ART + CULTURE + CROSSINGS
Inspired artists have developed innovative, original, community-based public art for Arts + Culture + Crossings - a collaborative art project made possible by a Reimagined Spaces grant from the Kansas Creative Arts Industry. Art + Culture + Crossings aims to build upon the success of pandemic-related adaptations of downtown (outdoor dining, Shopping, etc.) and the successes of past public art programming to serve in the development of a new-genre art in public places initiative inspired by pandemic recovery and expanding Cultural Equity. Continue reading to learn about the projects and when you can view them. 
Curated Kansas
Curated Kansas is a combination of an art show and video installation. Paintings by Kansas artists spanning the past hundred years are put on display and surrounded by moving video interpretations of those same works.
​​Artists Statement 
Kansas has always been an amazing location for art. From Lawrence-born Henry Salem Hubbell to John Steuart Curry and Birger Sandzén to all of the amazing artists currently living and working in the State, we as a people have never been lacking for artwork. But in a world in which screens dominate our eyes for the majority of every day, some of the tangible artistic sources of inspiration can fade into the background. With Curated Kansas, we will create a large storefront video motion collage that a viewer will see from across the street. Drawing them in, they can now see that the original works of art that inspired the video are nestled inside the display. Closer still, they can see the brushstrokes and the canvas and the texture of the paper that absorbed the watercolors. And hopefully, they will take a moment away from their screens and digital life to think about the art around them.
About the Artists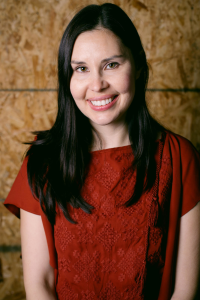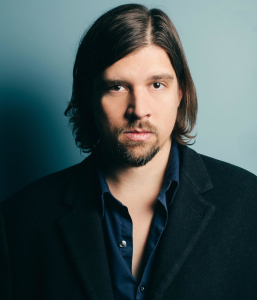 Misti Boland and Jeremy Osbern are film professionals and video artists. They co-created the episodic series RED BIRD (Amazon Prime) and The Square Root (Roku Channel), both of which received Emmy Awards nominations. Their most recent interactive video project, DOG HOUSE, has been installed in cities around the country.

Bang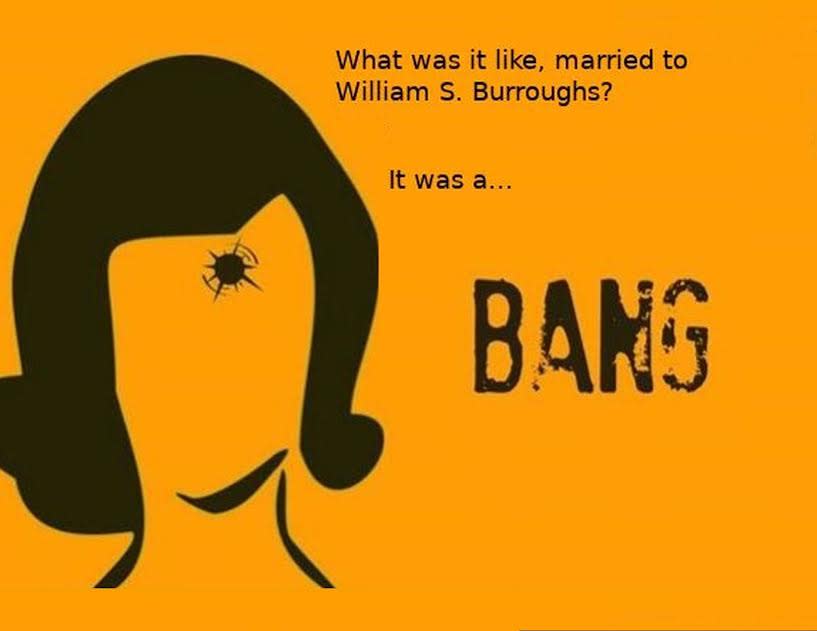 Graphic: KC Public Theatre
Joan Volmer was shot and killed by William S. Burroughs in a drunken William Tell game-gone-wrong 70 years ago. That senseless killing has become central to the legend of the Beats. Burroughs himself was forced to the appalling conclusion that it turned him into a writer. But what of his victim? In all the stories of the Beats, she rarely emerges from the background, not in fact, until the final few minutes of her life. Is an accidental victimhood all she had to contribute? This play is my attempt to give her a voice, to let her tell her story.
About the Artist
Mostly Dan Born writes historical plays, and he enjoys the research. This play is one of a series Dan is writing which deals with writers (of some sort) who have had a significant connection to Lawrence. "Bang," of course, is the William S. Burroughs entry.
"Crossing" is a play about Langston Hughes on a freighter bound for Africa in 1923. "The Man Without a Country" is a stage adaptation of a famous Civil War short story written by Edward Everett Hale. Hale, a Boston native, raised money to fund the settling of Lawrence. "Unghosting the Chromosome" is a play about ground-breaking researcher into genetics, Walter Sutton, who was also a member of KU's very first basketball team. It was inspired by a script written by Stanley R. Nelson, and Dan is grateful to the Nelson family for bringing it to his attention.
Currently, he is writing a play about William Inge.

Mobile Art Supply Cart
The Mobile Art Supply Cart makes art more accessible to anyone who could not otherwise afford the cost of art supplies. The cart makes an effort to sustainably source those materials for members of our community. Kāli feels passionate about the positive impact this could have on our city to bring the community together and make a conscious effort to reduce consumption and reuse products that have not yet reached the end of their artistic life. Donate your unused art supplies today to be used in the cart!
About the Artist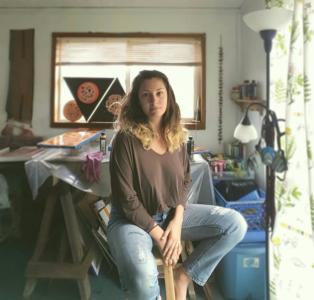 Kāli Deno is a performance and visual artist with backgrounds in painting, ceramics, sculpture, block-printing, dance, and interactive installations. She has accrued over 15 years of international artistic experience and education to contribute to new projects.

'We'll Have a Gay Old Time!': Marrying Drag & Music in Lawrence, KS
For June, Fally will marry two aspects of her work life by joining drag performers with live music. She will also be showcasing some of her extensive work in the drag scene with a photo exhibit at the eXplore Lawrence Visitor's Center.
About the Artist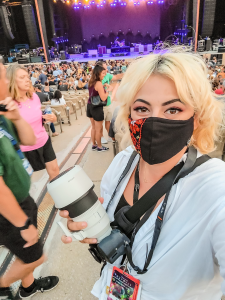 Fally Afani is an award-winning journalist with a career spanning more than two decades in media.  She worked extensively in radio, television, newspapers, magazines, & more. Fally is also the recipient of the Rocket Grant Award, which helped develop live music events & PRIDE for her community. Her work garnered attention nationwide after features in BuzzFeed & Huffington Post.
Currently, she resides in Lawrence, Kansas, where she photographs live events, drag shows, and for various media entities. She loves balancing her love of live music with the loves of her life, her daughters (Layla and Muna), her partner (Joe), and her dog (Agador Spartacus).