Choose Lawrence
Looking for the right place to make it unmistakable? Yes, that would be Lawrence.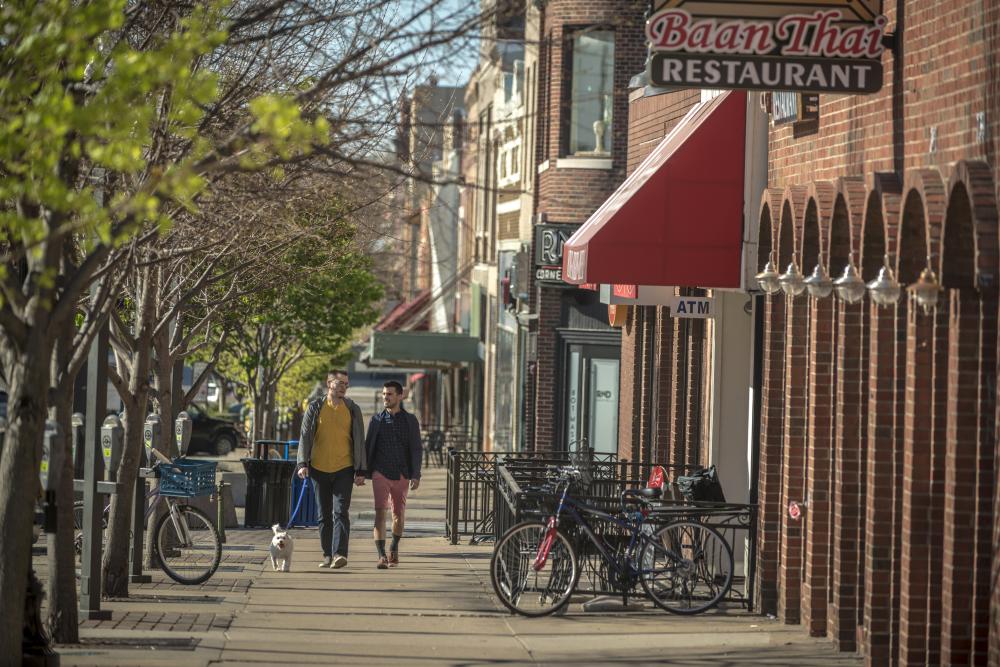 LOCATION, LOCATION, LOCATION
Located in the central United States, Lawrence is conveniently located on Interstate 70, just 30 minutes west of Kansas City and 20 minutes east of the state's Capitol, Topeka.
Lawrence is only 45 minutes from the Kansas City International Airport and is less than an 8-hour drive from 10 major cities. 
Lawrence is home to the University of Kansas and Haskell Indian Nations University as well as the #1 tourism destination in Kansas, Historic Downtown Lawrence.
SMALL TOWN CHARM
Your event attendees deserve to feel welcomed, and the people of Lawrence are overwhelmingly generous to share the community with all who choose to visit responsibly. There's a strong sense of community pride here. Residents and businesses are always ready and willing to put their best foot forward to make sure everyone is well taken care of.
Smaller towns offer a slower pace than the hustle and bustle of the big city. Your attendees can enjoy new experiences, vibrant shopping and dining, world-class exhibits, wide-open spaces, and fabulous art and entertainment in a college town bursting with culture and pride, all at their own pace.
BIG CITY AMENITIES
Lawrence offers meeting and event space that can accommodate groups large and small that rival the luxury that can be found in larger destinations – most often at a better value. If you're looking to hold a conference with hotel and meeting space all under one roof, we've got that. Looking for a unique banquet space? Check. Or how about an outdoor reception with a view… just ask. No matter what type of event you're planning, Lawrence offers the perfect blend of amenities for your next event.
Planning a conference at the University of Kansas? eXplore Lawrence can help make...
Here are just a few suggestions that tap the surface of what Lawrence has to offer if...
SERVICE
Event planners can count on receiving one-on-one attention from eXplore Lawrence that will help them understand the term "Midwest Nice." We are thrilled to help locate the right venues, accommodations, experiences, and tools to lead a successful event. The spirit of collaboration is strong in Lawrence, so don't be shy to share with us your event wishes. If we don't have a solution, it's likely we know someone who does.
Choosing Lawrence for your next event will ensure your group will be eager to put THAT event on the calendar.