Experiences
We like to keep things casual, but we don't mind if you dress up.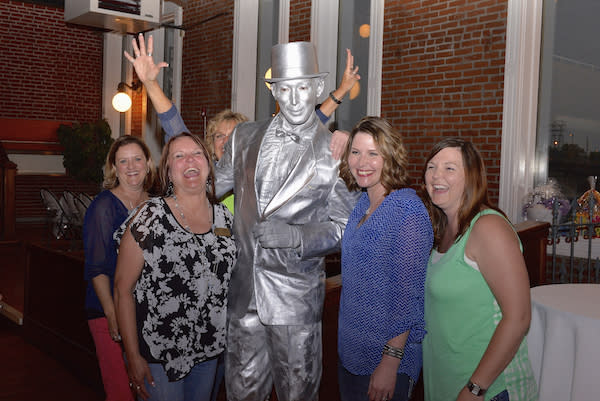 Want to make your event truly unique? Let our professional meeting staff help you find just the right entertainment, group activities, tours, and unique experiences that your attendees will never forget!
Add a little history to your visit with a tour of one of our museums, or by taking a guided bus tour to learn about the city's tumultuous beginnings.
Incorporate the arts with a special viewing or guided tour at the Spencer Museum of Art. Get hands-on at Sunfire Ceramics with fused glass or pottery painting. Take a tour of Waxman Candles, and dip your own small candle to take home!
For nature lovers explore 11 miles of trails at Baker Wetlands. Take a hike, or enjoy star gazing and a bonfire (complete with S'mores) at Circle S Ranch.
And for the foodies, schedule a private tasting event at BlueJacket Crossing Winery or a Noodle-Making Demo at the Ramen Bowls.
Team building experiences such as escape rooms at Breakout Lawrence are perfect for groups.
We also have access to entertainers, speakers, and scavenger hunts. We're happy to help organize a pub-crawl at our local night spots, or special shopping experiences at our unique boutiques.