Native American Heritage
Celebrate Native American culture
Kansas and Lawrence have a rich Native American heritage. Native Americans inhabited Kansas for thousands of years prior to its officially becoming an "open-for-settlement" territory of the U.S. Government. The Kansa, Osage, Wichita, Kiowa, Kiowa-Apache, Comanche, Pawnee, Cheyenne and Arapaho were the most prominent indigenous nations. Many eastern tribes, such as the Potawatomi, Kickapoo, Wyandot, Sac and Fox, Iowa, Ottawa, Chippewa, Miami, Piankashaw and Wea, Peoria and Kaskaskia, Cherokee, Shawnee and Delaware had large reservations in the pre-territorial period.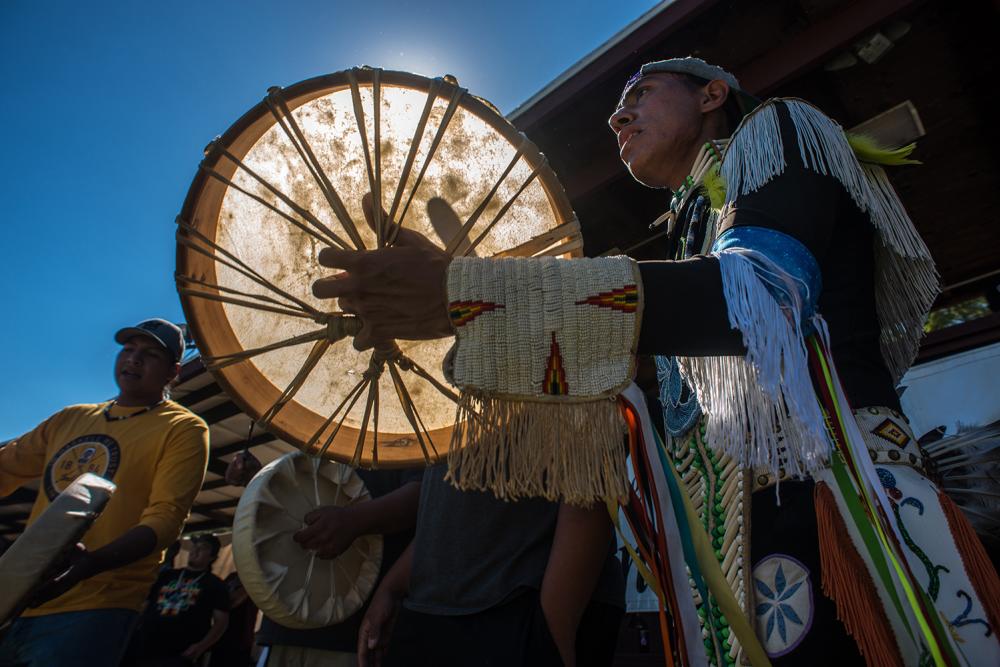 While Native Americans populated the Lawrence area long before the city was established, the city is best known to the Native American population as home to Haskell Indian Nations University, the country's premier inter-tribal university. Haskell opened in 1884 under the name the United States Industrial Training School for Native Americans. Enrollment increased from its original 22 students to more than 400 students within one semester's time.
In 1890, the name of the school officially changed to Haskell Institute in honor of Dudley C. Haskell, the congressman who lobbied for the Lawrence school. By this time, the curriculum had expanded to include a secondary emphasis. Within 10 years, Haskell's campus had grown to 38 buildings and an enrollment of almost 700 students, ranging from kindergarten to high school. In 1930, grades below junior high were eliminated. The institution focused on senior-high curriculum and vocational programs until 1965, when the senior-high program was discontinued. In 1970, the school received accreditation as a junior college. In 1993, Haskell became an accredited university.