Winter Wonder Weekend
December 1-3, 2023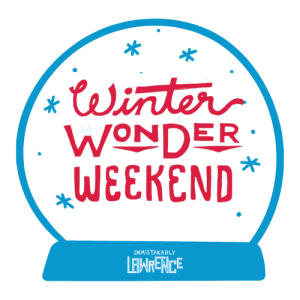 Get in the holiday spirit with a weekend full of winter magic in Lawrence, Kansas. The city is brimming with seasonally-themed events, markets, shopping, food, and entertainment all weekend long.
Do not miss one of the more unique parades in the world, the Lawrence Old-Fashioned Christmas Parade. Riders on horseback and in old-fashioned horse-drawn carriages parade through the streets of Downtown Lawrence. It's one of the community's most treasured winter traditions. Be sure to explore the Downtown district while you're there. Additional activities and entertainment, unique shopping, and delectable dining are only footsteps away. 
Outside of Downtown, you will find markets and craft fairs, holiday light shows, and even more good food!
Use the information below to plan your perfect Winter Wonder Weekend in Lawrence, Kansas!
As one of the most unique parades in the nation, the Lawrence Old-Fashioned Christmas Parade kicks off the holiday season with exclusively authentic horse-drawn carriages parading down Massachusetts Street. Cozy up with hot cocoa and...
From one-of-a-kind events to twinkling lights to shopping local for the whole family, Lawrence, Kansas, does the holidays right. Explore Lawrence this season with the Winter Wonder Pass, a digital pass that unlocks...
Winter Wonder Weekend Events