About Us
We think you'll agree that Lawrence is unmistakable.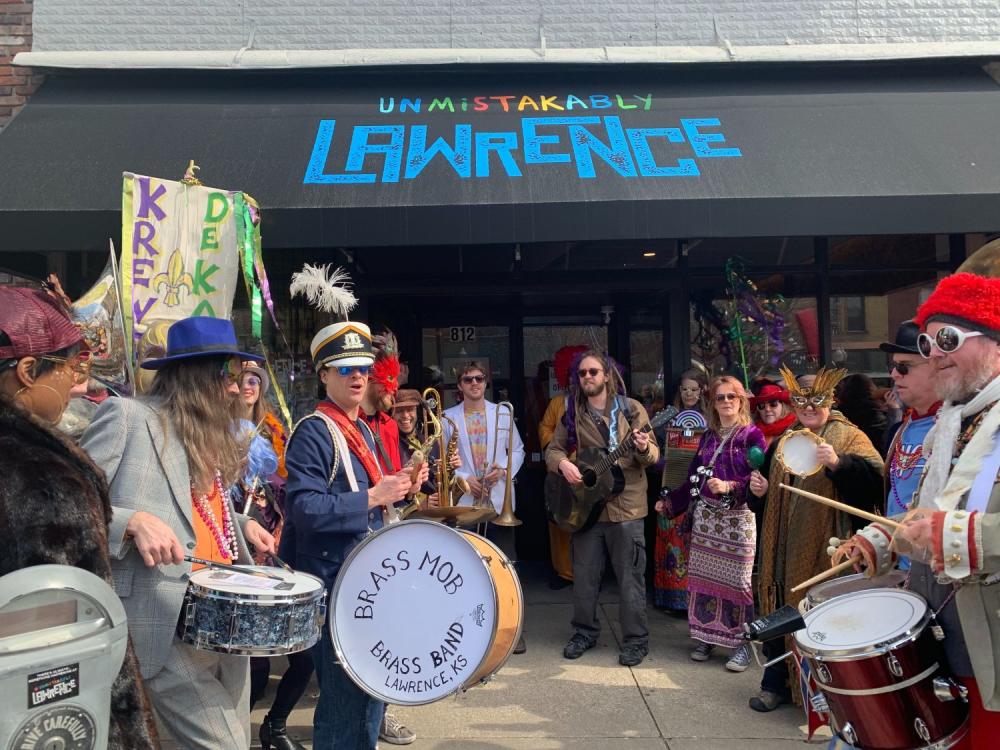 Lawrence is a city happy to be what it is:  a city doing things in its own way, with free thinkers not trying to be anyone else. Founded by pioneers driven to create a state where people of all races would be free, Lawrence has continually defined itself as an open, energetic and welcoming community. Quirky? Different? Unexpected? Yes! But more importantly, we invite you to define your own version of a city that offers an escape from the ordinary.
We have lots of fans.  We've been included on national lists for:
#9 of the top 20 Coolest Towns in the US
#2 College Town to Stay in Forever
One of the Quirkiest Cities in the US
One of the Greatest College Coffee Shops in the US (Bourgeois Pig)
One of the best college town burgers (The Wheel)
One the top 4 best Slam Dunk College Towns during March Madness
One of 10 Best Dynamite Day Trips
One of the most authentic main streets in the US (Massachusetts Street)
And in Kansas, we make the list for:
4 of the top 10 best restaurants (Merchants Pub & Plate, Burger Stand, 715 and Free State Brewery)
The most iconic bar (Johnny's Tavern)
Top 3 best mountain bike trails (Lawrence River Trail)
and, drumroll please, the Best Destination in Kansas (our fabulous Mass Street and Downtown Lawrence.)
Explore our spirit and elevate your own by enjoying all Lawrence has to offer. We think you'll find it unmistakable.
Explore Lawrence, the convention and visitors bureau of Lawrence, Kansas, is here to share the experience of this unmistakable town and to invite visitors to come see for themselves.
We assist leisure travelers, meetings and events planners, sports events planners, groups, the media and Lawrencians, too.
Let us send you a Visitors Guide, provide tools to schedule lodging, events, meeting space, or sign you up for our e-newsletter, so you'll stay connected with events in Lawrence.