Parking
Park your car and you won't have to walk far to find lots of fun in Lawrence.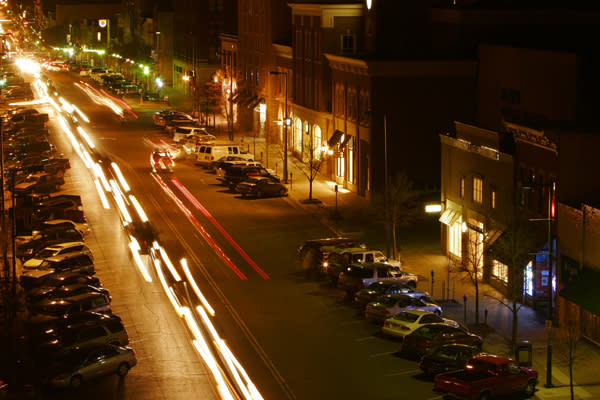 Downtown
Massachusetts Street has coin-operated Metered Parking at curbside.
There are 2-Hour-Free and 10-Hour-Meter covered parking garages within a block of Massachusetts Street. These accept cash or credit cards.
Vermont Street (west of Massachusetts Street) between 7th and 8th Streets
New Hampshire Street (east of Massachusetts Street) between 9th and 10th Streets
2-Hour-Free, 2-Hour-Meter, and 10-Hour-Meter (coin-operated and mobile app) parking are available along Vermont, New Hampshire, and Rhode Island, between 6th and 12th Streets.
Just a note of caution, do not back into parking stalls in the garages and lots. Park your vehicle nose-forward. Otherwise, you may receive a parking ticket.
For specifics, view this downtown parking map.
University of Kansas campus
Driving on campus is restricted during the weekdays until 5 p.m.
You should expect to pay for parking on campus on weekdays.
There is paid, hourly Visitor Parking available at the Allen Fieldhouse Garage and north of Kansas Memorial Union in the Mississippi Street Garage. Also some lots have meters that accept coin payment and some long-term meters are also equipped to accept payments by mobile phone using Parkmobile.
Visitor parking permits for half-day, one-day and one-week are available from the Parking and Transit Office at the University of Kansas. Contact kupark@ku.edu or 785.864.7275.