Lawrence Visitors Center

Coming to Lawrence? Make your first stop the Lawrence Visitors Center, 812 Massachusetts Street in Downtown Lawrence.
Our friendly staff and volunteers will help you make a plan to explore Lawrence.
Tripadvisor Certificate of Excellence 2016 - Read Reviews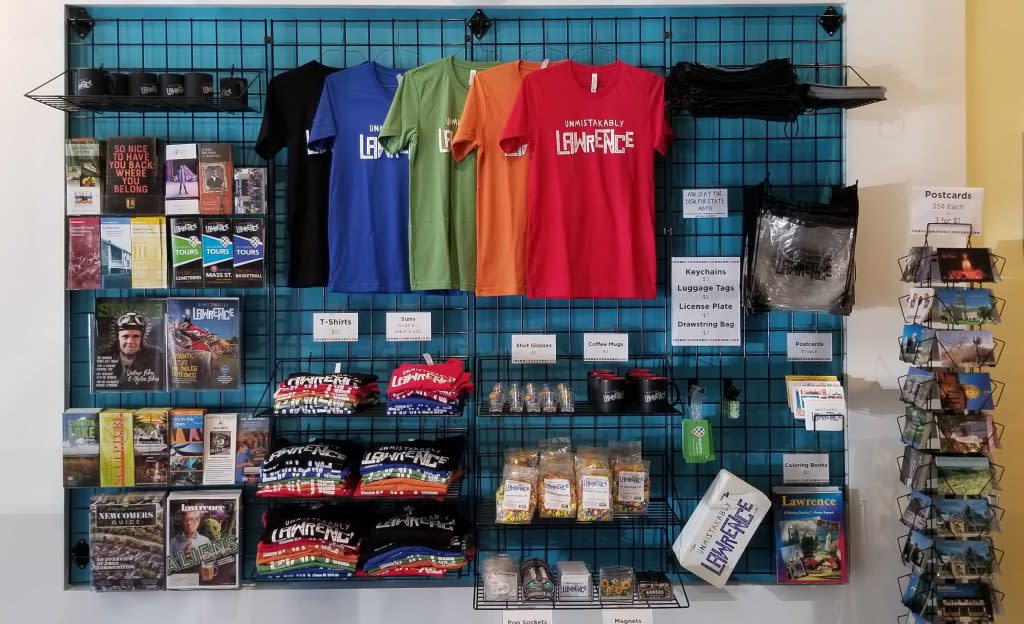 From driving directions to dining options, self-guided tour brochures to local hiking and biking maps, you'll find it here. Need info on KU? Or a John Brown of Kansas historic tour brochure? Lawrence souvenirs? We've got it!
Contact the Visitors Center at 785.856.3040 or visinfo@explorelawrence.com
Hours
Tuesday - Saturday: 10 AM to 5 PM
Call for Artists
In 2023, Explore Lawrence is creating an opportunity for local curators/artists of Douglas County to showcase their work at the Lawrence Visitor Center. Exhibitions at the Lawrence Visitor Center will allow visitors and residents to view local art created by people who make Lawrence unique and unmistakable. Read more about this exciting opportunity and learn how to apply here.