Baker University Wetlands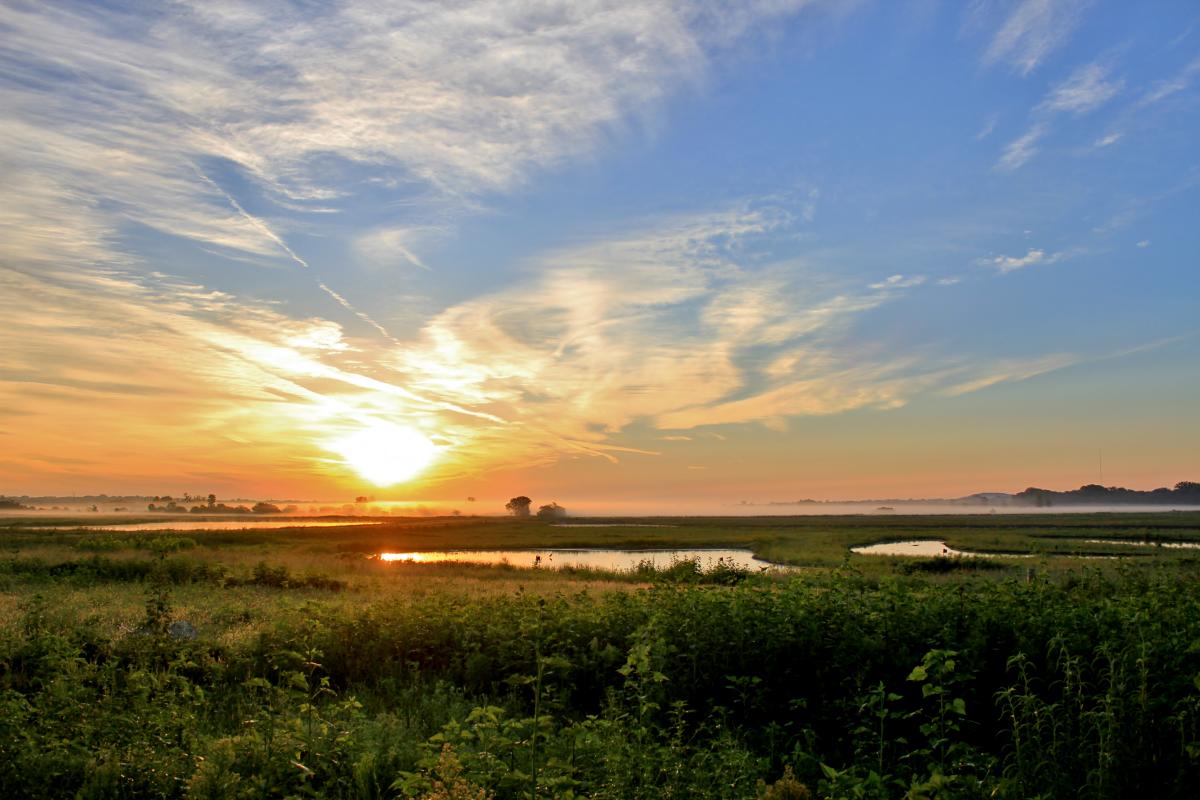 It was once said that Baker University Wetlands is the most beautiful place in Kansas, and we agree! The Baker University Wetlands are one of the most diverse habitats in all of Kansas. A whopping 278 species of birds, 98 other vertebrate species, and 487 plant species have been identified at the Wetlands. 
The Wetlands are operated by Baker University and are available for students and everyone else to explore daily from dusk till dawn. 
Hike the wetlands on more than eleven miles of trails. Pets are welcome to join you (dogs must remain leashed). Plan your hiking trip with this map: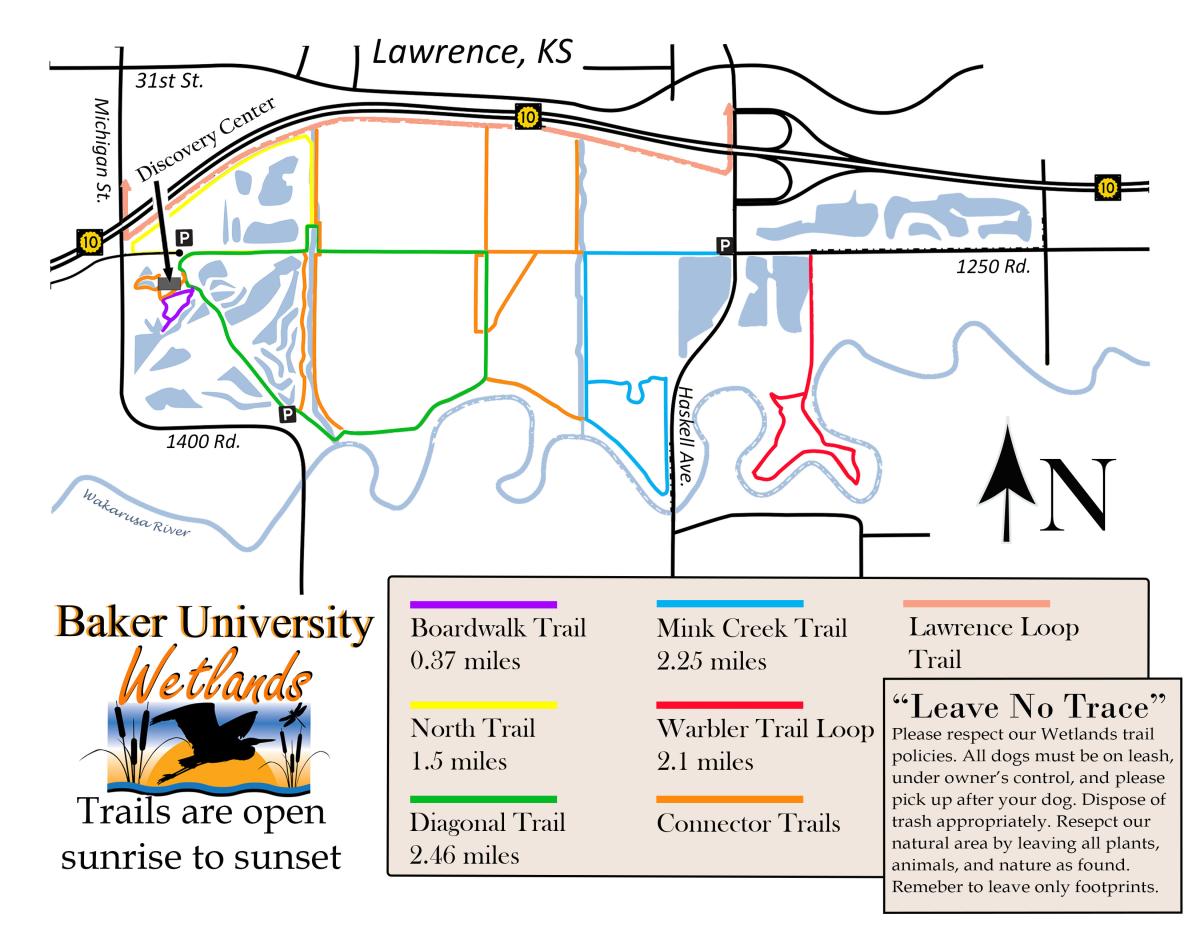 Baker Wetlands University Discovery Center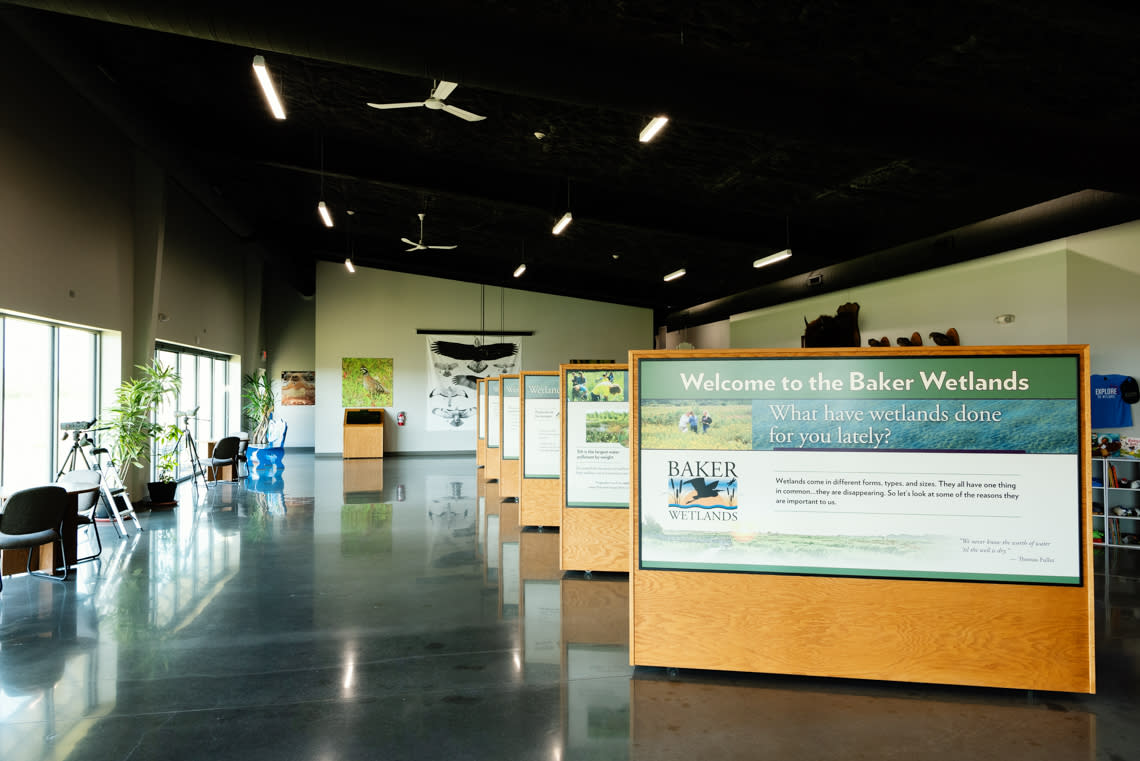 Learn all about the Wetlands at the on-site Discovery Center. The exhibits within the Discovery Center provide insight into the history, wildlife, and plant species that inhabit the Wetlands. Hands-on activities allow you to get up close and personal with some of those species! 
There is a classroom for field trips and camps, plus reservable event space. 
The Baker University Wetlands Discovery Center is open Monday - Friday 9:00 AM-Noon and 1:00-3:00 PM and Saturday 9:00 AM-Noon.