When the Spencer Museum of Art, at the University of Kansas, spent $4 million to redesign its fourth floor, curators were deliberate in their selection of more diverse artwork. Then, they asked a poet to chime in.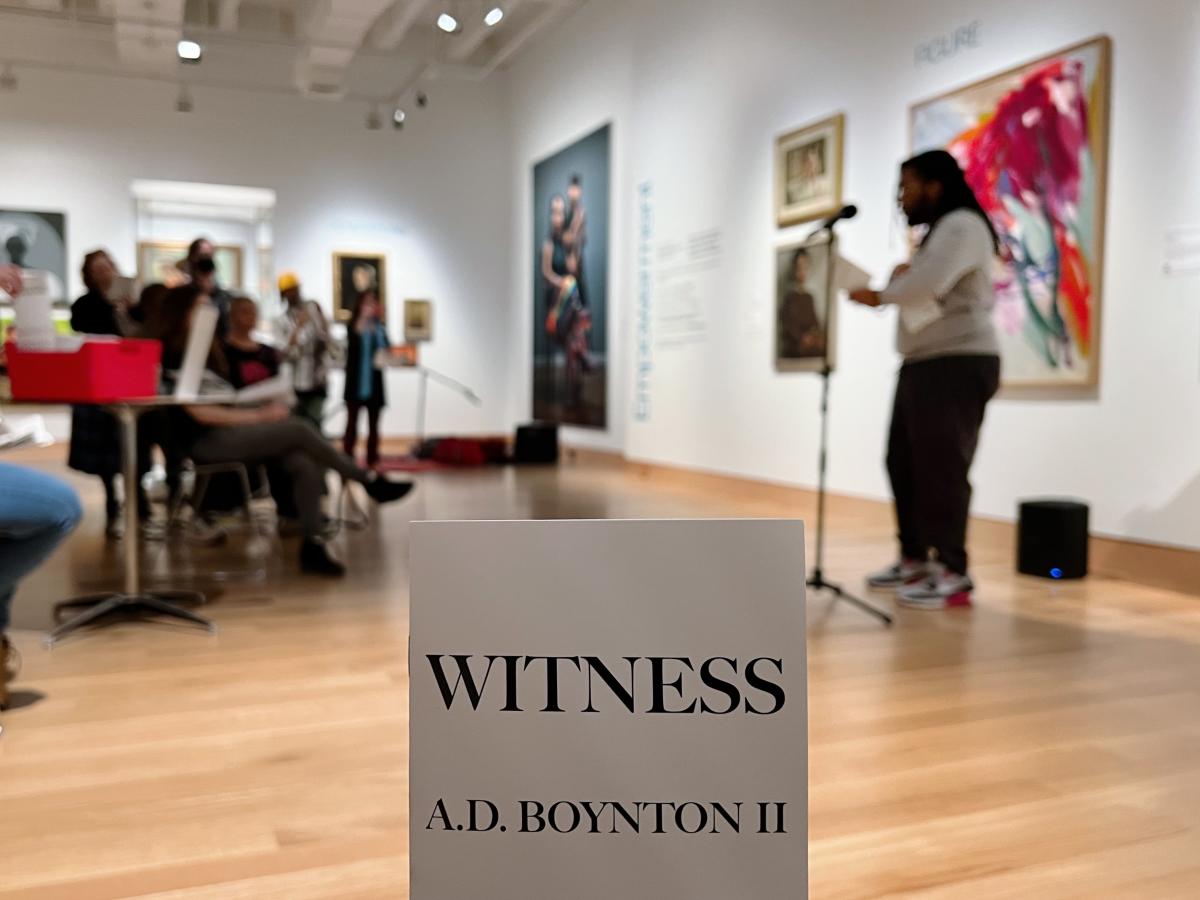 Last year, curators at the Spencer Museum of Art, in Lawrence, set about selecting a more diverse collection of artwork to display in their newly-renovated galleries. After reimagining their 48,000-object collection, they reached out author Anthony Boynton II.
"I got a chance to come in early and see the pieces, which really felt like VIP status," Boynton remembers. "It felt really nice to be a part of the process — to, like, see the inner working — because I've always been interested in museums."
The museum commissioned Boynton to write poems inspired by six works now on view in their new galleries.