Hot Ramen, Cool Places
If you're wondering where to find the best ramen in America, from tonkotsu to mazemen, we've got you covered from coast to coast. Here are 50 of the best noodle shops — and crave-worthy ramen bowls recommended by reviewers — to help you slurp your way across the country (and save that package of instant ramen for late-night cravings).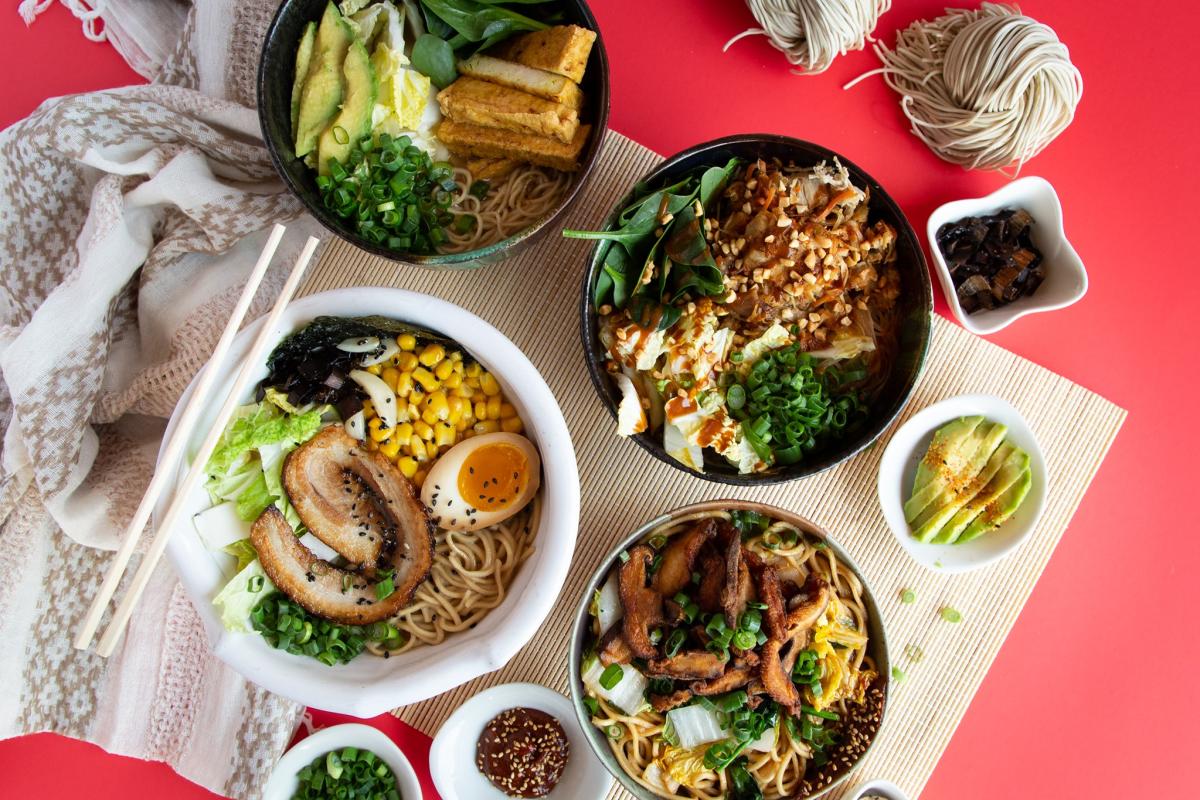 Kansas: Ramen Bowls
Lawrence
Popular noodle shop Ramen Bowls dishes up ramen inspired by the flavors of Honolulu's Chinatown, offering an amazingly broad selection of hearty options — from classic tonkotsu and shoyu to the house favorite post-rock beef ramen made with dry-aged marinated beef steak and a spicy miso topping for an extra kick. Even the broth and noodles are made in-house, including vegan and gluten-free options. Google reviewers say, "We keep coming back because it truly is the best ramen in the state" and "they got some good slurpin' noodles."