Happy National Plan For Vacation Day! If you're unfamiliar with this holiday, the U.S. Travel Association states that "it's a day to encourage Americans to plan out their vacation days for the whole year." It's also a day to encourage people to travel to unique locations around the U.S. We may be biased, but Lawrence, Kansas, has uniqueness in spades.
Here are 26 reasons to visit Lawrence in 2023, organized by month.
February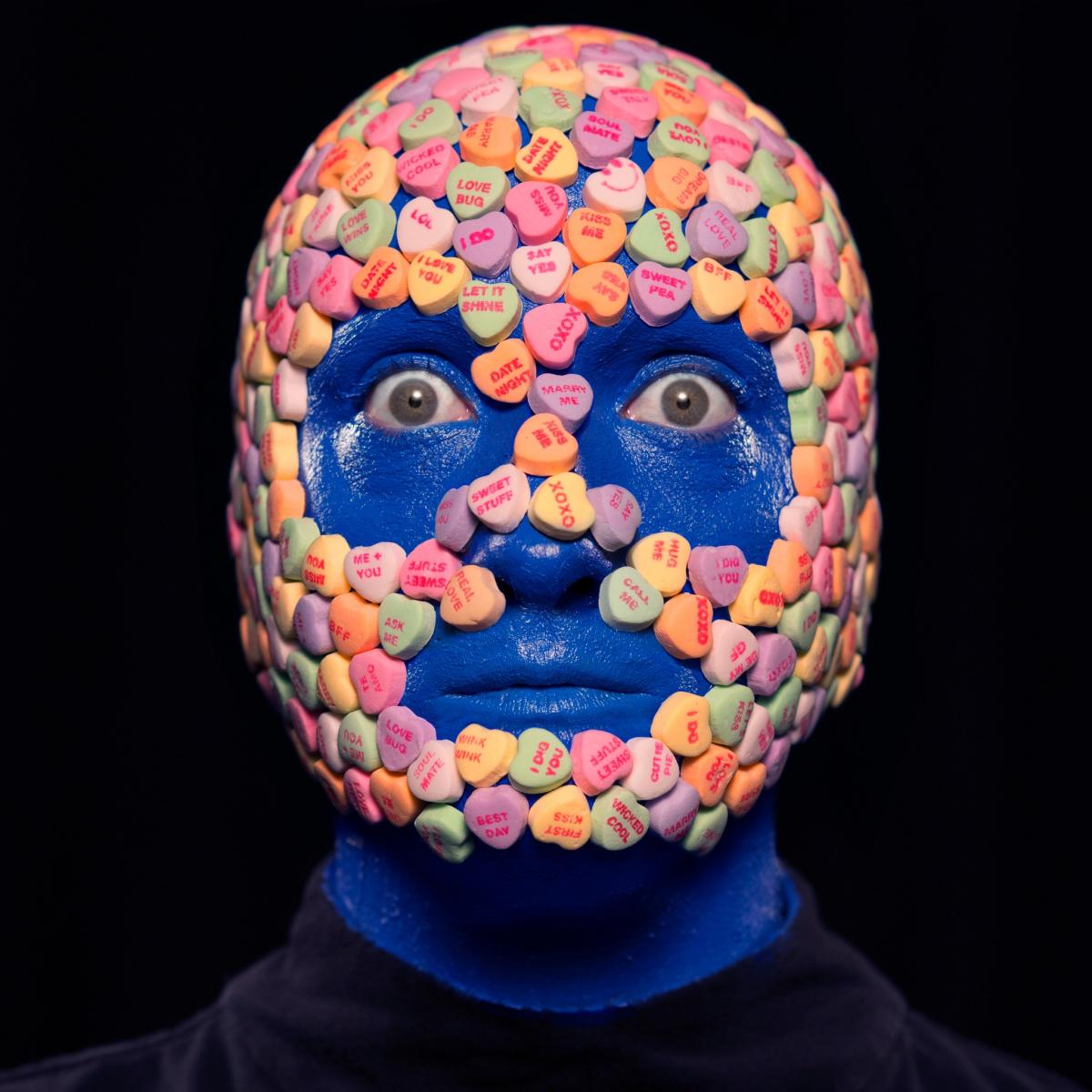 Blue Man Group
February 13 & 14 | Lied Center of Kansas
Normally we're all about the pink and red color theme for Valentine's Day, but this year, we're thinking blue. Blue Man Group comes to Lawrence on tour this February. They're an internationally recognized and universally loved group for a reason, so don't miss your chance to see them live! You can buy tickets on the Lied Center website.

Final Fridays
The Last Friday of Every Month | Throughout Lawrence
On the last Friday of February (and every month for the rest of the year), galleries, art studios, restaurants, coffee shops, and more open their doors for an evening of art, music, and mingling. It makes for a unique evening out and is a great way to discover new talent and meet new people.
MARCH

36th Annual St. Patrick's Day Parade
March 17 | Downtown Lawrence
1988 may not seem that long ago compared to when the actual Saint Patrick was roaming around, but it's still a pretty decent run for an annual parade that gets bigger every year! Add a little luck to your year by coming to the 36th Annual Saint Patrick's Day Parade this year. It starts at 1 PM on a Friday, so it's sure to be a boisterously good time.

Anastasia
March 15 | Lied Center of Kansas
The new broadway musical Anastasia, inspired by the movies, is coming to the Lied Center on March 15! The creators are Tony Award-winners, so this performance will be magical. Tickets are available on the Lied Center website.
APRIL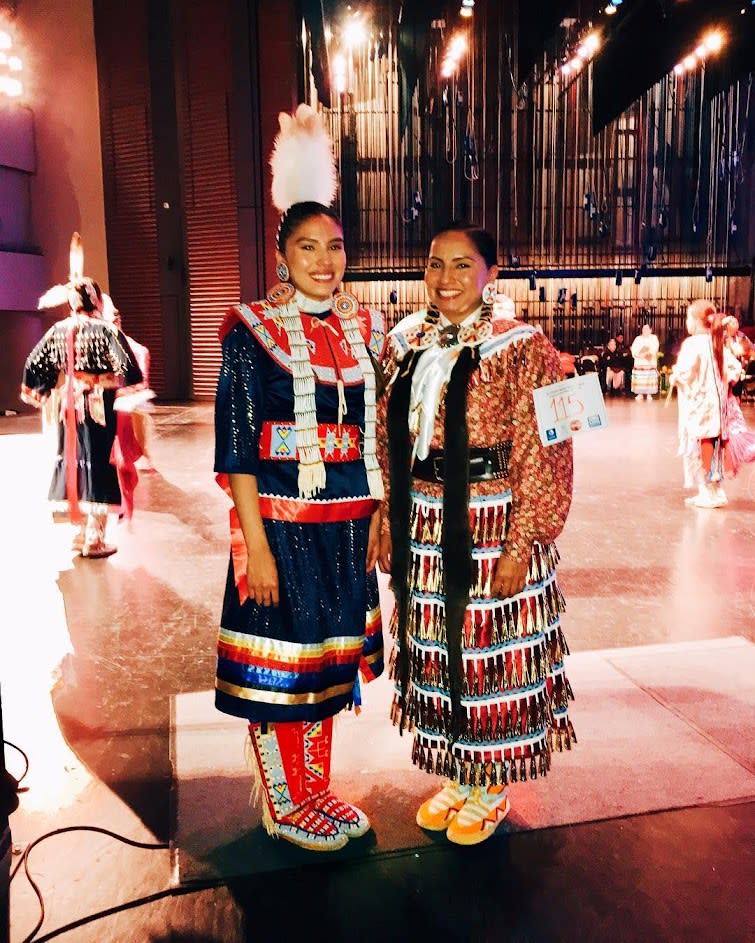 KU Powwow and Indigenous Cultures Festival
April 8 | Lied Center of Kansas
A wide range of partners, including the KU First Nations Student Association, host presentations, dances, and more to celebrate the culture and contemporary community of Native students and residents.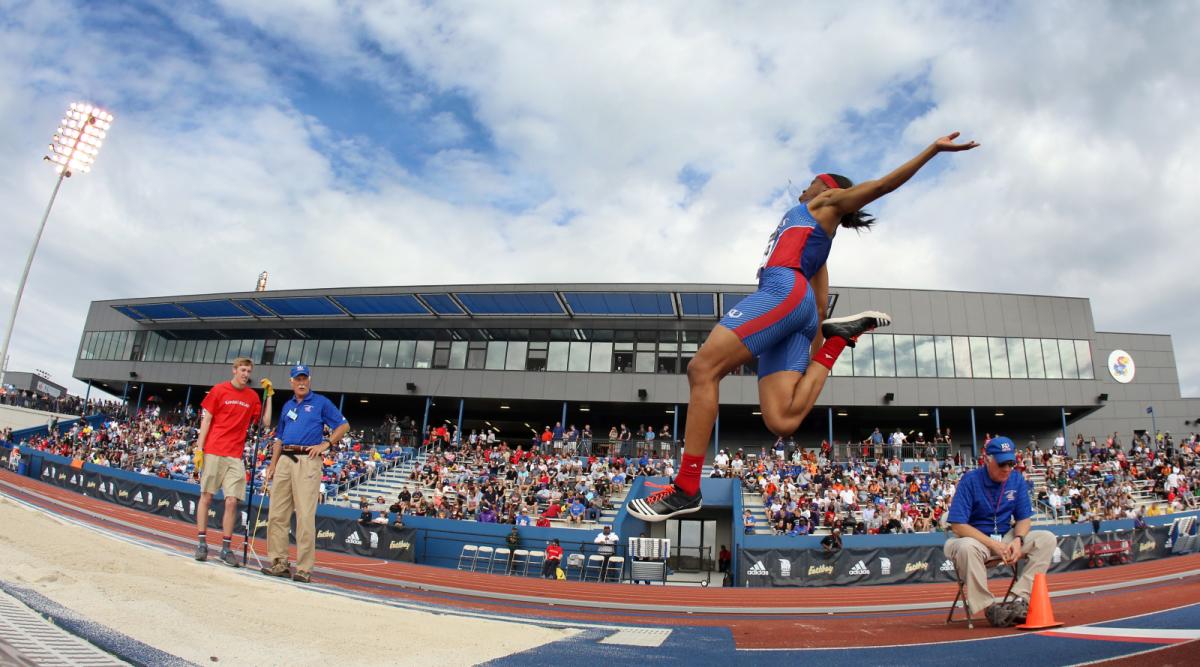 Kansas Relays
April 13-15 | Rock Chalk Park
The University of Kansas hosts one of the nation's premier collegiate track & field competitions. This year is the 100th Anniversary of the start of the relays, and includes both a college and high school competition. There will be some very special Olympic track star guests at the event!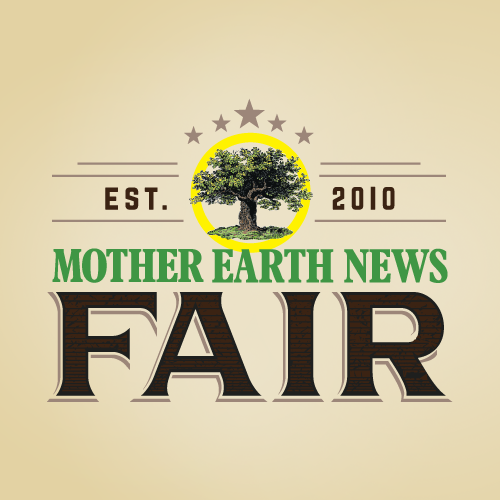 Mother Earth News Fair
April 29-30 | Douglas County Fairgrounds
Discover new skills or expand your existing ones at the 2023 Mother Earth News Fair! This is a unique opportunity to interact with some of the most sought-after experts in the world of sustainability. Come ready with your questions and look forward to learning something new – directly from the source!
May

Lawrence Busker Festival
May 26-29 | Downtown Lawrence
The Busker Festival is on! It's our once-a-year-get-weird-weekend where you will find unusual entertainment all over historic downtown Lawrence. Join us as we celebrate the comeback with a roster of street performers from all around the world. Magicians, jugglers, musicians, acrobats, and more will perform. It's a full-on festival with food, libations, and fun around every corner. 
June

St John's Mexican Fiesta
The Fourth Saturday in June | St. John's School
A celebration of Lawrence's Mexican American community and culture with live music, dance performances, and food vendors. This event is a Lawrence classic and will be celebrating its 41st year this June!

Lawrence PRIDE Parade & Celebration
Downtown Lawrence
Trombones, drums, costumes, rainbow flags, and all the love that we can pack on the streets - Lawrence's PRIDE Parade in honor and celebration of LGBTQ+ Pride Month returns this June. Affirming, inclusive, and definitely fun.

Juneteenth Celebration
June 17 at 12 PM
All are invited to attend this joyful celebration of African American heritage and the contributions of Black Americans throughout the community and the nation. Activities include live music and entertainment, vendors, food, and more.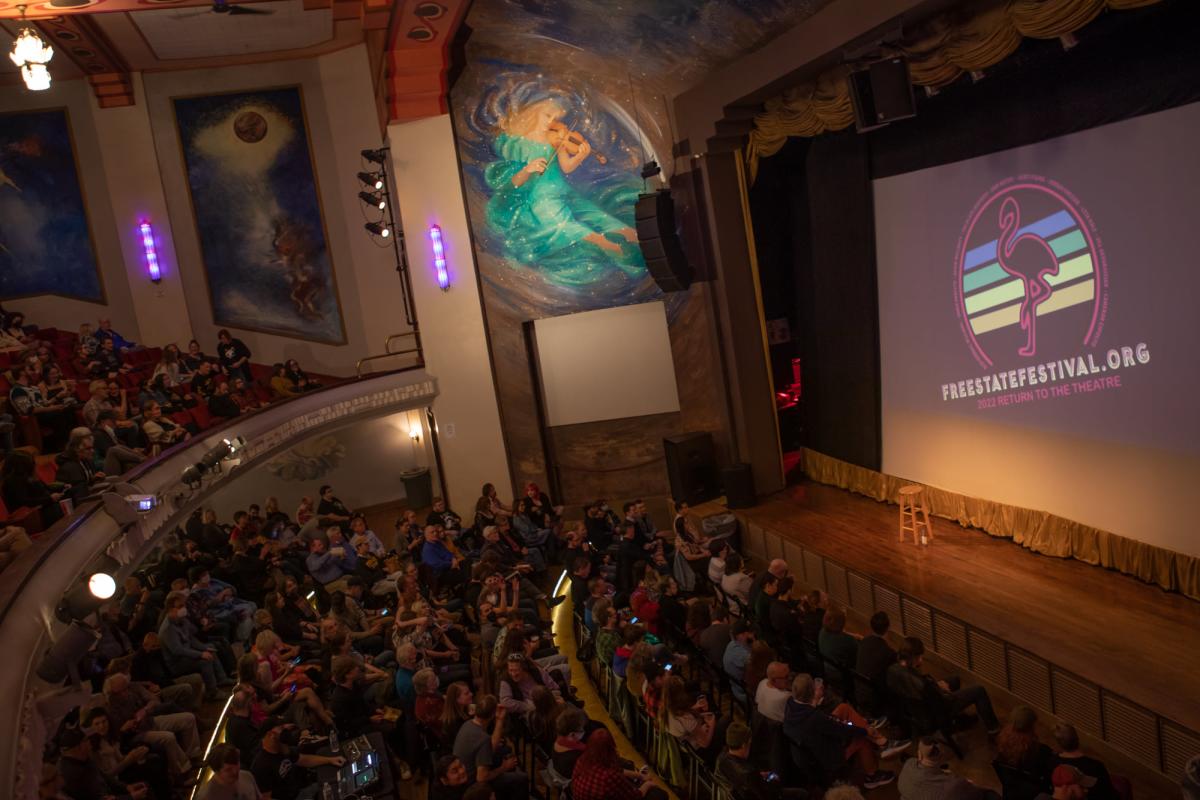 Photo by Ann Dean
Free State Festival
June 27 - July 3 | Lawrence Arts Center & Liberty Hall
Your chance to see and celebrate the art of film. From their site:
"The Free State Festival celebrates the free spirit of the state Kansas with films that challenge, inspire, and entertain. This signature annual event brings independent films, live music, comedy and art installations to venues across the vibrant college town of Lawrence. The festival is made possible through programming support from community partners and its sponsoring organization, the Lawrence Arts Center."
July

Douglas County Fair
July 24-29 | Douglas County Fairgrounds
The height of summer means only one thing- the return of the fair to the fairgrounds. The Douglas County Fair experience includes live music, carnival attractions, tractor-pulling and demolition derbies, and 4-H award ceremonies. This event has got a real, old-fashioned, heart of America feel to it.
August

Kansas State Fiddling and Picking Championships
The Fourth Sunday in August | South Park
Every August, the state's best roots and Americana performers gather at South Park, providing guests with free competition concerts and jam sessions. Bring your blankets or lawn chairs, and keep an eye out for artists and food vendors!

Civil War on the Border
August | Watkins Museum of History
Immerse yourself in the Bleeding Kansas era and discover the significance of the region's role in the American Civil War. A series of lectures, tours, and other events explore the area's history during Bleeding Kansas and the Border War.

Kaw River Roots Festival
August | Abe & Jake's Landing
2 days of roots, bluegrass, and Americana music along the bank of the Kansas River at the historic Abe & Jake's Landing. The festival features multiple stages (indoors and outside), incredible local food and beverages, and convenient hotel accommodations adjacent to the venue.
September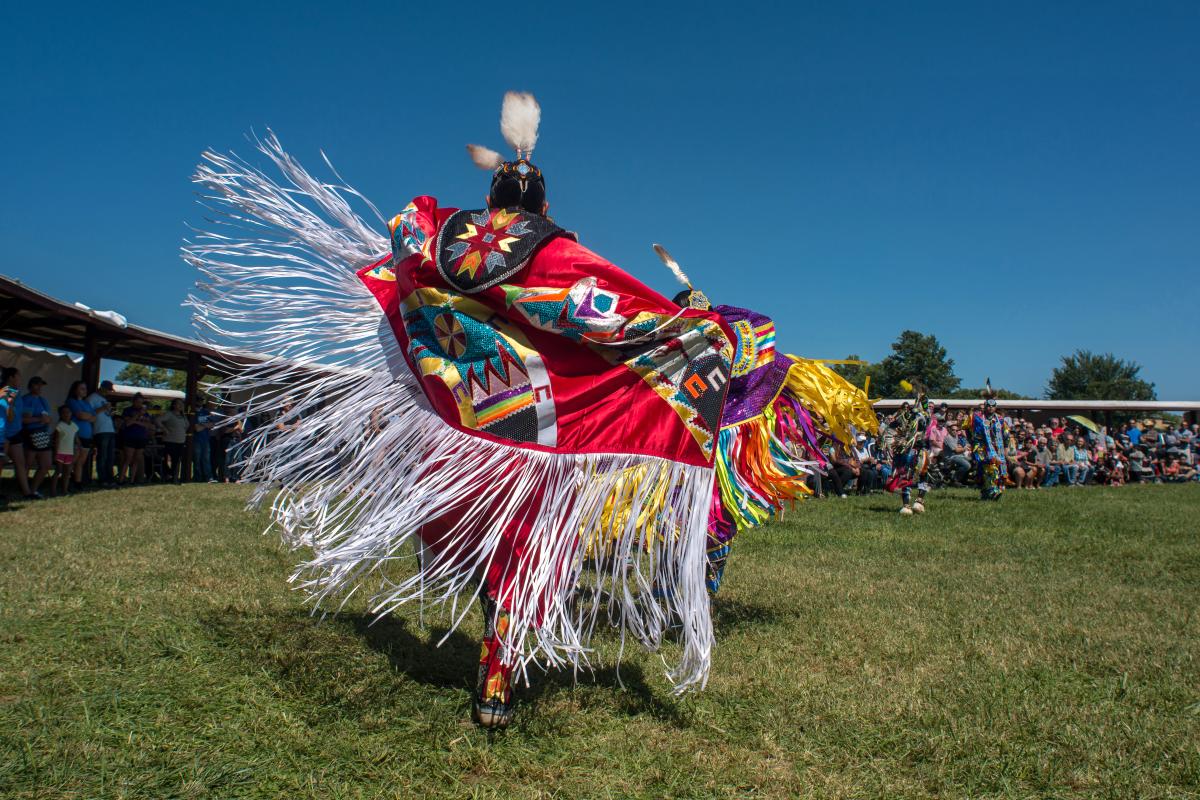 Haskell Indian Art Market
First Weekend in September | Haskell Indian Nations University 
Shoppers swarm Haskell Indian Nations University to browse the jewelry, pottery, carving, paintings, and other artwork at the annual Haskell Indian Art Market. The University hosts Native artists from across the continent for one of the largest authentic-Native markets, showcasing original, handmade items. Food vendors, concerts, and dance performances are also part of the celebration!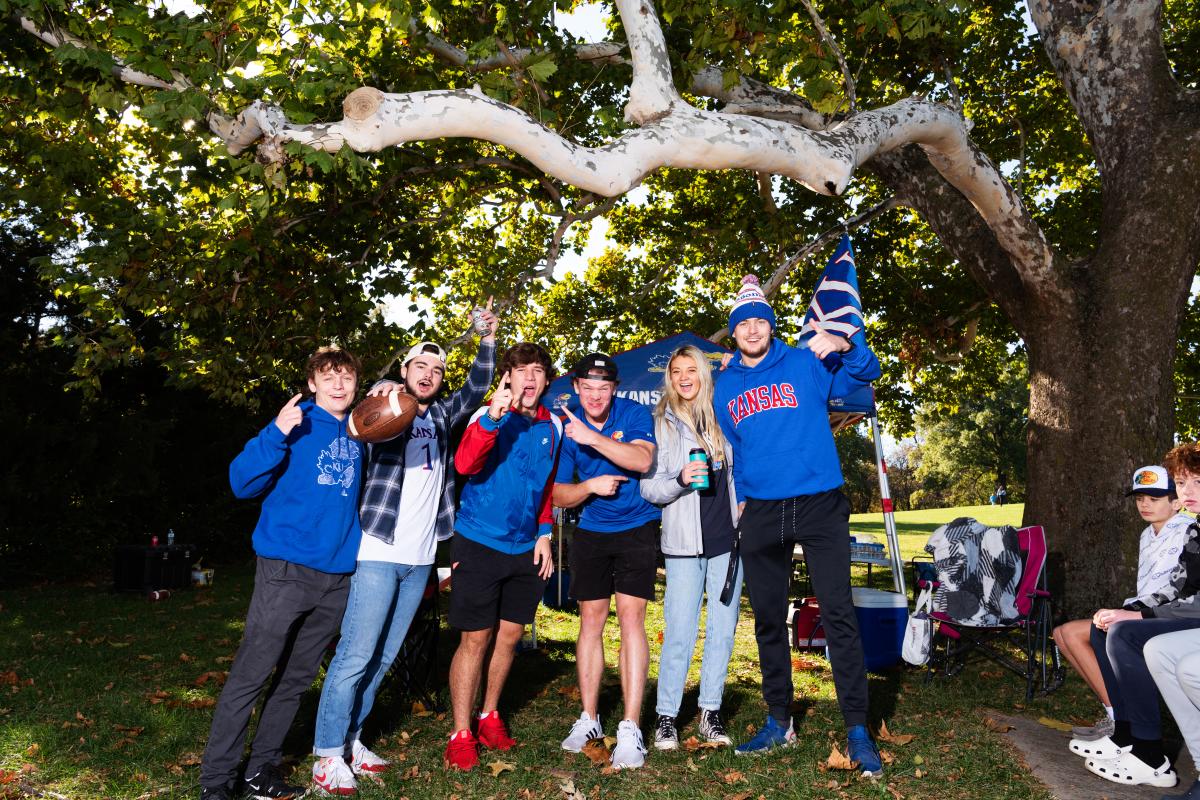 KU Football Season
First Home Game - September 2 | David Booth Kansas Memorial Stadium
There's nothing quite like gameday in autumn. Come for the game, stay for the weekend, and experience the crisp fall air and changing colors while experiencing the fun of a college football game and all the tailgating that comes with it.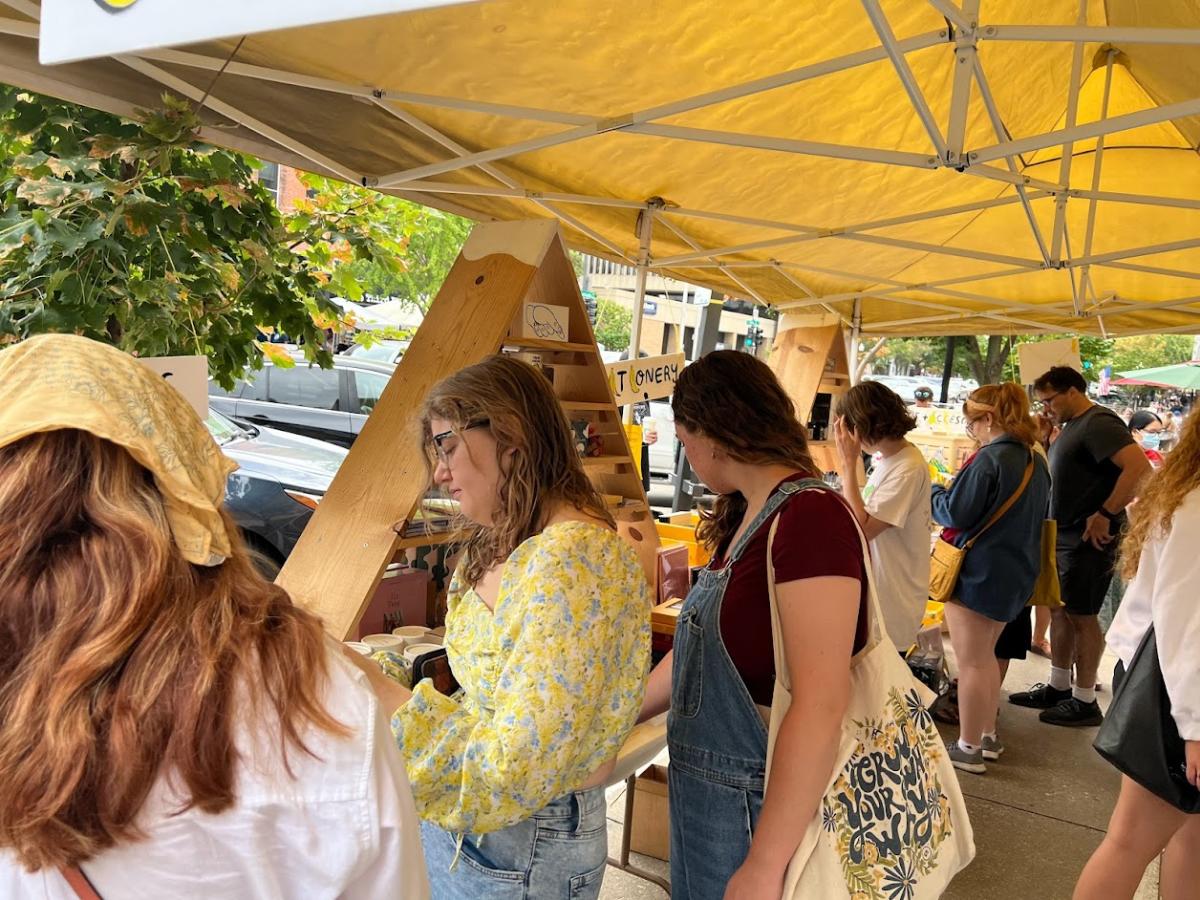 Downtown Lawrence Sidewalk Sale
September | Downtown Lawrence
This Lawrence tradition is a crowd favorite! It used to happen the third weekend of July, but somewhere along the way we all kind of collectively agreed that July was more of a swimming pool and Clinton Lake kind of month, so now the big sale happens in September. Merchants throughout downtown Lawrence bring their best bargains onto the sidewalks for a sunup-to-sundown shopping spree.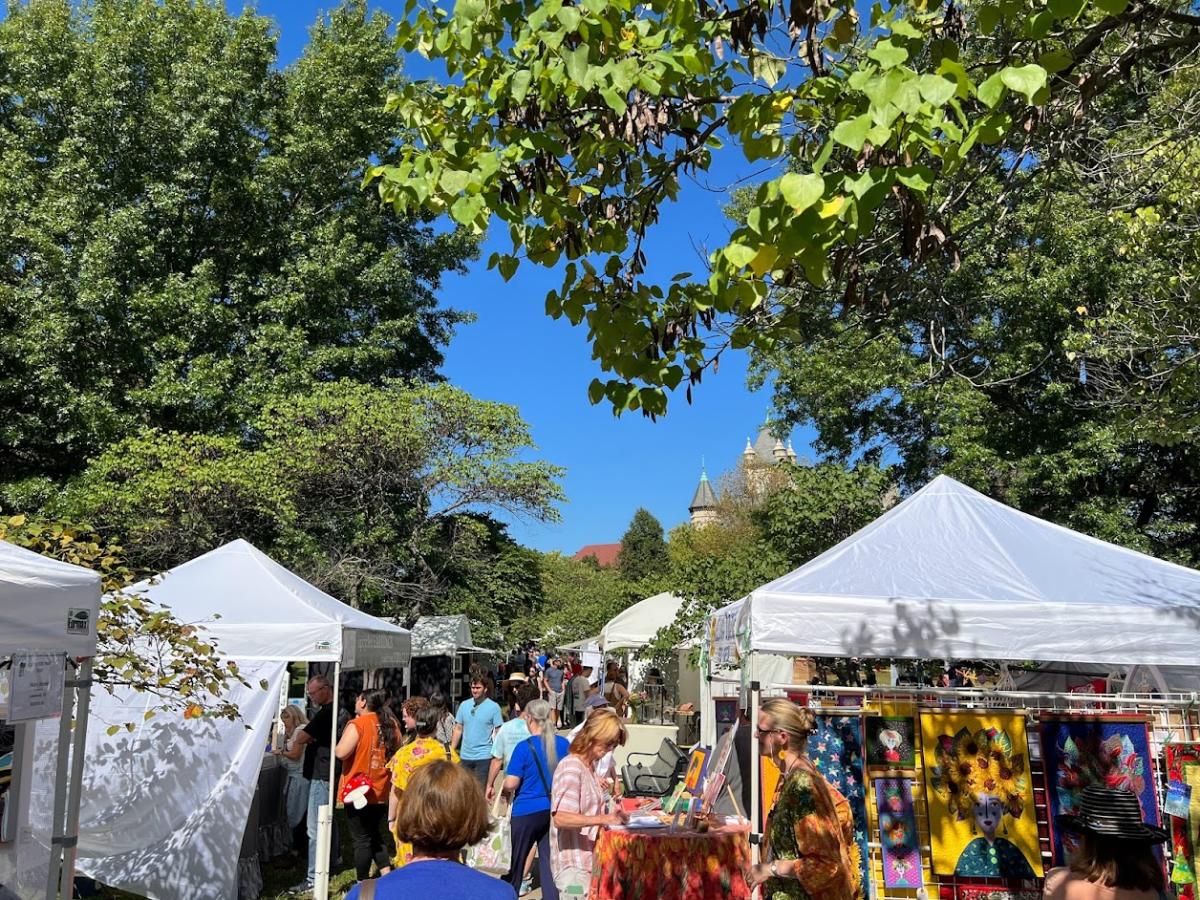 Art in the Park
September 16-17 | South Park
The Lawrence Art Guild's biggest event occurs every September in the shade-filled South Park, south of Downtown Lawrence. Hundreds of artists gather to showcase their work, and something can be found in every medium. Live music plays from the gazebo, the crown jewel at the center of the park, and food trucks park on the closed stretch of Massachusetts Street. 

Great Plains Art & Music Festival
September 30 | Sesquicentennial Point
Celebrate the artistic and musical talent of the Great Plains region. A diverse lineup of local and regional performers will entertain, and artist vendors will sell their handmade products at this outdoor festival. Food trucks will offer a variety of cuisines and flavors. Remember your blankets and chairs!
October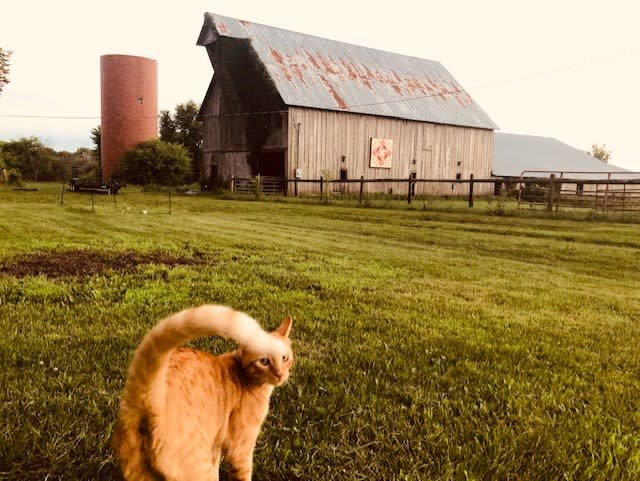 Kaw Valley Farm Tour
First Weekend in October | Throughout the Kaw Valley
Spend a fall weekend exploring the farms and agriculture of the Kaw Valley region. Have breakfast on a farm, discover unique artisans, view nurseries, greenhouses, and pumpkin patches, and sample wines produced at local vineyards. Only one ticket is required per vehicle, so plan your tour and pack the family for a weekend of authentic farming fun.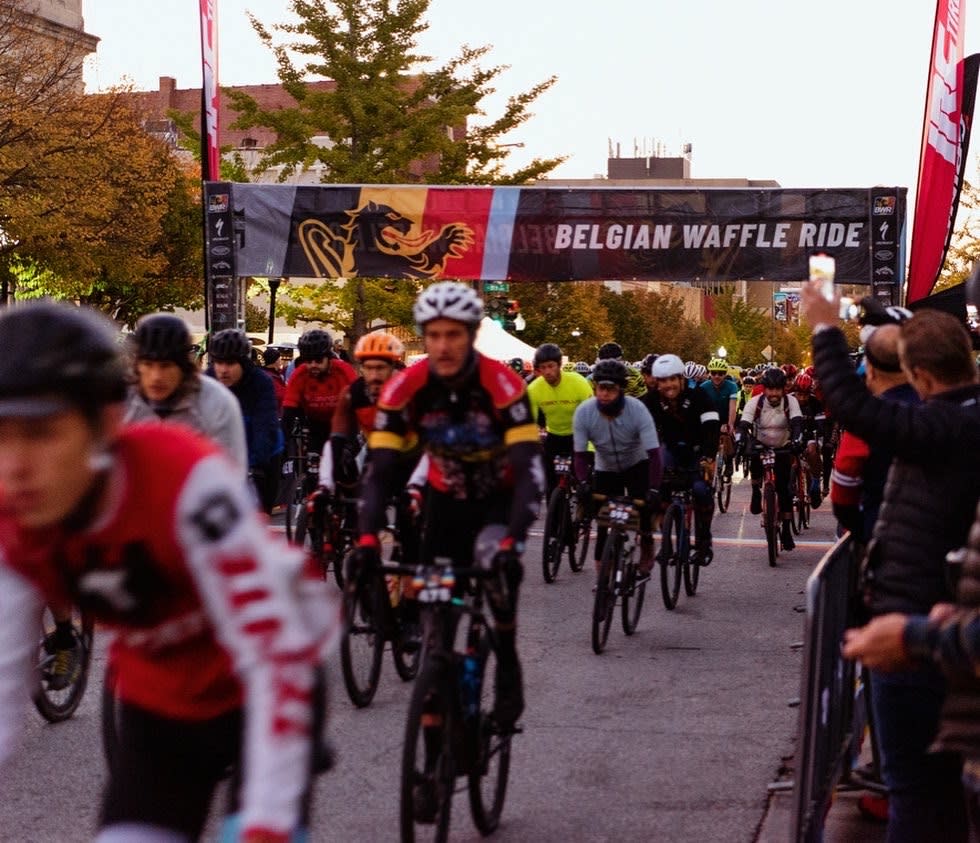 Belgian Waffle Ride
October 13-15 | Sunflower Outdoor & Bike Shop
Welkom to the most unique cycling event in the US! Cyclists travel from all over to participate in this 123 mile gravel/unroad race (though if that sounds intimidating, there are 76 and 39 mile race options). The weekend is complete with the BWR Expo featuring vendors, community partners, entertainment, and a beer garden. In the evening, the live music street parties happen. 2022's BWR had amazing street concerts performed by G. Love & Special Sauce and The Get Up Kids. What will 2023 bring?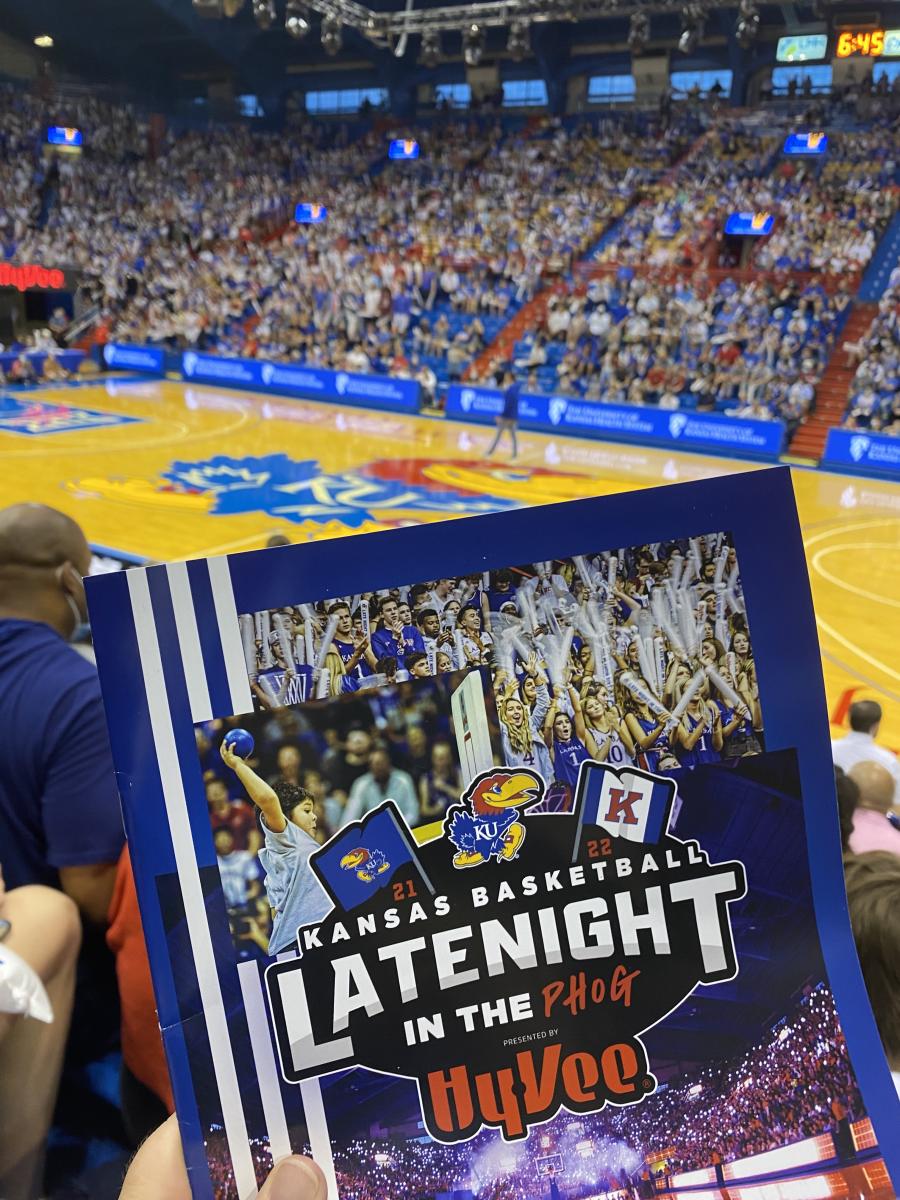 Basketball Season
Kicks off with Late Night in the Phog | Mid-October | Allen Fieldhouse
If Lawrence, Kansas, is known for one thing, it's college basketball. Allen Fieldhouse repeatedly wins awards and online contests for best student section and best overall home-court environment. It's widely known to beware of the Phog - it even says as much on a banner above the court. The excitement and hype at a KU home basketball game are truly a wonder to behold. The season kicks off every year with Late Night in the Phog, a free celebration introducing both KU basketball teams and usually featuring a seriously big entertainer or two.

Rev it Up! Hot Rod Hullabaloo
September 30 | South Park
Rockabilly music, food trucks, and a competitive gathering of vintage cars, hot rods, and motorcycles- all open to the public and supporting the Ballard Community Center. Last year's Hullabaloo had a record number of vehicles participating, and this year's event is expected to be even bigger! The party goes from 8 AM to 3 PM, is free to attend, and has fun activities for the whole family.
November

Kansas Half Marathon & 5K
November 11 | South Park
For those willing to brave any potentially chilly November weather, sign up for the Kansas Half Marathon & 5K! It benefits the Heartland Community Health Center, so you'll be running for a good cause.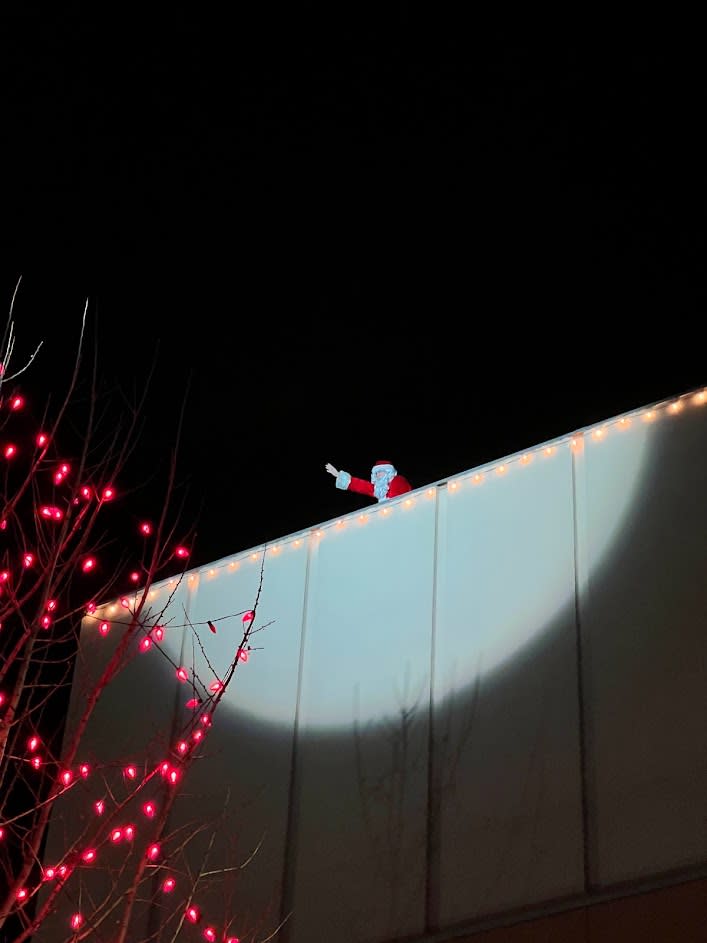 50th Annual Holiday Lighting Ceremony & Santa Rescue
November 24 | Downtown Lawrence
Don't miss one of Lawrence's most famous traditions! The Friday after Thanksgiving, folks swarm downtown to see the trees along the downtown length of Massachusetts St lit up with festive holiday string lights, an official start to the holiday season. Kids delight in the spectacle of Santa "crashing" into the roof of the 3 story Weaver's Department Store, before being rescued bravely by the local fire department and their very, very tall firetruck ladders.
December

30th Annual Lawrence Old-Fashioned Christmas Parade
First Saturday of December | Downtown Lawrence
The Lawrence Christmas Parade is one of the most unique parades in the nation. Watching authentic horse-drawn carriages parading down Massachusetts Street is the perfect way to kick off the holiday season. Cozy up with hot cocoa and blankets. Feel the true holiday spirit while watching dozens of beautiful horses and wagons adorned in garland and bells. Join us to celebrate American heritage and keep our tradition alive this holiday season, for the 30th year in a row!
Plan your day of Unmistakably Lawrence, Kansas fun with our online events calendar and discover great events, fairs, festivals, activities and things to do!