If you are anything like me, you are excited about Lawrence Restaurant Week. If you are even more like me, you don't know where to begin when it comes to planning Restaurant Week… but you feel the need for a plan!
And who wouldn't? Nearly 40 unique Lawrence restaurants are planning specialty menus for ten days of straight-up deliciousness. That's why I dug into the available Restaurant Week menus – to help make Lawrence Restaurant Week work for YOU!
Here are my Lawrence Restaurant Week suggestions for: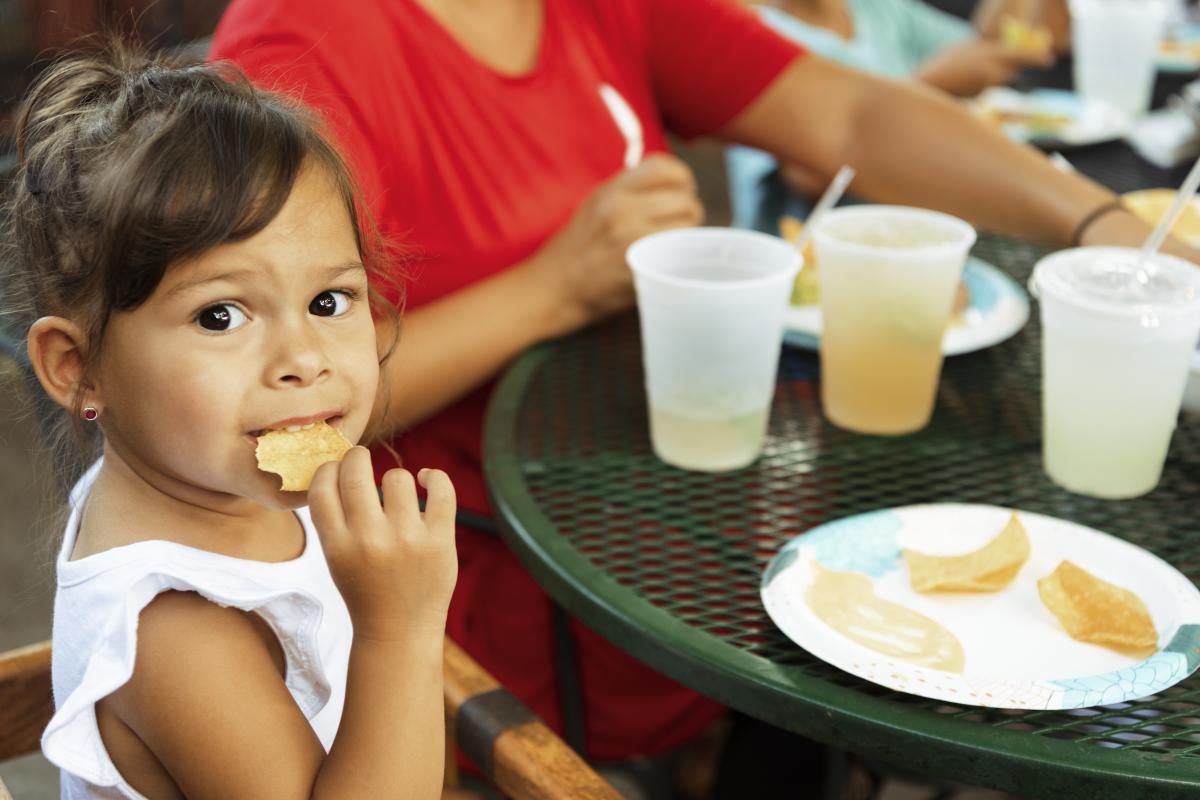 A BUSY FAMILY
It's no mistake this is the first topic… because it's the world I live in. Busy parents do not have time to scroll all the way to the bottom of this blog to figure out what restaurant is about to make life easier this week, okay?
Maceli's makes it so easy for the busy family with their to-go meals available for pick up and delivery. Restaurant Week exclusive menu items include Steak and Prime Rib dinners, Crab Cakes, Spinach and Artichoke Lasagna, Pecan Sticky Buns, and A LOT more! Even wine! Order online through February 22 for pick-up or delivery on Wednesday, the 23rd. 
23rd Street Brewery is doing a carryout special to please the whole family. For a super-sweet price point of only $38, the convenient curbside to-go family meal of Nachos, Caesar Salad, Bill Self Pasta, and a Pizza is going to come in handy.
Too busy to get out of the house? Glory Days has a handful of special Restaurant Week delivery deals to feed small and large families alike.
Want to take the family out? I suggest Minsky's. They have a few specials, including pizza, but with different sides, like salads, wings, and desserts.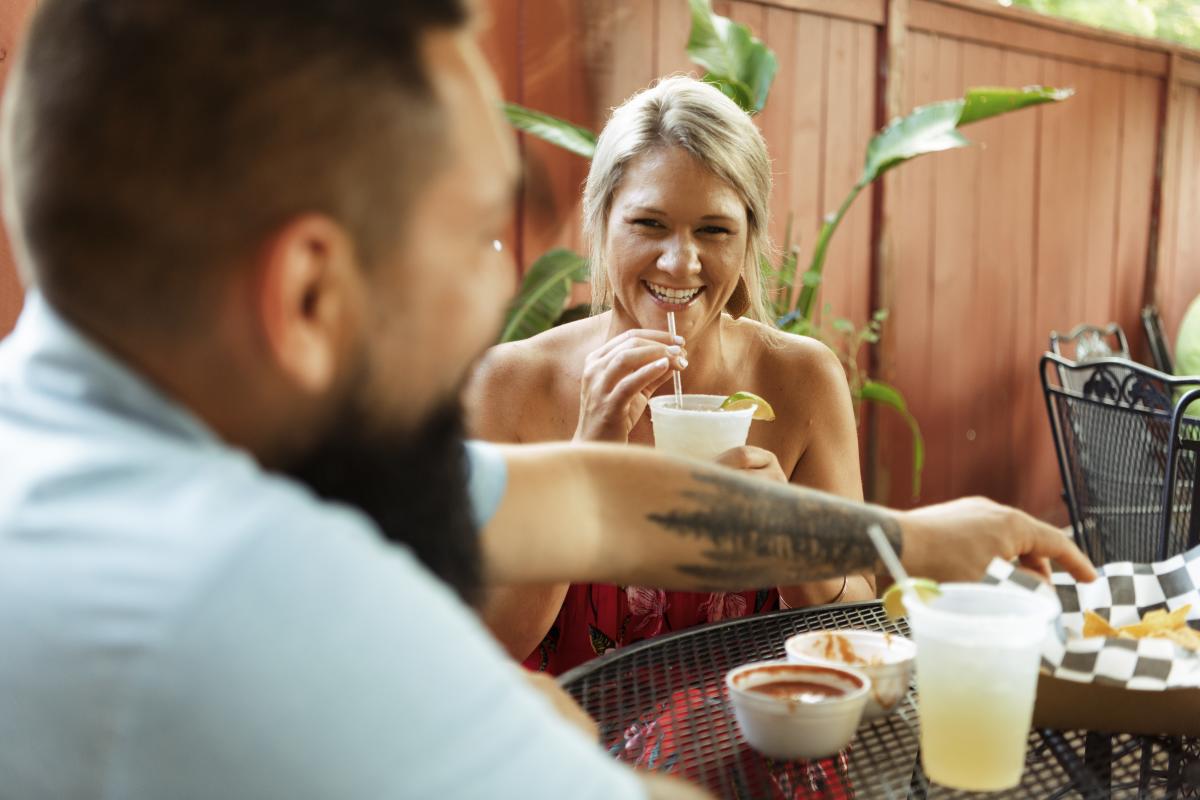 A DINNER FOR TWO
Is it date night? Bestie time? Whatever it is that's getting you out of the house for dinner together, try these suggestions that are perfect for a pair.
Bigg's BBQ is bringing comfort food to the table this Restaurant Week. In addition to Fried Chicken, Mac n Cheese, and a fantastic looking Burnt-End Burrito, Bigg's offers a Dinner for two that comes with ribs, smoked meats, chicken quarter, three homemade sides, and a cornbread muffin. (Don't tell, but this might work for the whole fam too.)
Mr. Brews Taphouse has a two can dine for $35 special for Restaurant Week, and it includes the whole sha-bang: a starter, two entrees, a side to share, and two drinks. Bonus – the drinks can be beer, wine, or cocktails!
Take it up a few notches with an upscale multi-course dinner complete with options for starters, entrees, desserts, and drinks. Merchant's Pub + Plate's 3-course menu has several options for different dietary styles for lunch and dinner. My combo: Pork Carnitas, Vegetable Osso Buca, and Cornbread Peach Upside Down Cake.
The Eldridge House Grille, Mad Greek, J. Wilson's, and Zen Zero chefs have also created exclusive Restaurant Week multi-course menus with options that are sure to please anyone.
RPG's eclectic Kitchen Special features Ramen, Chili-Cucumber Salad, Gyoza, and Tea-Stained Eggs. It's a fun menu, made even more fun since you get to choose from hundreds of board games to rent and play while you eat… and drink. There's a Tea Dragon Society cocktail special for the week, and it's served in an individual two-piece self-serve teapot. How Instagramable is that?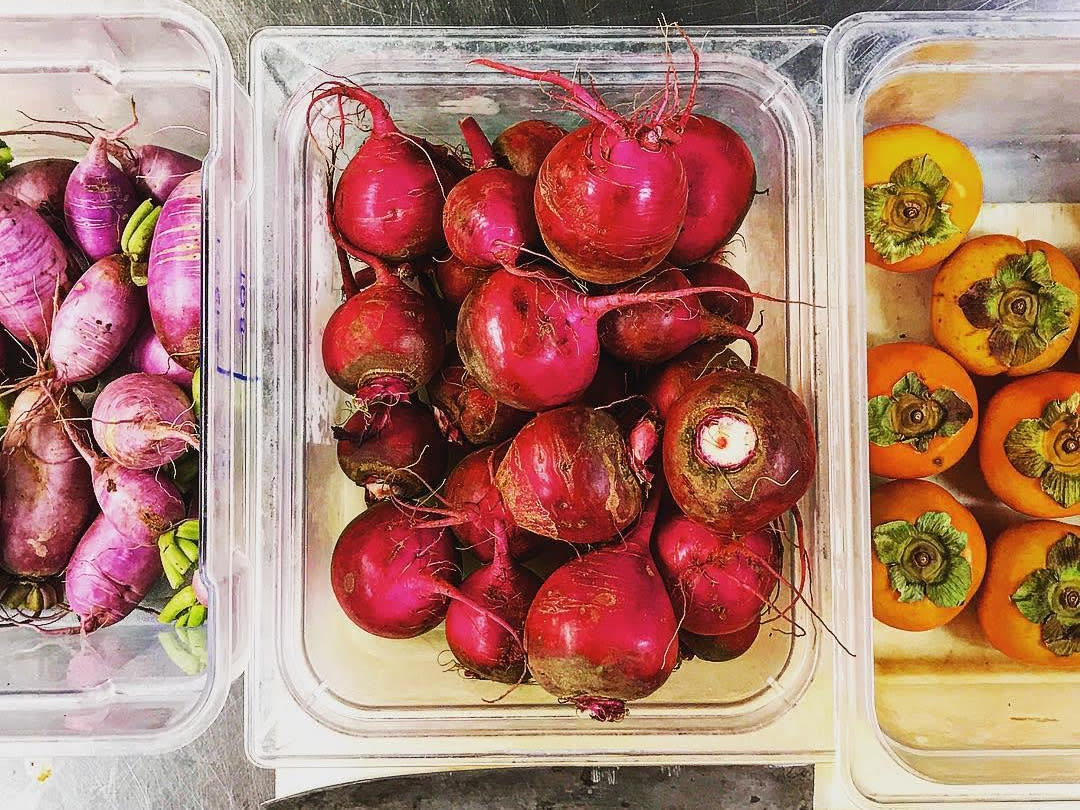 VEGETARIAN OPTIONS
If you're looking for meatless menus, let me be of service! The following restaurants have submitted vegetarian options as a part of their special Restaurant Week menus.
Eggplant "Rescoldo" is the special veggie dish of the week at Culinaria. It's a Japanese Eggplant charred over coals, served with Blistered Tomatoes, Labneh, and Beluga Lentils. They also have beef and chicken entrées on their Restaurant Week menu.
The Taco Zone Sloppy Joe is the week's highlight for Taco Zone. The original is made with slow-braised beef, but the good people at Taco Zone also offer a vegan version that substitutes their plant-based protein filling for the meat. The Taco Zone is served with a side of lime spiced duros, all for an attractive price of $7.50. TYTZ!
Mediterranean Market & Cafét is joining Restaurant Week this year with a couple of dinner specials, including the vegetarian-friendly Spinach or Cheese Pie served with salad, tzatziki sauce, and pita. If you were curious, a Gyros plate is the other special on their menu for the week.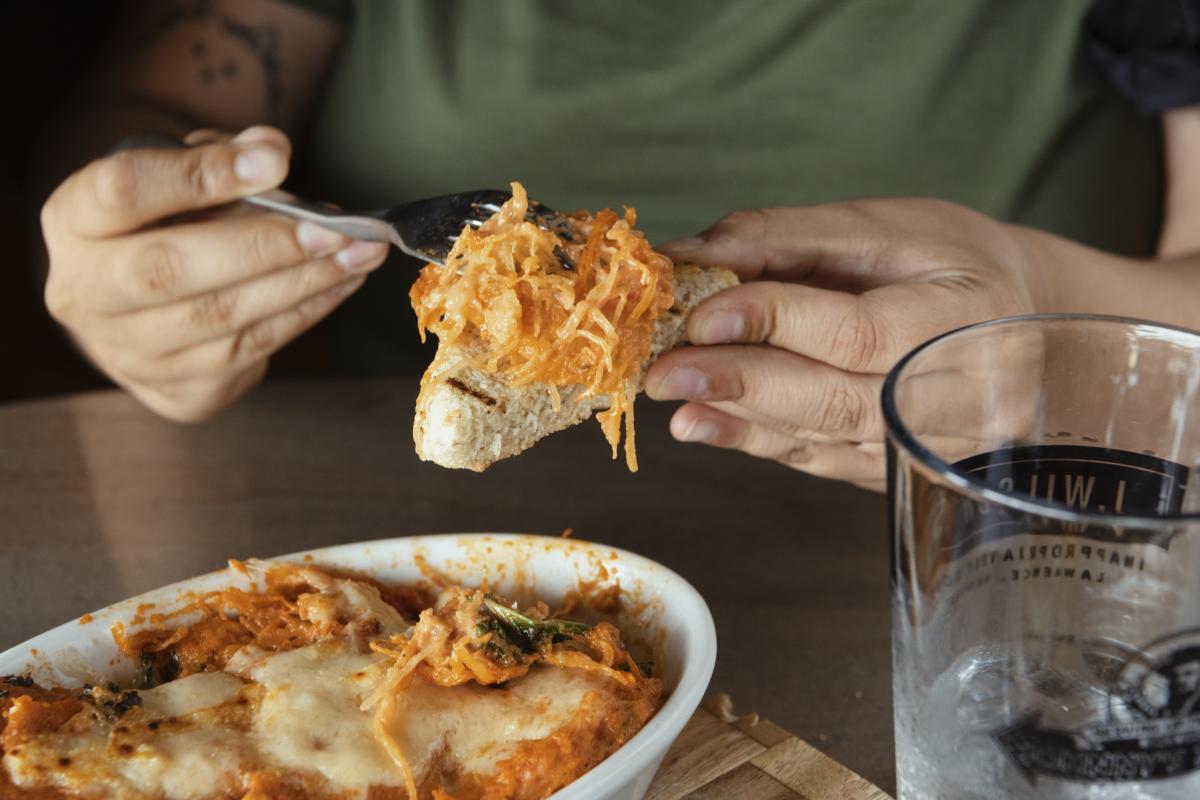 BREAKFAST AND LUNCH
Lawrence Restaurant Week isn't just for dinner! Most participating restaurants are open for lunch as well. And we've got one that's open for breakfast.
We can always count on Global Café for green chile! And it's no different for Restaurant Week. On the menu is Shrimp and Green Chile Grits with Vegan Collards. Other specials minus the green chile include the Twice Baked Breakfast Potatoes (get in my belly), Greek Buddha Bowl, and a Ginger Apricot Bellini. Don't be late! Global is open Thursday – Sunday from 8 AM – 2 PM.
Sandwiches are the name of the game at Latchkey Deli, a perfect lunch spot in Downtown Lawrence. They have three Restaurant Week exclusive sandwiches on the menu, and they look like they are full of FLAVOR! The Katz Meow is simple - a full pound of pastrami with spicy mustard on Rye. The Hot Damnwich brings the spice, and the 11th St Combo is the perfect sandwich in my eyes. All sandwiches are served with a side dish. I LOVE the potato salad. Also on special – canned wines!
J. Wilson's has 3-course menus for Lunch and Dinner. The lunch menu starts with a Tomato Basil Bisque, your choice of Filet Slider, Salmon Burger, and Spaghetti Squash Bake, and a dessert of either chocolate layer cake or cheesecake. Most dishes are gluten-free or can be made that way.
The Mad Greek has a three-course lunch that comes with all kinds of options for a really sweet price point! My combo goes like this: Greek Salad, Gyro Plate, and Cookie Duo.
There's a new special every day at Johnny's North! They'll be open for lunch and dinner all week long. Make it your weekday lunch stop for burgers, pizza, tacos, chicken strips, etc.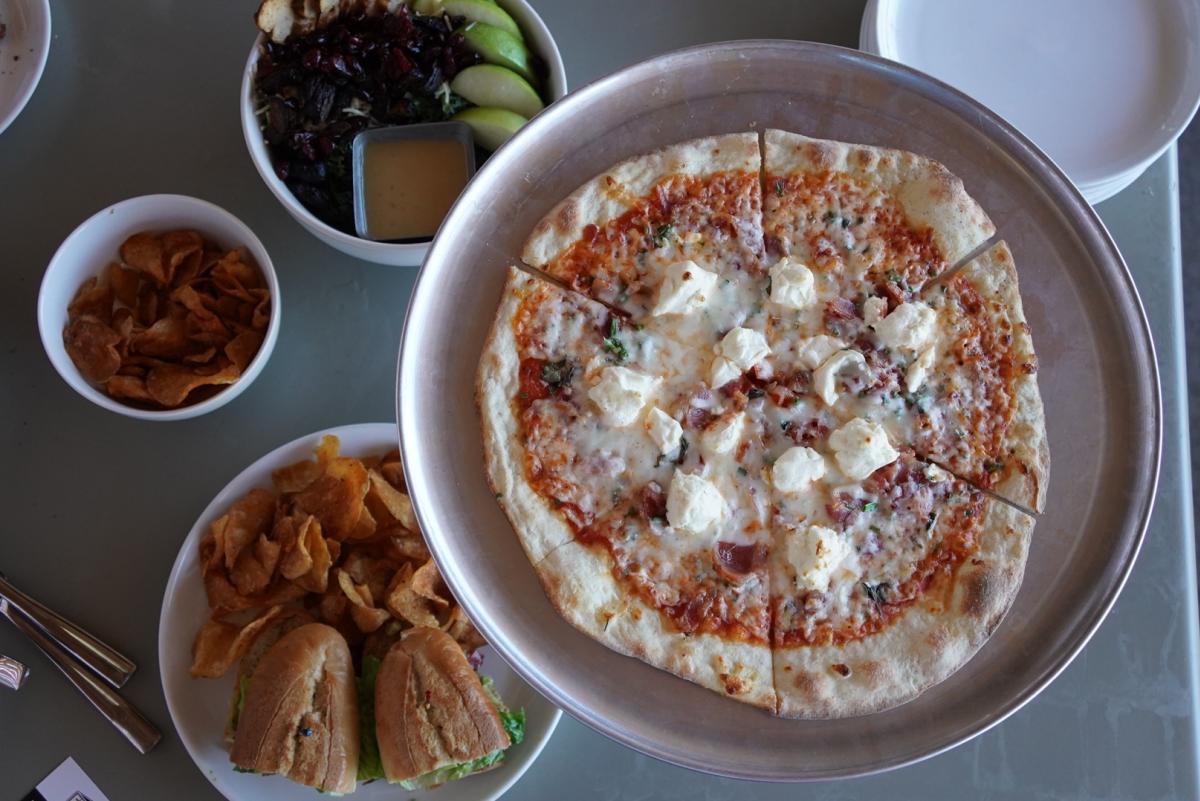 PIZZA NIGHT
Like every authentic college town, Lawrence has diverse pizza options, which is most definitely reflected this Restaurant Week. Here are some of the pizza options available this year.
Now is the time if you haven't tried a Fields & Ivy pizza yet. They have a Loaded Baked Potato Pizza on the menu for Restaurant Week, and it sounds fabulous. It's loaded with roasted garlic white sauce, mozzarella-provolone, fingerling potatoes, bacon, red onion, chives, and gouda cream sauce. I'll take it!
Pick your specialty pizza and dessert at Johnny's West for a sweet deal – only $20.
I've seen other pizza options so far: 23rd Street Brewery, Glory Days, and Minsky's.

A DRINK
Restaurant Week isn't only about the food. Brews, wine, and cocktails are a welcomed part of the mix as well. Here are some drink options this Lawrence Restaurant Week.
Perhaps you've already discovered the wonderful beers that Lawrence Beer Co. is brewing up, but what about the cocktails? This Restaurant Week, the brewery/restaurant in the Warehouse Arts District, features some specialty cocktails! The Fashionable Early features a walnut-infused bourbon, The Pitch Black features La Prima Tazza coffee, barrel-aged stout, vodka, and coffee liqueur, and the Char-truth Serum includes Banhez mezcal, green chartreuse, ginger, and lime.
Have you had the puffy tacos yet over at TA CO.? I have, and I am IN LOVE. For Restaurant Week, they are bringing the puffy to the tostada in addition to a Chile Relleno that sounds really cheesy! What's even more exciting? They have a Margarita Flight on special for the week! Three tasters with your choice of flavors - my flavor choices would have to be Peach, Strawberry, and Banana. 
In addition to a super delicious-sounding Quesadilla Ana Nuevo (includes bacon), Fuzzy's Taco Shop is running schooner and pitcher beer specials all Restaurant Weeklong.
I mentioned that Johnny's Tavern North has different specials every day of the week. It just so happens that the Saturday special is $4 Blue Collar Lager Pints. They also have an after 9 PM pizza by the slice special that feels very complimentary. Saturday night plans, check!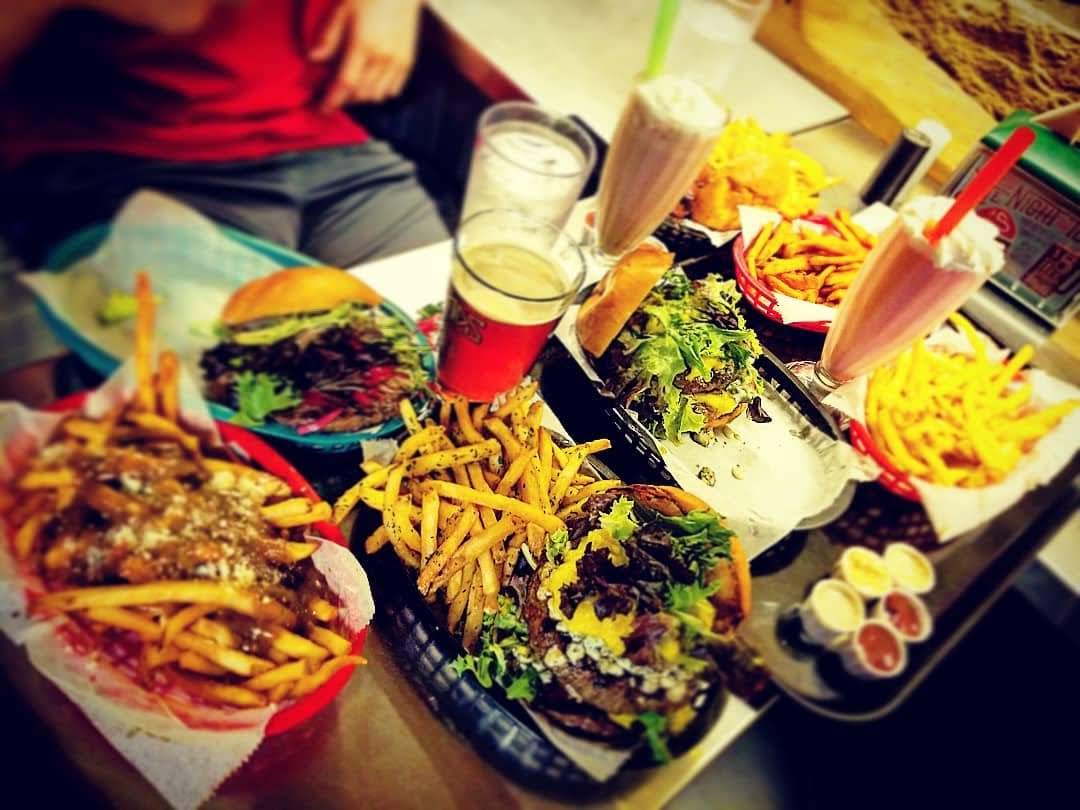 WHAT ELSE DO I HAVE AN EYE ON?
Pork Belly is the theme at Lucky Seb's Dumpling Bar. The exclusive Restaurant Week menu features Bao Buns, Banh Mi, and Dan Dan Noodles. All with Pork Belly as the star of the dish.
The Burger Stand speaks my language with the 5-Alarm Fire Burger and Brandi Fries! The 5-Alarm Fire burger includes habanero cream cheese macaroni – OMG. And the Brandi Fries is their famous truffle fries tossed in hot chicken seasoning. They also have a Smokey Joe on special and have promised to unveil new secret menu items throughout the week, so give them a follow on social media, so you don't miss it!
If you've ever been to Jefferson's, you've likely had the fried pickles because they are iconic. That's why I'm so excited to see what their Restaurant Week exclusive Fried Jalapenos are all about! Also on the menu is Buffalo Mac n Cheese.
Hopefully, this blog helps you make a Restaurant Week plan that works for you. Below I've broken out the restaurants offering Dine-in, Carry-out, Contactless Pick-up, and Delivery. Stay tuned to LawrenceRestaurantWeek.com, as new menus are added every day. And be sure to snap a pic and post it to your social media channel of choice and use the hashtag #eatlawrence. We would love to share your Restaurant Week experience as well!