Many of us love the atmosphere of a night out on the town or the social aspect of grabbing a cocktail with friends, but some grow weary of the intrinsic link between nightlife and alcohol. Whether you're fully sober, sober-curious, unable to drink for medical reasons, generally not interested in alcohol for no reason in particular, or just have an interest in delicious, artfully crafted beverages, there's a new spot in town that's perfect for you. Enter Nostalgia Room, an unmistakably fresh take on a night out.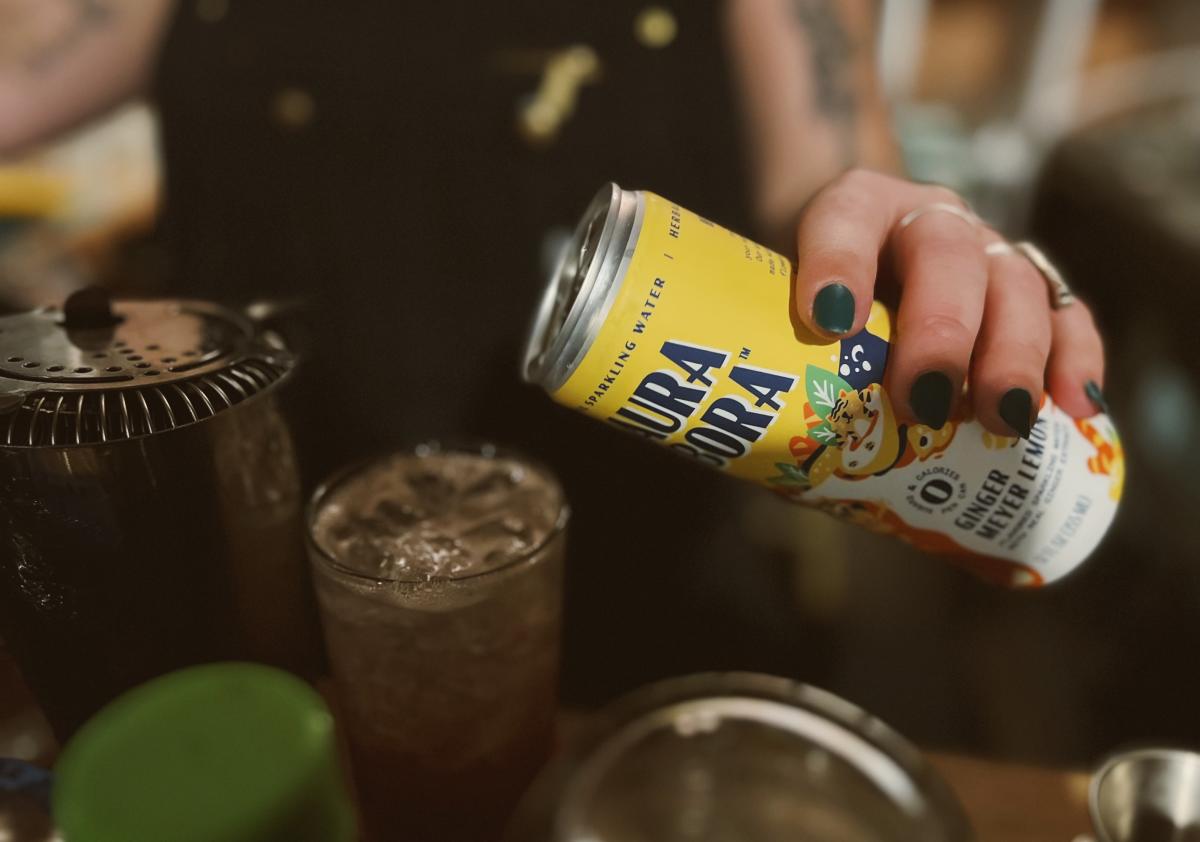 Lawrence is a city full of charismatic and interesting people, and the resulting culture is an amalgamation of the creativity and inspiration of its residents. Emily Kate is one such individual- a lifelong Lawrencian with a passion for art and storytelling. She fell in love with Lawrence while working the bar and socializing with the folks on the other side of it. But like so many of us, she craved the opportunity to experience the bubbly conversational atmosphere of a good local bar on a Saturday night without the pressure of being surrounded by something that no longer suited her. So, she decided to do something about it.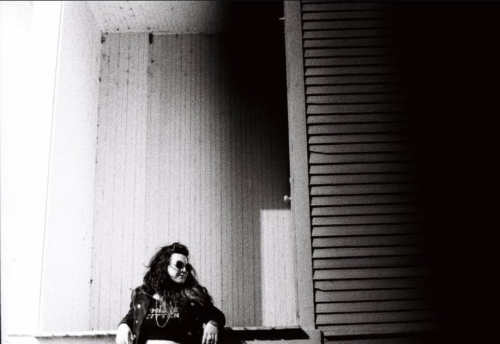 With a long history of cocktail crafting and general artistry, Emily had the tools to create something unique, which can be found here at Nostalgia Room. Tucked into a small space in the upstairs of the former MakerSpace, now the home to Repetition Coffee, this cozy spot welcomes you with a folksy and (dare I say it?) nostalgic atmosphere, as well as a fabulously creative cocktail menu.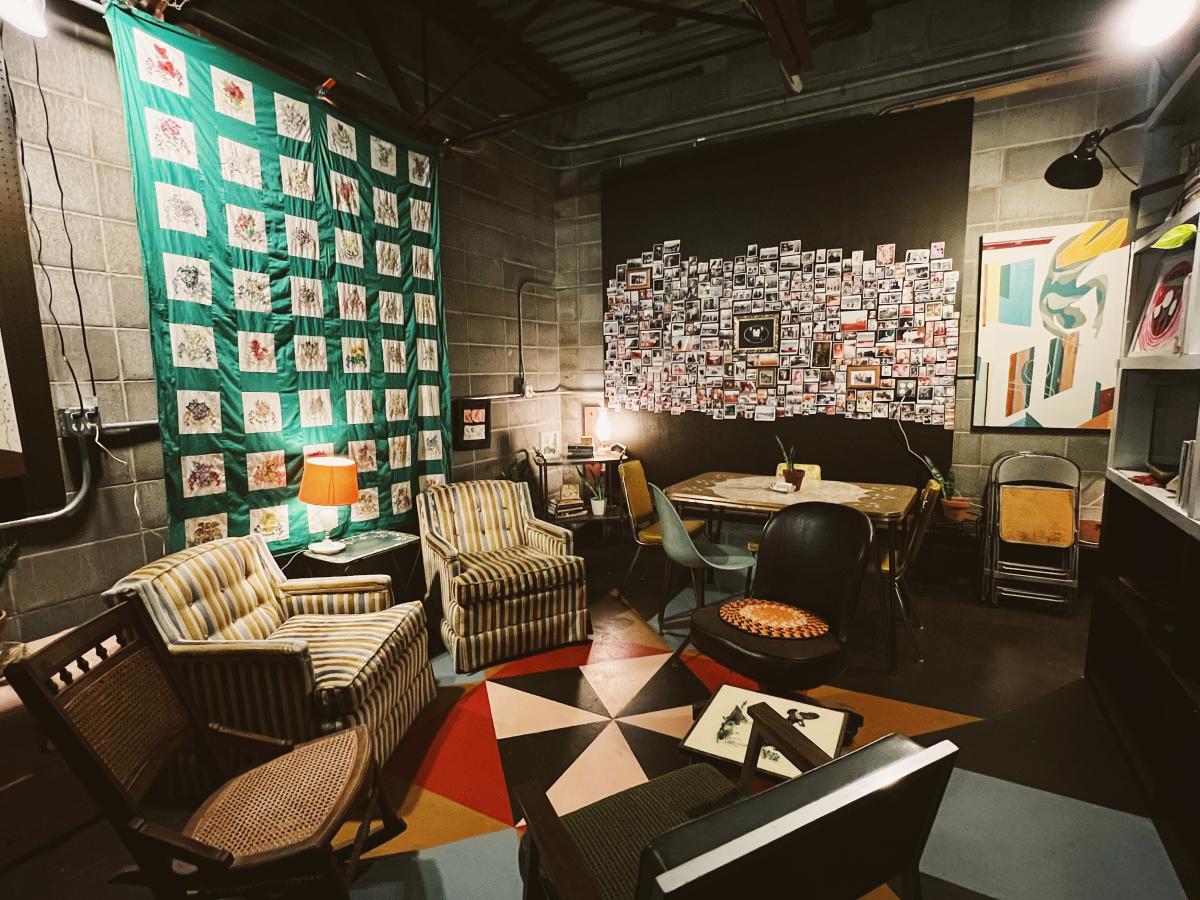 Every aspect of the business has been touched by the hand of someone with an understanding and passion for their art. The menu is well thought out, with classic cocktails made temperate as well as unique new creations with distinct but cohesive flavors. Even the names given to the cocktails are charming; or at least I personally am charmed by Church Giggles, Emily's take on the classic margarita that does indeed issue a wave of nostalgia for my youth. The glassware is a cobbled-together collection of vintage pieces. Anything that tells a story is welcome here.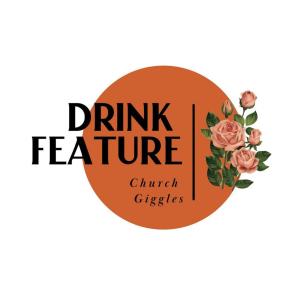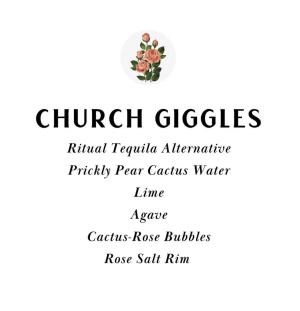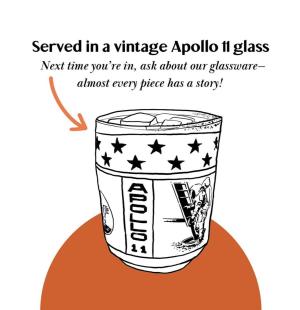 Nostalgia Room's name comes from Emily's childhood visits to her grandparents, who had a special room in their house dedicated to memory. Referred to by the same name, the walls of this room were papered with pictures pinned and clustered together, like a shrine or ode to the family's collective history. This tradition has already begun to be replicated in the new Nostalgia Room, though this version celebrates more than just the family: it celebrates people. Emily's family and friends can be found in multitudes on the wall, but so can photos discovered between the pages of a library book or found on the street.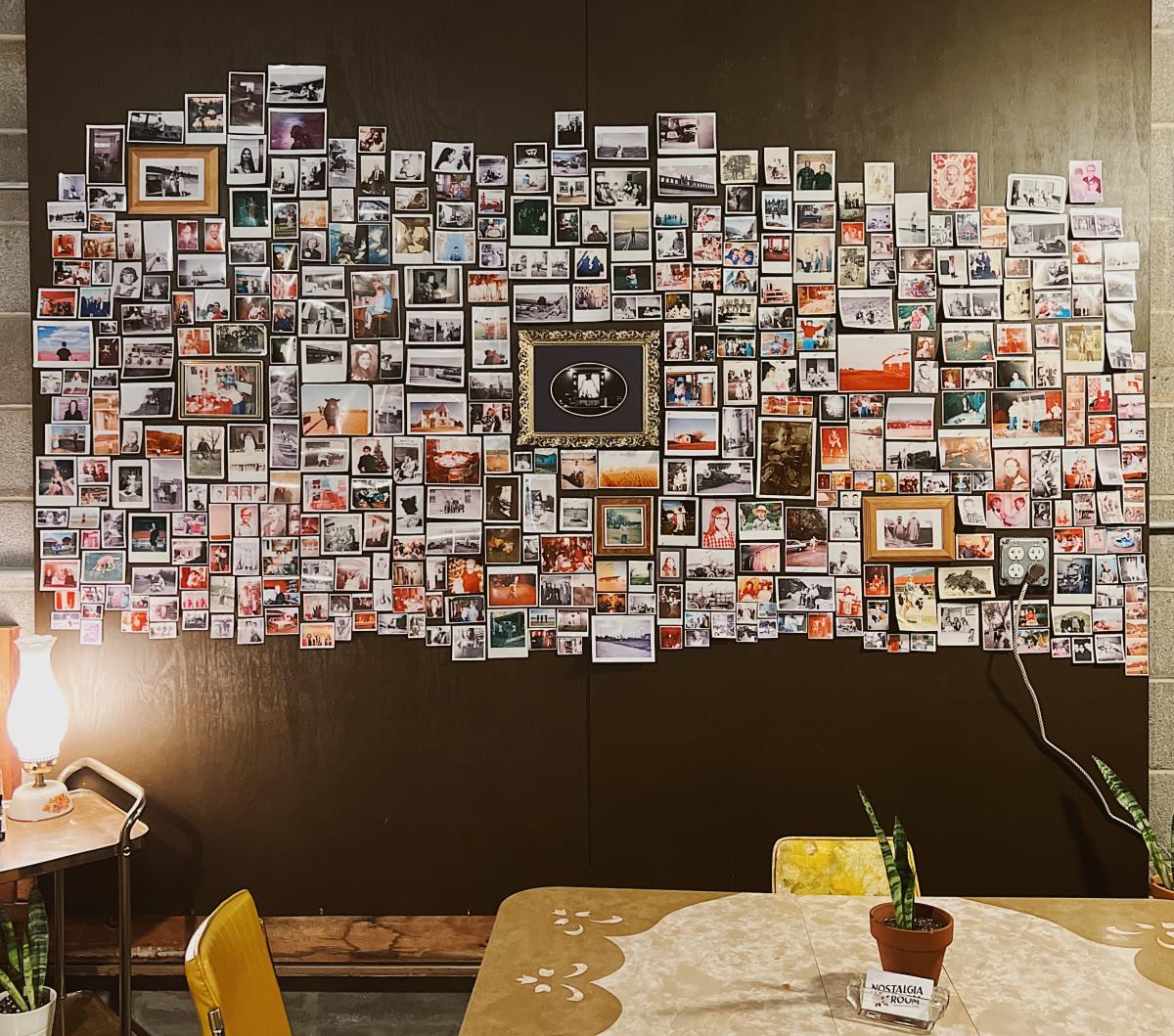 Notably missing from the menu and overall verbiage of Nostalgia Room is the popular term "mocktail." While it may be a useful word for describing a non-alcoholic cocktail, Emily and others in the temperate cocktail business find it somewhat reductive, and, after trying my first drink (Tennyson & Soda – Tennyson Black Ginger, turmeric water, Aura Bora lemon-ginger bubbles), I understand why. As I sip the well-balanced and perfectly wintry cocktail, I don't feel like I'm missing something. I don't feel like the drink I'm holding is only a mockery of the real thing. It's just a well-crafted cocktail. I'm in a bar on a Saturday night, and I feel good. I can drive home to my dog after this. The conversation is flowing, and after telling Emily an anecdote about a time I received three film negatives in the mail of two people I don't know scuba diving in Hawaii without explanation or context, she assures me that if I bring them in the next time I visit, they'll go on the wall.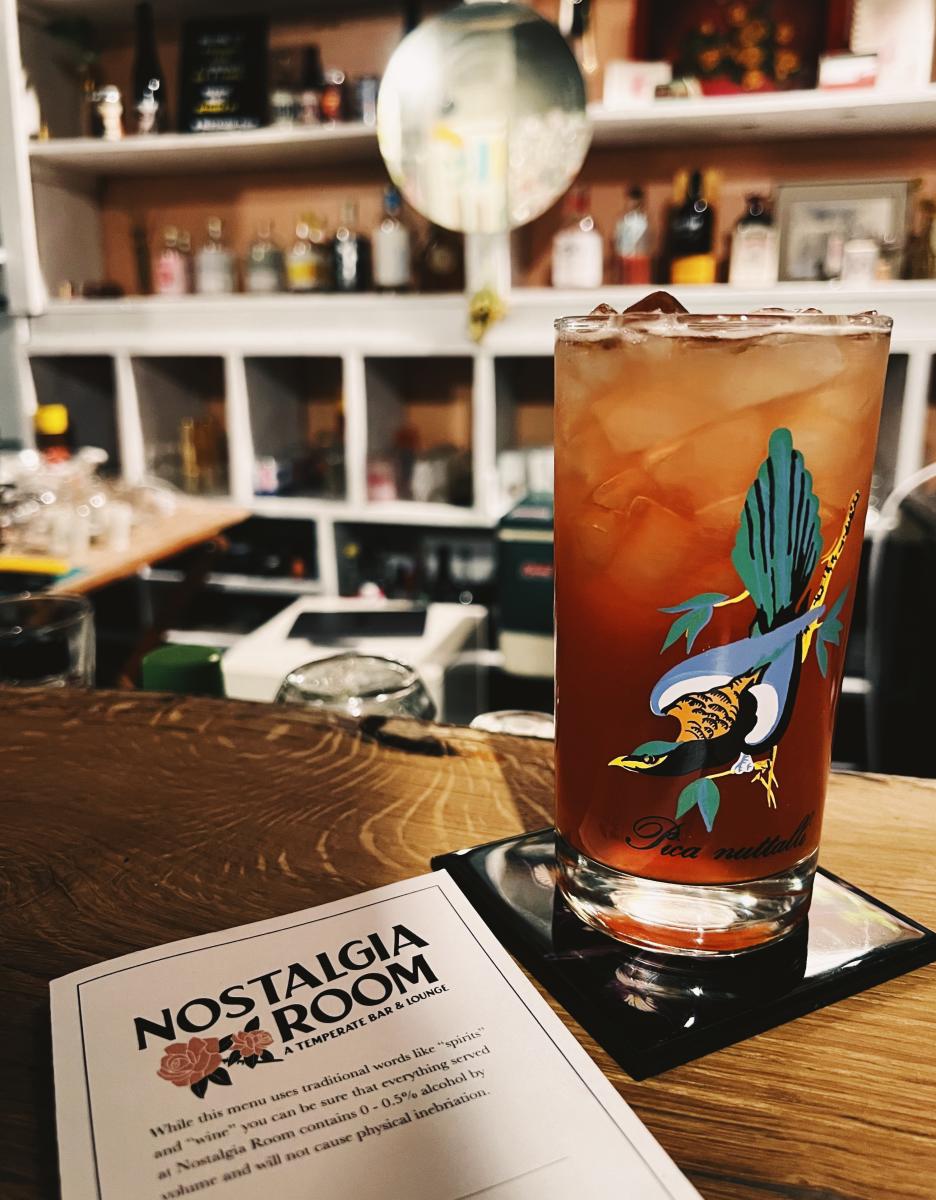 Nostalgia Room can be found at 512 E 9th Street, inside and then upstairs of Repetition Coffee, and is open Friday and Saturday evenings from 5-10 PM.
Nostalgia Room redefines what it means to imbibe, consume and socialize. Since Prohibition, the term "teetotaler" has evoked visions of conservative, religious groups railing against the evils of alcohol. The collective (specifically) American...