The Kansas Jayhawks football season begins this Friday night at David Booth Memorial Stadium against Tennessee Tech, and we couldn't be more here for it! If that's not enough to get you excited for the long holiday weekend in Lawrence, just keep reading.
This weekend marks the return of some of Lawrence's most beloved events and the launch of the super fun Lawrence Bucket List pass that gets you discounts at local businesses and the opportunity to win prizes as you explore and check in at different sites in the city.
Use these suggestions to plan an actual Bucket List Game Day Weekend in Lawrence, Kansas. Many tips are a part of the Lawrence Bucket List, so sign up to be among the first to win a limited edition Unmistakably Lawrence Bucket Hat!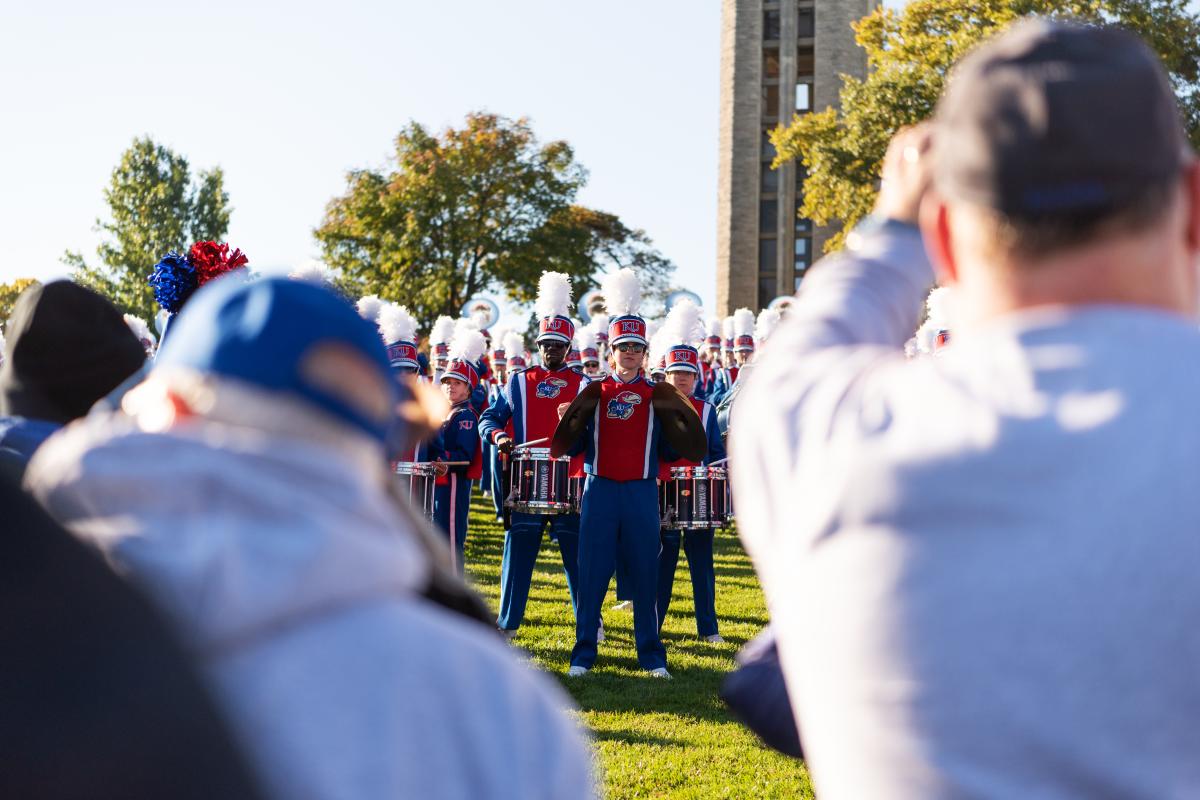 FRIDAY NIGHT UNDER THE LIGHTS
Kick off the weekend and the College Football Season with the first game day of the year in Lawrence. Have you never done game day in Lawrence before? Check out this handy Jayhawk Football Game Day Guide for the logistics.
Grab the crew, grab the grill, grab the food and drinks and make your way to David Booth Memorial Stadium for some tailgating. It's the best way to experience game day with your friends. Don't have the time for all that? Holler at the Tailgate Guys. They'll take care of all the tailgate work so you can have all the fun! Sit back, enjoy, and save your energy because we fully expect you to bring it when game time hits.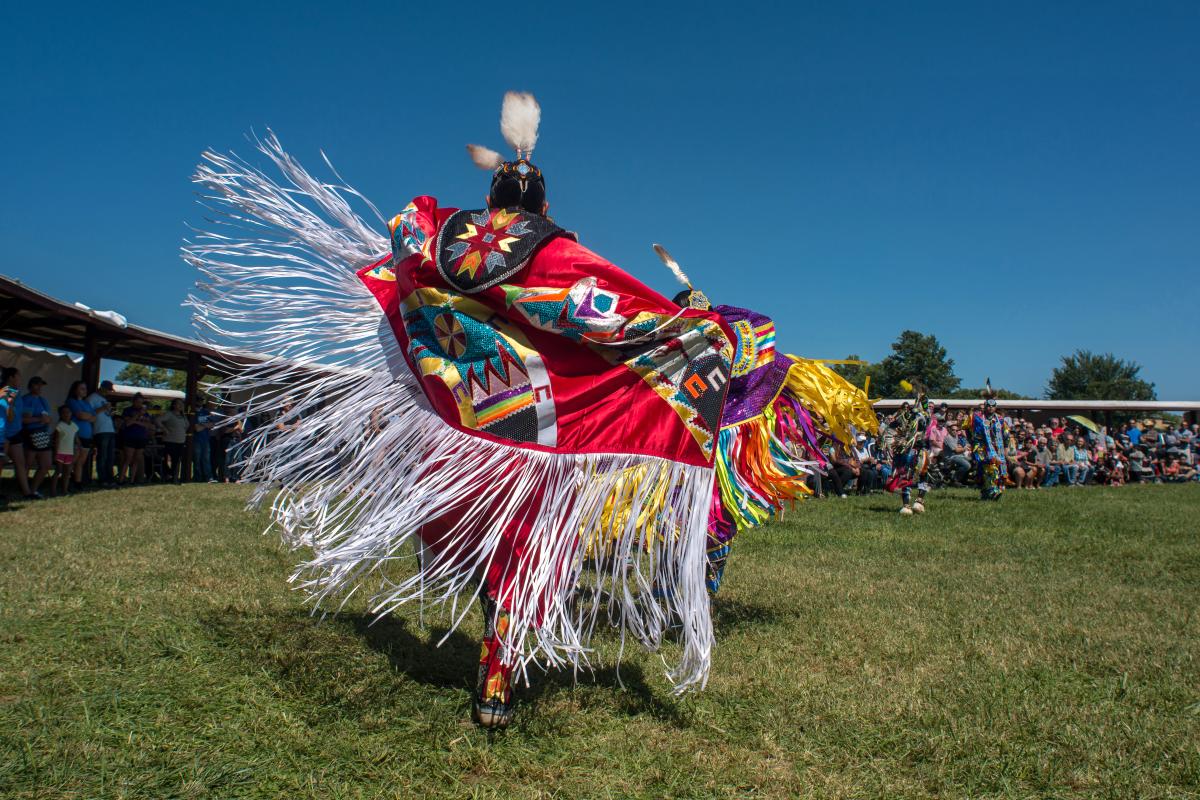 EVENT DAY SATURDAY
Start your Saturday morning with breakfast, coffee, and farm-fresh shopping at the Lawrence Farmers' Market. You can count on hand-made products, locally grown foods, entertainment, and activities for kids. Locals have been shopping the market for more than 45 years. Find out why!
If there's one thing you HAVE TO DO this weekend, it is this: The Haskell Indian Art Market. It's back for the first time since 2019, and it's been sorely missed! It is the place to experience authentic Native American Culture. Meet Native artists from around the country and shop their hand-made wares. You'll be mesmerized by the sound of the drumming and singing and the beautiful sight of traditional dance and regalia. And the food… I'm salivating just thinking about it now! Be sure to stop by the student booths to learn more about Haskell Indian Nations University while you are there.
The events don't stop now! The Lawrence Beer Company is throwing its 5th-anniversary party with multiple beer releases, disc golf, yoga, local vendors, beer tents, and live music. Be a part of the fun at this East Lawrence neighborhood brewery. Lawrence Beer Company is on the Lawrence Bucket List pass, so don't forget to check in inside the restaurant!
SUNDAY FUN-DAY
Start your day with coffee and a treat from a local coffee shop. These coffee shops are on the Lawrence Bucket List, so be sure to check in and earn your way to a prize:
Now that you're energized, it's time to play!  Get hands-on at these Lawrence Bucket List locations that provide one-of-a-kind experiences and discounts to those who join the Bucket List:
AR Workshop: For the do-it-yourselfer! Where you can create your home décor project.
Breakout Lawrence: For the puzzle solvers! Use the clues to break out of one of four themed escape rooms.
Climb Lawrence: For the athletic! Climb the walls to reach the top!
RPG: For the board game fanatics! Great food, delicious drinks, and over 1,000 board games.
VR Lawrence: For the gamers! Six rooms with 80+ virtual reality games plus two racing simulators.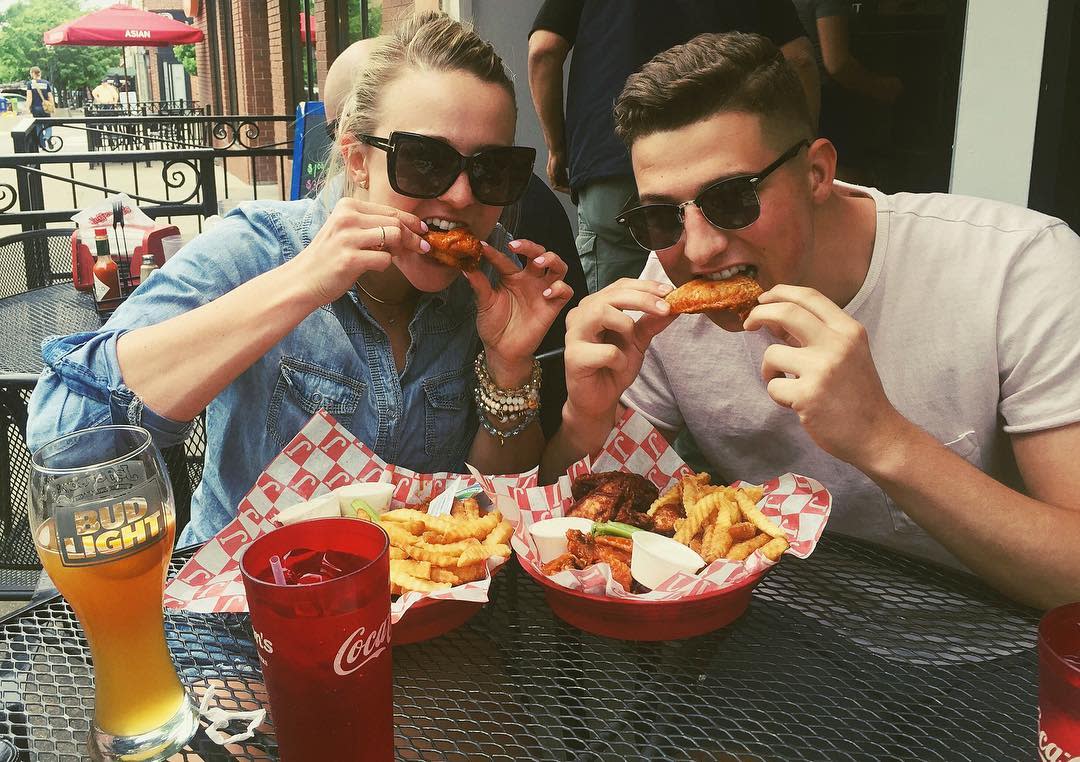 I'm sure you've built up an appetite after a long day of play. Don't buffalo wings sound good? How about one of these Lawrence Bucket List restaurants where the wings are highly rated:
Black Stag Brewery: Craft Brewery Downtown with a full-service restaurant and bar. Enjoy 20% off an appetizer with the Lawrence Bucket List!
Jefferson's: Choose from more than 20 signature sauces to get the wing flavor you like. Lawrence Bucket List deal: get a free ½ order of fried pickles!
R Bar & Patio: I've heard people say these are the best wings in town. Try and see what you think!
Whew… now that's a busy weekend, but thankfully we still have Monday to recover before starting to think about the next football weekend when the Jayhawks host Duke (September 24). Stay tuned; I'll have some ideas for that weekend soon!