Who else is looking forward to a long holiday weekend full of football, food, and fun?! Lawrence sure is! The Kansas Jayhawks host West Virginia at 6 PM this Saturday night for their final game of the season in David Booth Kansas Memorial Stadium. Spend the weekend in Lawrence and the surrounding area and get a taste of our holiday traditions. Pick and choose from the options below for holiday lights, shopping, food, and much more!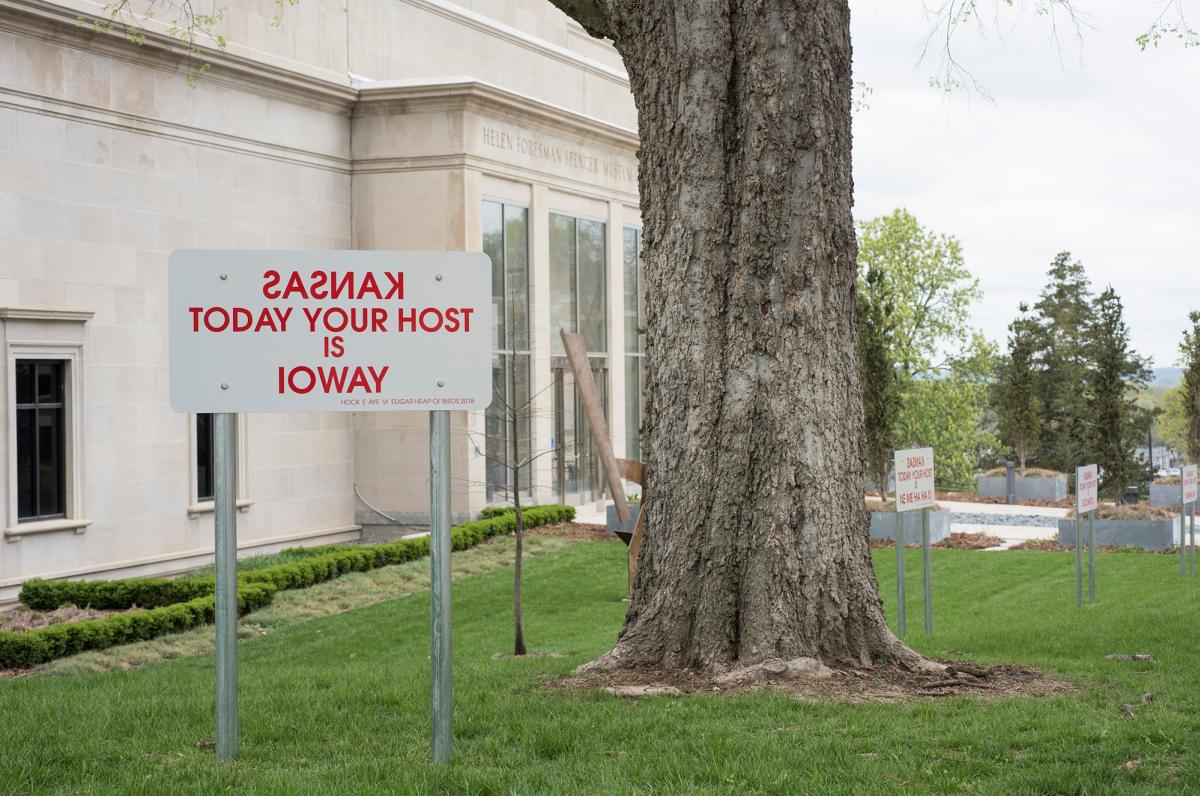 It's Native American Heritage month, so no matter what you choose to do, you're encouraged to stop by the Spencer Museum of Art to view and reflect at the Native Hosts Panels near the entrance of the building. These panels name Native tribes who historically or currently inhabit the region that is now called Kansas. Dig deeper into the Native American heritage of the area by visiting Haskell Indian Nations University for a self-guided tour.
FRIDAY NIGHT SHINING BRIGHT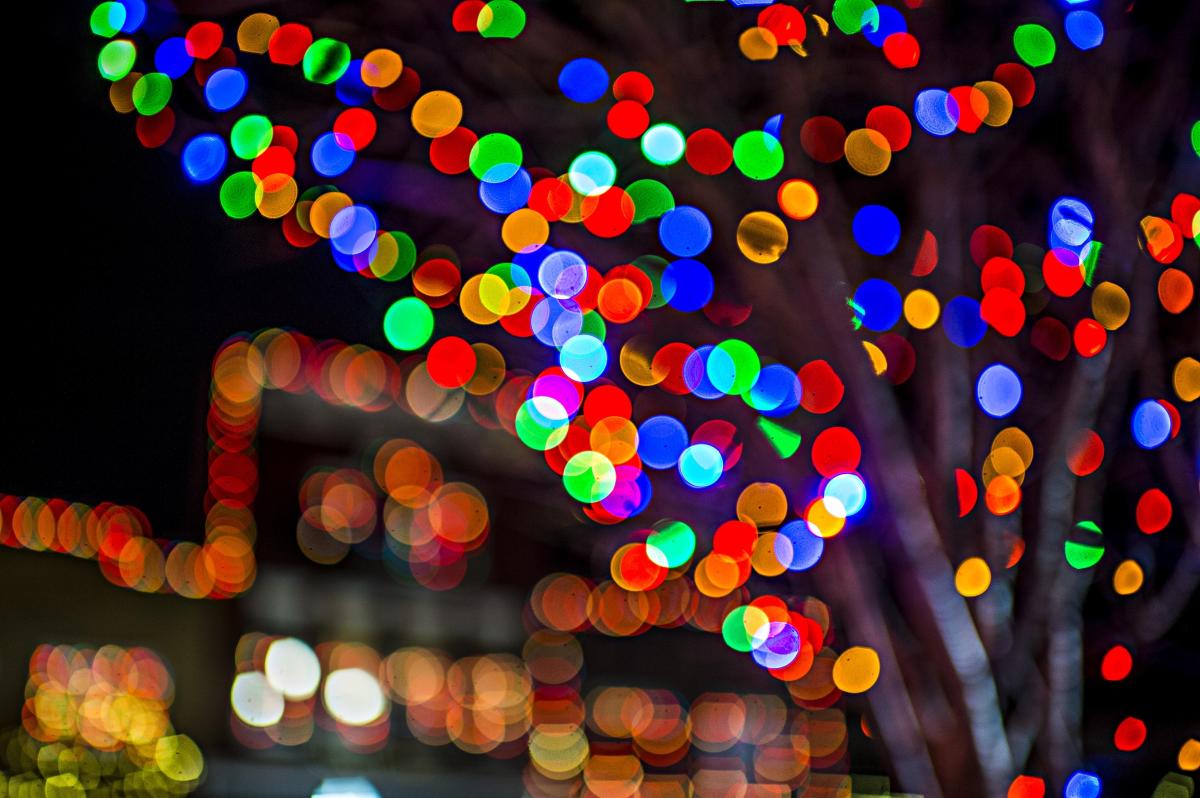 Friday night is the kick-off to the holiday season in Lawrence. It all begins Downtown for the Holiday Lighting Ceremony and Santa Rescue. It's a holiday tradition like none other. You'll get to countdown to the lighting then witness a peculiar Santa appearance and rescue that you won't forget. It all goes down at the corner of 9th and Massachusetts Street starting around 5:45 PM. 
A brand new light display premiers Friday night on the south side of town. Lawrence Lights: Making Spirits Bright is a drive-thru display set to music featuring several different scenes, and rumor has it a giant singing snowman. This is a ticketed event to keep the flow of traffic moving smoothly. Only $20 per carload, order tickets here>
Bonus: it's the last Friday of the month, and that means Final Fridays. That's our once-a-month arty party where local businesses feature the art of local and regional artists, often with live music and lovely libations. 
Complete the holiday experience with dinner and drinks at Snowglobe, an over-the-top holiday pop-up at Dempsey's Pub. Without a doubt, you will be in the holiday spirit before you leave this place. Reservations are required, make yours here>
SMALL BUSINESS SATURDAY
Start your day with a short jaunt to Lecompton, our friendly neighbor a few miles west of Lawrence. If you haven't already grabbed breakfast from one of Lawrence's breakfast or brunch spots, stop at Lecompton's Aunt Netter's for a classic Kansas breakfast. The Christmas Tree exhibit at the Territorial Capital Museum features more than 200 decorated trees. I'm talking vintage, antique, and Victorian trees, ornaments, and decor. I'm certain you'll experience a sense of nostalgia while you peruse the impressive display. The exhibit is open from 10 AM - 4 PM. 
Return to Lawrence to shop small this #SmallBusinessSaturday. Lawrence's local shops are full of unique items and friendly people to make for a really enjoyable shopping experience that really makes a difference to our town.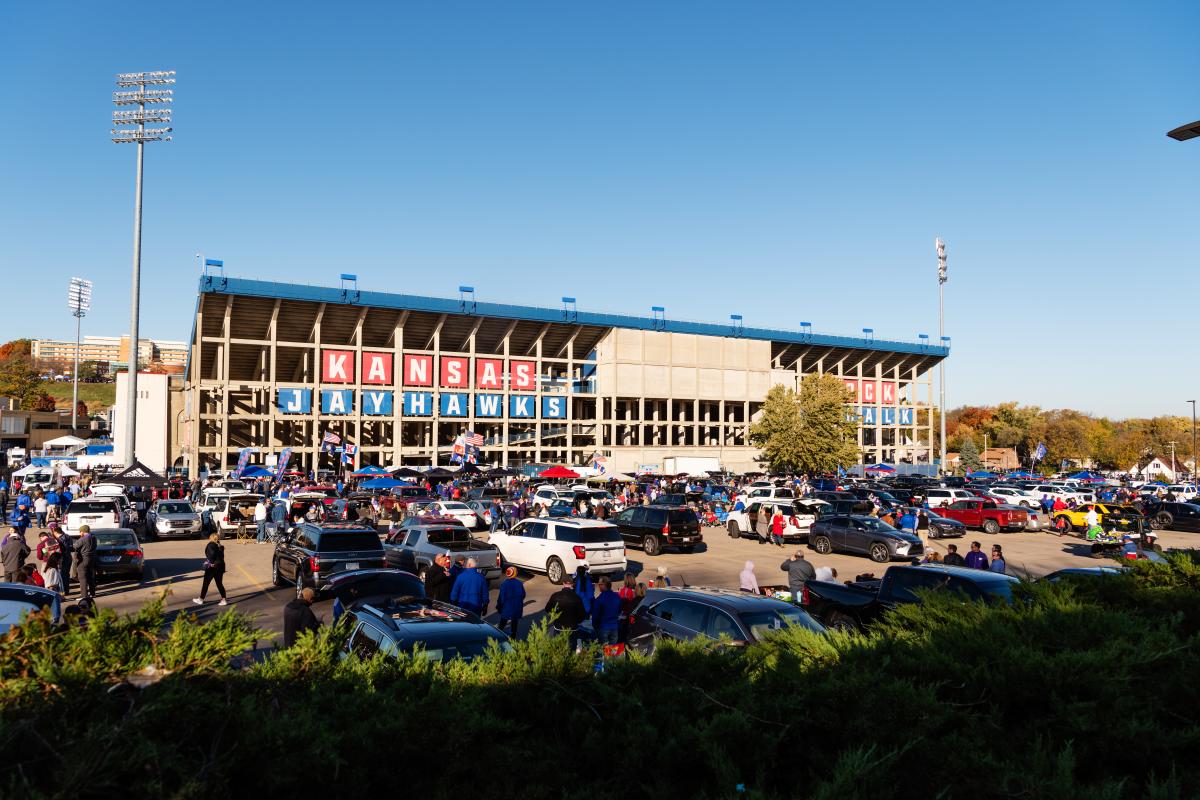 Tailgating is a must for the evening game. Kick-off is 6:00 PM. Use this handy Game Day Guide to prepare. #RockChalk (If you haven't made it over to the Spencer Museum for the Native Hosts panel, before the game is a great opportunity as the Spencer Museum is super close to the stadium.) 
Hopefully you'll be in the mood to celebrate after the game. Our nightlife is ready for it!
SWEET START SUNDAY
Guess what day it is? National French Toast Day! The buzz around town says these are some of the top French Toast dishes to try:
Sunday is the first day for Adornment Holiday Art Show and Sale. From 1-5 PM you can purchase one-of-a-kind pieces of art for a great cause. The event is a production of Van-Go, a local non-profit art-based social services agency that employs at-risk youth to make public works of art. Great art from great kids for a great cause - win, win, win!
The final holiday lighting of the weekend takes place today at the Lawrence Public Library. It's the Community Menorah Lighting at the Lawrence Public Library, and all are invited to attend.
Thanks for the spending the weekend with us! If you're looking for more ways to celebrate the holidays in Lawrence, look here>