It's about to be a jam-packed football weekend in Lawrence, Kansas! The Kansas Jayhawks take on South Dakota in the home opening football game Friday evening! Come check out the game then stay in Lawrence for a live music party in the streets, a once-a-year opportunity to view a field of sunflowers, and some well-deserved rest and relaxation. 
FRIDAY NIGHT UNDER THE LIGHTS
Kick-off is 7:00 PM. Use this handy Game Day Guide to prepare for the Jayhawk home opener.
If you're not quite ready to call it a night after the game, then you're in the right place. The fun doesn't stop when the sun goes down. Celebrate the return of football and hopefully, a Jayhawk victory with other fans at Johnny's Tavern, Set 'em Up Jack's, Wayne and Larry's, and a whole host of other local sports bars in town.
SATURDAY IN THE STREETS 
Rise and shine for a morning at the Downtown Lawrence Farmer's Market. The market is the longest-running producer-based market in the state of Kansas. All the vendors grow and produce their products within 50 miles of Lawrence. Not only can you purchase fresh produce and other goods to take home, but you can consume some pretty amazing fare on-site... like the ever-famous breakfast burritos or the creme brulee from the Torched Goodness food truck. There's always live entertainment and activities like scavenger hunts and raffle drawings to make the market a fun event for the whole family. 
Be among the first to see the Encountering John Brown traveling exhibit as it makes its debut at the Watkins Museum of History. Encountering John Brown explores the life and legacy of free state abolitionist John Brown through the eyes of those who knew him.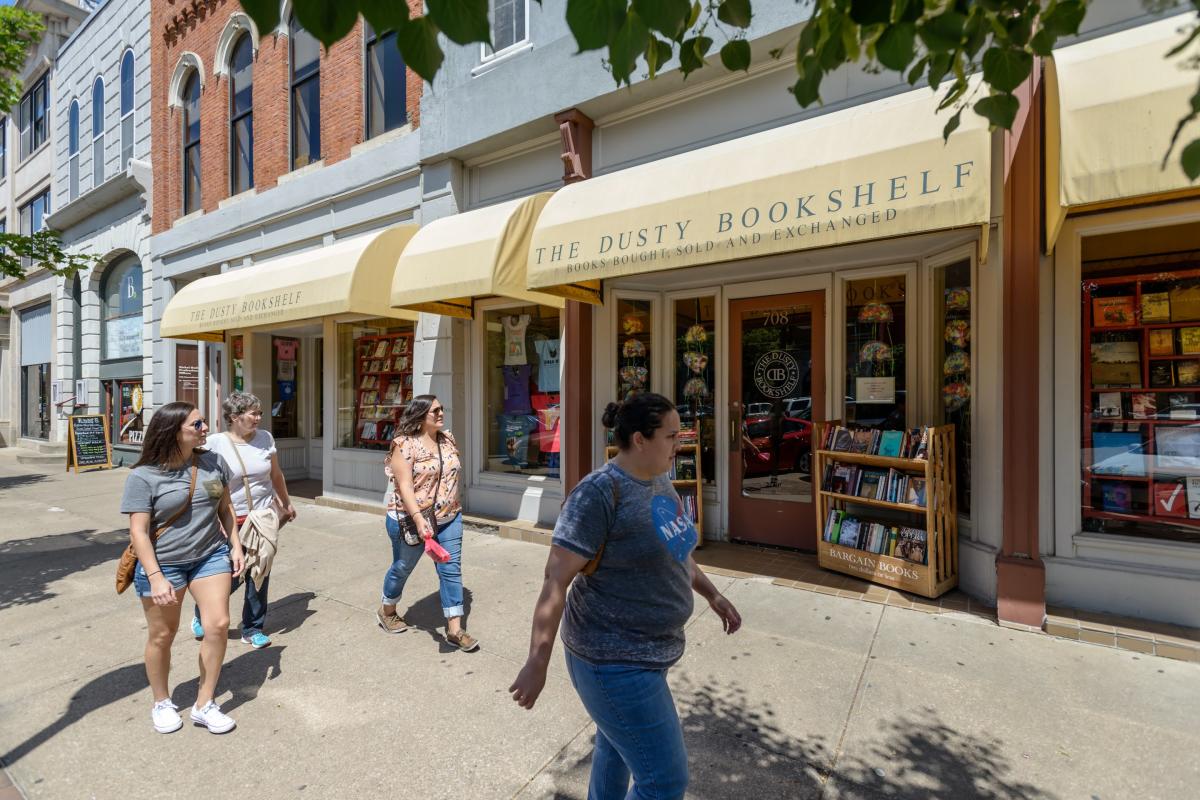 Stroll the streets and the shops of Downtown Lawrence. Here you will find unique boutiques with everything from trendy or vintage clothing, shoes, and accessories to specialty food, outdoor, music shops. Make sure to stop in at the Lawrence Visitors Center if you're looking for suggestions from local experts. The friendly staff is always happy to share their recommendations. 
Since Saturday is National Cheese Pizza Day, may I recommend a local pizzeria? There are all kinds of styles to choose from, many with a spacious patio to eat at. Check out Papa Keno's for east-coast style, Limestone for neopolitan, or The Big Mill for Detroit-style. That's not nearly all the pizza options, find more here.
The main event for Saturday is Live on Mass, a free concert in the 1000 block of Massachusetts Street presented by The Granada Theater. Kolby Cooper headlines the event, bringing his rockin' country style to the heart of Downtown. He and his bandmates bring a lot of energy to the stage, and his music is pretty clever and relatable. Check out his most recent video with a fun play on words:
SUN-NY SUNDAY
Go ahead and sleep-in a bit on Sunday and awake for a delicous brunch. Soak up the sun on the large patios of the restaurants that serve delicous brunch food and cocktails. You can't go wrong at The Roost, Merchants, J. Wilson's, 1900 Barker or any of these other local brunch spots. 
Feeling crafty? Sunfire Ceramics is a great place to get in touch with your creative side. Make a reservation to paint in the studio or simply drop in to shop between 10:00 AM and 6:00 PM. 
If you're the outdoorsy type, then you cannot miss Sunflower Outdoor and Bike Shop! The outdoor experts at the shop will help you find the gear you are looking for. And, if you're itching to get on a bike while you're in town, you can rent one there.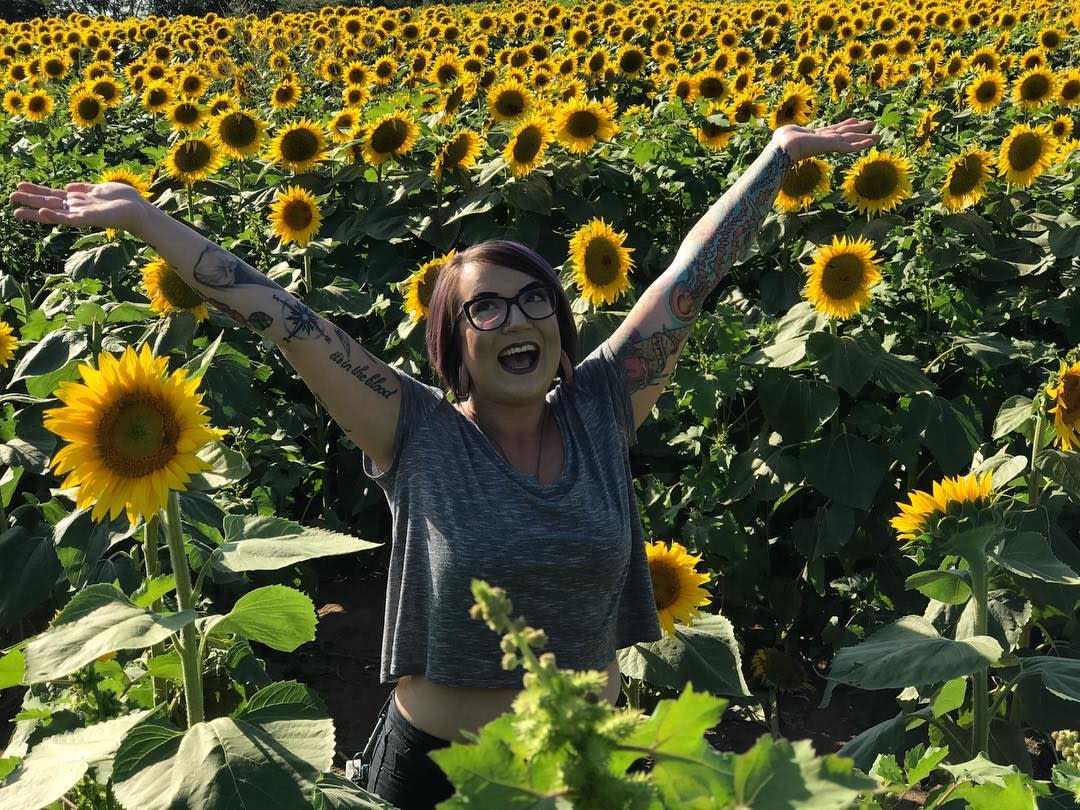 Tis the season for a blooming sunflower field, and you can experience 40-acres of giant bright blooming sunflowers at Grinter's Sunflower Farm in rural Lawrence. The Grinter's are gracious to share their land and crop with visitors, but please remember this is a working farm. Be respectful to the land and others, and always take back with you everything you bring. There is no fee to view, but donations are accepted. Be sure to check out the local goods and baked items at the Sunflower General shop at the farm.
Wind down with a colorful Kansas sunset. Top places to view include the dam at Clinton Lake and at The Nest on Ninth Terrace atop The Oread Hotel.
R&R MONDAY
Give it up for long holiday weekends! This Labor Day should be spent relaxing, and here's an idea for you to do just that!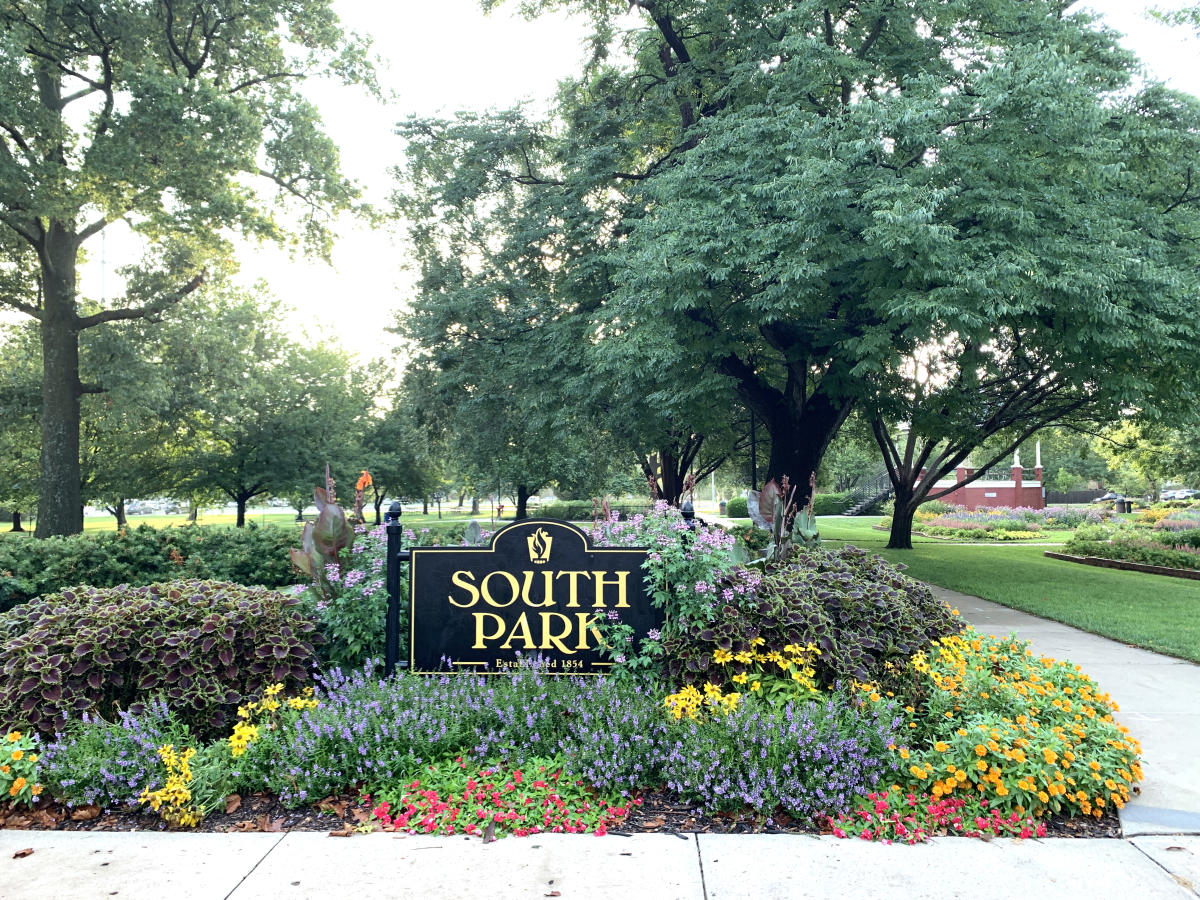 It just so happens to also be be National Read a Book Day. Don't have a book? You're in luck! Hit up our locally-owned and independent bookstores: Signs of Life, The Dusty Bookshelf, and The Raven Bookstore. You'll want to get to the bookstores earlier in the weekend as they will be closed due to Labor Day. Find a cozy place to read your new book in one of Lawrence's many parks. Read by the river at Burcham Park, on a shaded bench in South Park or from the waterfront gazebo at Lawrence Rotary Arboretum. Order take out or delivery to make your day complete with a picnic in the park. 
After an exciting, eventful yet relaxing weekend in Lawrence you will go home refreshed and ready to resume the routine. Check back soon for a guide to the next football weekend when the Jayhawks host the Baylor Bears on September 18.