OmTree at Sunflower Expands Yoga and Pilates Offerings in Lawrence
Whether you're an avid yogi or looking for a new way to stay active and centered, OmTree at Sunflower Outdoor & Bike Shop's new wellness studio has classes that focus on building strength, increasing flexibility, and improving balance while cultivating a more stable and resilient nervous system. The Sunflower Wellness Studio is home to classes hosted by OmTree Shala's trained and experienced teachers and offers drop-in classes as well as monthly class passes, making it easy for locals and visitors alike to try yoga, Pilates, or myofascial release. The experienced and supportive instructors are passionate about sharing the benefits of yoga.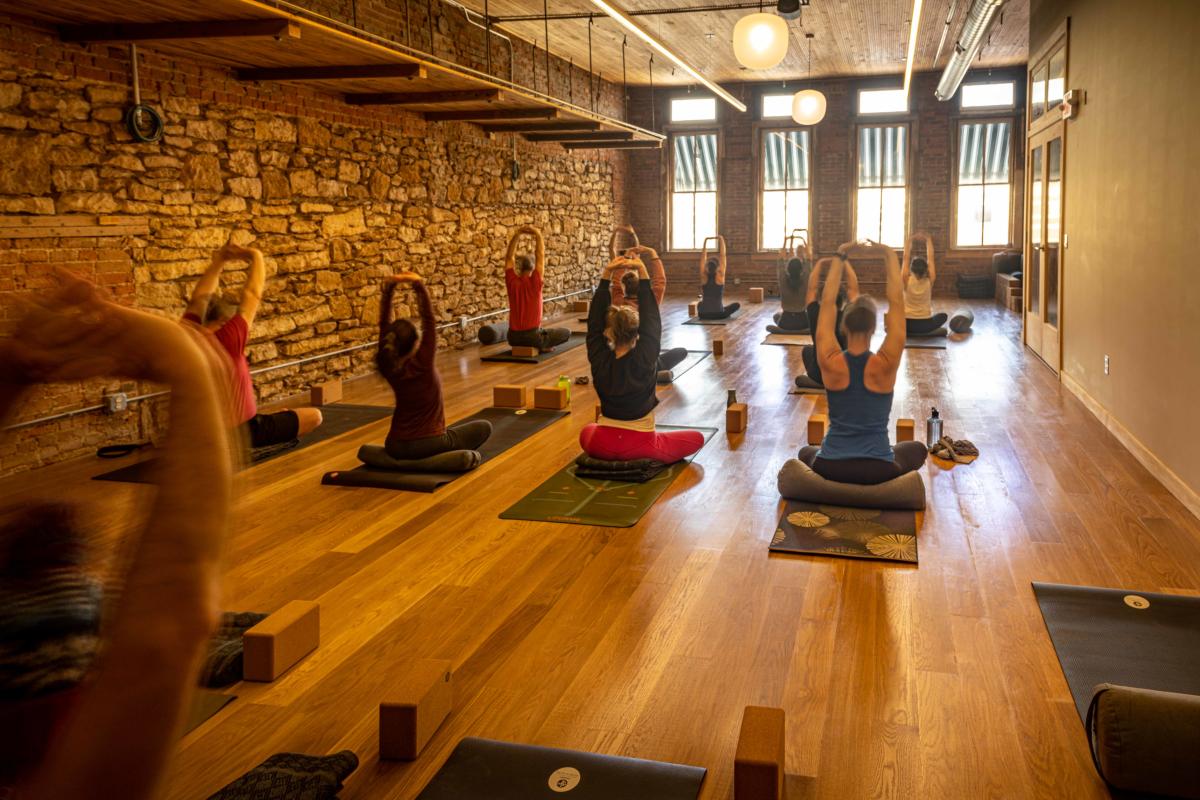 Whether you're looking to add flexibility and strength to an existing sport or activity or simply want to pick up a regular yoga practice, the studio offers classes geared toward all levels, from beginner to advanced. The OmTree at Sunflower Studio offers classes almost daily in the morning, afternoon, and evening, ranging from restful and restorative Yin Yoga to intense and upbeat Yoga Sculpt.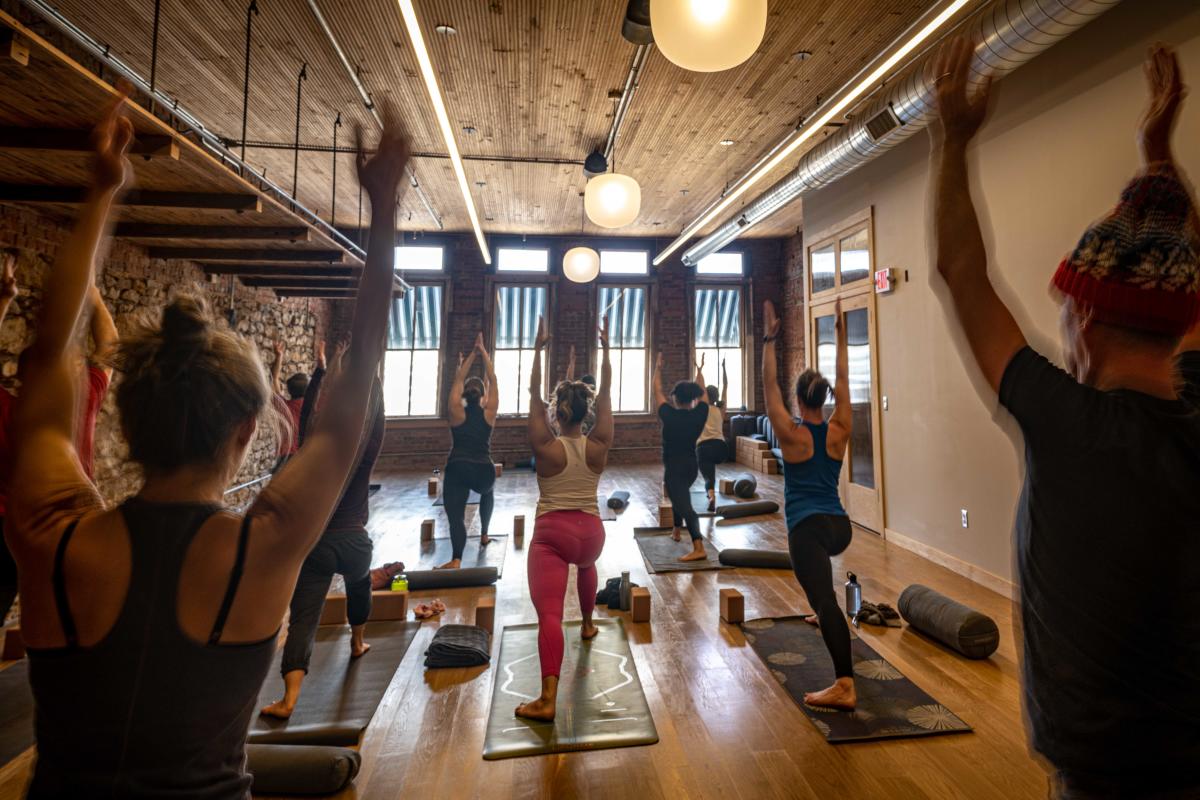 If you don't have your own mat yet, we have our favorite mats available for you to borrow at the studio. Sunflower carries both prAna and Manduka yoga mats for those who wish to own their own mat. Sunflower also carries prAna's high-quality line of yoga clothes to support your practice.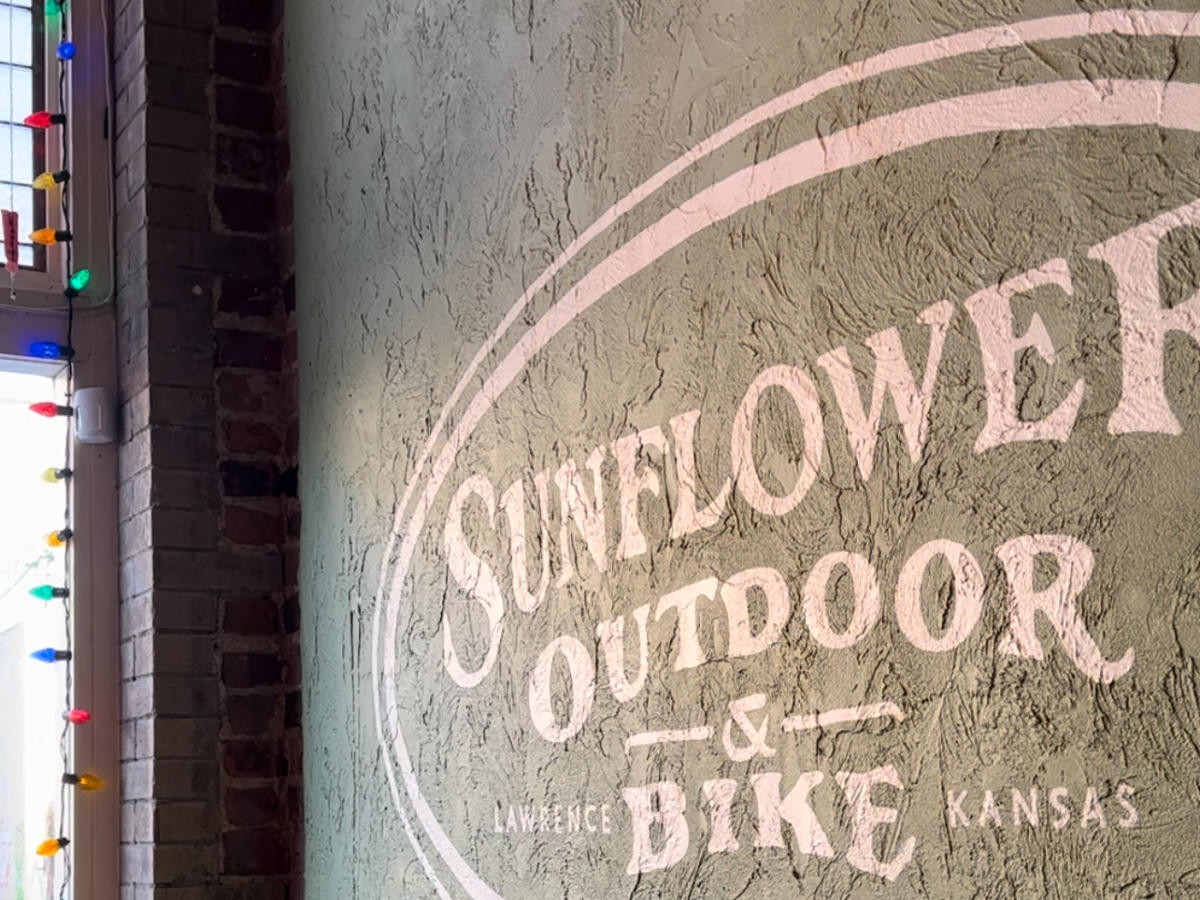 The space is newly renovated and housed within the historic Sunflower building. As described by Tom Harper in The Lawrence Times: "The yoga space is located on the second floor on the south side. It is an expansive space with a tall ceiling and floor space that stretches about 30 feet with three monumental, original, floor-to-ceiling windows facing Massachusetts Street. New, wide plank oak flooring and adjustable lighting have been installed. There will be space for up to 35 people to practice."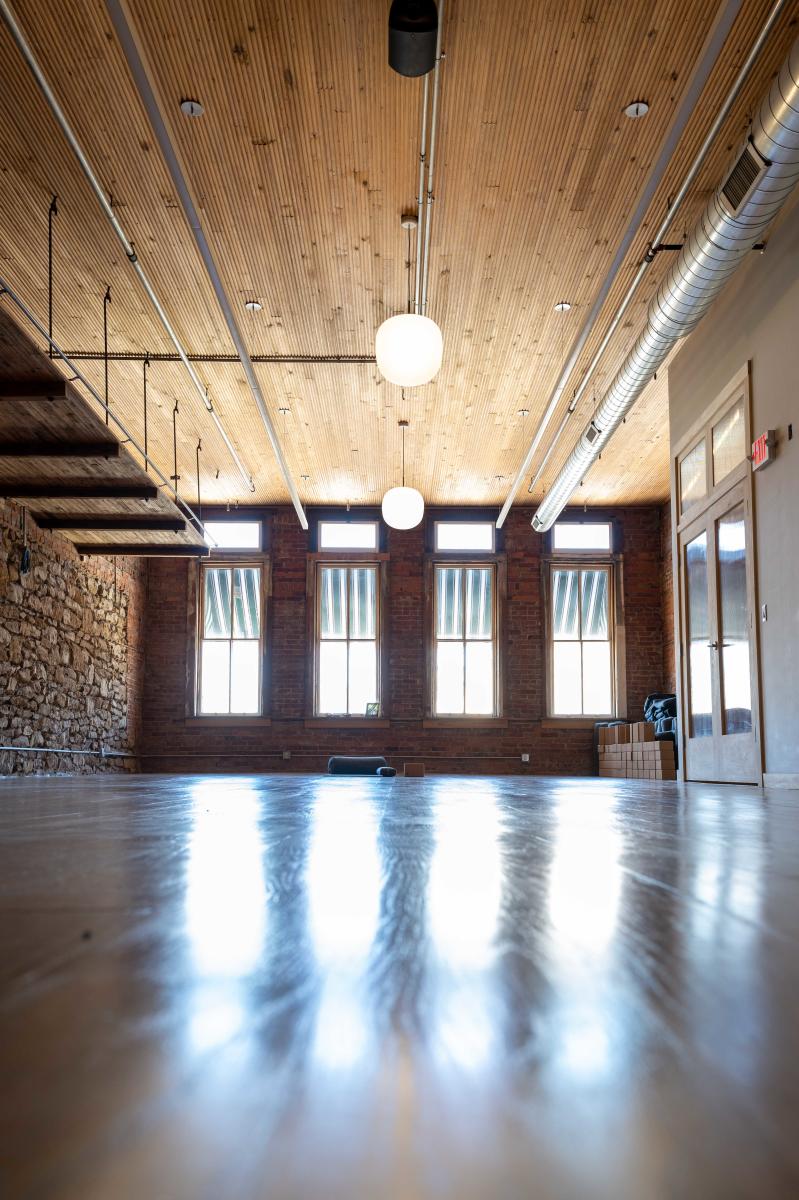 To view a full list of OmTree at Sunflower classes, click here. There are several free 2-hour parking lots near the building, and there are entrances into Sunflower from Massachusetts Street and Eighth Street. For information about where to park and how to navigate to the studio on Sunflower's second level, check out the wellness page here.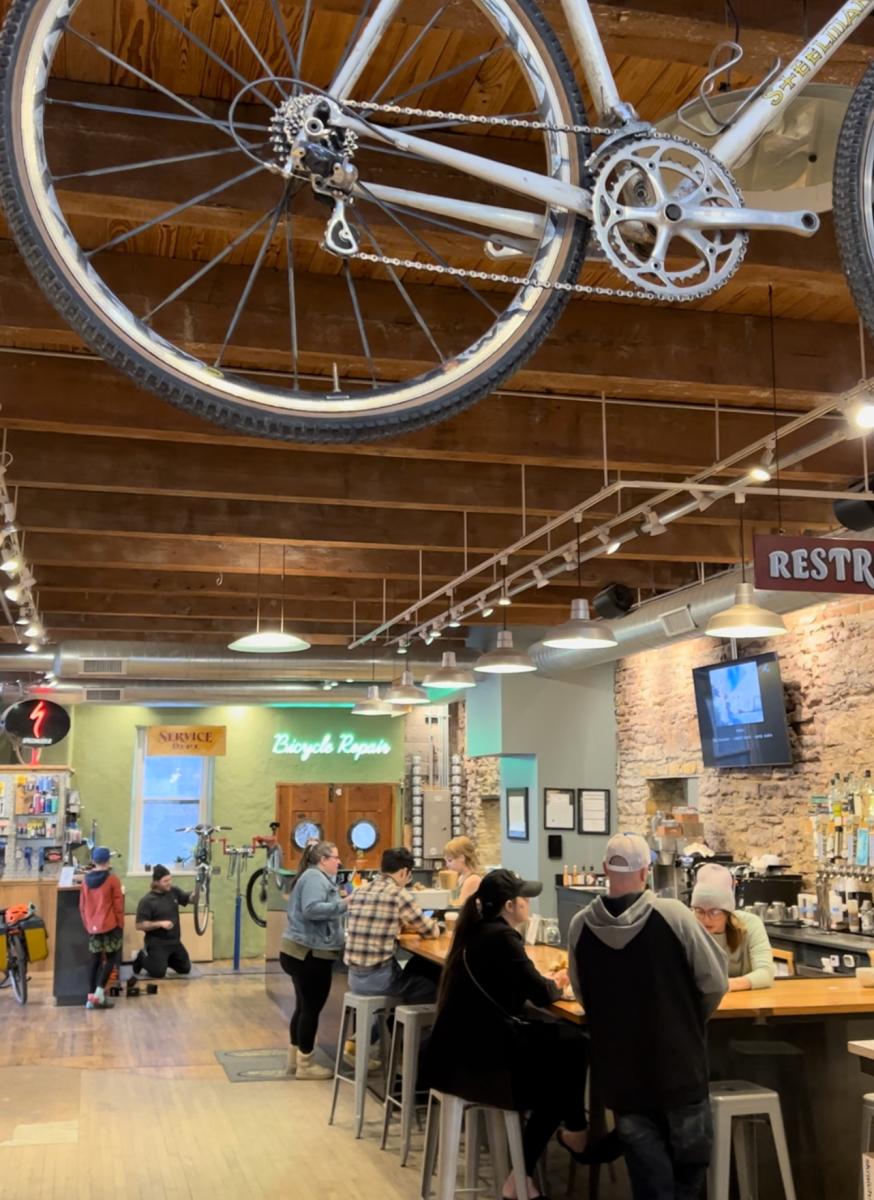 After your class, be sure to stop by the Sunflower Cafe & Pub to treat yourself to a refreshing recovery shake or a refueling lunch. There are vegan and vegetarian options, including smoothies and fresh and hearty salads alongside burgers and turkey sandwiches. The bar also has a curated cocktail and wine list and dozens of available beers, including pours from local breweries. Explore the menu and check the cafe's hours here.