Some people have a knack for being in the right place at the right time. Others, such as Eleanor Coffin Henley, direct their generous spirit and God-given talent toward inevitable involvement in efforts to improve their community.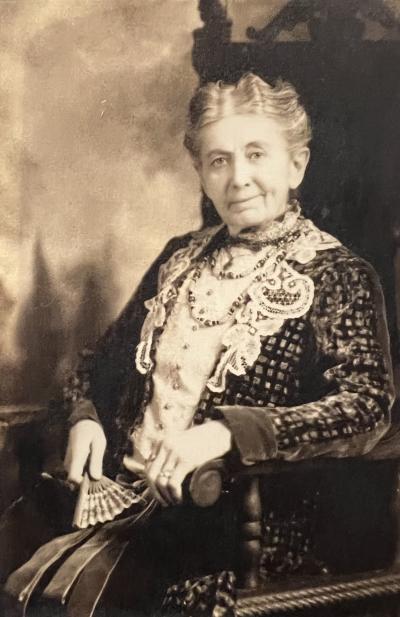 Eleanor came to Lawrence in 1878 with her husband, Albert. They were entrepreneurs from the get-go, drawn to this often-dusty town of 8,000 souls by the opportunity for business provided by the rapid conversion of the prairie lands of Kansas to farms and ranches. Lawrence had what it took--water power, provided by the water wheels of the dam owned by J.D. Bowersock. There was a vast prairie next door, rapidly being crisscrossed by railroads. Albert was a mechanical whiz, designing and building the machines that could twist strands of wire into that new-fangled barbed wire. With the power of the river, their loyal employees, and those well-designed machines, they made barbed wire fencing by the mile through their Consolidated Barbed Wire Company. They sold more of this amazing new product than anyone else in the country.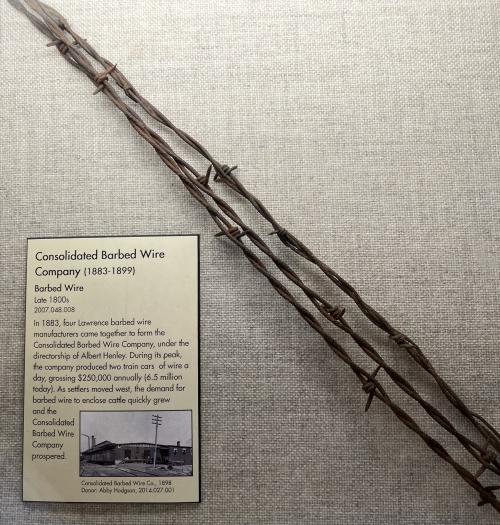 The Henleys grew their business while maintaining good wages for their 150 employees, even with ever-rising costs for raw materials. The wire mill was seen as a place where a head of household could have a career that would provide for their family.
Eleanor was strongly influenced by her faith and Quaker upbringing which emphasized seeing the light of God within each individual and, by the way she lived, seeking to bring about peace and justice. She once said, "The greatest pleasure I have had in my life has been doing things for women with stubborn husbands who would not let them have anything." That spirit of philanthropy extended to giving KU students rides up Mt. Oread in her electric car and donating funds for the first LMH operating room. The latter was part of a community response led by Elizabeth Watkins to build a public hospital that would serve all people. It started after an injured Black man died while waiting all night for care as the one available charity bed in the private hospital was occupied.
Eleanor Henley was the driving force to beautify our riverfront by cleaning up the city's blighted jail site at 6th and Mass as well as creating Robinson Park. This is where the Shunganunga Boulder is displayed today, pending its restoration to the control of the Kanza people.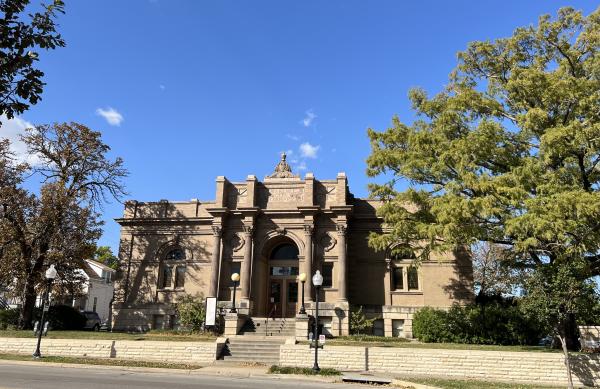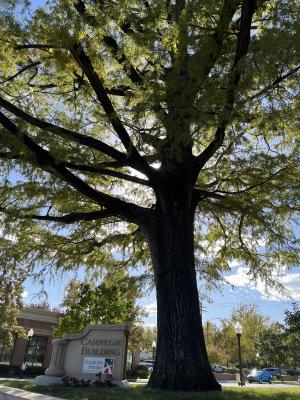 Eleanor had talents in the realm of architecture, as well, and readily shared them. She was appointed to the first board of the Lawrence Public Library, housed in the Carnegie Building, and served for more than thirty years, leading the charge for a Children's Room and then designing it to be filled with natural light. The bald cypress and horse chestnut trees that continue to grace the front of the Carnegie Building at 9th and Vermont were her idea and she personally trimmed the lower branches of the cypress as it grew.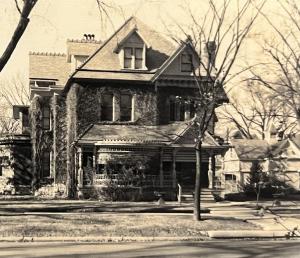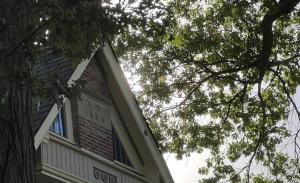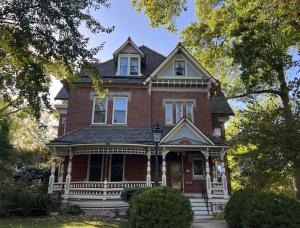 Eleanor Henley designed her family's home at 713 Louisiana and oversaw its construction in 1884. The Queen Anne-style home occupies a double lot and includes an imaginative open concept on the first floor to facilitate entertaining. Eleanor sought to pass along her love of art, music, and travel by opening her home to many people in the community who wanted to hear of her discoveries. She was at ease with new ideas and her Milburn Light Electric roadster, the first one in Lawrence, is at the Watkins Museum.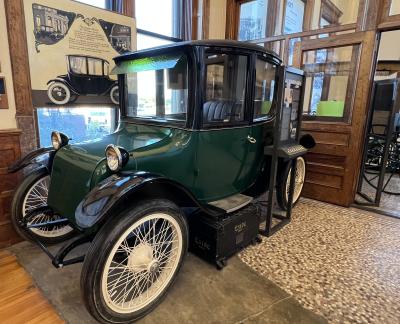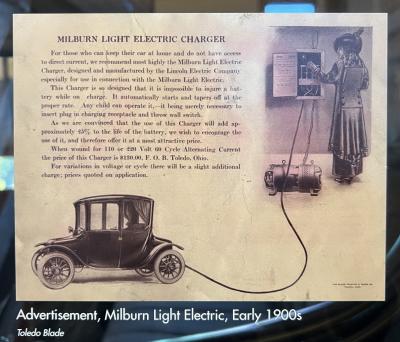 Even in her seventies, Eleanor continued her generous ways, donating a home near the KU campus to the YWCA to use for university women needing housing and a place to gather. In 1945, just before her death, the YWCA made Henley House the first integrated housing at KU.  The decision to provide equity in housing for all women at KU was a fitting capstone to the inspiring life of this early Lawrence activist and philanthropist who tirelessly worked to better her community by embracing new ideas and seeking peace and justice for others.
The Watkins Museum hosts exhibits and programs exploring the cultural heritage of Douglas County... Read More