I love humans. As we enter the darkest time of the year, our natural inclination is to spread as much light and cheer as possible. A time which can easily dampen spirits becomes a celebration of family, friends, and adorning the ordinary. It's a time for good food and good company and for taking the time to express our gratitude for our loved ones with gifts that will surely put smiles on their faces. Whatever you celebrate this time of year, the traditions and gatherings we hold dear are a comfort to us, even with the dark nights and growing chill in the air. Lawrence, Kansas, has a few traditions of its own. Friday, November 24th, is the official kickstart to the holiday season in Lawrence, and what follows is several weeks packed with festive fun and merriment that you don't want to miss. I'm guessing if you're reading this, you probably want me to elaborate, so let's get into it.
Lights, Santa, and the Fire Department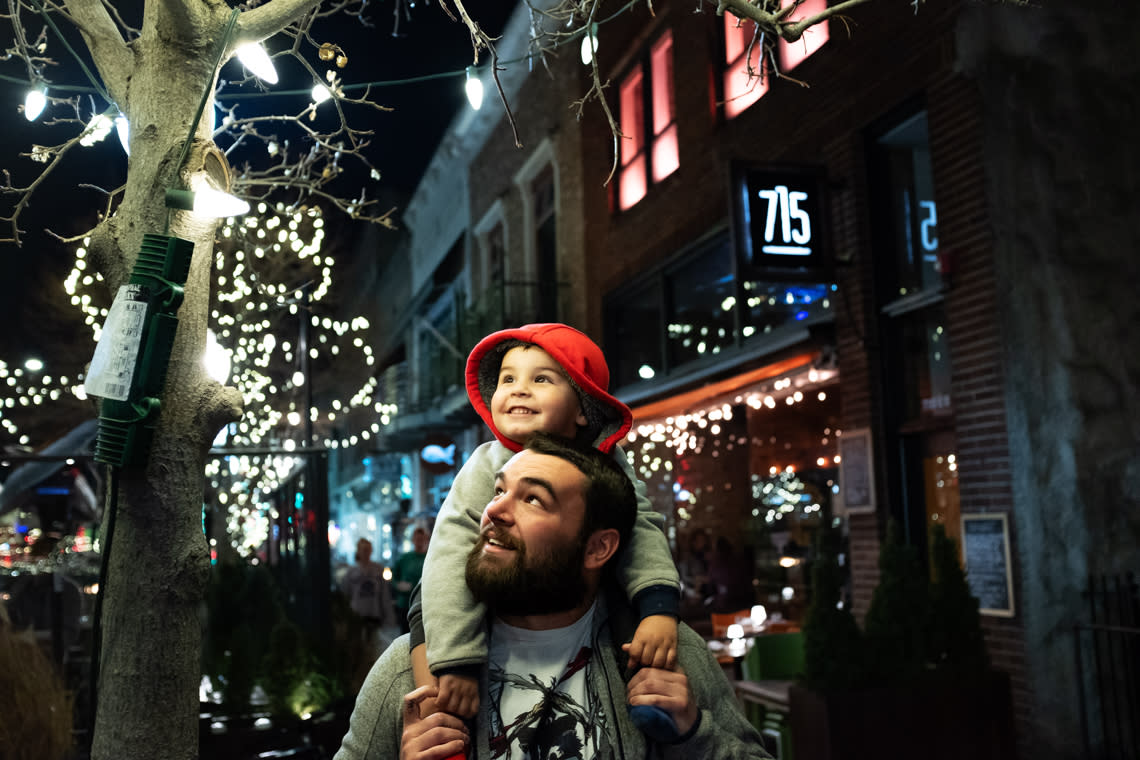 Our city parks workers have been working tirelessly the last few weeks to adorn every tree along the length of Downtown's Mass Street with twinkling lights arranged in delicate spirals around the branches. On Friday, the lights come on all at once at the Downtown Lawrence Holiday Lighting Ceremony and Santa Rescue. It's a time-honored Lawrence tradition, which I believe is celebrating its 50th anniversary this year. Head downtown to the intersection of 9th and Massachusetts Streets for the big event. The ceremony starts at 6 PM, but there are many moving parts to keep this event running smoothly and safely, so consider coming prepared with snacks or distractions for your little ones in case it takes a few minutes for the fun to start. KLWN will be broadcasting holiday music leading up to the event, and there will be a mailbox for kids to put their letters to Santa in. Pro tip: if you want a response to said letter, include a return address!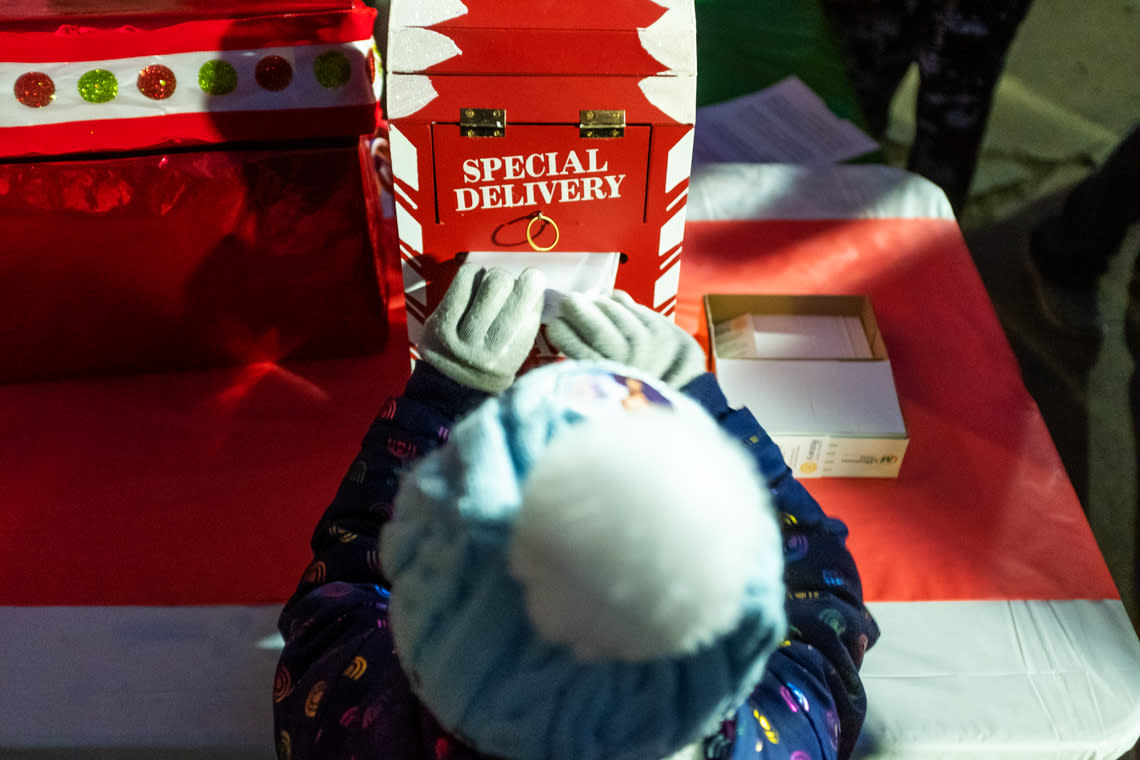 The lights come on all at once following the traditional countdown, and then, in a twinkling, you'll see on the roof...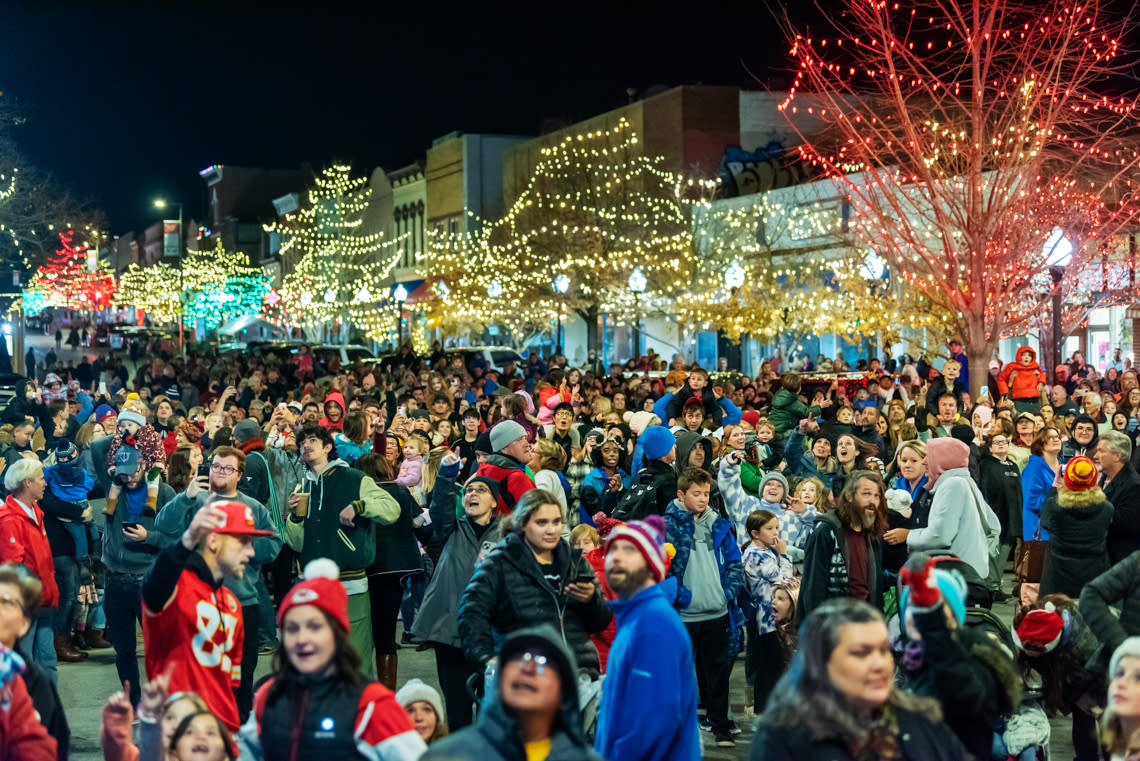 Santa Claus. Father Christmas. The man himself. Every year, Santa inexplicably gets "trapped" on the roof of Weaver's Department store. When I was a kid (yes, I've been going to this for a long time), I was told that he accidentally crashed his sleigh there because the 3-story building was so tall, and he didn't see it until it was too late. I am unsure whether this "explanation" still flies in 2023, but feel free to use it if you've got a kiddo who likes to ask a lot of questions. Not to worry, though -  Lawrence Douglas County Fire & Medical will be there with a ladder fire truck to heroically rescue Santa from the rooftop.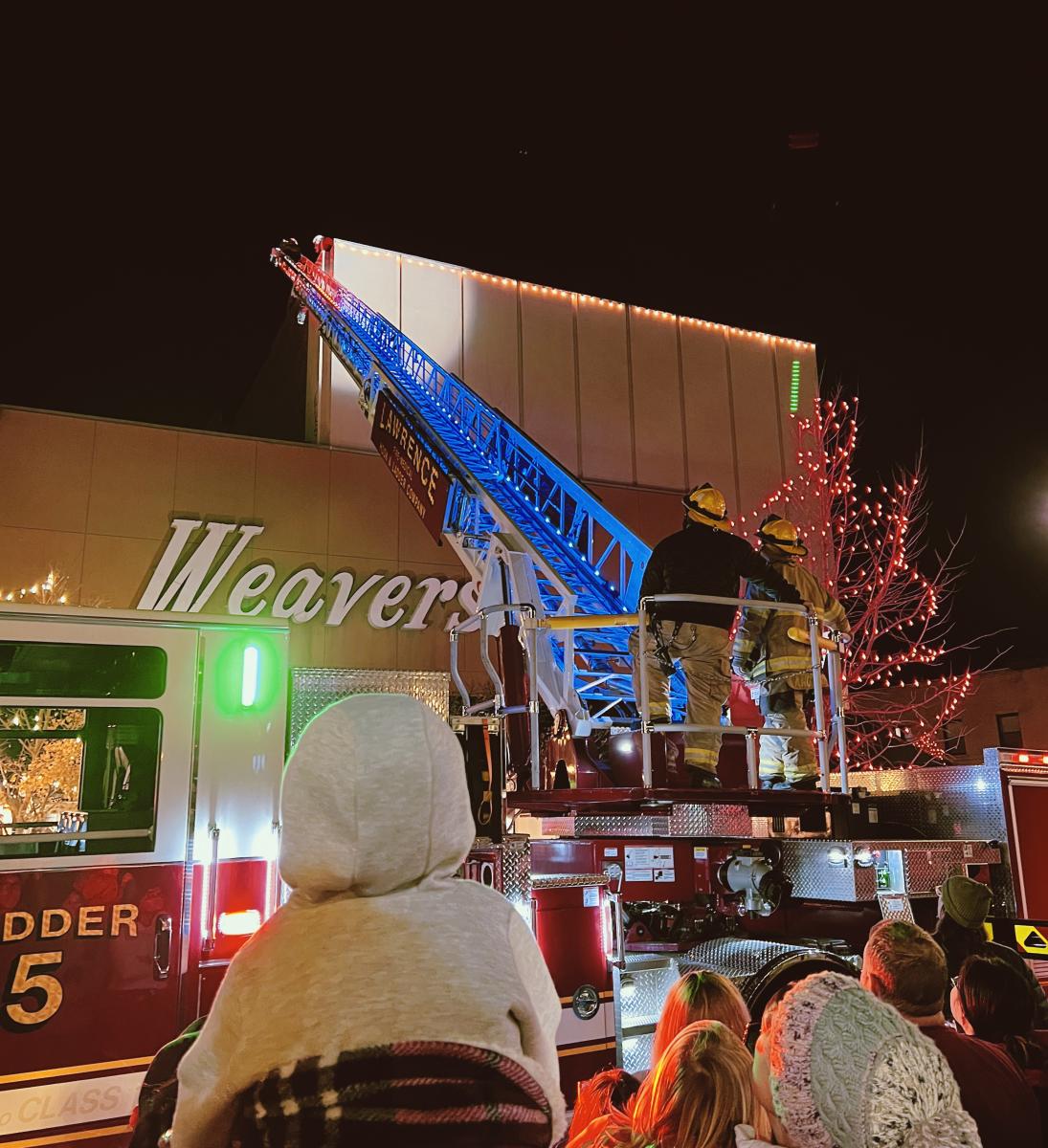 Warning: my niece and nephew attended their first Santa rescue last year, and they've been obsessed with firetrucks ever since. Santa usually doesn't linger at this particular event because he's so busy preparing for Christmas, so make plans to visit him for the lap sitting and gift requesting and whatnot on a different occasion. Your kids will probably ask him for a firetruck when that time comes.
Luckily, Santa's got a backup method of transportation.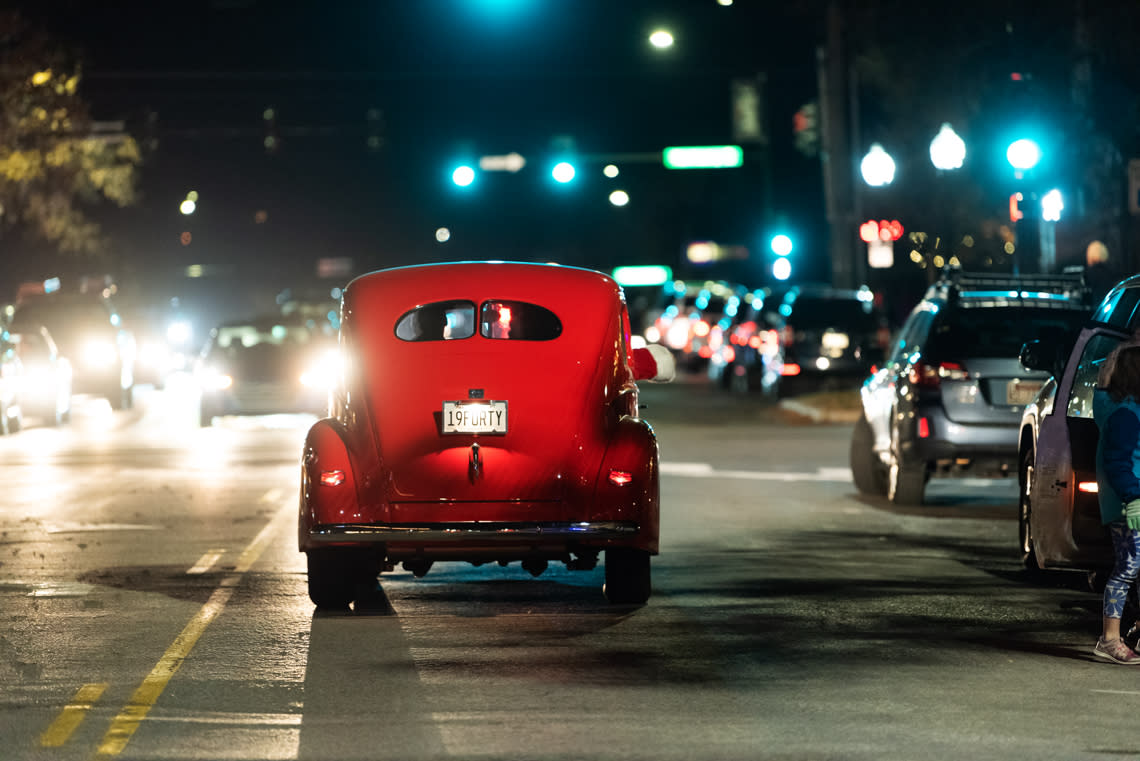 While Santa flees the scene pretty quickly, you don't have to. After all, you wouldn't want to miss all the other amazing stuff going on in Lawrence that weekend. Here are some ideas:
Sign Up for the Winter Wonder Pass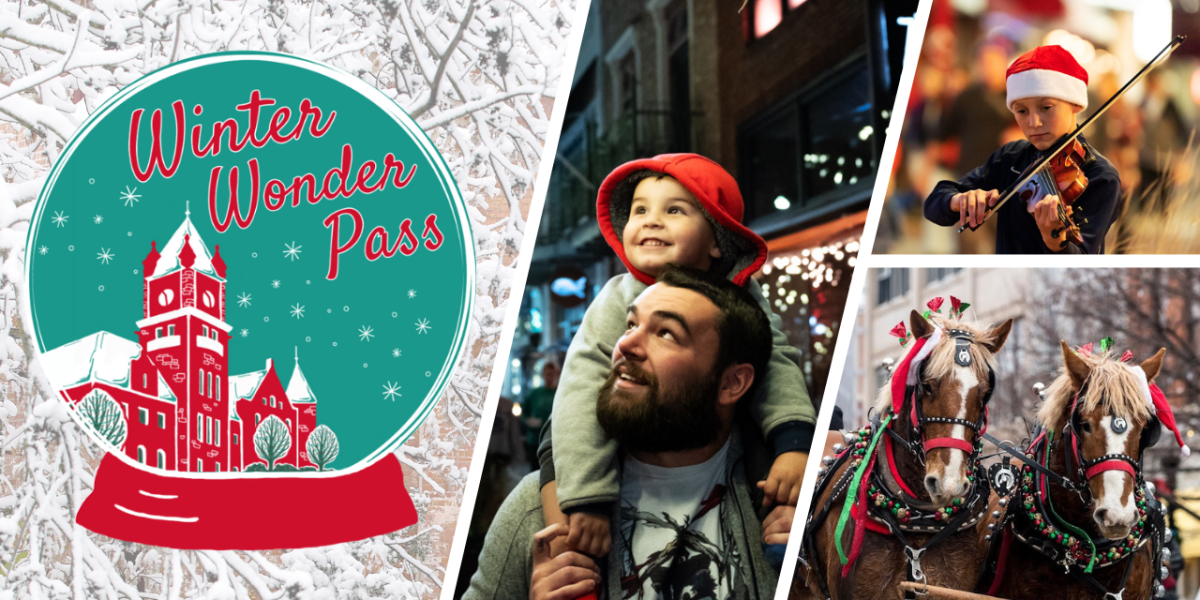 We are so excited about our new holiday-themed passport, the Winter Wonder Pass. It's a FREE gamified guide to exploring everything festive that Lawrence has to offer. You sign up for free, add your pass as a widget (not an app) to your home screen, and start visiting and "checking in" at participating locations and attending holiday events. You'll unlock exclusive discounts and deals while you do, making shopping a bit easier and more fun. The best part is that every time you check-in, you earn points to exchange for unique holiday-themed prizes. It's festive fun for the whole family! Get your pass today.
Do Some Holiday Shopping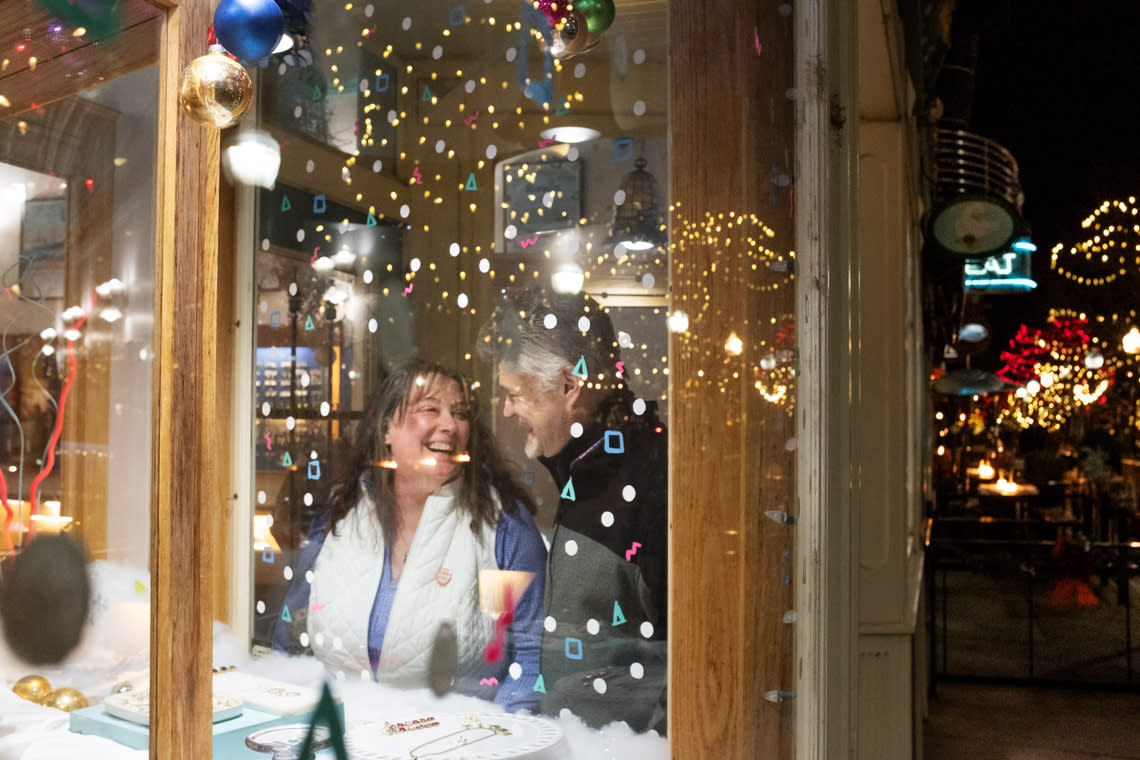 This is a great weekend to knock out most of your holiday shopping early, especially because the stress of getting it done on time hasn't hit yet. When you're not feeling frazzled, you can take the time to really enjoy it, to browse at your leisure, to stop when you see something that catches your eye and reminds you of someone you care about.
If you've ever felt frustrated with the escalating consumerist nature of the season but do, in fact, still like to consume (like I do!), I highly recommend shopping small this year. Trust me when I say that Lawrence is a dynamite holiday shopping location. I've seen a bunch of our locally-owned businesses posting about the awesome deals they'll have available for Black Friday and Small Business Saturday. Most retail stores also decorate for the holidays with cute displays, which makes for a fun outing, whether alone or shopping with friends and family. And our local businesses definitely have something for everyone. P.S. Don't forget to check in at participating locations with your Winter Wonder Pass. It's free fun.
Click through the slides below for some ideas about where to shop, then keep reading to learn about other events happening soon!
Holiday Events
There are some seriously great events happening on Friday and through the weekend. I'll highlight a few I'm excited about, but be sure to check out our full holiday calendar I've linked at the end!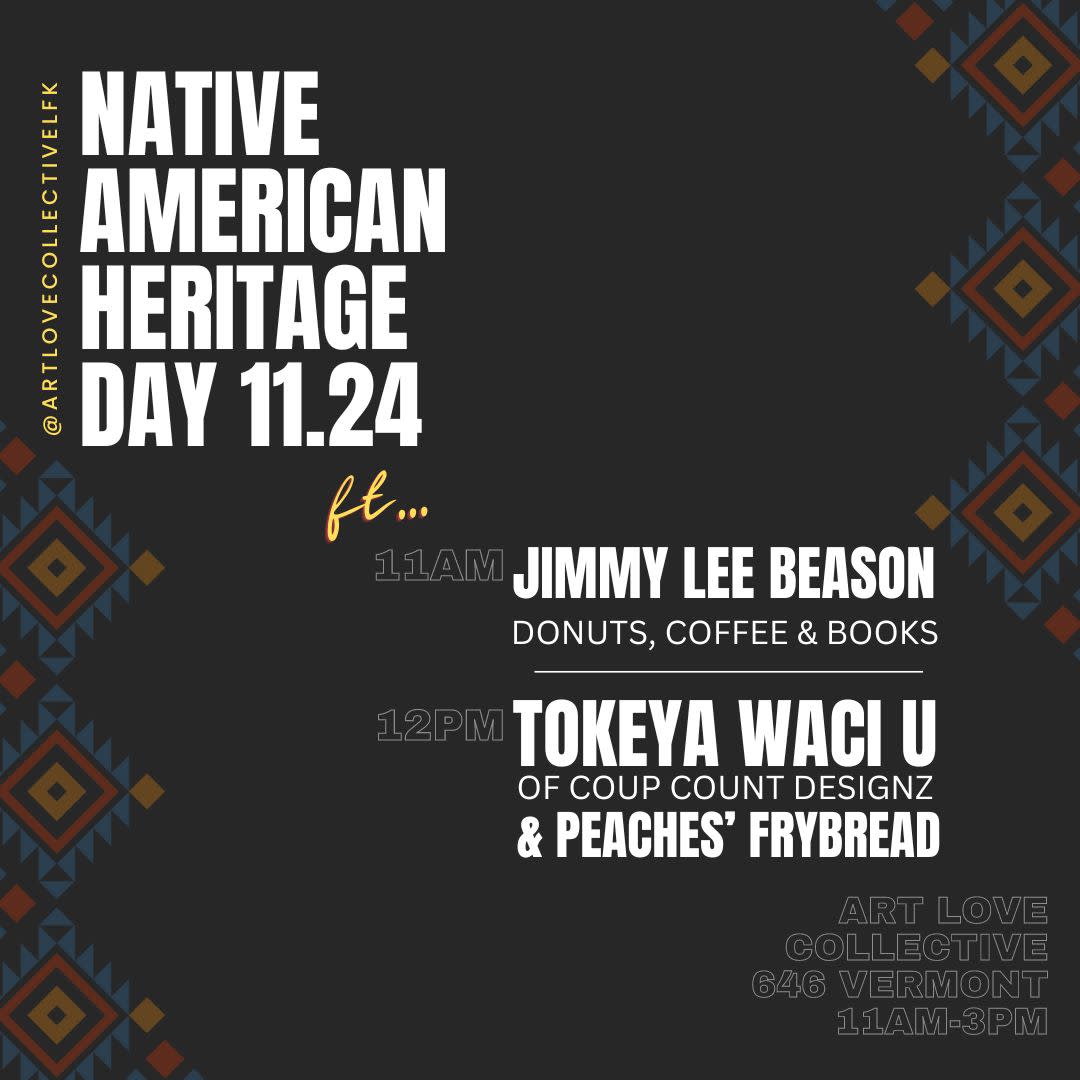 Be sure to stop by Art Love Collective on Friday for their celebration of Native American Heritage Day! If you're not already convinced, there will be frybread. Yum.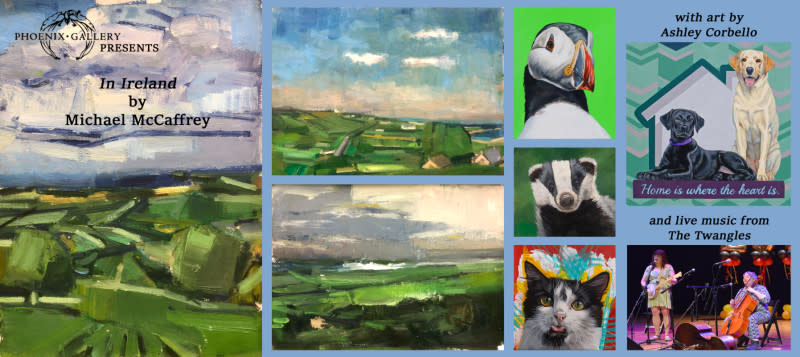 Don't forget that Friday is our second-to-last Final Fridays Art Walk of the year! We highly recommend stopping by the Phoenix Gallery to see their Final Fridays show: In Ireland by Michael McCaffrey. There will be live music, and the Phoenix Gallery is a great shopping destination, too.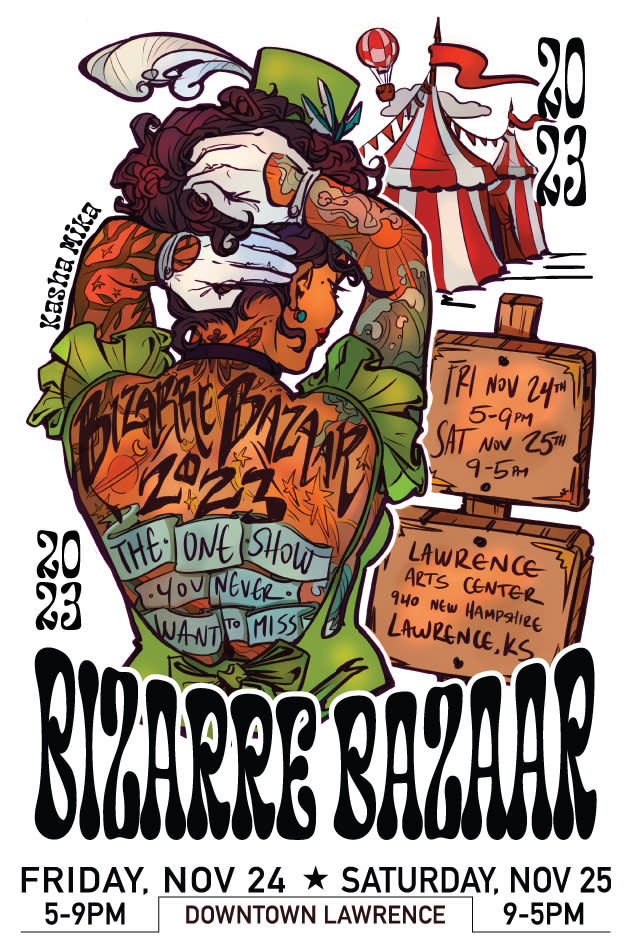 This weekend is the return of the Bizarre Bazaar, a super fun and eclectic arts & craft market held at the Lawrence Arts Center on Friday & Saturday. You never know what you'll get at this market, but I can guarantee it will be good.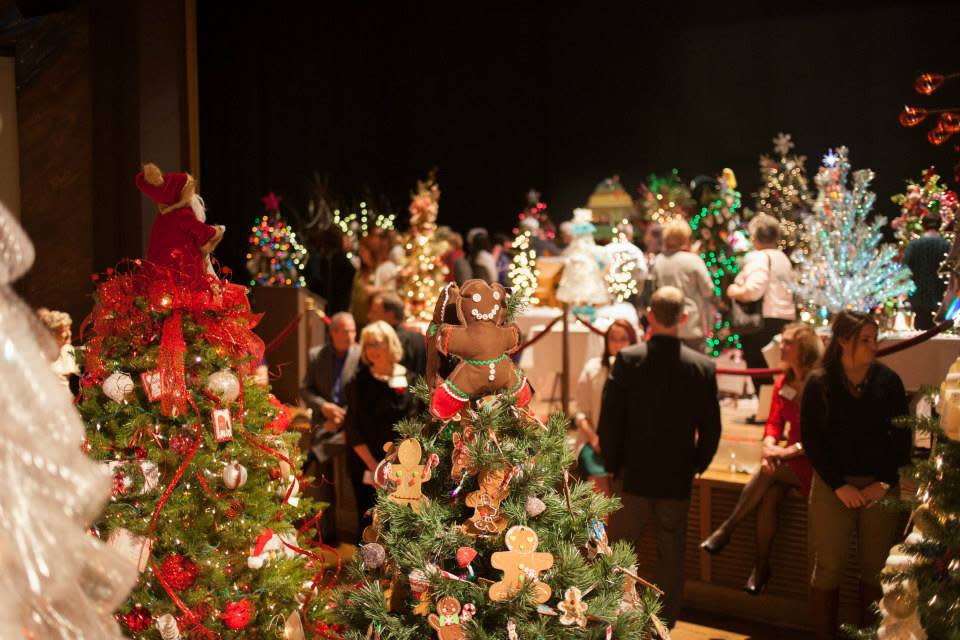 It's Festival of Trees time! Every year during the holiday season, the O'Connell Children's Shelter has its primary fundraising event. Dozens of trees and wreaths are donated from different organizations around the city, and each tree has its own whimsical theme. The trees will be on display at Maceli's Banquet Hall from Friday, 11/24 until Saturday, 12/2. Suggested donation to see the trees is $5 per person above the age of 6. At the end of the week, an auction party is held, and the trees are auctioned off. All the money this event raises goes to benefit the children, youth, and families served by the Children's Shelter. When you go, be sure to keep an eye out for the eXplore Lawrence tree!
I've been talking (typing?) your ears off, but if you're looking for even more festive fun, check out what else is on our holiday events calendar below. Wishing you a magical start to the holidays!