Lucy Hobbs Taylor learned that when you're the first, your effort has to be so much greater.  You have to be greater than the prevailing societal certitude that you can't or shouldn't.  You have to be greater because there aren't any maps.  You must make the path and then walk it. 
Lucy Hobbs Taylor knew a thing or two about the challenges facing female trailblazers of the mid-nineteenth century.  She was the first woman in the world to be awarded a doctorate of dental medicine.  Later in life, Hobbs Taylor was also active in political efforts for women's suffrage and hosted rallies with Susan B. Anthony in Lawrence.
Again and again, Lucy Hobbs Taylor didn't take no for an answer.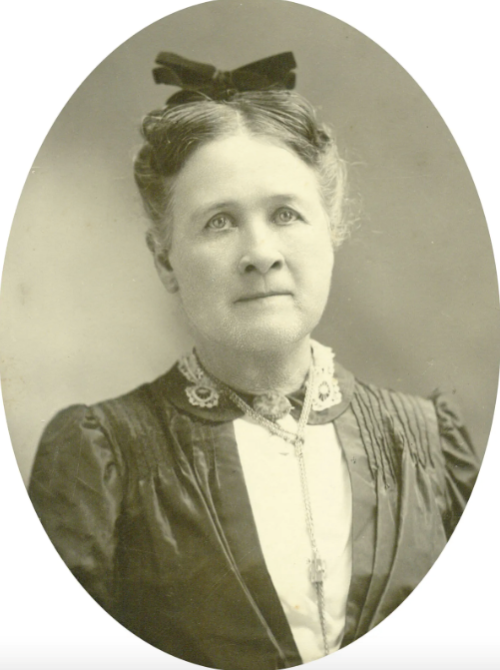 Lucy Hobbs was born in 1833 in upstate New York.  Her mother died when Lucy was ten.  Lucy's father remarried two years later, to Lucy's aunt.  Two years later, Lucy's stepmother also died, and Lucy was sent to a boarding school at age fourteen.
Lucy finished training to become a teacher at age sixteen and left New York for her first job in Brooklyn, Michigan, where she rented a room from a physician's family.  Lucy's obvious aptitude for science impressed her physician-landlord, who tutored his young tenant in medicine.
After ten years as a teacher, Lucy yearned for something greater.  With the encouragement of her physician-tutor, she moved to Cincinnati and applied for admission to the Eclectic Medical Institute.  Lucy's application was denied because she was a woman.
Hobbs then turned to the field of dentistry, securing a year's apprenticeship with a local dentist.  After that, she applied to the Ohio College of Dental Surgery.  Again she was denied admission because of her gender.   Hobbs boldly took her skills to the field without formal training; she opened a practice in the wilds of northeast Iowa.  Within three years her excellent skills had become so well known that she was asked to lecture the Iowa State Dental Society about her techniques.
Her presentation made such an impression that the Iowa dentists petitioned the American Dental Association for Hobbs to be asked to address the national convention and that the Ohio College of Dental Surgery should be compelled to admit her as a student.  Hobbs enrolled as a senior in 1865, having been given academic credit for her experience. She graduated at the top of her class.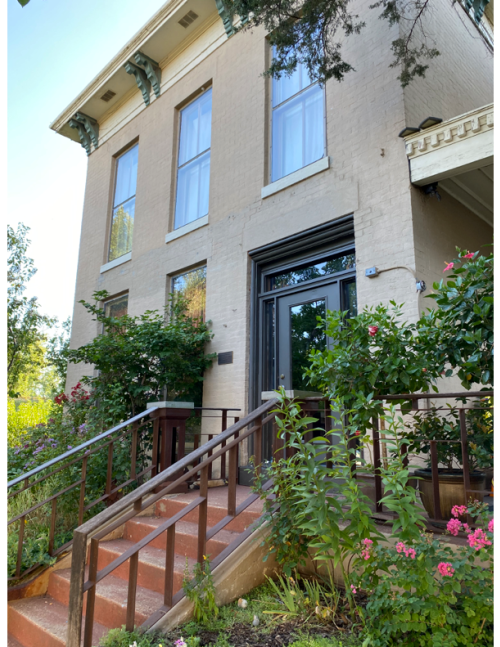 Hobbs then opened a dental practice in Chicago and, at an Odd Fellows meeting, met the man who would become her husband.  She taught him dentistry, and in 1868 they moved to Lawrence and opened their joint practice.  They built a home and office at 809 Vermont.  In 1882 they built a home at 701 Ohio.   
 A testament to her national reputation is that the American Association of Women Dentists' top honor is named the Lucy Hobbs Taylor Award.