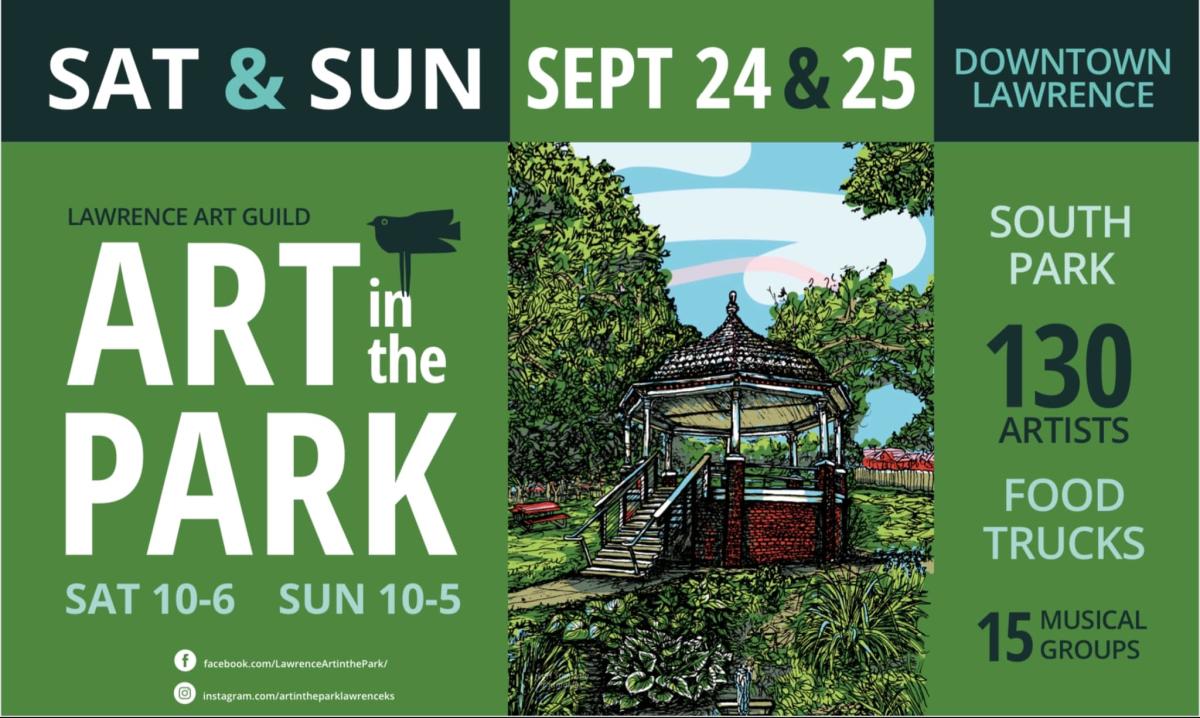 1. Listen to one of our 15 live bands play at the gazebo in the center of South Park from 10 am - 6 pm on Saturday, and from 10 am - 5 pm on Sunday. Bring a blanket or a chair and enjoy the fresh air while listening to some of our favorite musicians.
2. Enjoy paintings that range from abstract to illustrative, with a wide range of subjects and mediums: from portraits to landscapes in watercolor, oil, and acrylic.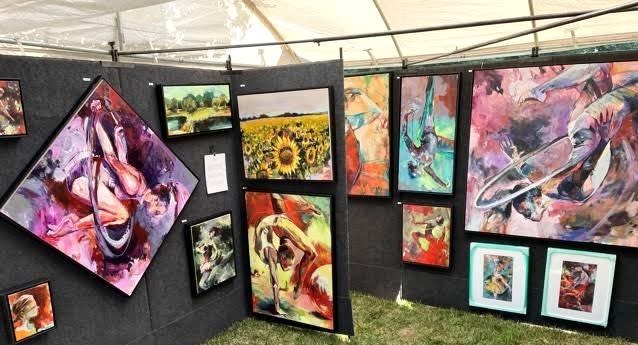 3. If you come with children, check out the art-centered activities for kids. There will be a face painter, a balloon artist, and booths where kids can create their own art, as well as a pop-up mobile playground.
4. Treat yourself to a smoked pork sandwich, a cannoli, or a fresh lemonade from one of our 10 food vendors, or pick up a craft beer from Lawrence's own Free State Brewery.
5. Have a conversation with one of our 130 artists. Our artists love to talk with you about their inspiration or techniques.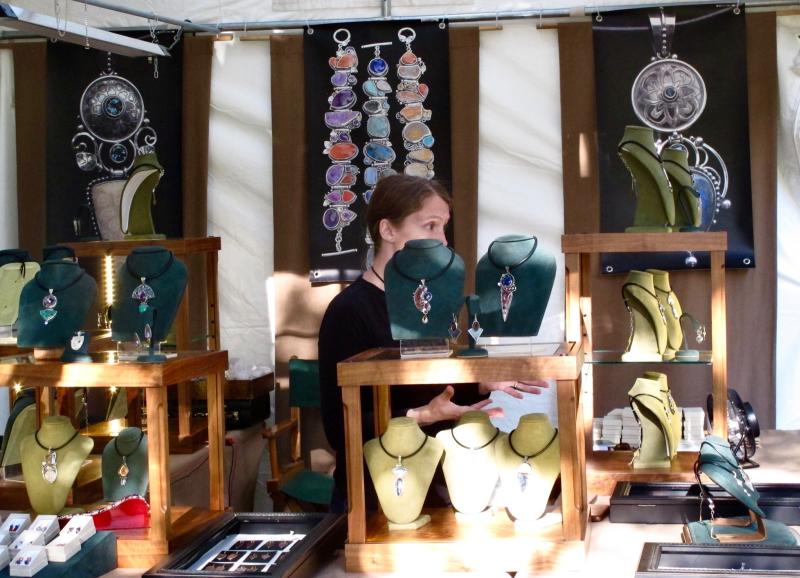 6. Take a look at the fine art jewelry. We have a wide variety of jewelry, from finely crafted silver pieces to fun and funky pieces made from polymer clay.
7. Sign up for the Patron Program before the event and you will get admission to the Patron Program tent. There you can sip a mimosa and have some refreshments before heading off to make your purchases.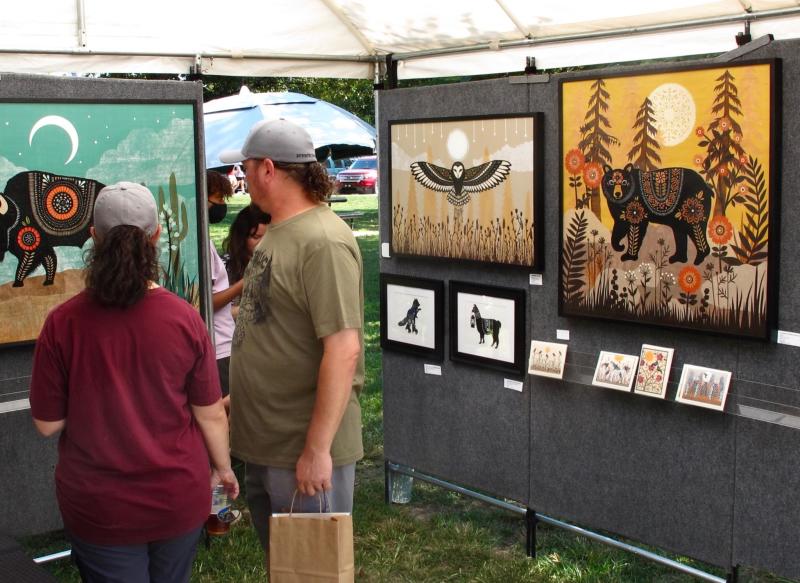 8. Discover other art mediums: sculpture made from wire or beads, earrings made from paper quilling, upcycled lamps, and even robots.
9. Check out the ceramics - whether you're interested in a raku-fired urn or a cozy coffee cup painted with a dog, you will not be disappointed.
10. Find a new treasure!