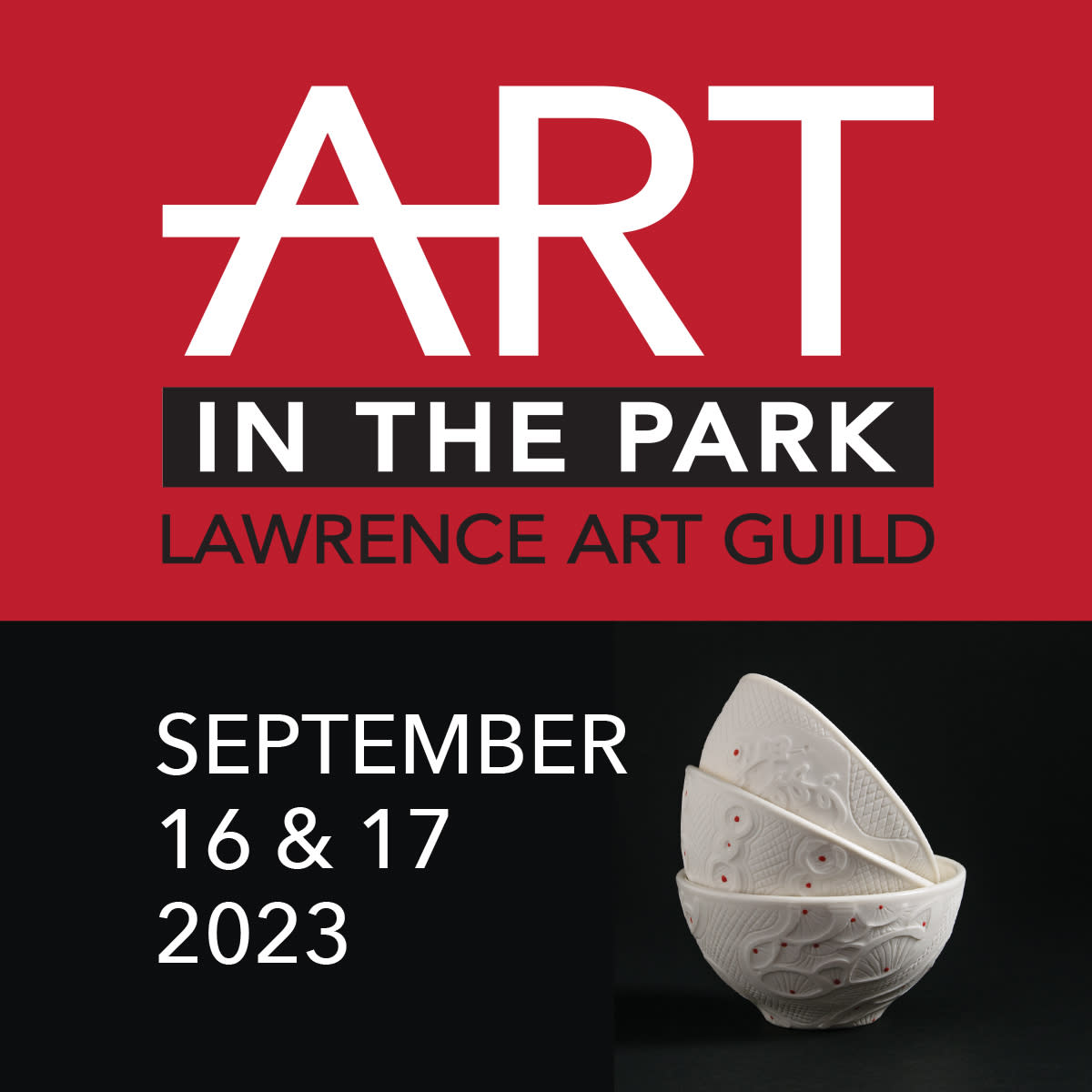 1. Listen to one of our 15 live bands play at the gazebo in the center of South Park from 10 am - 6 pm on Saturday and from 10 am - 5 pm on Sunday. Bring a blanket or a chair and enjoy the fresh air while listening to some of our favorite musicians.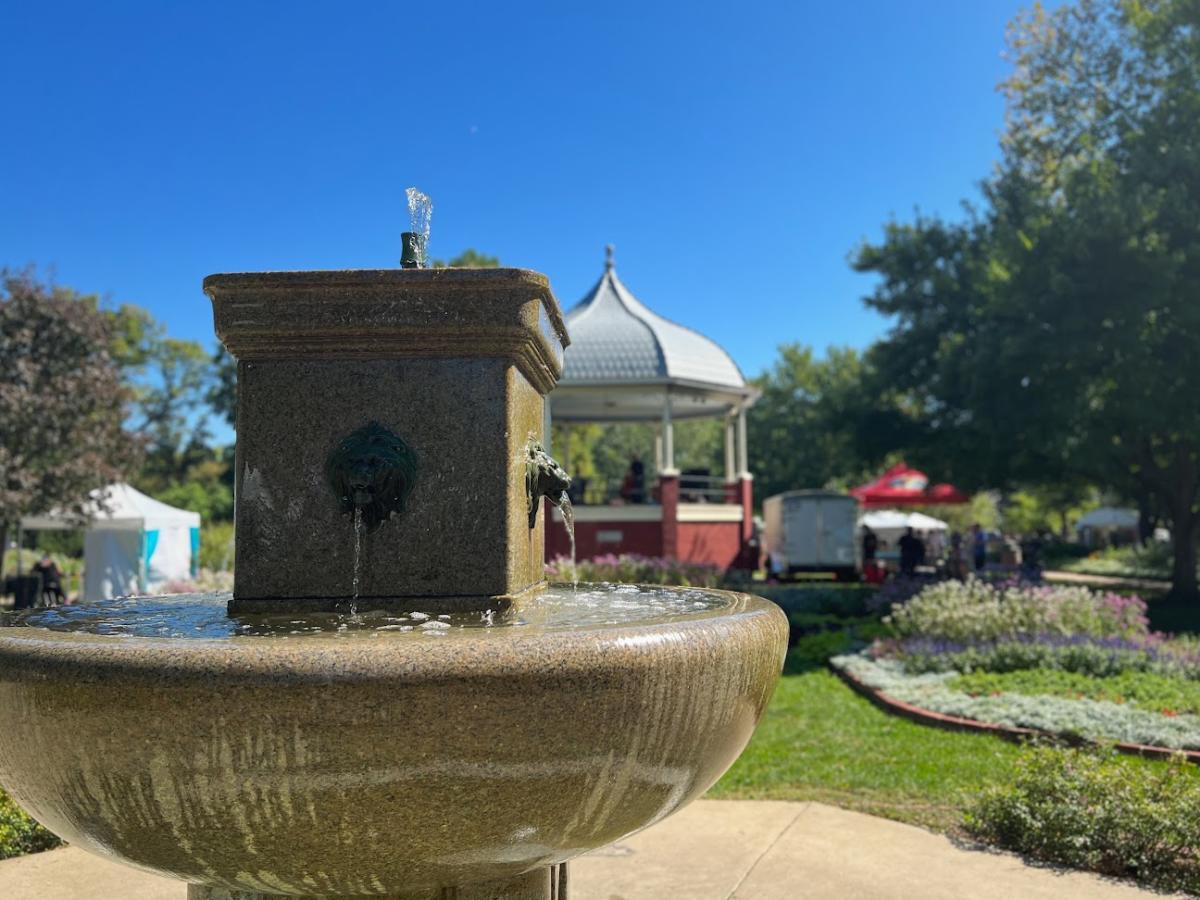 2. Enjoy paintings that range from abstract to illustrative, with a wide range of subjects and mediums: from portraits to landscapes in watercolor, oil, and acrylic.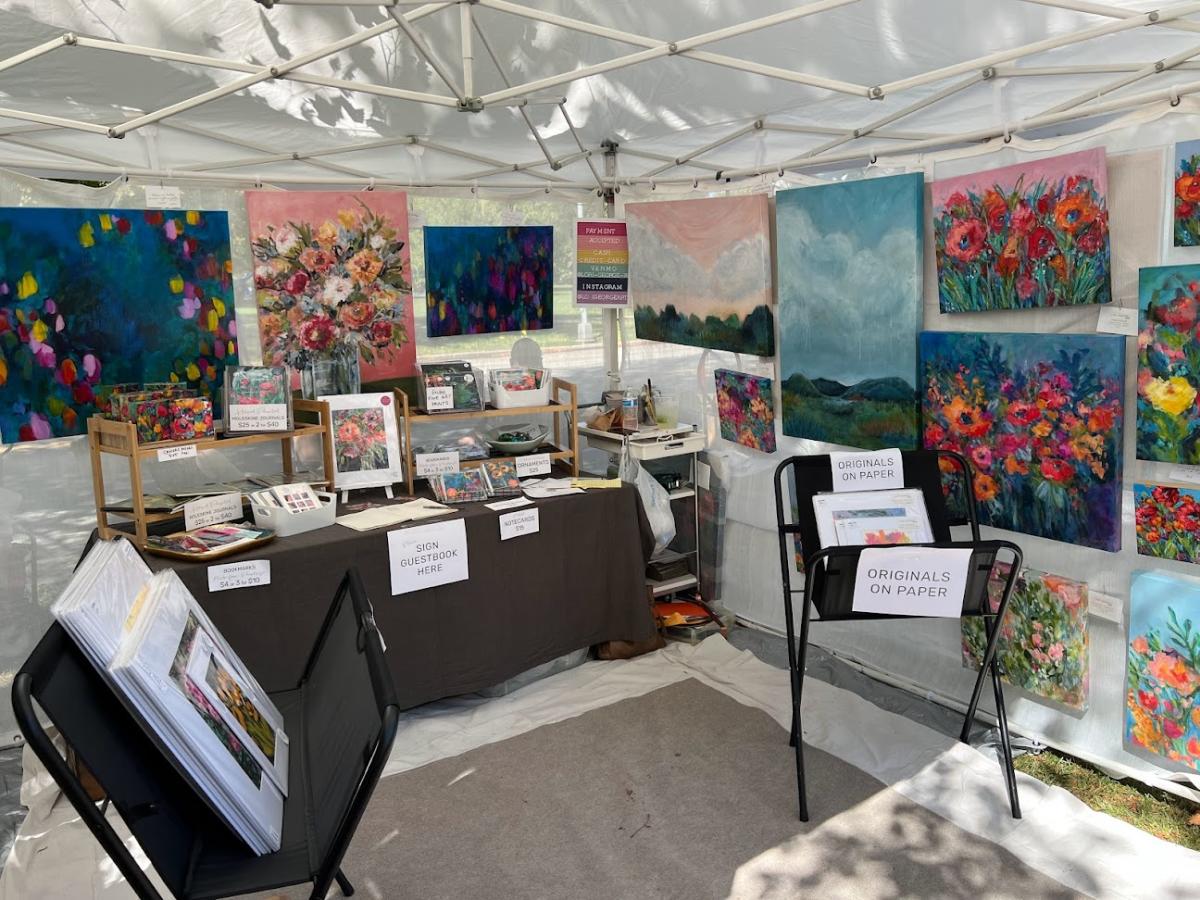 3. If you come with children, check out the art-centered activities for kids. There will be a face painter and booths where kids can create their own art, performances from the Lawrence Art Center dance students, and a Saturday afternoon storytime and a visit from Dottie the bookmobile.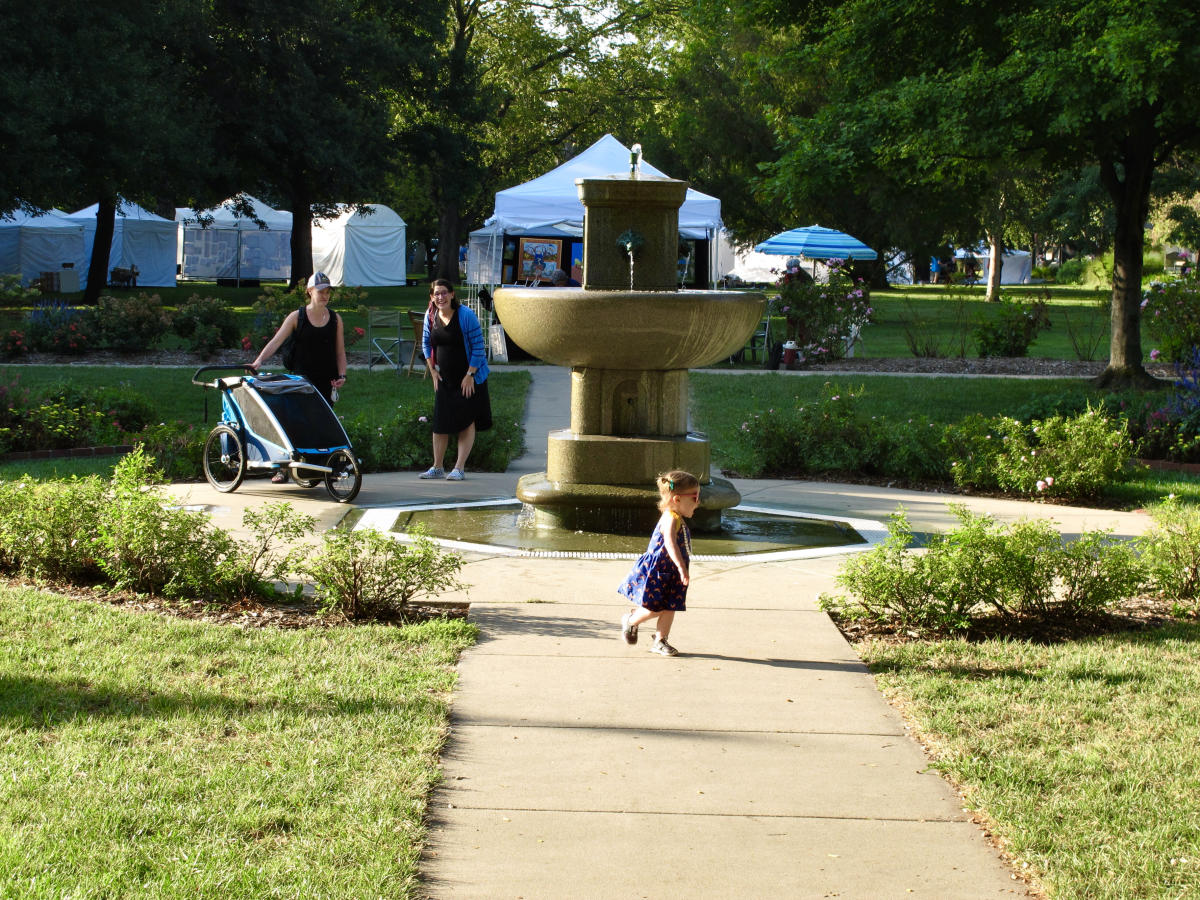 4. Treat yourself to a smoked pork sandwich, a cannoli, or a fresh lemonade from one of our 10 food vendors, or pick up a craft beer from Lawrence's own Free State Brewery.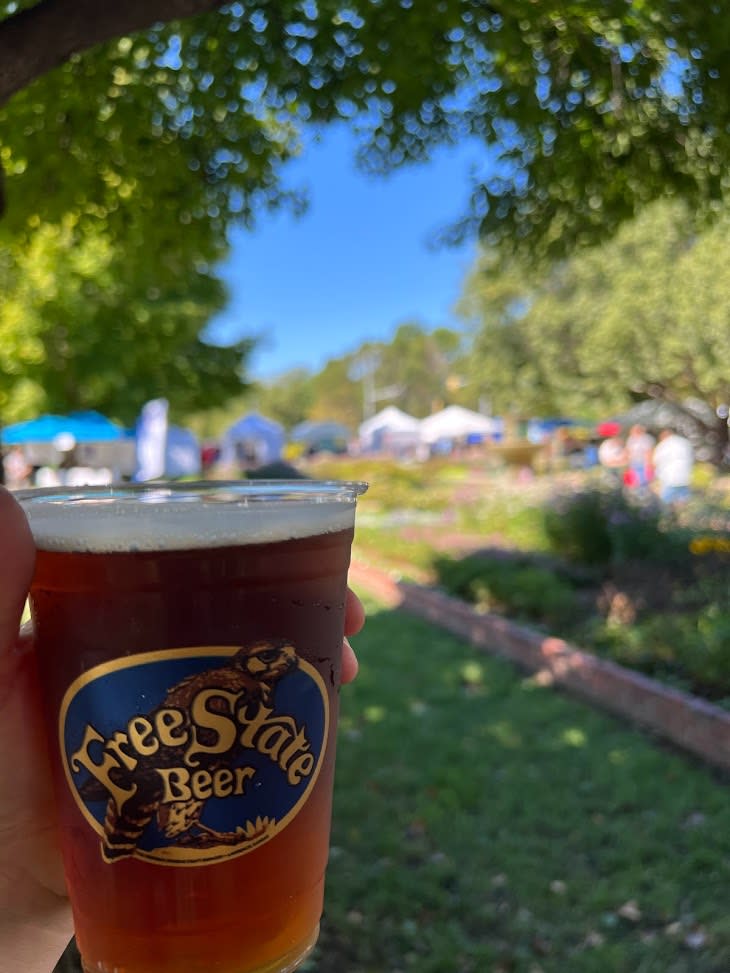 5. Have a conversation with one of our 130 artists. Our artists love to talk with you about their inspiration or techniques.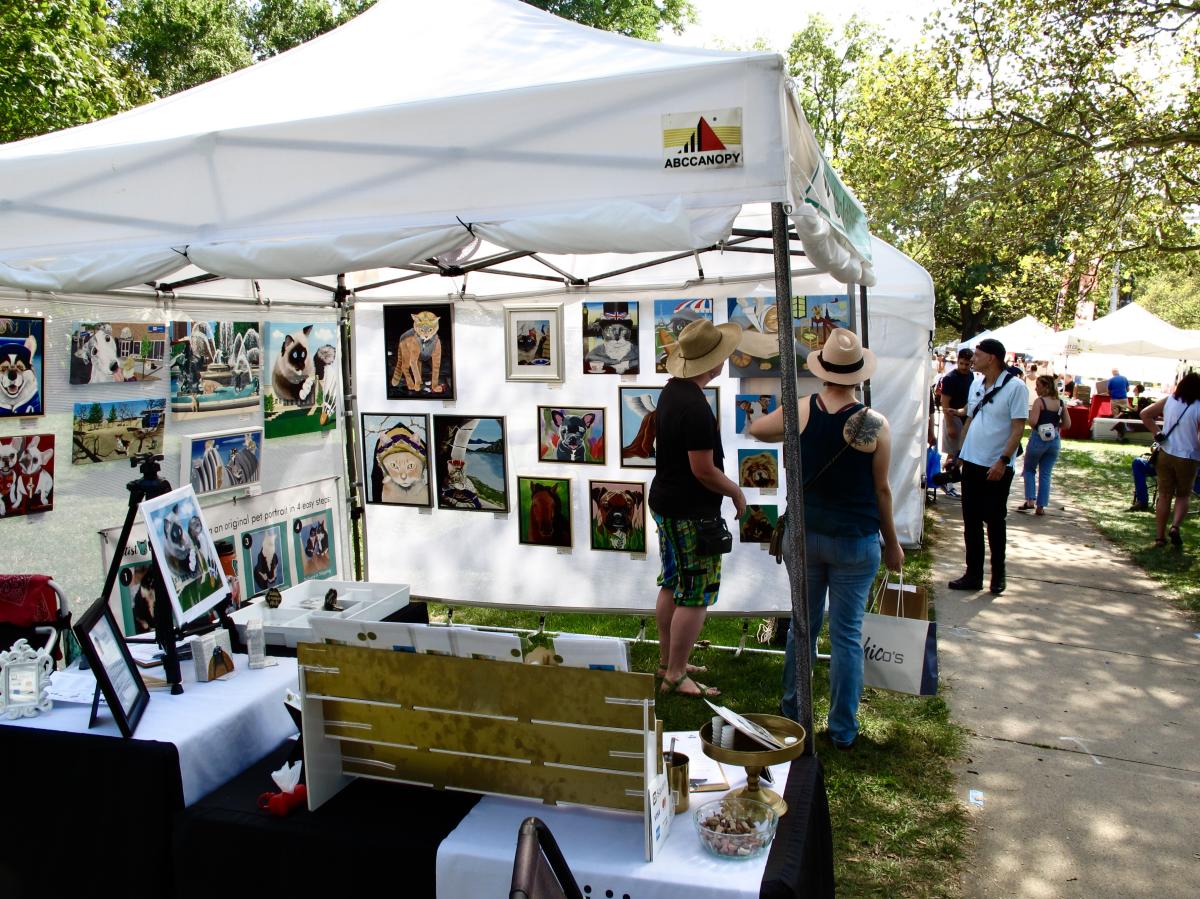 6. Take a look at the fine art jewelry. We have a wide variety of jewelry, from finely crafted silver pieces to fun and funky pieces made from polymer clay.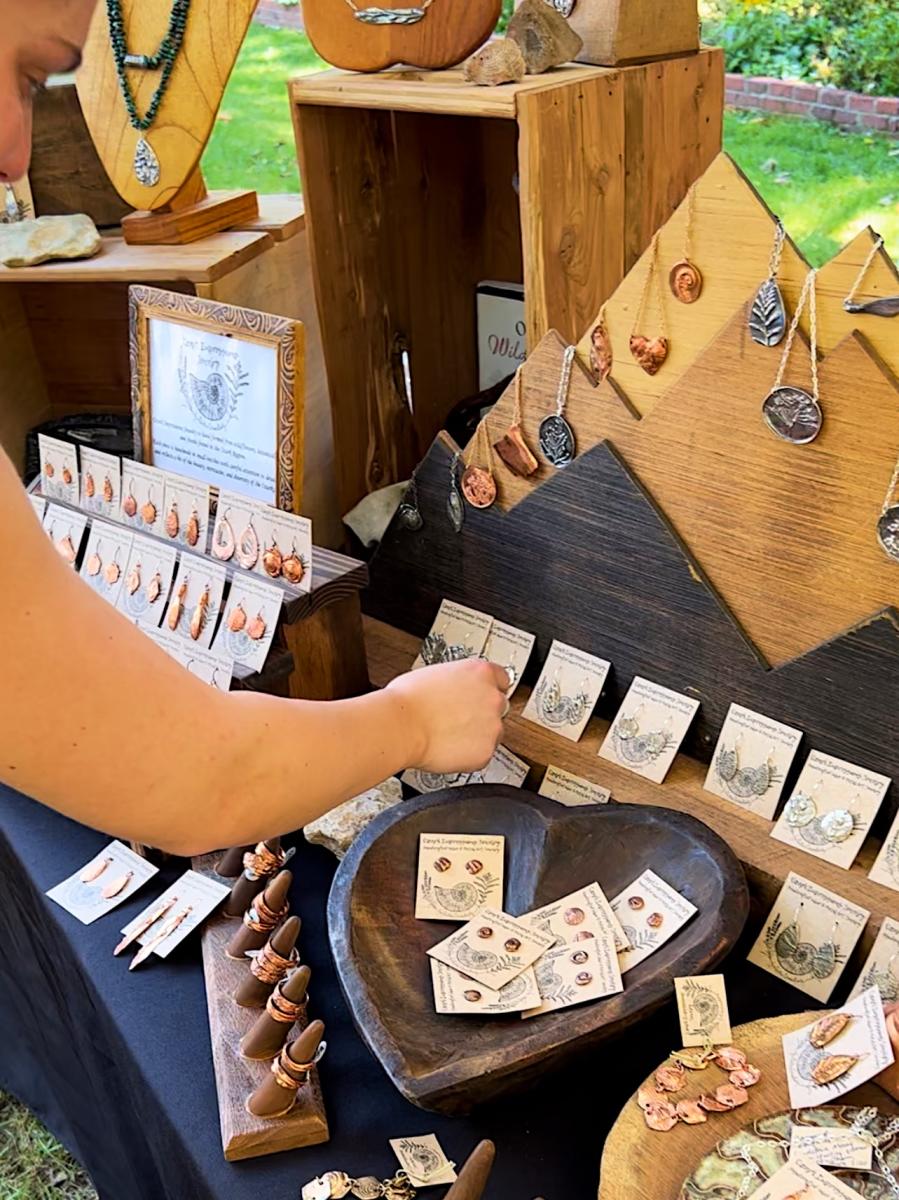 7. Learn more about the Lawrence Art Guild, how we support local artists, and our gifting program to the Douglas County public high school art programs. We'll have Art Guild members at our info booth to answer your questions.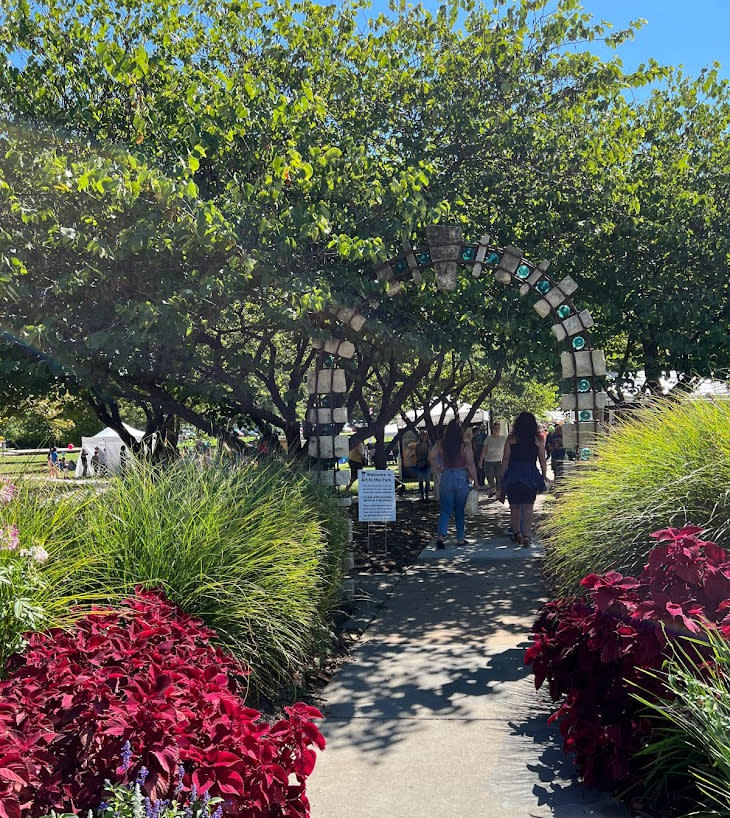 8. Discover other art mediums: creative sculptures carved from wood or made from wire or beads, earrings made from paper quilling, upcycled lamps, and even robots.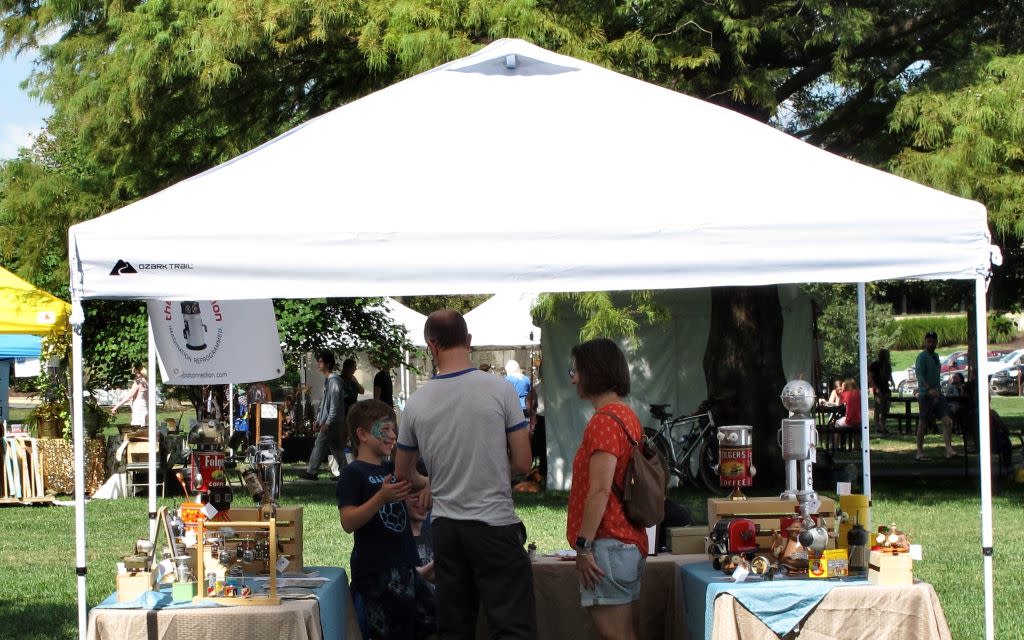 9. Check out the ceramics - whether you're interested in a raku-fired urn or a cozy coffee cup painted with a dog, you will not be disappointed.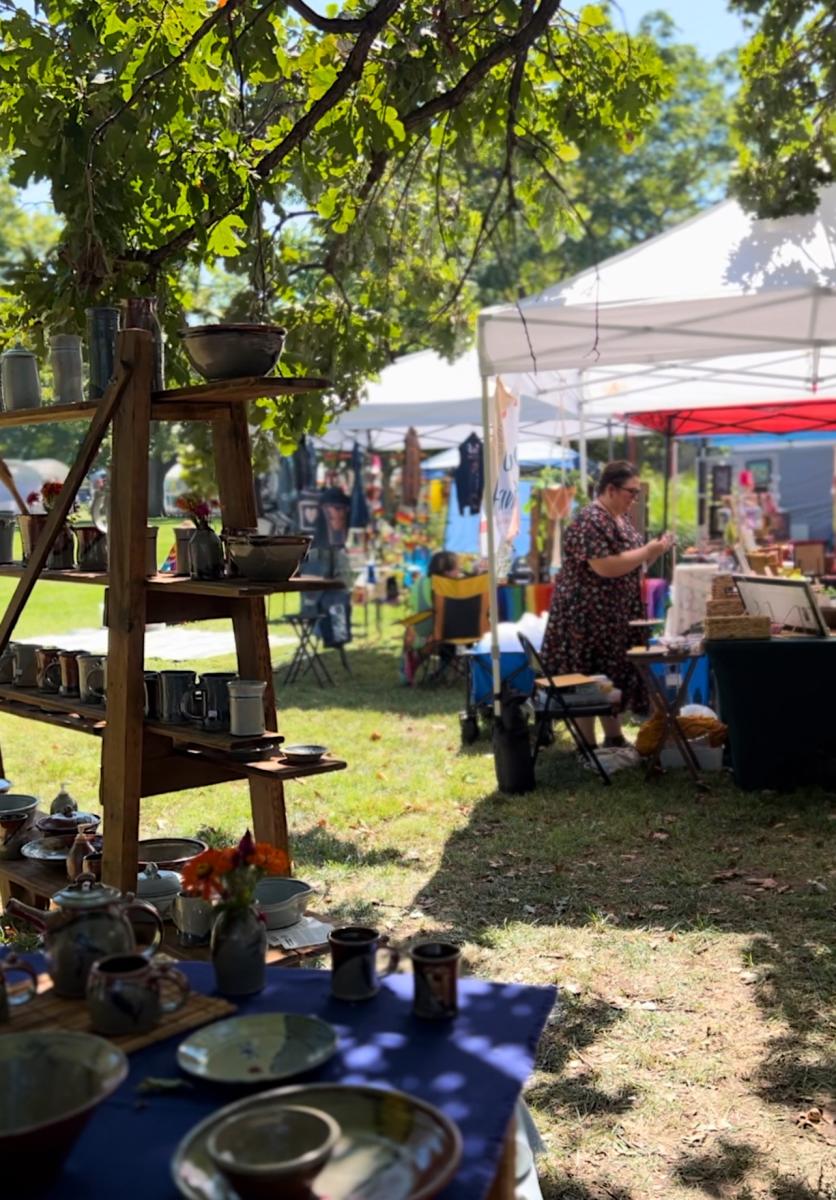 10. Find a new treasure!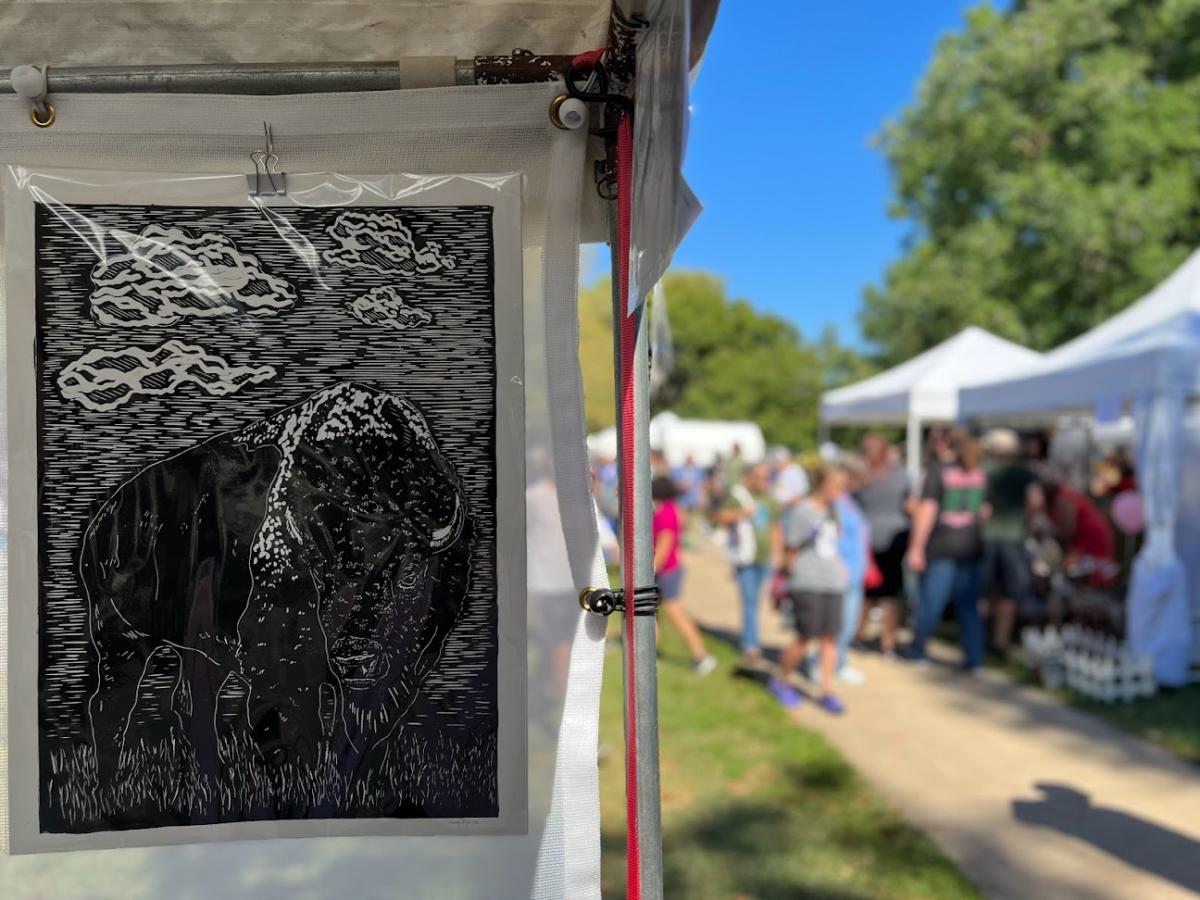 Art in the Park is a fine arts and crafts event that is held in beautiful shade-filled South Park on the south end of vibrant downtown Lawrence, Kansas. With over 130 vendors, 15 musical groups providing live music, and several food and craft...