The first time I ever heard of agritourism, the word was in Italian — agriturismo. A family trip to Italy in 2011 took us to Villa il Castellacio, an olive orchard in Tuscany that had converted its outbuildings into rustic but comfortable accommodations. Italy has a whole system of agriturismos, where visitors can indulge in the quiet of a farm lifestyle without getting their hands dirty. Having grown up on an organic veggie and flower farm, I am abundantly aware that it takes a special kind of person to run a farm full-time; the amount of time and hard work it takes to make a living this way is hard to grasp for a non-farmer. Unfortunately, I inherited a love for the farm life that doesn't quite extend to a love for early mornings, spiders, weeds, and sweat dripping into my eyes. I am not unique in this regard. Most folks just want a little taste. And thus, the agriturismo.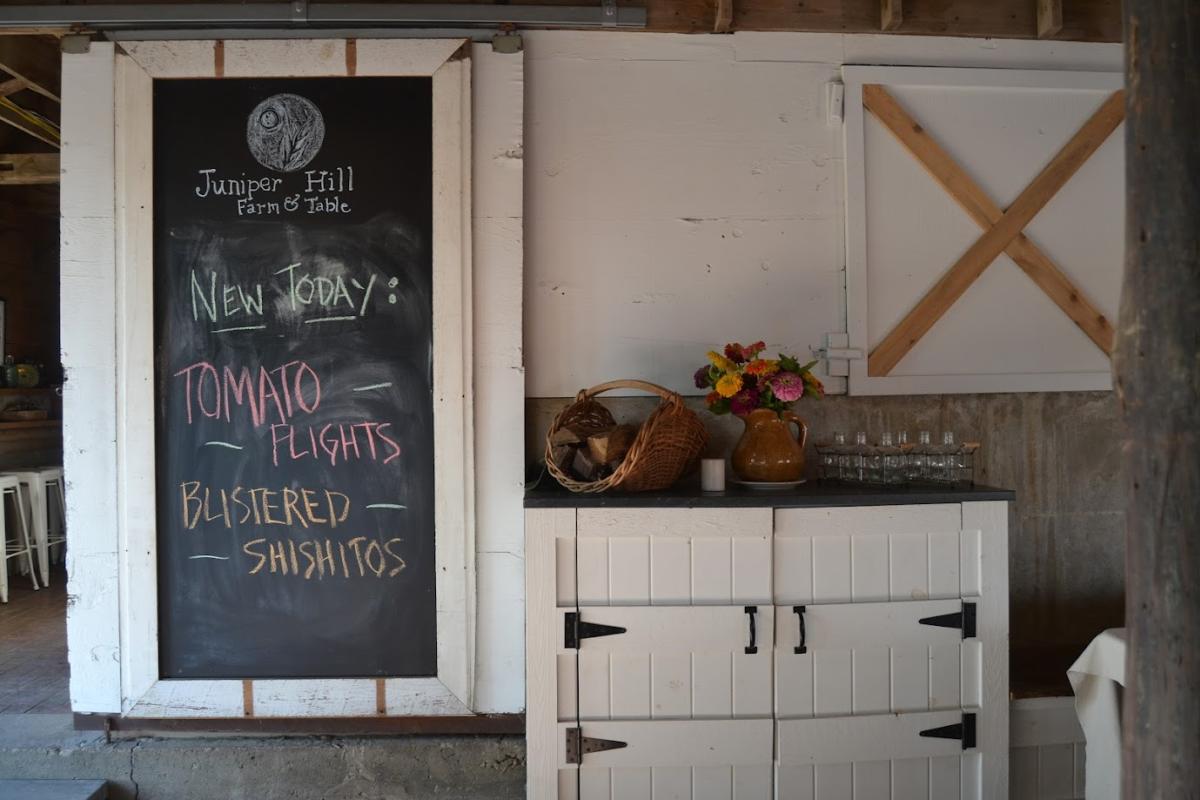 It wasn't until a few years ago that I connected the dots and realized that agritourism isn't just a charming Italian custom - It's also a charming Midwestern one. Your annual trips to the pumpkin patch, corn maze, Christmas tree farm, or sunflower fields? That's agritourism. So is exploring the many wonderful wineries we have around Lawrence with the Kaw Valley Craft Pass (wink wink, nudge nudge).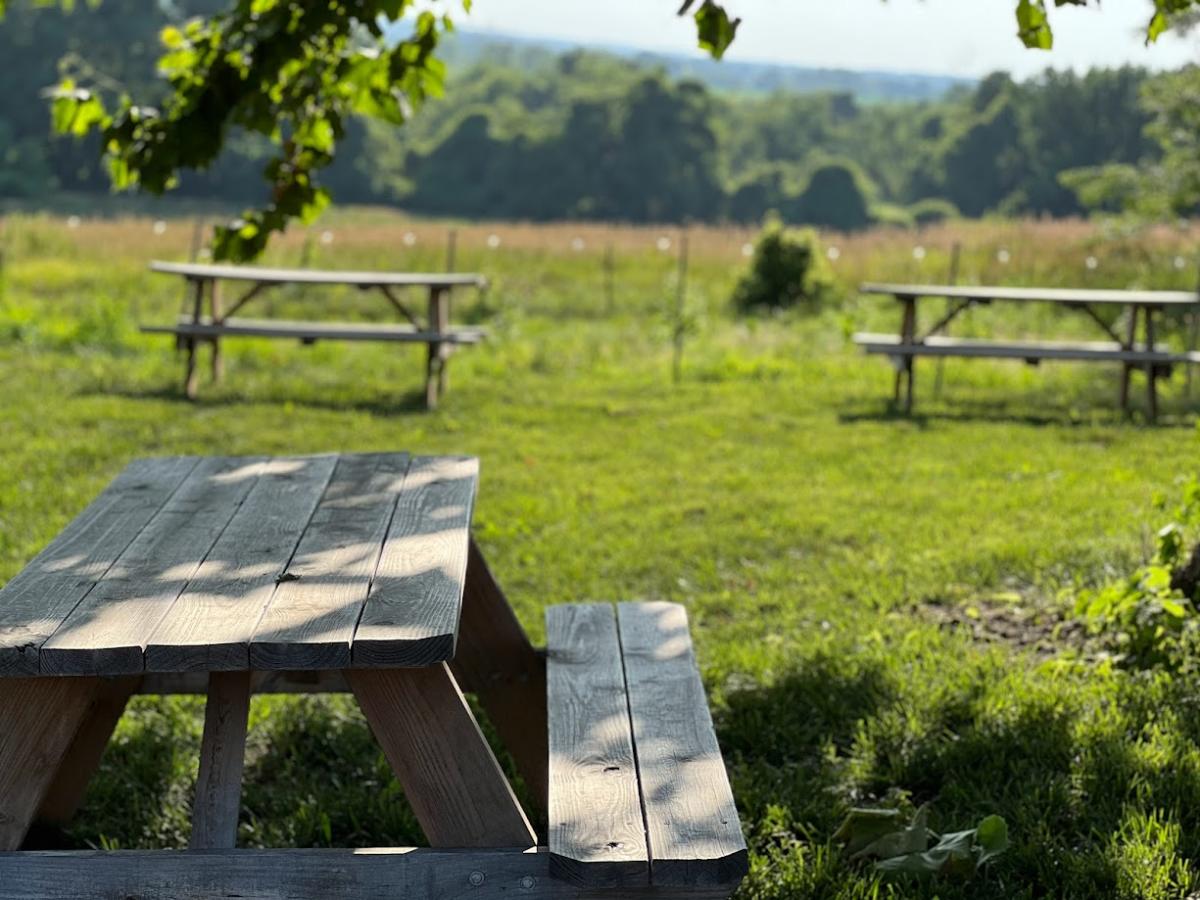 The Kaw Valley Farm Tour happens the first full weekend of October every year, and dozens of farms of all types across the vast Kaw Valley open their doors (or gates) to curious visitors, often providing samples, attractions, shopping, and family-friendly activities. But what I would like to address today is a niche part of agritourism that we're seeing increasingly frequently: the on-location farm-to-table meal. We have seen several amazing farm/restaurants appear on the Lawrence foodie scene within the last year and a half, but I'm going to write about the special experience I had at Juniper Hill Farm & Table.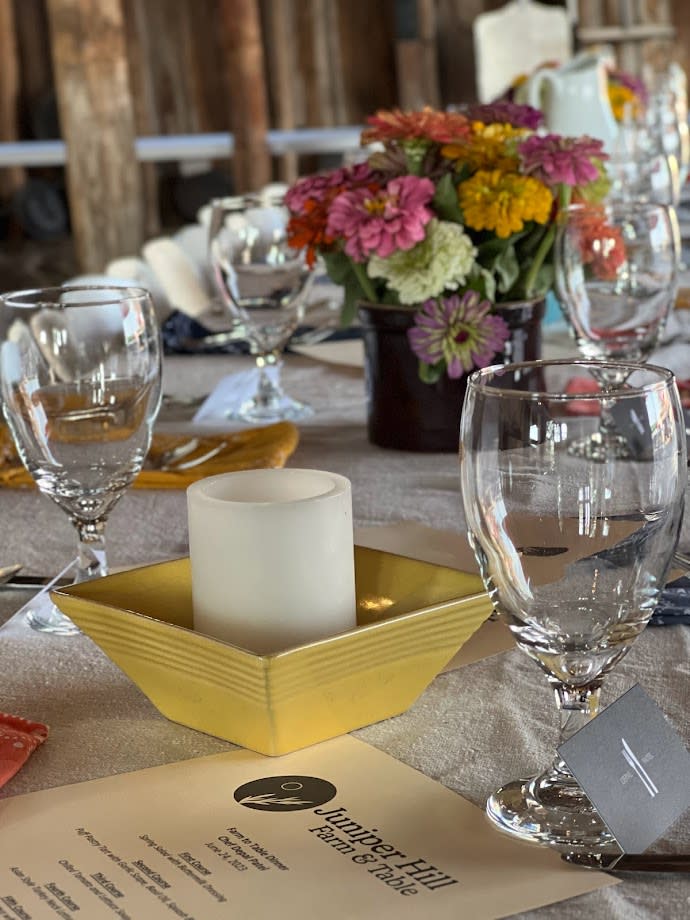 Juniper Hill has been hosting pizza nights for about a year, and this summer added a special multi-course meal by Chef Depal Patel. I've known Depal since 2014, when we both worked at Limestone PKB on Mass Street. Depal worked in the kitchen, most commonly at the pizza bar, and in addition to working hard to fill guest's pizza orders, he also took the time to create uniquely tasty pizzas for staff family meals. While he had only really begun his journey as a chef when he started at Limestone, I never had a slice of pizza crafted on his whims (or, I should say, natural instincts) that I didn't like.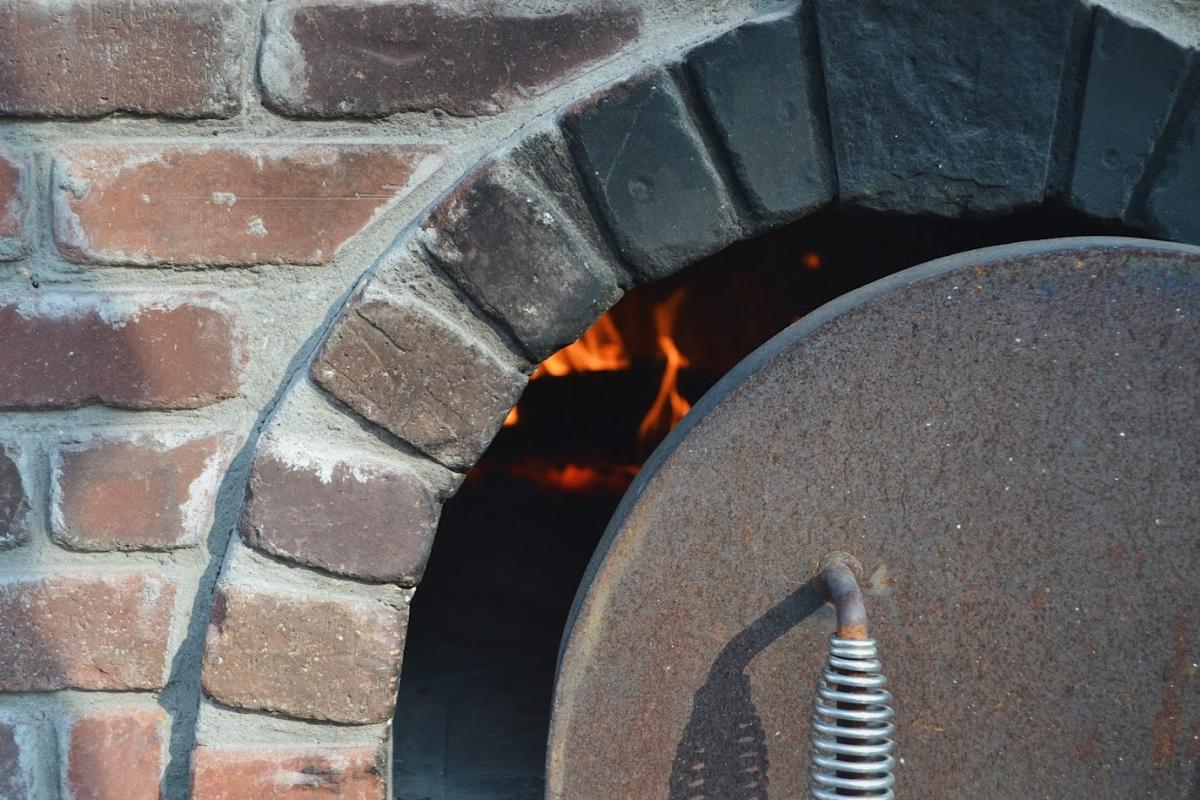 So, when Depal invited me to attend the special six-course meal he was putting on at Juniper Hill Farm, I was immediately on board. I'd been hearing incredible things about the pizza nights at Juniper Hill Farm & Table but hadn't yet had a chance to attend one since they opened their doors last fall. I'll say this – my experience at Juniper Hill met my expectations and then exceeded them tenfold. 
The Scene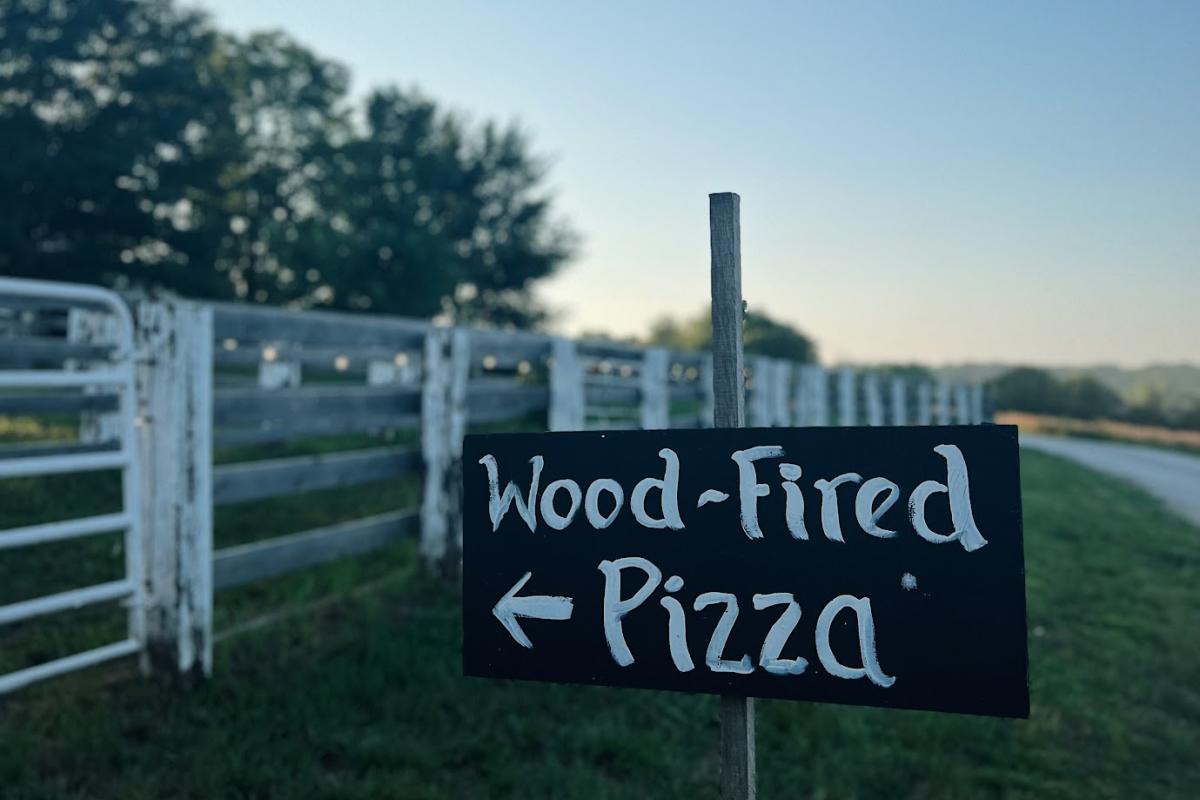 As you park, you're met with gorgeous fences lined with globe-shaped string lights and charming, hand-painted signs pointing you in the right direction.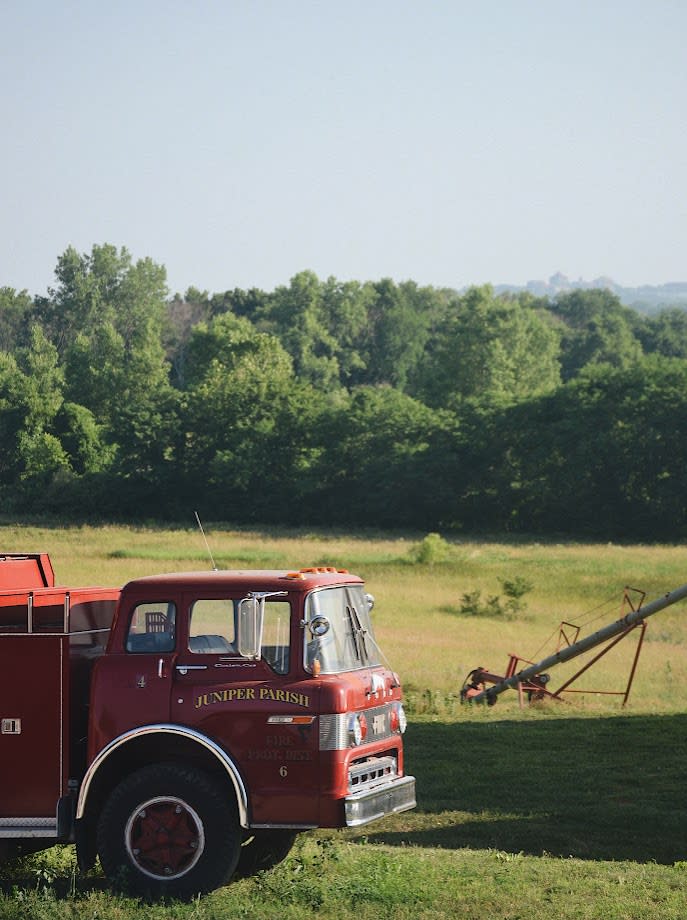 As you make your way around the side of the towering, classic red barn, you're greeted by an incredible view of the Kaw Valley's rolling hills, the scarlet rooftops of The University of Kansas perched with their usual magnificence above it all in the distance.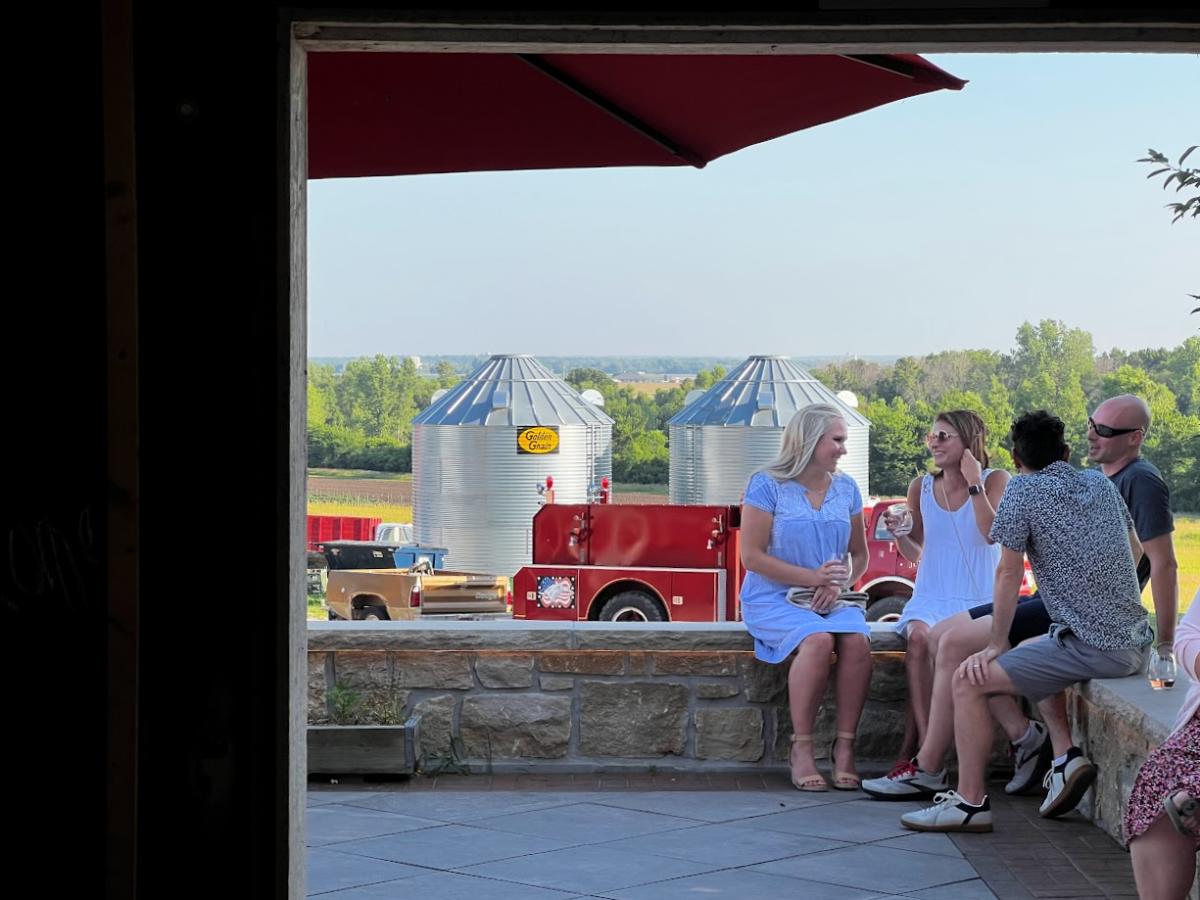 The barn itself is decorated to perfection. There are multiple cozy pre-dinner sitting rooms with lights, pillows, and a view. The bar is stocked with classic liquors, elevated mixers, wine and beer pairing recommendations, and a talented bartender named Grant, who was all too happy to accommodate my request for a cool and refreshing NA cocktail.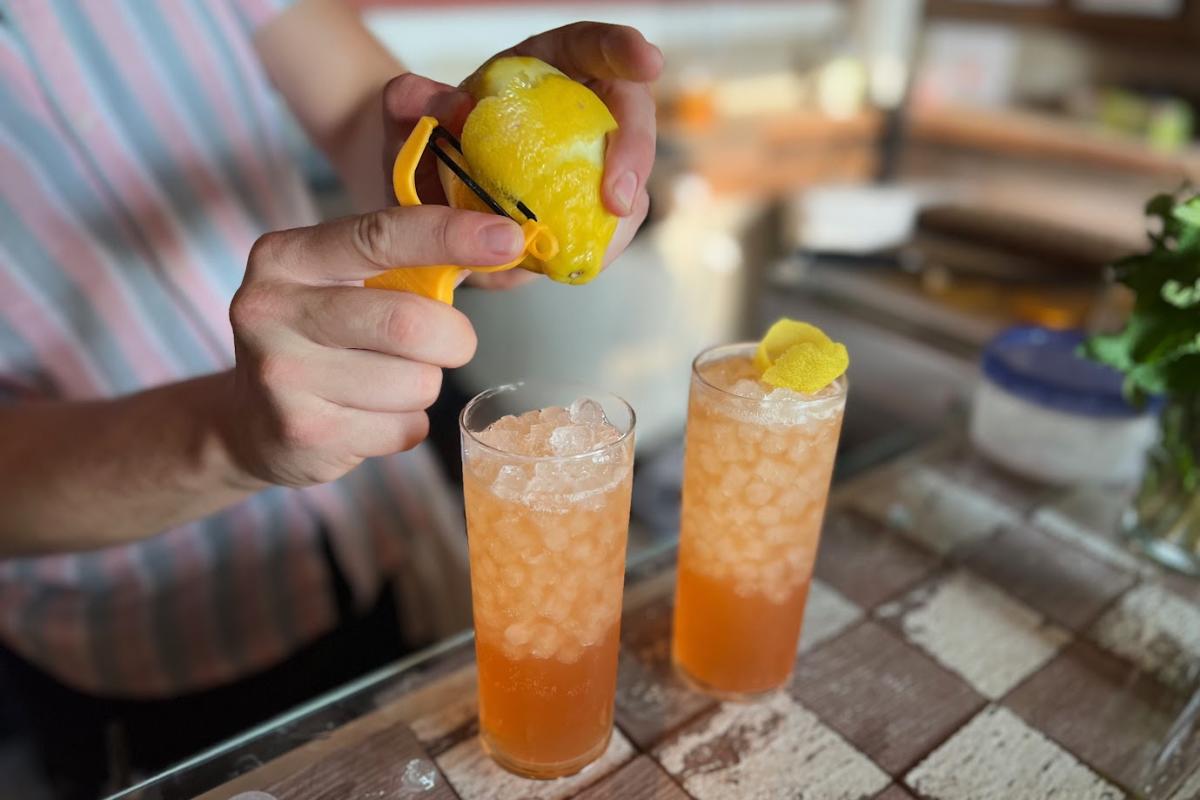 The other dinner attendees were seated or milling around, enjoying their drinks and their surroundings. Some were chatting with their dinner partner(s), others were making new friends. Overall, the vibe was very relaxed. I took the opportunity to get a few shots of the scene before the dinner began and to become acquainted with the Juniper Hill farm cats whenever one slunk into view.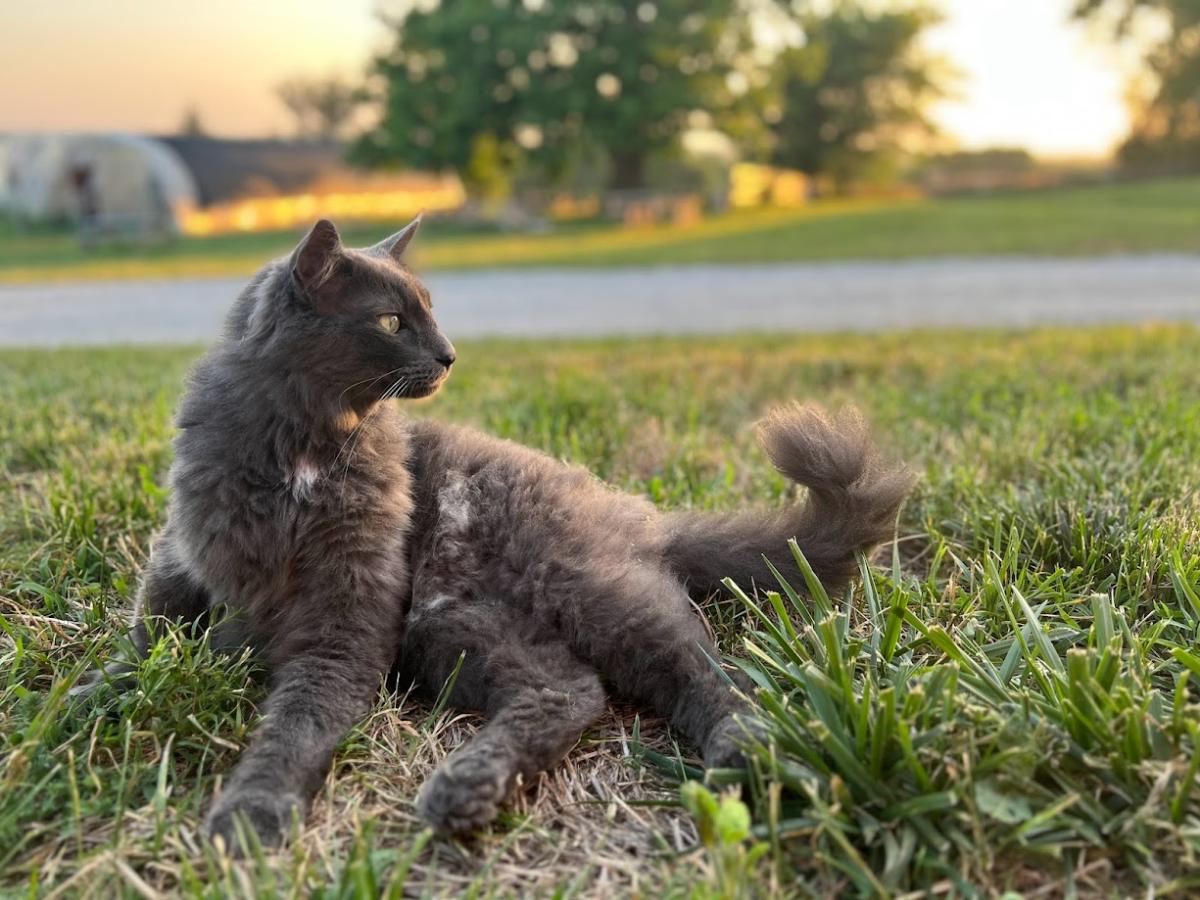 The Chef
When it came time for dinner, all the guests sat around one long, white-clothed table decorated with candles and fresh-cut zinnia arrangements from the farm. Each place had a menu highlighting what each course would entail, and the food was nothing short of inspired.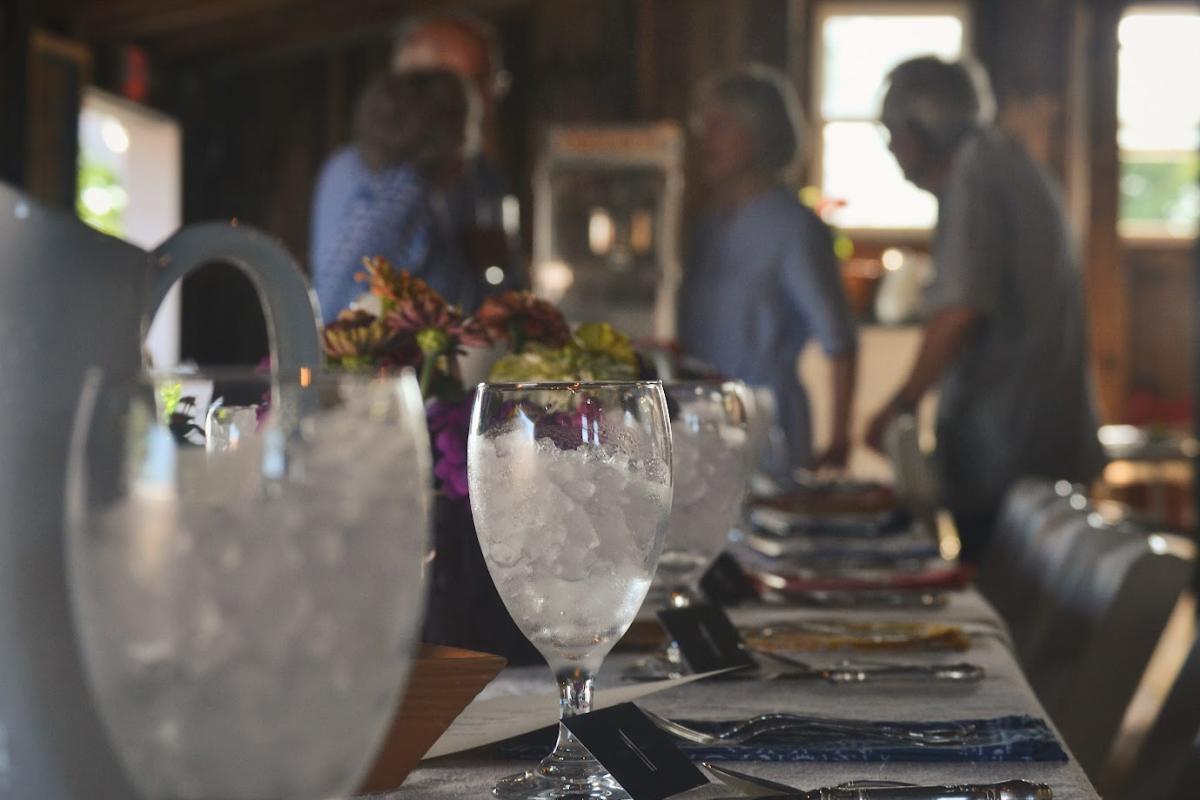 Before every course, the chef would give a brief explanation of the dish, how he came up with it, and how best to enjoy it. Chef Depal also made sure to explain where various ingredients were sourced from, a vast majority of which came from Juniper Hill Farm itself.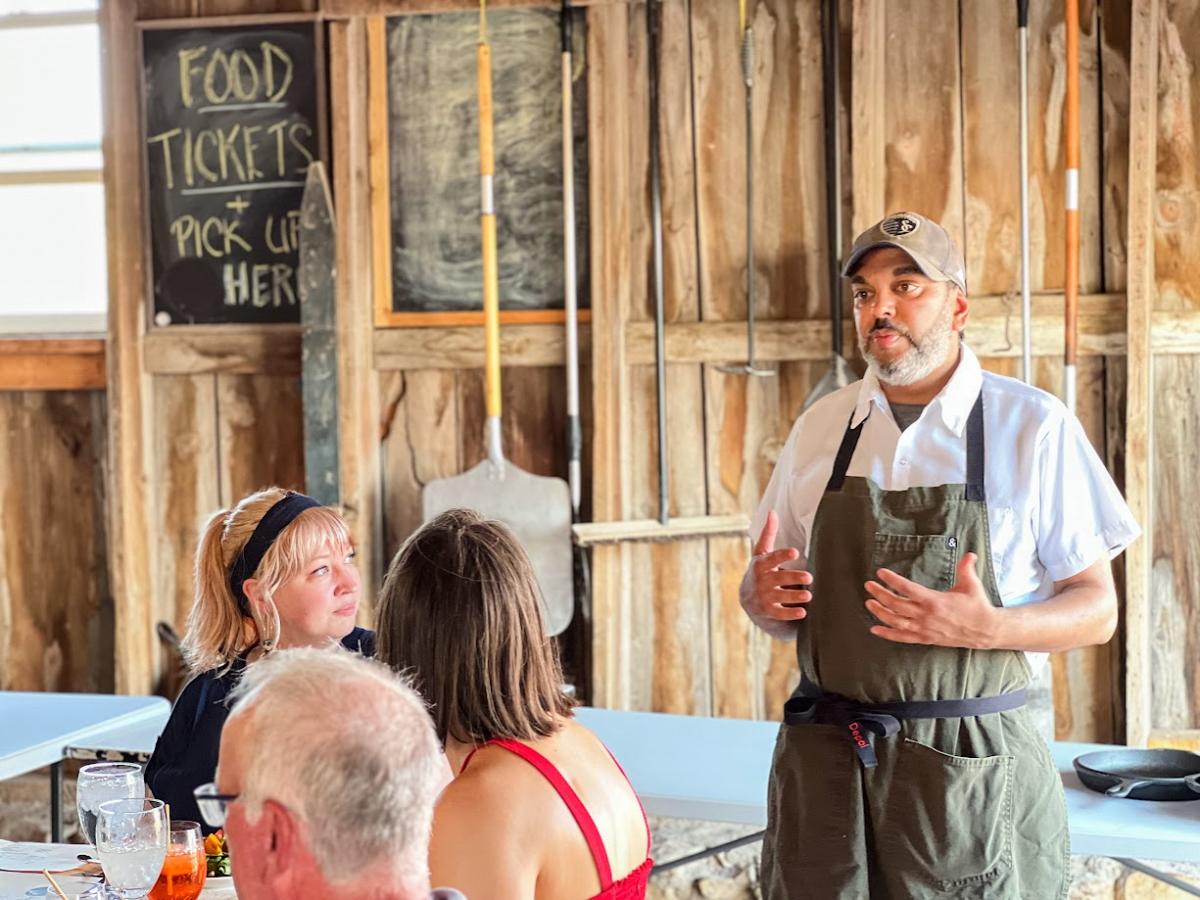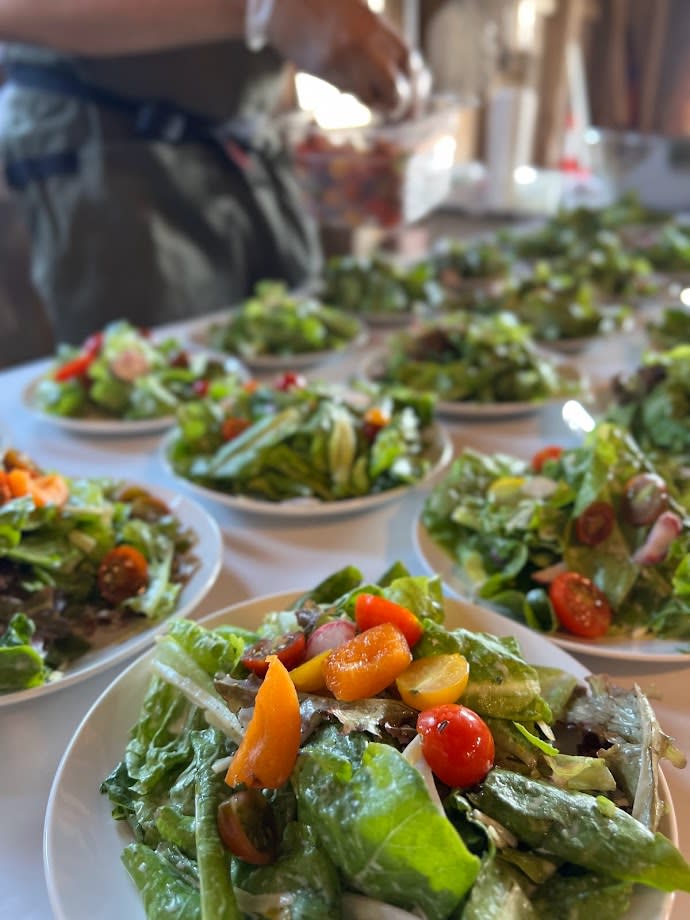 When chatting with Depal over coffee a couple of days after the dinner, I asked him a bit more about his history as a chef and the influences that can be found in his food. In childhood, he was only ever really served vegetarian Indian food at home, and it never delighted him. In fact, it wasn't until a trip to India when he was in 9th grade that he had his first truly incredible Indian dish.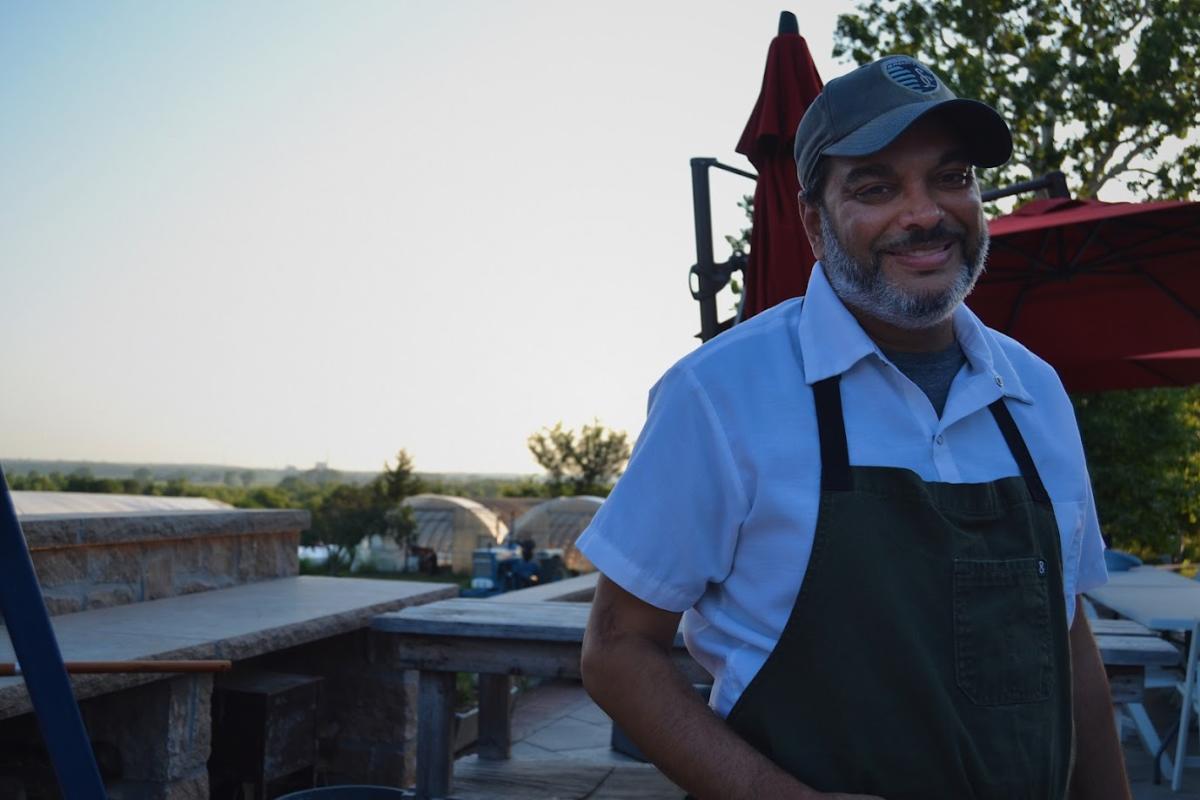 Today, Depal loves Indian food, but he never cooks it. He isn't afraid to admit that at least some small part of his aversion to Indian food as a kid was due to the same embarrassment of being different that chefs such as Roy Choi and David Chang have spoken about in the past. However, his childhood best friend was Laotian, and Depal loved to spend time at his friend's house after school, indulging in sticky rice and dishes cooked with chicken wings, chilies, and fish sauce.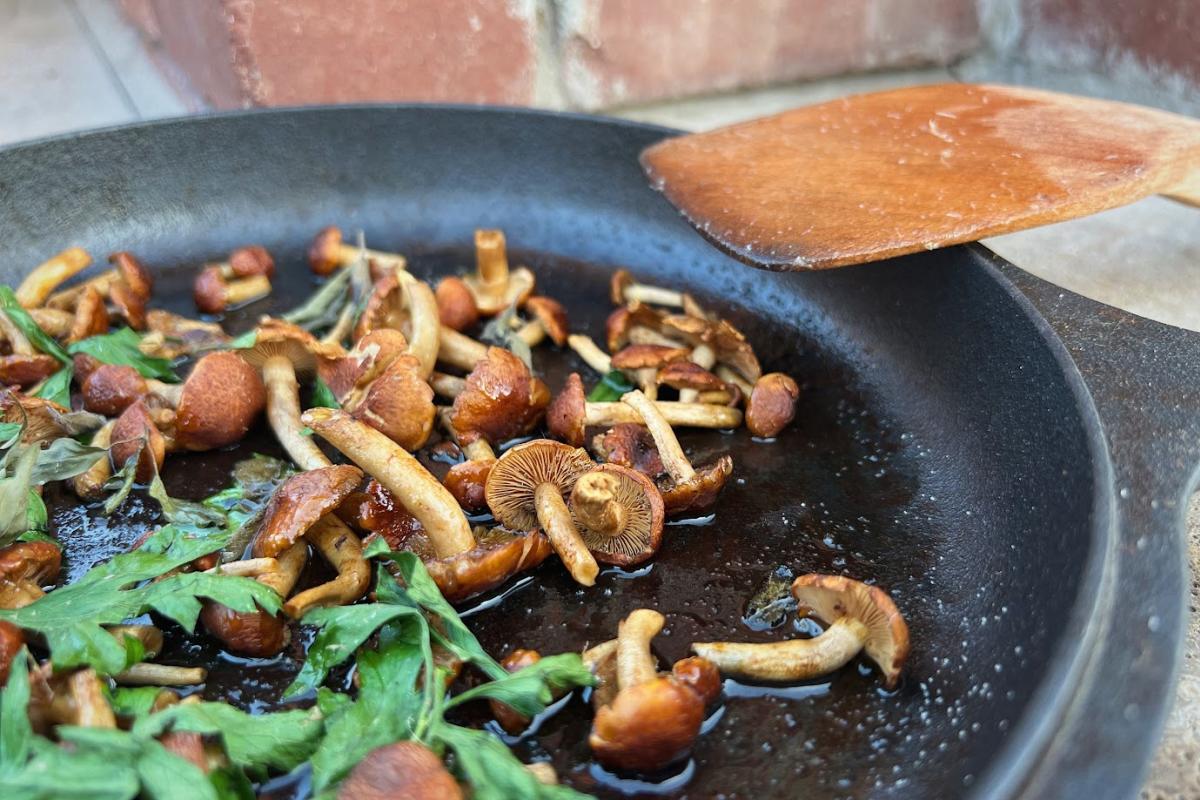 Now, Depal draws inspiration from everywhere. He tells me that he can see a dish he likes the idea of in a cooking show, write it down in a notebook, and 8 months later, he'll think of a way to put a cool new spin on it. Sometimes, he even wakes up in the middle of the night to scrawl ideas into his notebook. Many of the techniques he uses, he tells me, are French because they invented a lot of the game (or perhaps stole it from the Chinese, Depal admits).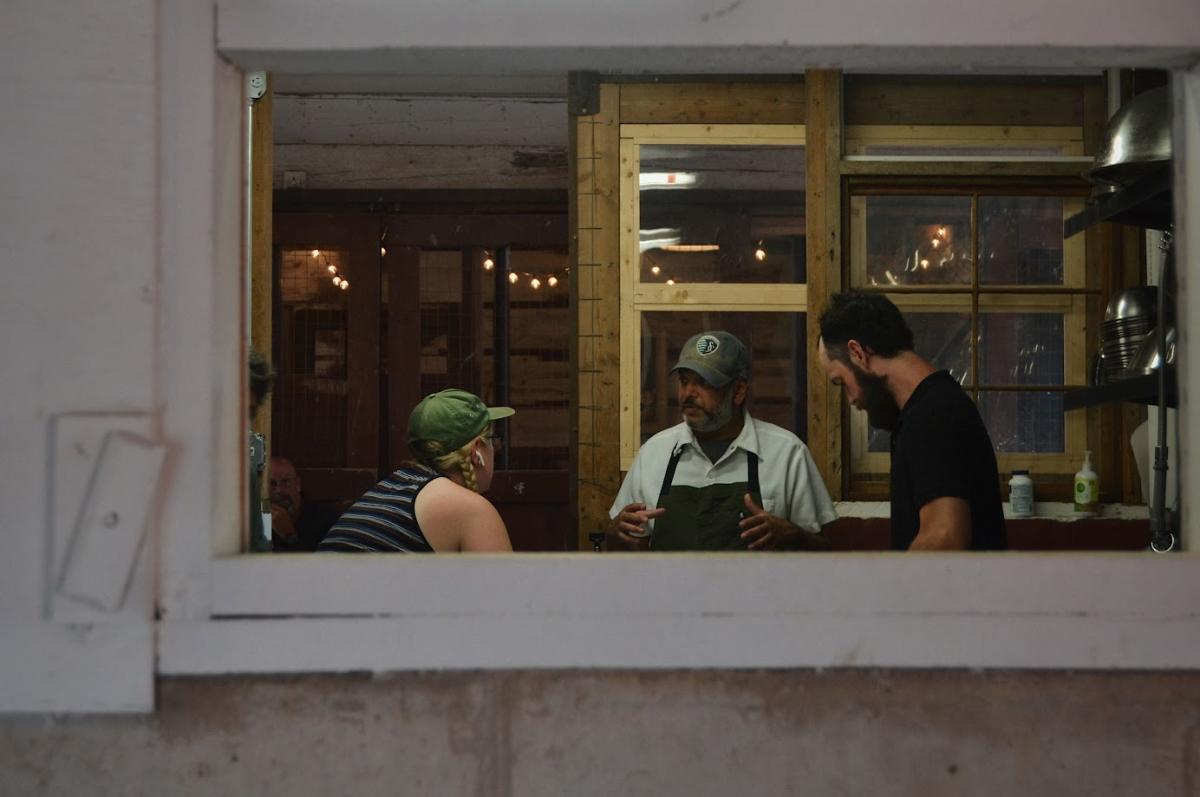 The meals he prepares frequently utilize atypical cuts of meat because a lot of ingenuity in cooking comes from times of necessity. This is evident in the fourth course, a Vietnamese-inspired turkey neck lettuce wrap, which took Depal several hours to prep ahead of time and turned out to be, genuinely, one of the tastiest dishes I've ever had in my life. The other five courses? Nothing to scoff at, either. You rarely get a chance to try octopus in Kansas, let alone a well-prepared wood-fired octopus.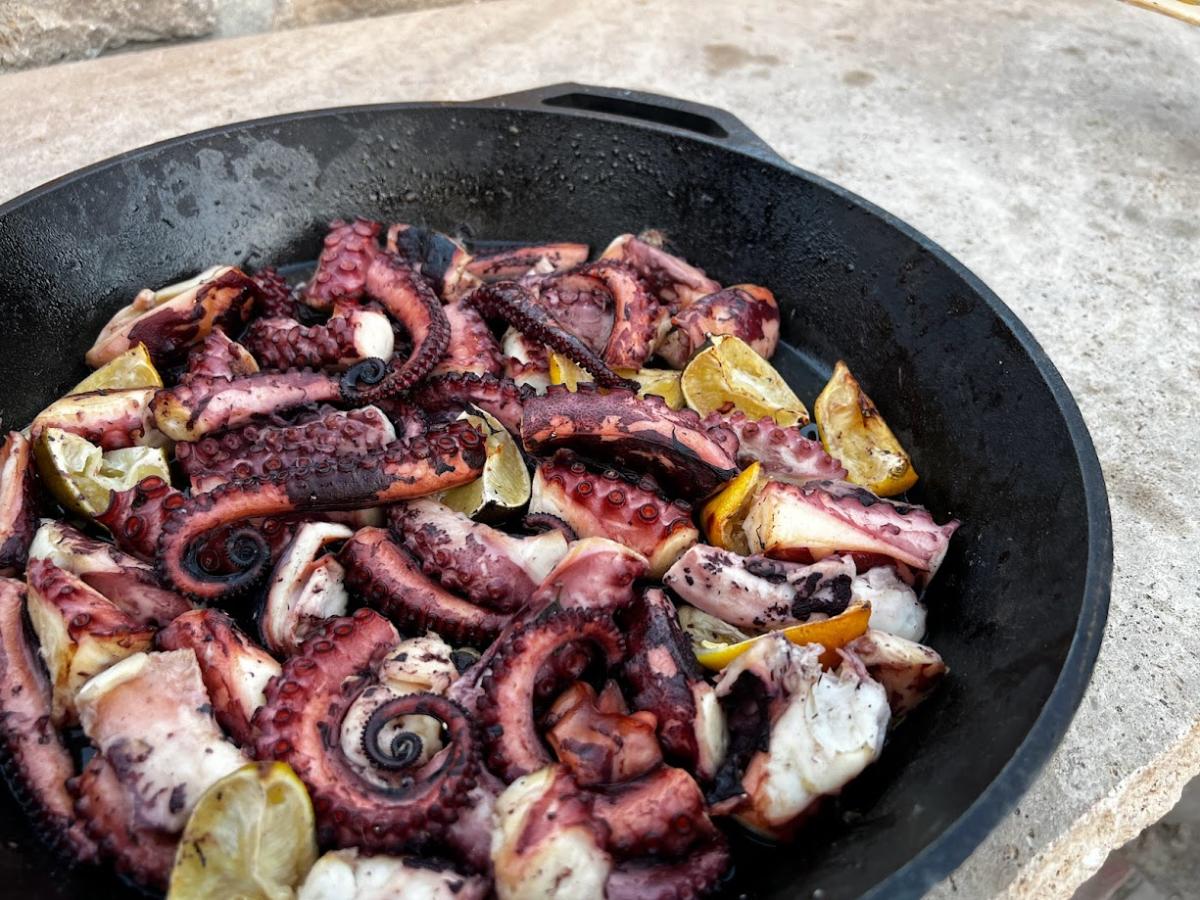 The Family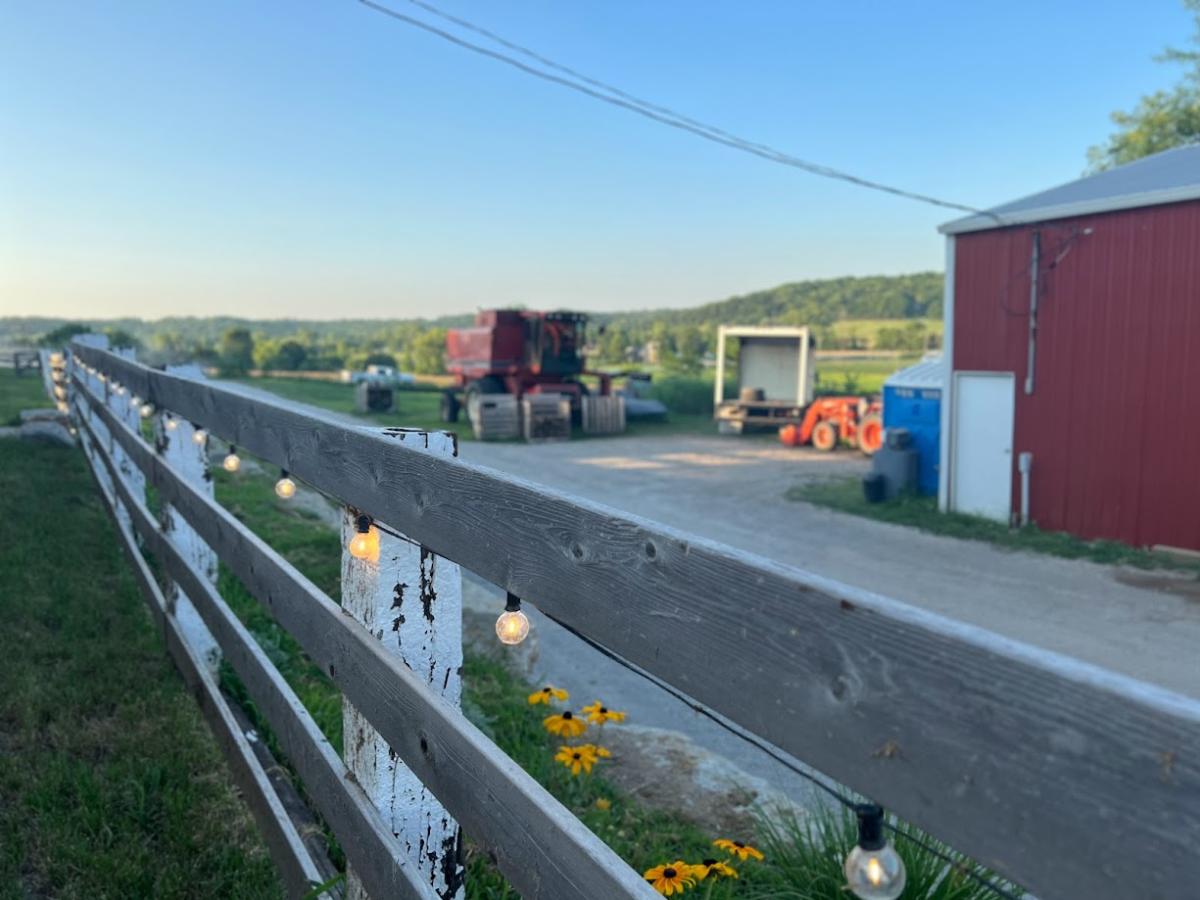 Throughout the evening, I had a chance to chat with several members of the Thellman family, the owners and operators of Juniper Hill Farm (& Table).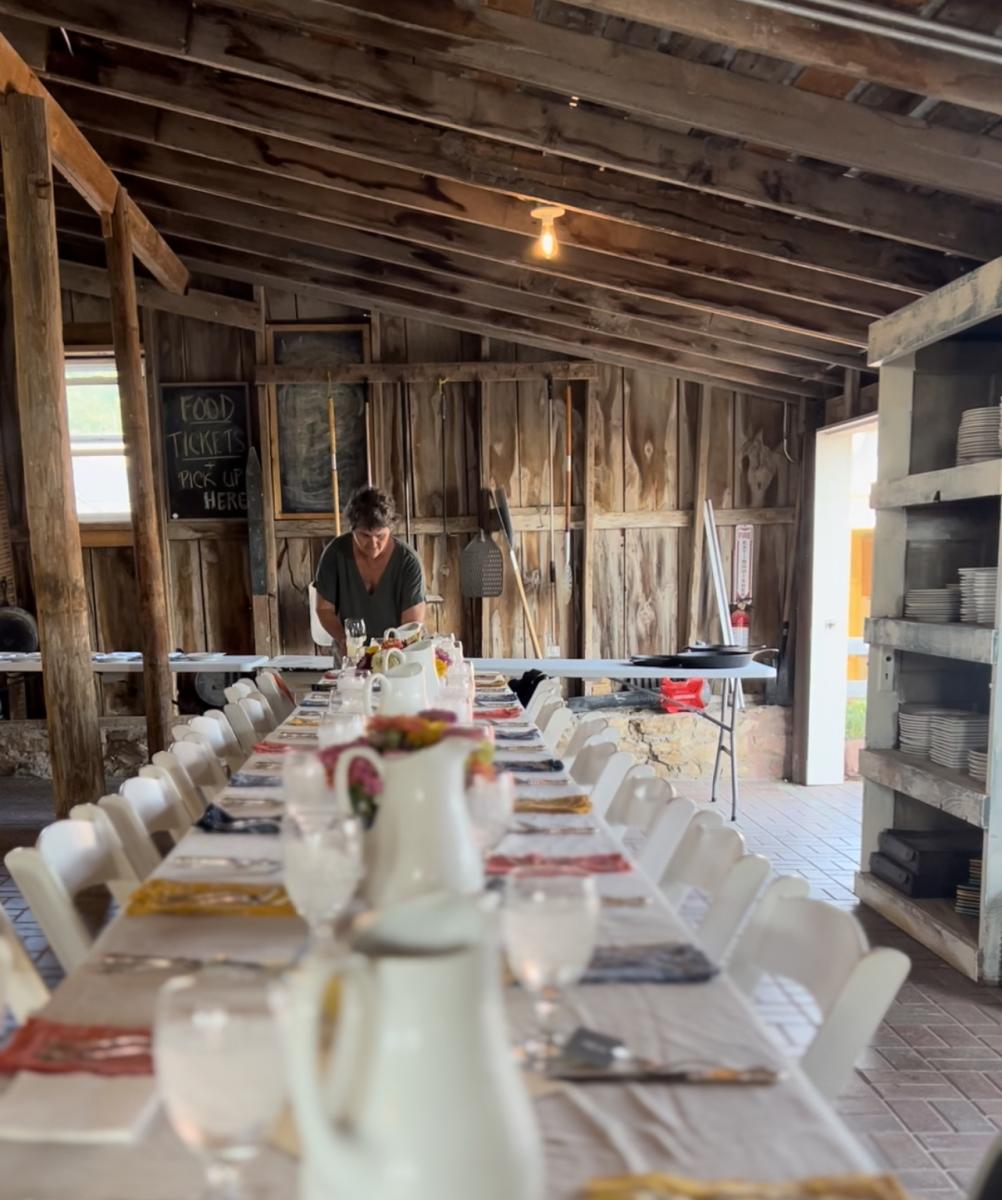 Nancy, the matriarch who spearheads the Farm & Table project, told me a bit about their plans for pizza nights this fall (more on that in a bit).
Scott Sr. filled me in on special events they've hosted in the past, his pride over his family's achievements, and the names of the barn cats, one of whom I'd taken a particular liking to.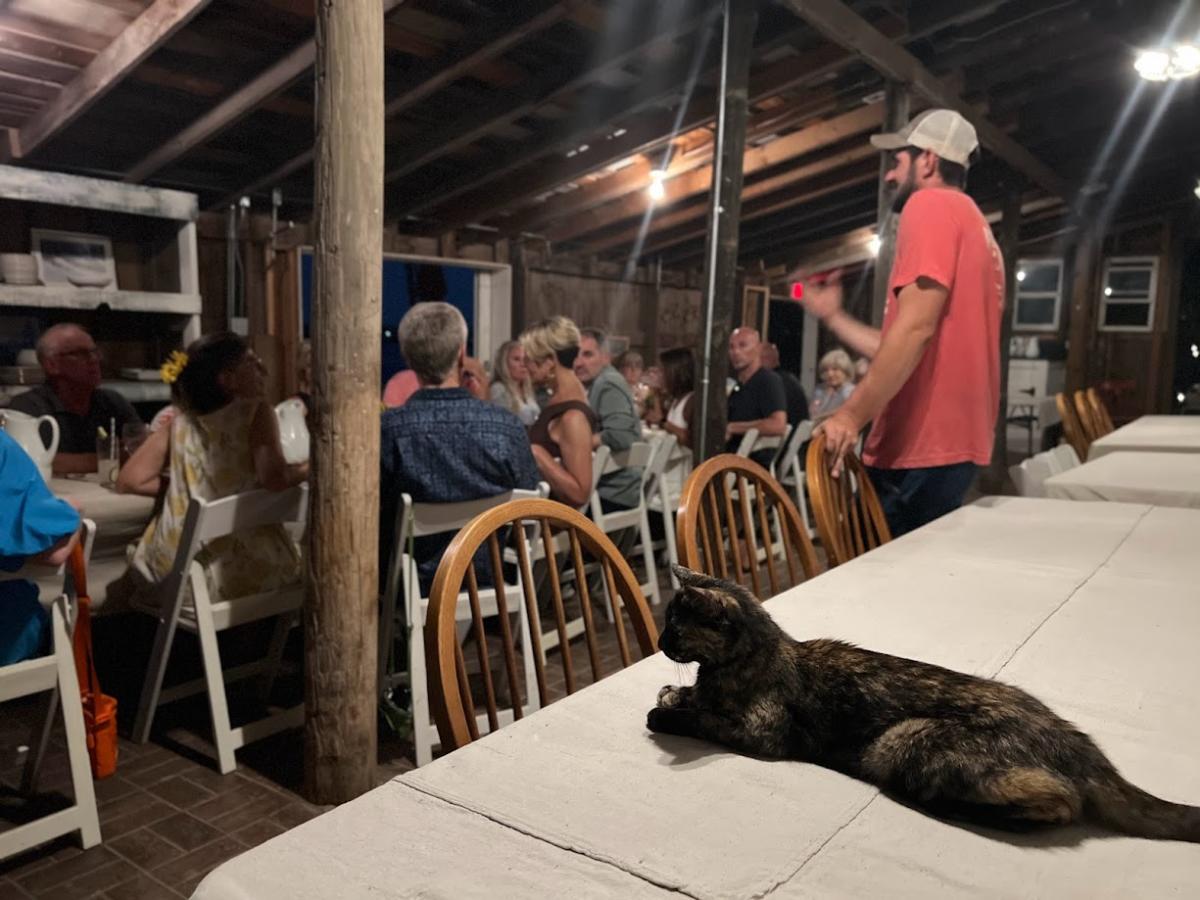 Toward the very end of the meal, the farmer, Scott (Jr.), showed up after a long day running the farm and answered questions from the table about Juniper Hill. When I chatted with him one-on-one a bit later, he mentioned that he loves to show up for special events and pizza nights, and is always happy to answer questions concerning the operations of the farm, but made sure to enthusiastically credit his mom with the farm-to-table restaurant portion of the family business.
A Question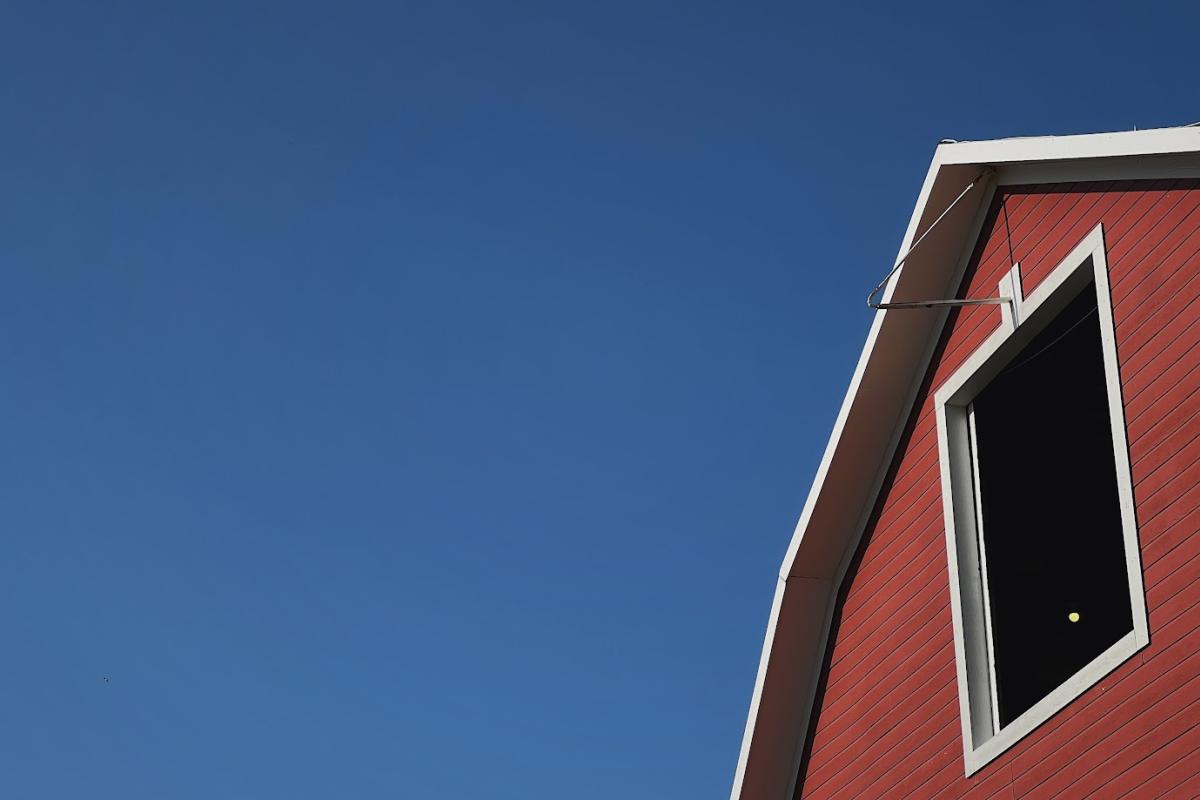 My experience at Juniper Hill Farm & Table was refreshing, and it got me thinking about the reasons behind the sudden rise of this particular brand of agritourism in the Midwest. My working theory is that during the pandemic, folks wanted to know where their food was coming from and had a renewed interest in being outside, getting fresh air, and being more self-sufficient. But as time has gone on, this search for security and comfort has become a genuine interest. The pandemic taught us to embrace the basics again.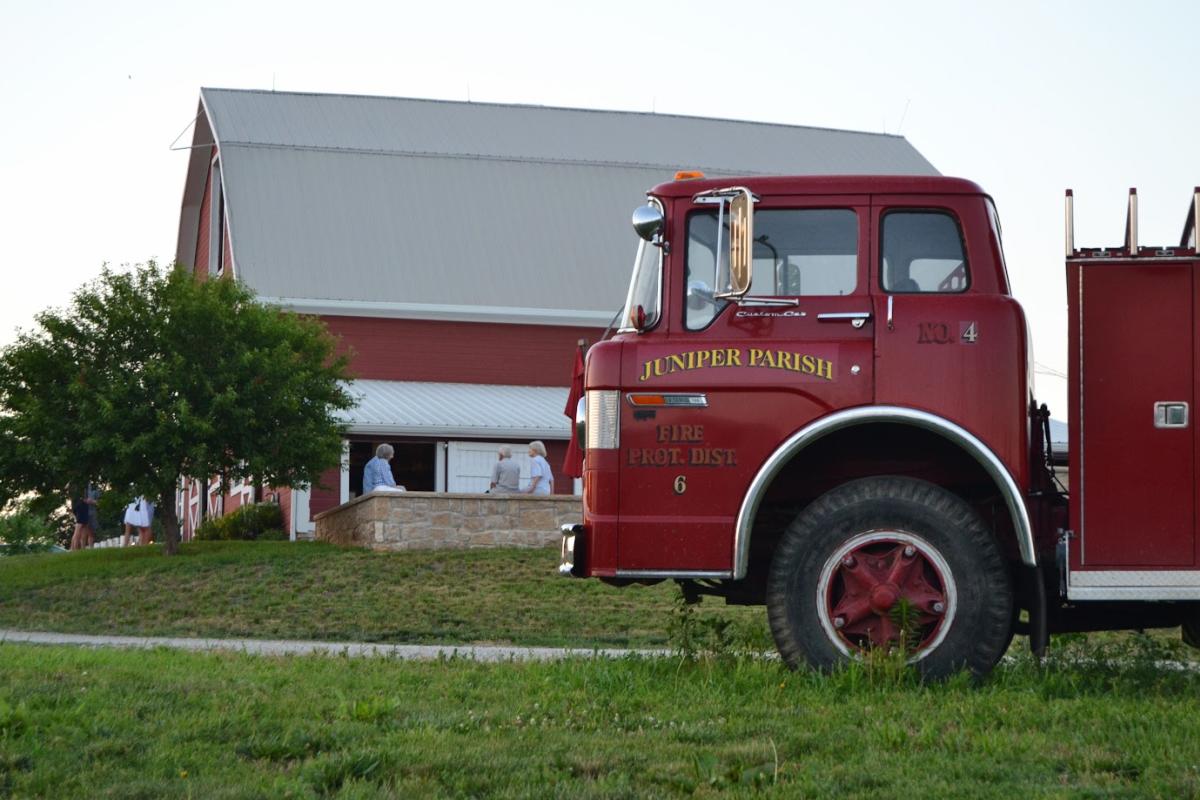 So that brings us to 2023. This new revitalization of agritourism in Kansas is a wonderful thing. Our collective interest in seeing where our food comes from and taking the time to slow down for an evening to savor good food and good company is an encouraging trend. So, let's raise our glasses to the chefs, the bartenders, the farmers, and the barn cats, all of whom are doing their part to bring something special to our community. To fresh air, good food, and time spent with loved ones around a dinner table – Cheers.
While Juniper Hill Farm & Table doesn't currently have any special Chef dinners like the one I attended on their schedule, they are starting to take reservations for their pizza nights this fall! The next booking opening is for October pizza nights, and you'll be able to book your spot starting Friday, September 1, at 10 AM CST. These pizza nights fill up quickly, so be sure to book a reservation as soon as you can. Check out their website for more info, and I'd also highly recommend following them on Facebook or Instagram for regular updates and cool pictures. 

Chef Depal Patel is currently working several evenings a week at Pane e Vino - catch him there on a pasta or bistro night! He loves to prepare multi-course meals like this one for special occasions, wine groups, book clubs, and more. Follow him on Instagram, or shoot him an email for inquiries.