John Lewis Waller was a survivor. When he had the opportunity, he flourished into a wise, empathetic leader in his local, national, and international communities.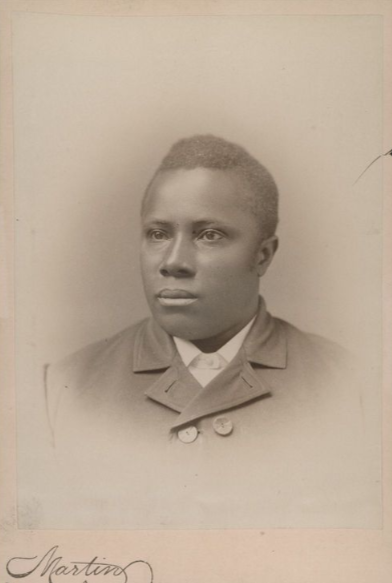 Born into slavery, John spent his first decade on a plantation in southeast Missouri. He did not learn to read or write. In 1862, during the Civil War, a dozen members of his immediate family were freed by Union troops. The family was then sent to farm land that was provided by philanthropists near Cedar Rapids, Iowa. The Wallers eked out a living, often on the brink of poverty.
John's life improved in Iowa. At age 12 he began school and learned to read and write. After graduating from high school, he supported himself barbering and became involved in civil rights and politics. His writings caught the attention of a prominent Cedar Rapids attorney who invited him to his office for an interview. The attorney was deeply impressed by the intellect of the young man and offered John complete access to his library of law books. Waller worked hard and passed the bar in both Iowa and Kansas. He never attended law school.
In his third decade, Waller went to Kansas to promote the inclusion of Blacks in society, especially by exercising their right to vote. John and his wife Susan moved to Lawrence in 1879, and their daughter Jenna was born a year later. Waller had a law office on Mass. Street, continued to work as a barber, and became active in local and state politics.
The Wallers were members of St Luke African Methodist Episcopal (AME) church along with Charles and Mary Langston, the grandparents of Langston Hughes. The church was the foundation of their community, and the Wallers started a literary society there.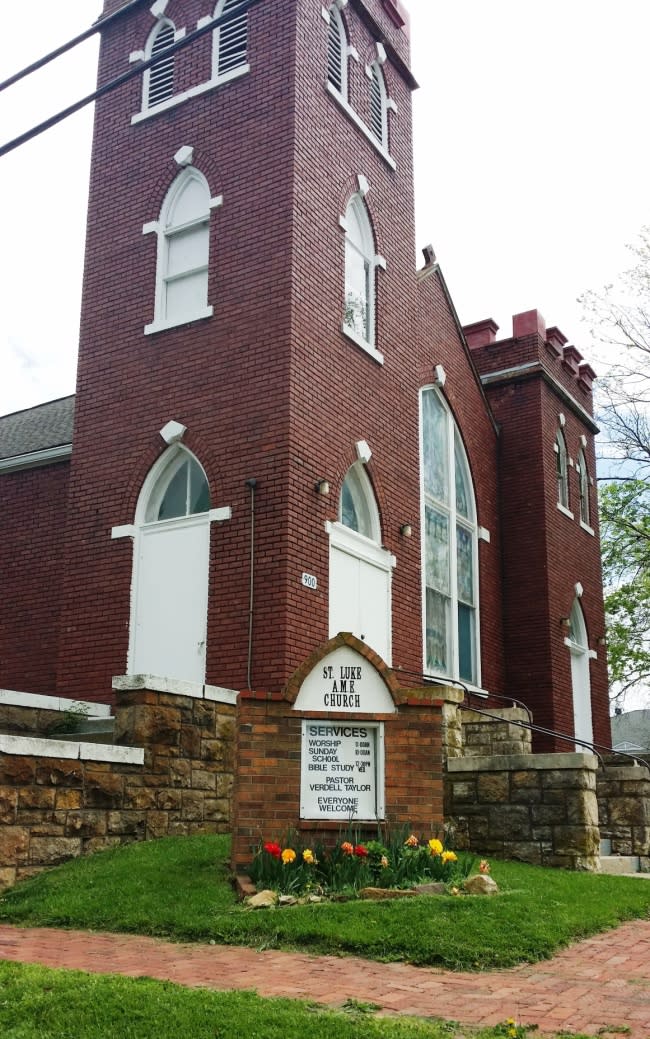 John belonged to a Black chapter of the Masons and was elected to the Lawrence School Board. With their community contacts, the Wallers advocated for the integration of schools and for equal justice.
A particularly grievous injustice in Lawrence was the lynching of three Black men in 1882. John Lewis Waller was called on to chair a meeting of all people at the courthouse to address the anger and fear in the community.
"As law-abiding citizens," Waller said, "we view with alarm the spirit of lawlessness, which under the garb of upholding and purifying the law, often violates the first principle of justice."
Waller's leadership calmed the crowd. The people chose peace while asking for justice.
Waller next turned to national politics and became a voice for Black Americans in the Republican party, serving as the only Black elector in the Electoral College of 1888. Waller received a political plum in 1891 when President Benjamin Harrison named him consul to Madagascar, the island nation off the east coast of Africa.
While stationed in Madagascar, Waller focused his diplomatic efforts on supporting the island's royal family as they resisted colonization by France. When the French invaded and overtook Madagascar in 1895, John Waller was arrested, shackled, and sent in chains by ship to Marseilles. A diplomatic storm ensued between the U.S. and France over Waller's imprisonment that was only ended by the personal intervention of President Grover Cleveland.
The last chapter of Waller's public career was during the Spanish-American War when he served as an officer with the Twenty-Third Kansas Volunteers. It was hardly business as usual at the time for the US military to entrust an all-Black regiment to Black officers, but Waller did the job with the same strong leadership and integrity that was his lifelong style. He returned from that posting in Cuba in 1899 and retired to New York City.
Robert C. Dinsdale Lawrencehistorytours.com

A Black Odyssey: John Lewis Waller and the Promise of American Life, 1878-1900
https://www.blackpast.org/african-american-history/waller-john-lewis-1850-1907/