*Originally posted March 8, 2017. Updated March 29, 2022
Gameday in Lawrence, Kansas - where to watch and what to eat!
Can you feel that? There's something in the air, and it's contagious! It's called March Madness, and if you spend a good amount in time in Lawrence (where the game grew up), you're sure to catch it.
We all know that the best place to watch a college basketball game is live at Allen Fieldhouse, but since that's not an option in post-season play, we've identified some of the best places in town to watch the game. Rock Chalk!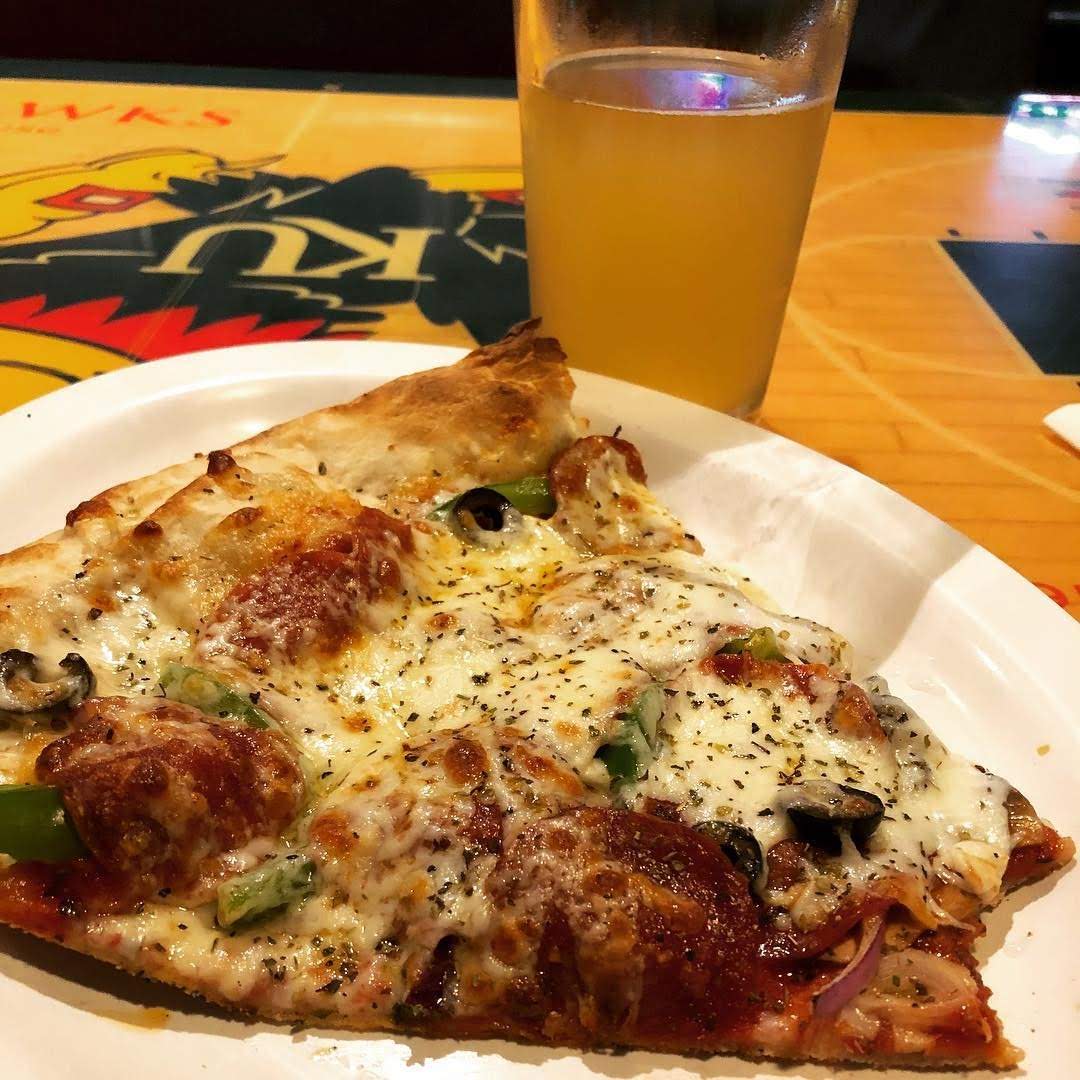 Johnny's Tavern North (the original) has been serving up tradition since 1953. If you're watching the late games, take advantage of this special:  single-topping slices of their New York-style pizza are only $2 after 9:00 PM every night of the week. All Johnny's locations are official watch party spots for the KU Alumni. Fans love the great food and drink specials and festive atmosphere at the West location as well. The "grown-up" Johnny's is a favorite for locals on game days. One reason why - there's not a bad seat in the house. 26 high-def TVs will be tuned in to the Madness.
Watch on campus at The Bird Dog Bar in The Oread Hotel. Order from a menu of burgers, steaks, seafood, appetizers, and desserts as you watch the game on one of ten 50-inch flat-screen televisions. Don't miss the outdoor terrace! Parking in The Oread garage is free for all Bird Dog Bar patrons.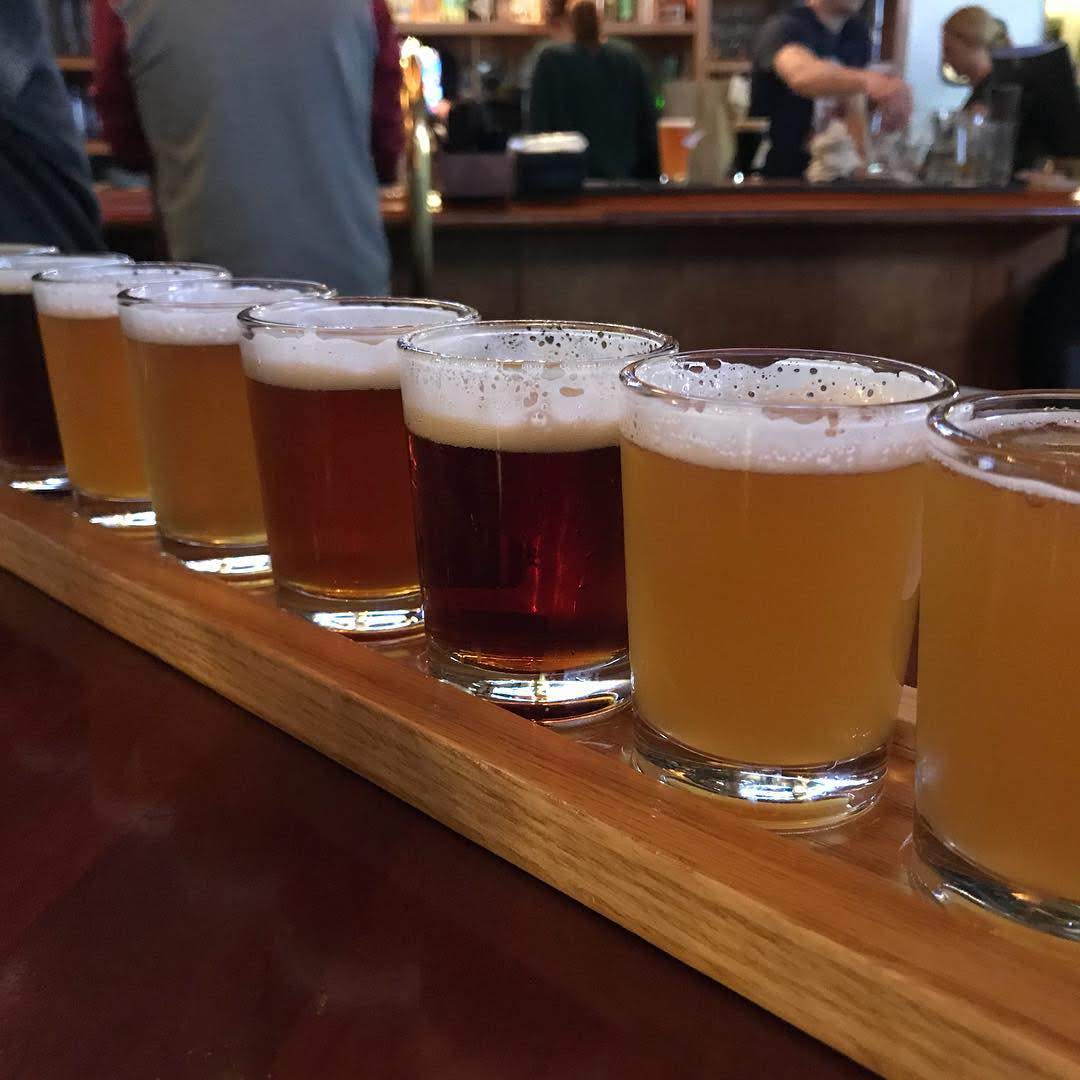 23rd Street Brewery is a full-service brewpub with daily food and drink specials. By the menu, you can tell they have love for KU.  A pasta dish called "The Bill Self" is a hit, and tops made-from-scratch mac & cheese with buffalo chicken tenders. The award-winning beers that brewmaster Russell Brickell is brewing up are mouthwatering. The "Crimson Phog"  is a 2007 G.A.B.F. Silver Medal Winner in the "Irish Style Red Ale" category. 
Set'em Up Jacks is a sports fans dream. First of all, they have a "big freakin' screen" – it's 22' tall! Seven more 10' screens and several TVs are strategically placed throughout the sports bar for the best viewing experience. Serving everything from wings and burgers to steaks and salads, their extensive menu has something for everyone. Be sure to check out their daily food and drink specials.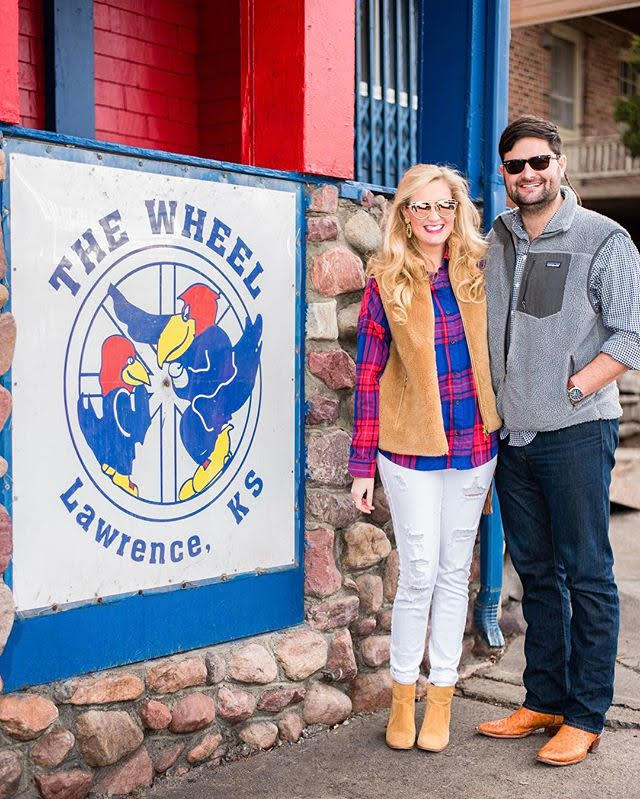 The Wagon Wheel is a KU Institution and a favorite for alumni and students. It's been named one of the best college bars in the nation for the food, drink, and atmosphere. You can watch the game outdoors, and if you so choose you can sign your name on the bar with a sharpie and no one will get mad. If you want a seat for the game you will have to get there early, and if you get there early you may as well order the famous Wang Burger – it's only served during the day. Pizza is served after 5:00 PM.
Henry T's is another local game day favorite. Partially due to the wings - some say they are the best in town. There are plenty of TVs, so there's not a bad seat in the house. If you're feeding a crowd at home, check out the party packs that are available for pick-up.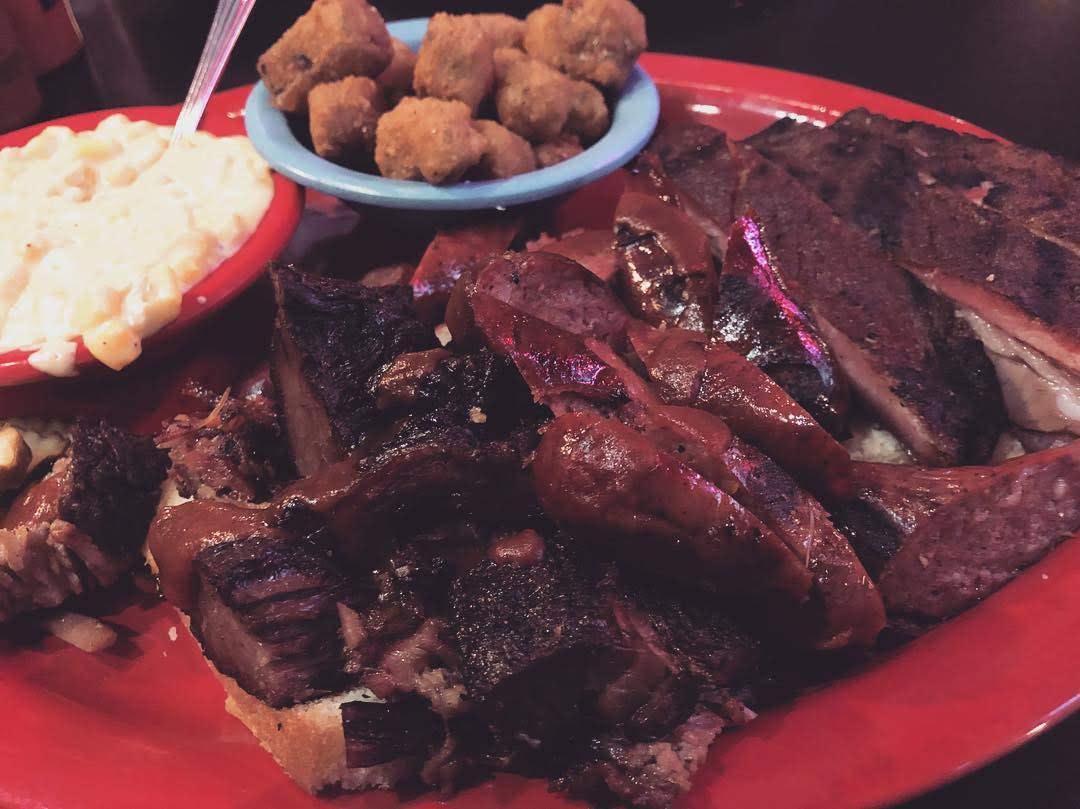 Basketball and barbecue are a great combination, and Bigg's BBQ is serving up both! Their BBQ has been voted the "Best in Lawrence" for nine years straight. The ribs are a favorite, and they are on special on Thursdays. They often do game day drink specials in addition to their weekly specials.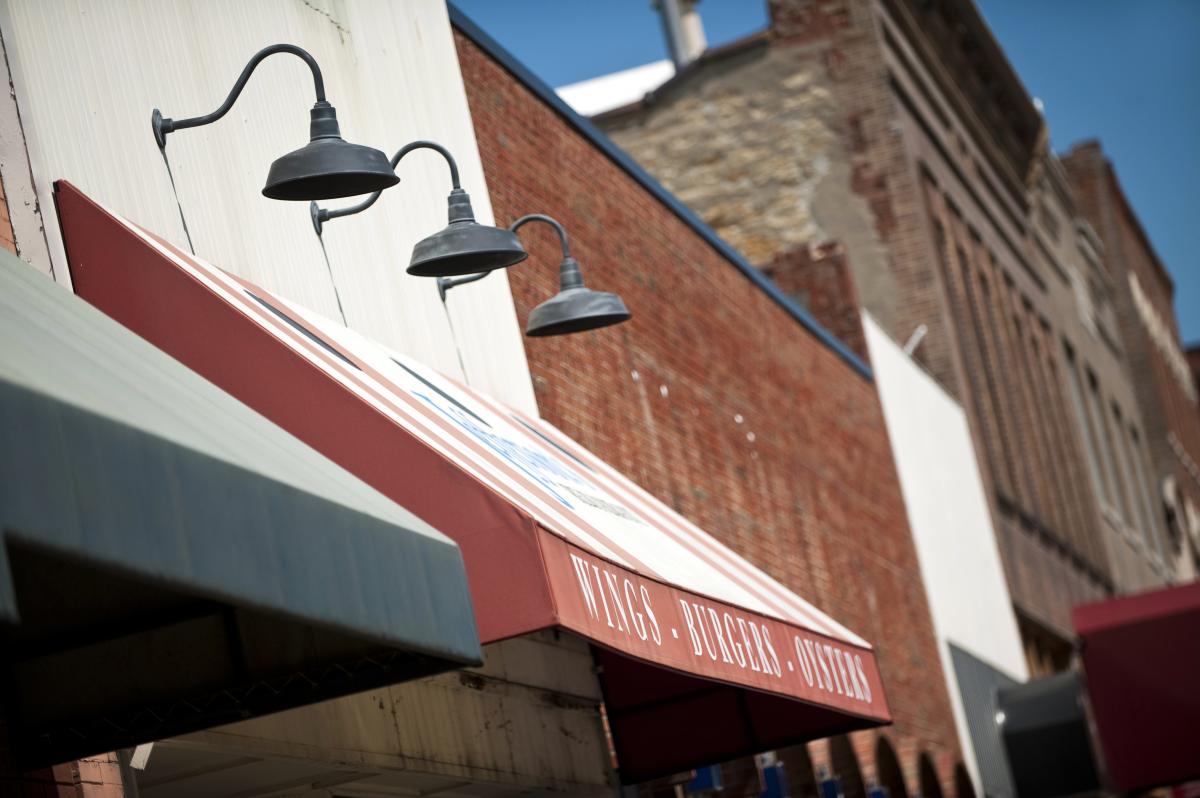 Jefferson's in downtown and west Lawrence is another contender for the best wings in town. There are 19 signature wing sauces to choose from ranging from the super mild teriyaki to the crazy hot "afterburner. The Monday-Friday 3PM-6PM Happy Hour specials are perfect for game day and include nice drink specials and ½ off fried pickles (another local favorite).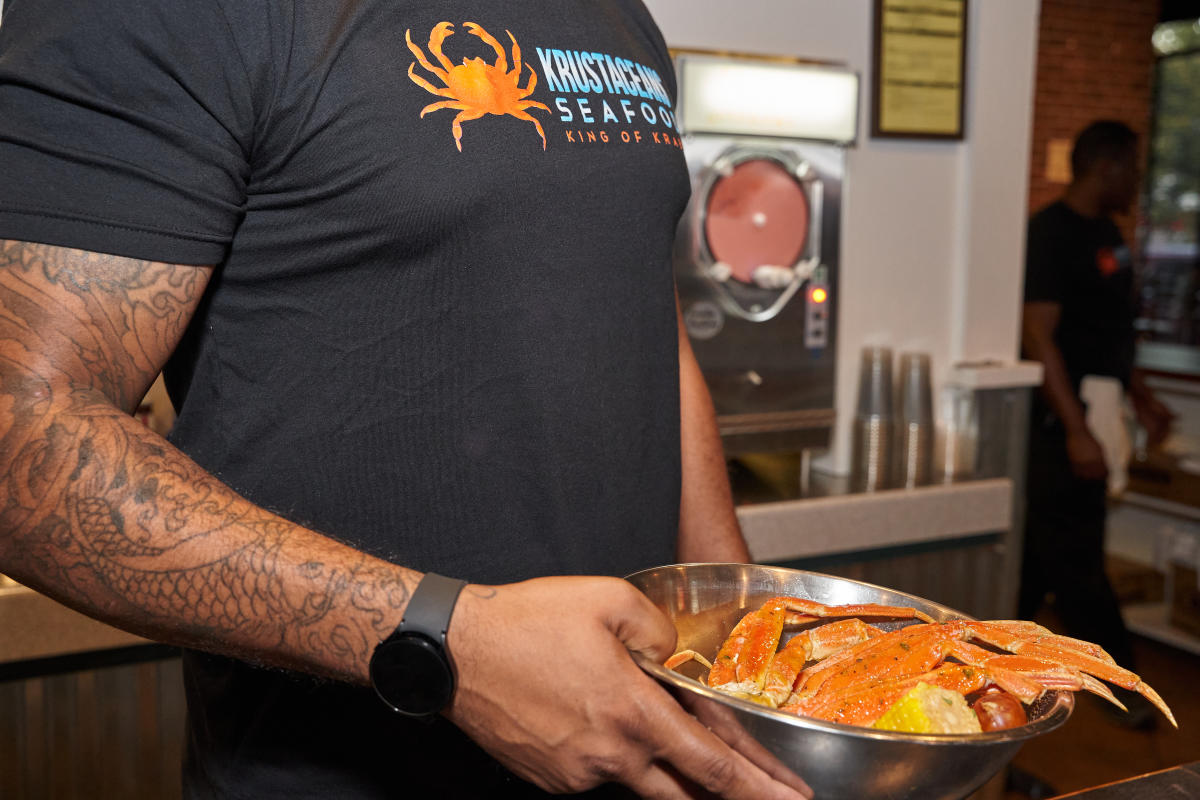 Seafood platters, ice-cold drinks, a clean atmosphere, and the big games on the big screens... how does that sound? If you're like me, it sounds dang-near perfect! That's what you'll get when you choose Krustaceans Seafood in Downtown Lawrence as your game day destination.