The Summer of 2020 has been one unlike any other. We traded pool parties for social distancing, pride parades for protests, and dining out for carry out. Though tensions have been high, it's clear that Lawrence is a community that strives to support one another. From fundraising to free meals, this town is constantly leading the way in advocating and assistance. After the Black Lives Matter protests around the world and at home, agencies everywhere looked for ways to stand in solidarity and address systemic racism.
Additionally, I received quite a few private messages from local music lovers. They wanted to become more familiar with Black artists and musicians, as well as purchasing their work to support them. A great place to start would be BLACK Lawrence, which stands for Black Literature & Arts Collective of Kansas. The organization celebrates Black artists from various mediums, including art, poetry, and music. They regularly connect these artists to the community and highlight their work over on their Facebook page.
Otherwise, we've compiled a list of just some of the active Black musicians in town. Pro tip: When purchasing music, the artists get more from Bandcamp than streaming on Spotify. Here are some of the more recognizable faces in Lawrence.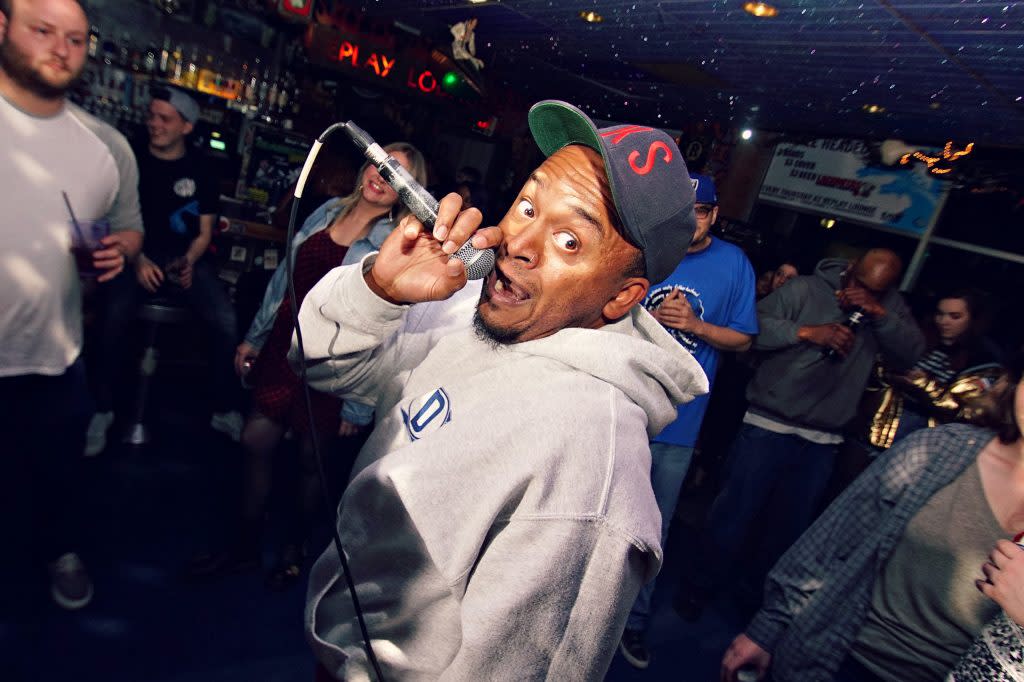 There's a reason we've listed Approach first on the list. He paved the way for a lot of artists in the local hip-hop community, and was the first cover star to grace the I Heart Local Music magazine for that reason. In addition to mastering the craft and being one of the more energetic and exciting live shows to watch, Approach also runs Datura Records, where he recruits and coaches several successful area performers. Bonus: he often performs with a full band and has been known to bring huge followings out to his shows.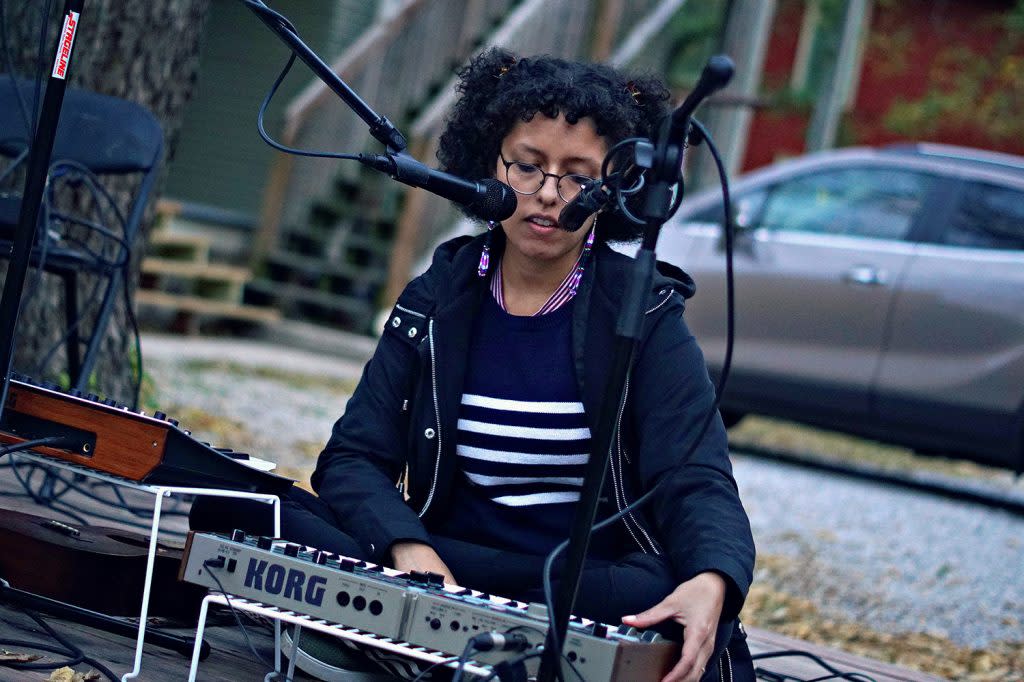 Bad Alaskan is the moniker of Alex Williams, a Black and Indigenous musician, scientist, and activist who spreads their work all across the community. In the music scene, Bad Alaskan is an absolute maestro on the synth, specializing in electronic instruments, keys, and ukulele. Their cover of "Strange Fruit" is a popular one often requested for their live sets: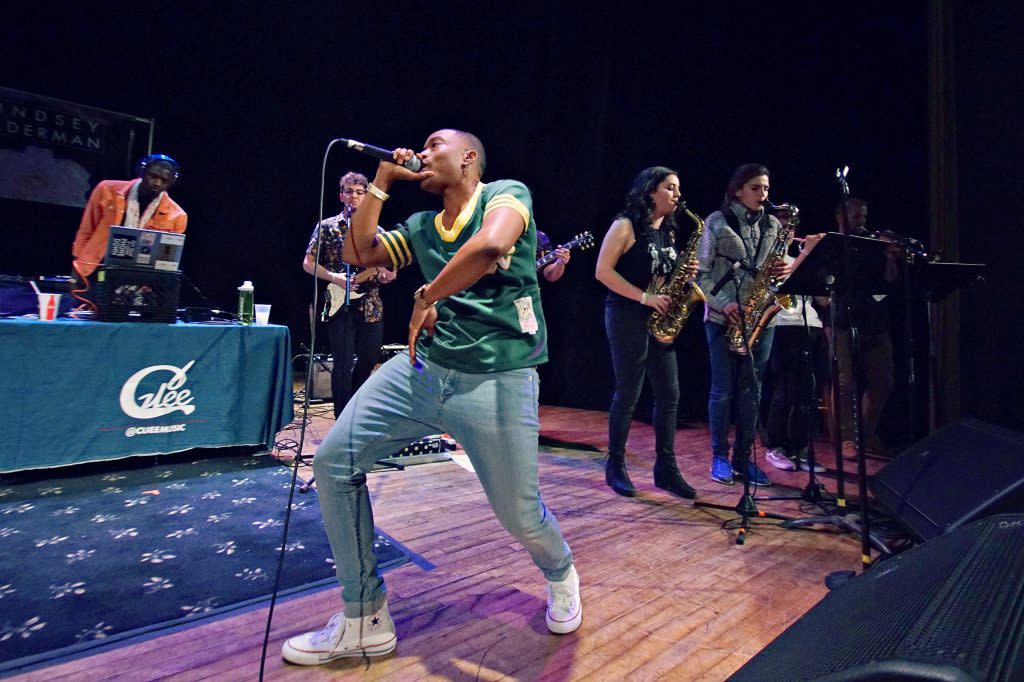 Despite a global pandemic going on, Quis (formerly known as Cuee) shot to popularity worldwide after Spotify snatched him up for a Trans Pride playlist this Summer. His single "Shook" became an instant favorite with fans, and he's now seeing a large following online. The performer has gone through many transformations as an artist and a person during his time in Lawrence, and word is we'll have some new music to look forward to soon.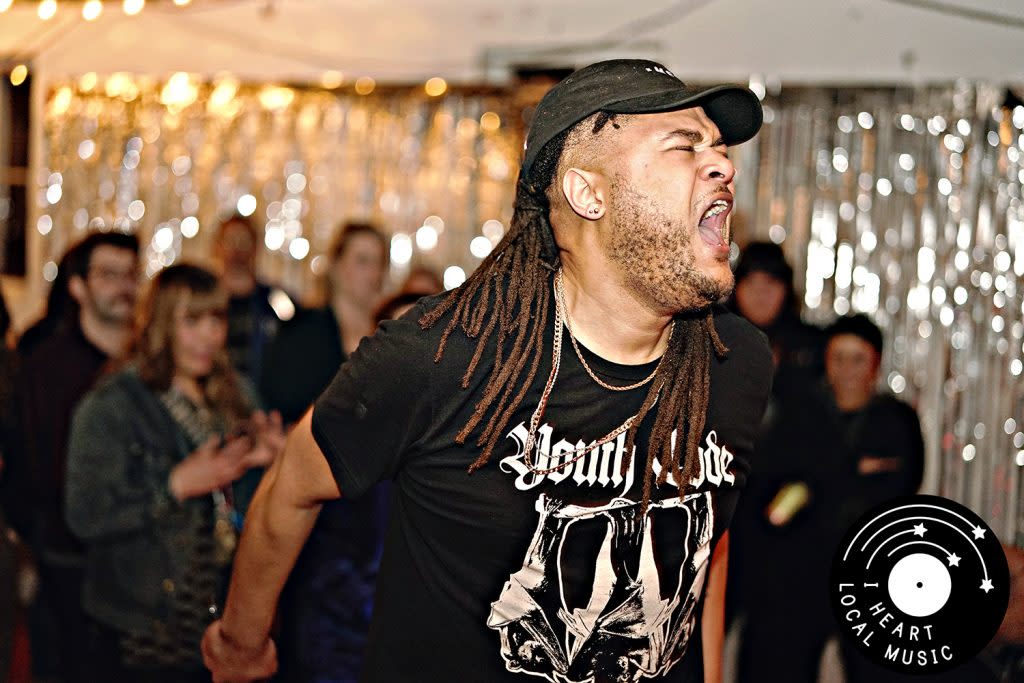 Ebony Tusks (High Dive Records) is a group that shares members between Lawrence and Topeka. Martinez Hillard is a master lyricist who fronts this act, and he is an absolute force to behold at live shows. Even during the quarantine, the hip-hop act is still making grand statements. Their NPR Tiny Desk Concert Submission is likely one of the best music videos of the year, and you can watch it below (they take the desk for a destructive little walk, you guys!).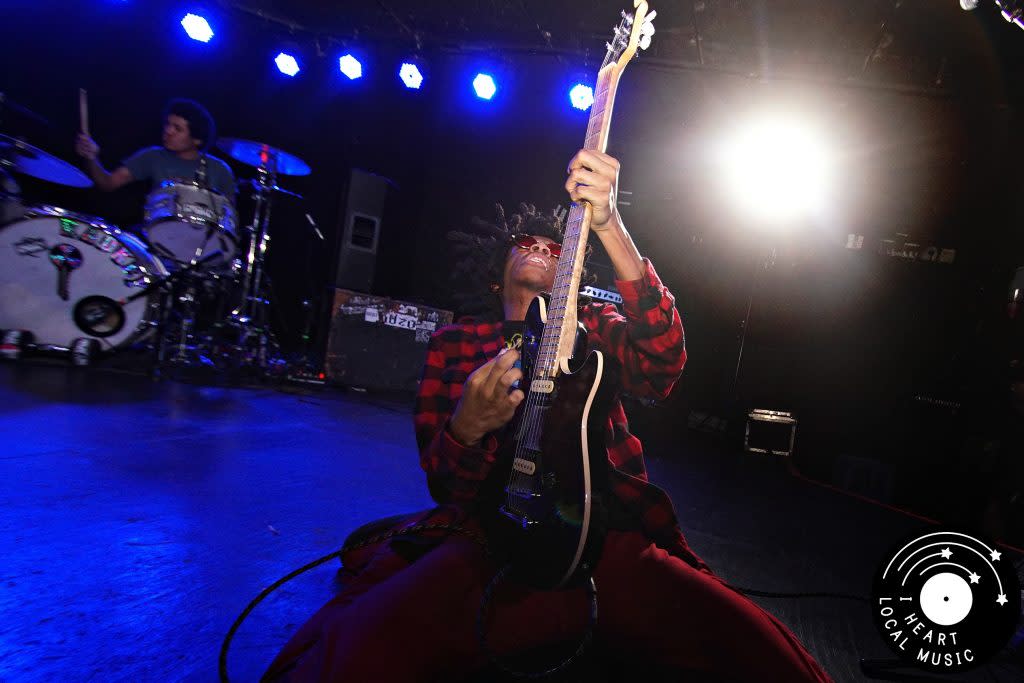 Radkey is a Kansas City rock band that cut their teeth on the Lawrence music scene before gaining worldwide notoriety. Despite playing stadiums and large festivals, the trio of brothers often return to Lawrence for two shows every year at the Bottleneck because they've often referred to it as the perfect rock venue. The punk rockers spent their quarantine celebrating the release of No Strange Cats. The crowd-funded album featured several cats from their fans on the album artwork, including a famous Love Garden feline.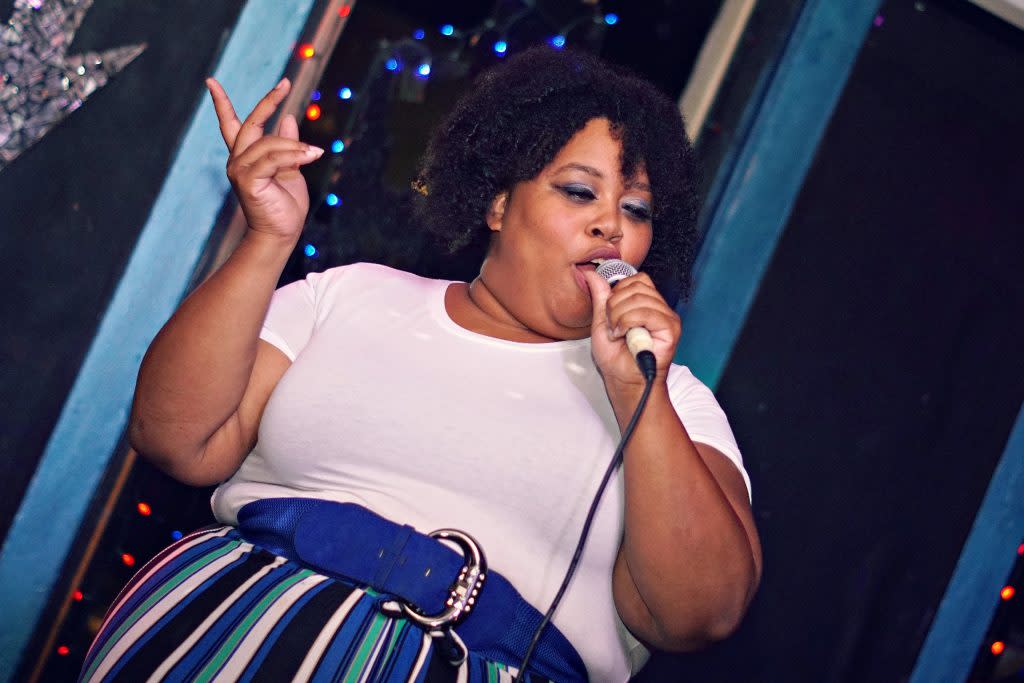 I Heart Local Music loves TL Jones. Sometime in the last year, we learned that they were one of the hosts of a secret hip-hop showcase that happened at the Jazzhaus every week. This person is a charmer on the stage, with beautiful vocals to match. They sport a wide range, from high energy tracks to more emotional ones (like the "Miss Me" featured below).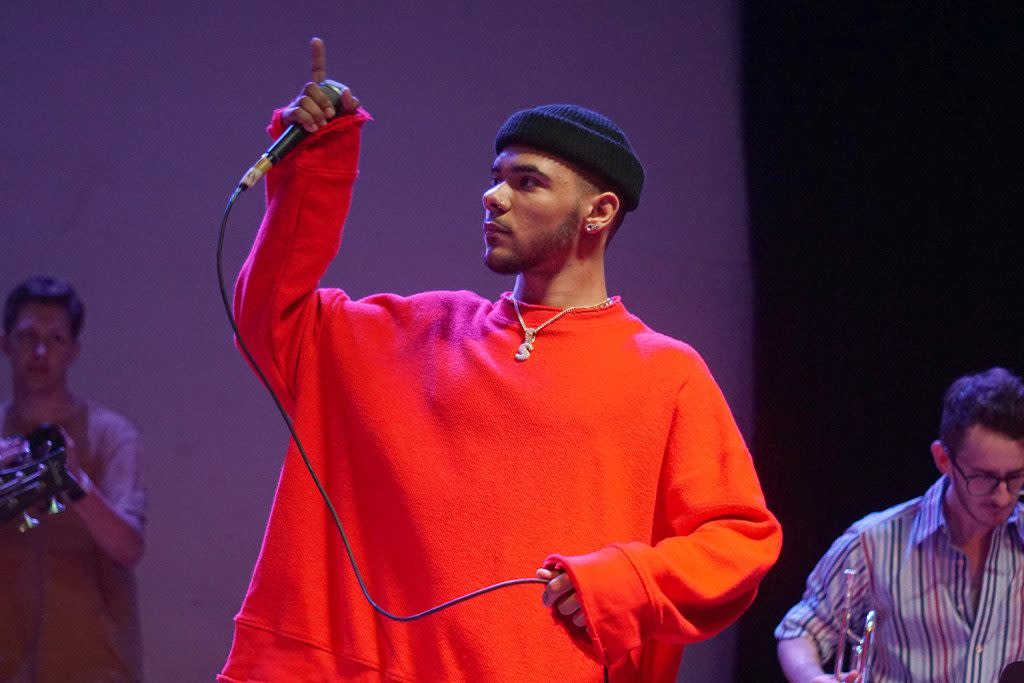 SHAH is an up-and-coming artist who divides his time between Lawrence and Kansas City. He found a bit of popularity this Summer after his recent single "Change Your Mind" landed him on a Billboard list for PRIDE. The 20-year-old artist has big plans, with an album on the way later this Summer. He's a fan of making stunning music videos, and his video for "Change Your Mind" is a must see: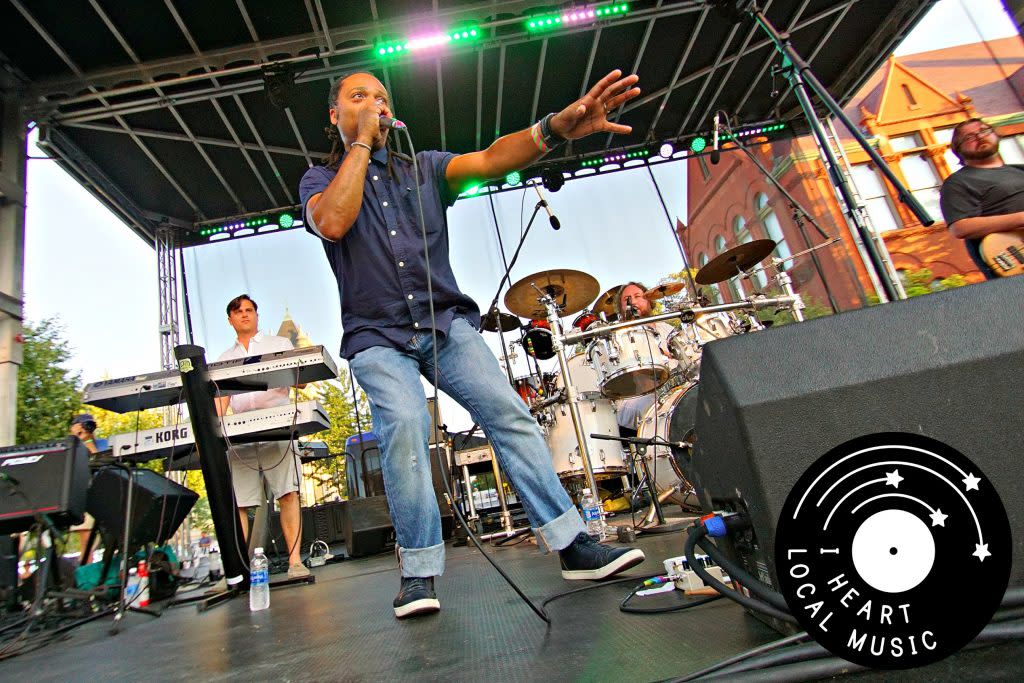 Joe Sears is the smooth vocalist fronting this group. Page 7 really can do it all: reggae, ska, soul, and rock. Lawrencians will recognize Sears from the very popular Curtis Mayfield tribute at the Granada over Thanksgiving weekend. They're also known for appearing at major festivals in Lawrence, including Live On Mass.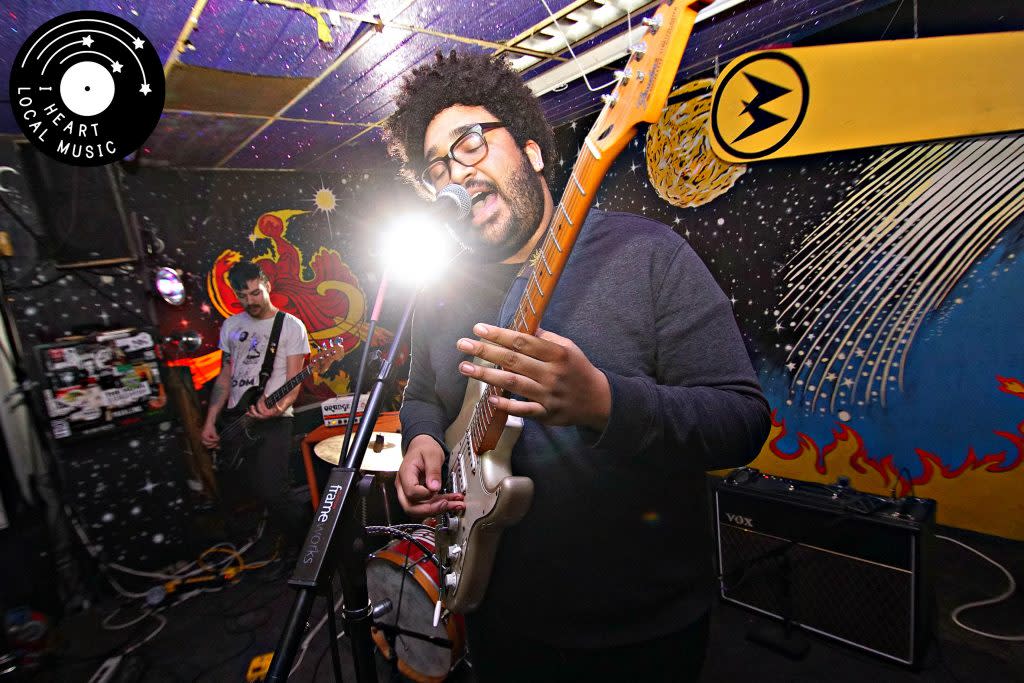 If you like to have the occasional psychedelic freak out, may we suggest dabbling in the musical stylings of Pale Tongue? As one of Lawrence's strongest psych rock bands, their shows are often met with frenzied energy in the dark corners of dive bars and small venues. They also released one heck of an EP, one of the best in recent years, and it's worth your attention.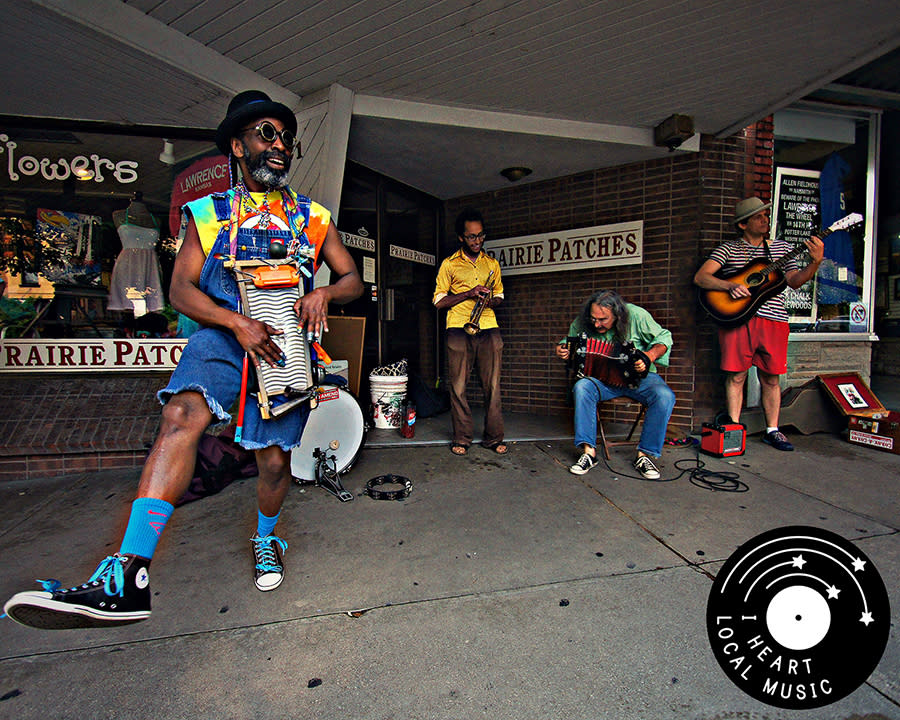 You cannot be a Lawrencian without knowing who Barry Washboard Barnes is. As Lawrence's most beloved busker, the artist is often spotted with Tommee Sherwood on the corners of Downtown Lawrence, indulging the masses in Zydeco. His trademark (aside from his washboard, of course) includes kicking his hat up in the air and catching it on his head. The kids love it. 
It's rough going through the quarantine without seeing his band Zydeco Tougeau Downtown. Luckily, they've just released an album! Here's the newly released Chicken Walk.

For more information, we've highlighted black musicians from Topeka, Lawrence, and Kansas City in our Spring 2020 issue below: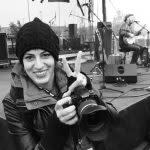 Fally Afani
Fally Afani is an award-winning journalist with a career spanning more than two decades in media. She has worked extensively in radio, television, newspapers, magazines, and more. Currently, she resides in Lawrence, Kansas, where she works as a music journalist and is the Editor of I Heart Local Music.