Well, we hope you like bluegrass because there seems to be an endless supply this month in Lawrence, Kansas.
August is such a great time of year to slow down and really enjoy one of the stronger portions of the music scene. School starts back up, but everyone's still got chill Summer vibes—and who better to flock to chill vibes than folk and bluegrass musicians. Consider this a precursor to Winfield. Events like FidPick and Kaw River Roots Fest seep into all parts of the community, and you'll be hard pressed to find a venue that doesn't have a banjo gracing its stage this month.
Here are our recommendations for live music in August (don't worry, it's not all bluegrass).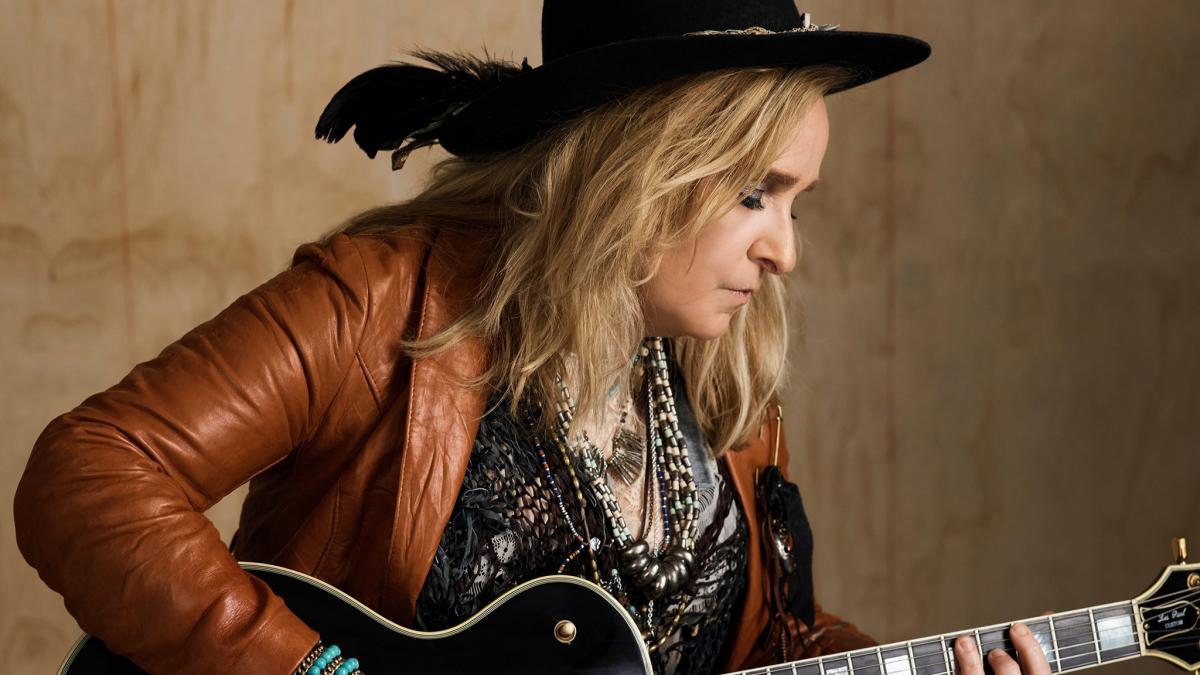 Liberty Hall | August 14
It's always nice when a Kansas native comes home. Melissa Etheridge, most notably remembered for her 90's rock hits "Come to My Window" and "I Want To Come Over," is returning to Lawrence with a big show at Liberty Hall.
Her most recent Lawrence appearance was at the Lied Center, and if you know anything about Etheridge's rock prowess, it's amazing the walls didn't come crumbling down. The sheer magnitude and force of her guitar skills is enough to knock you over, and Liberty Hall will provide such a thrilling acoustic experience for any gear head (seriously, check out her gear onstage when she's there). Paired with her raspy vocals, we're more than ready to rock.
RIYL: the golden age of 90's pop/rock ballads, lesbian leaders who paved the way, Lillith Fair.  
The Granada | August 21
American-Jamaican rapper Sean Kingston has connections to some of the most incredible women on the planet. Beyonce, Gwen Stefani, and Zen-freaking-deya are just some of the artists he's collaborated or performed with. There's something utterly charismatic about him, which is why his upcoming Granada show is not one to miss.
His big hit "Beautiful Girls" is the song that keeps fans rushing to his shows, but his latest album Road to Deliverance will have no shortage of dance hall hits. Isn't a big dance party at the Granada a perfect way to end one of the hottest and most active summers in recent memory? We'll see y'all shaking your tushies on the dance floor with Sean Kingston.
RIYL: Jay Sean, Taio Cruz, Soulja Boy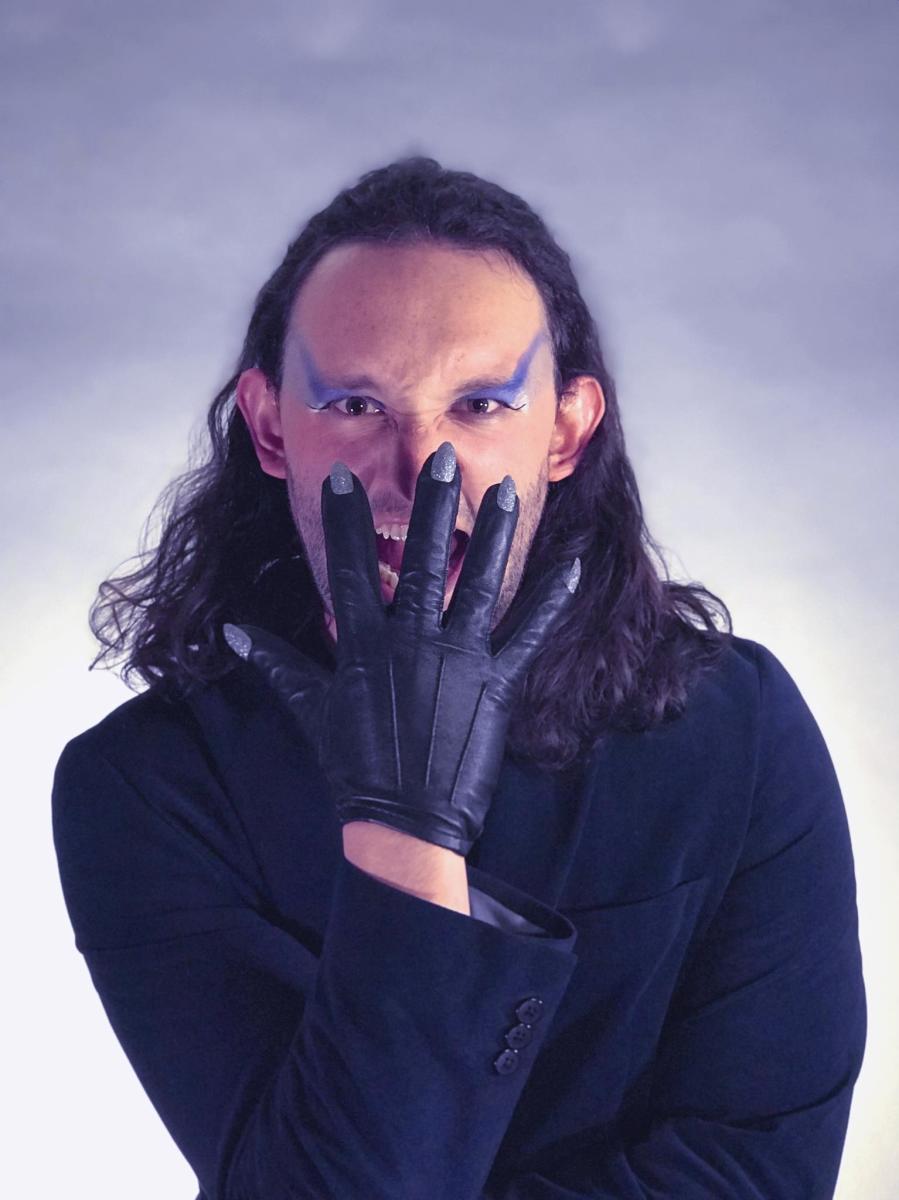 Replay Lounge |  August 27
The pandemic put major gaps in many musicians' timelines. One of the musicians hit hardest was Serene Fiend. A meticulous planner, the electronic musicians planned out releases and performances with purple perfection. Now, he's finally back with (gasp!) a new album and a big show.
Elegies and Effegies comes out late August and is sure to feature the synth skills from the longtime Lawrence musician. His shows are a treat for the eyes and ears, as Serene Fiend's Joel Bonner is quite the stage performer with the energy of a thousand suns.
Rounding out the lineup is some of the best hip-hop Topeka has to offer, with performances from Ebony Tusks and Young Mvchetes. All three acts on the lineup wake up every day and drink excellence, and it'll be hard to tell who has the most energy out of the three because they're all outrageous.
RIYL: Loud electronic noises, goth stuff, NIN, Death Grips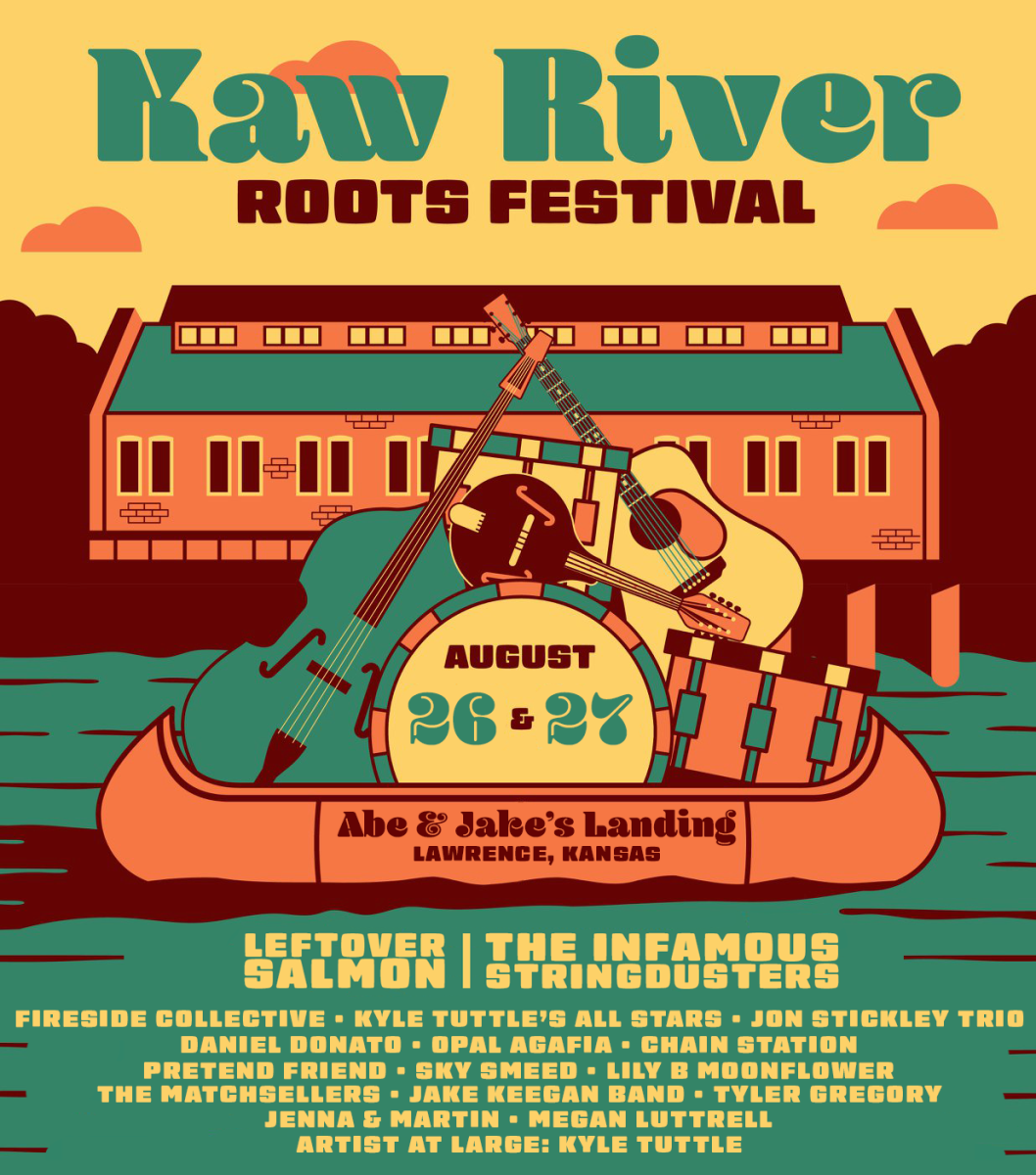 Abe and Jake's | August 26 & 27
Kaw River Roots Fest was one of our favorite new events to come out of the last year. Nestled on the beautiful and scenic Kaw, bluegrass musicians come from far and wide to congregate and pluck the night away at Abe and Jake's. The festival features two stages inside, one outside in the parking lot, and another outside on the deck overlooking the river. Every set is picturesque and divine.
This year's lineup is nothing to scoff at, with Leftover Salmon and the Infamous Stringdusters headlining the weekend. Shows start good and early in the evening/late afternoon, so there's a time slot for everyone.
Here's the full lineup:
RIYL: Unfit Wives, Split Lip Rayfield, Old Fangled, dancing barefoot
South Park | August 28
Oh, you THINK you may have had your fill of bluegrass this month, but wait! There's more! The Kansas State Fiddling and Picking Championships kick off at high noon on Sunday, August 28.
This competition is a staple for Lawrence music-lovers, and features flat-pickers, fiddlers, and sometimes a few cloggers. The mature trees at South Park provide plenty of shade, and a team of vendors and volunteers keep spirits high, so pull up a chair! This is possibly the most chill competition you'll ever see, but you'll be wowed at just how fast some of the fingers on stage can move. Who knows, you might just see the next Julian Davis!
RIYL: Spencer & Rains, Alferd Packer Memorial String Band, picnics in the park
Other notable shows this month:
Kaw Valley Public House  | August 4
Replay Lounge | August 5
Kaw Valley Public House | August 6
Replay Lounge | August 9
The Bottleneck | August 12
Replay Lounge | August 12