Jayhawks from across the country are flocking to Lawrence this weekend to continue the celebration of the 2022 NCAA Men's Basketball National Championship Jayhawks. But that's not all there is to celebrate in Lawrence this weekend! Celebrations of cultures, books, music, food, and more are happening throughout the town. Read on to see how you can immerse yourself in our unmistakable community this weekend.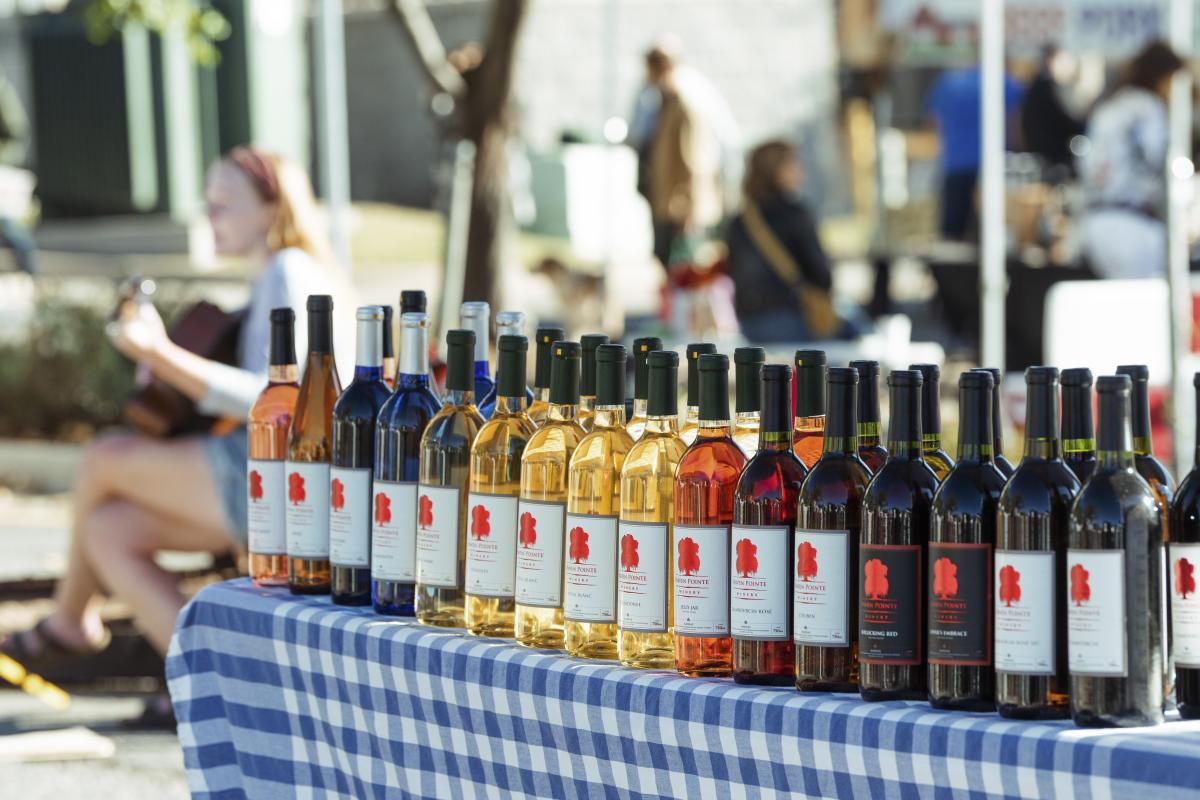 CELEBRATE LOCAL FOODS
This year's opening day of the Lawrence Farmer's Market is absolutely something to celebrate! Fresh foods from produce to baked goods, plus delicious hot breakfast foods, wine, honey, crafts, and much more will be available to you. It's all hyper-local as the goods at the market are all produced within 50 miles of Lawrence. You can bet on live entertainment for a festive atmosphere. I have a feeling this week there will also be a lot of high-fives. 

CELEBRATE INDIGENOUS CULTURES
The First Nations Student Association at the University of Kansas is hosting their 33rd Annual Powwow during the Indigenous Cultures Festival at the Lied Center of Kansas this Saturday, April 9. All are invited to experience the cultural celebration of singing and dancing that honor the traditions of Native American ancestors. This Q&A and Powwow Etiquette page is a great resource for those who have never attended a powwow. 
Indigenous films, educational workshops, and children's activities focused on Indigenous cultures and history will take place all day during the 5th Annual Indigenous Cultures Festival. The event is free and open to the public.

CELEBRATE AREA AUTHORS
The in-person Paper Plains Literary Festival has been in the works for several years. COVID squashed the first planned event in 2020, and the very excellent 2021 event was completely virtual. Finally, Paper Plains will feature in-person author talks, book signings, and more this weekend. Programming is available virtually for those who are unable to attend physically. Highlighting the event are keynote author talks from Angeline Boulley, Sarah Smarsh, and Collin Whitehead.

CELEBRATE HERITAGE THROUGH MUSIC
The best Celtic acoustic bands in the region will show off their talents at the Celtic Roots Festival on Saturday, April 9 at the Union Pacific Depot in North Lawrence. In the early afternoon, knowledgeable instructors will give workshops on various instruments including fiddle, flute, and mandolin, and in Celtic dance. Music and dance performances begin at 3:30 and continue throughout the evening.