Another month has already flown by, which means only one thing: It's Final Fridays time! Lawrence is at its best in spring*. Having a beautiful spring may be an inherent trait of all cities in the Midwest that actually experience all four seasons each year, but there's something about that breath of fresh spring air in Lawrence that pulls folks from their homes out into the streets to celebrate. April's Final Friday is a great way to kick off a party that's sure to last all weekend long. Here are my suggestions on how to make the most of this last weekend of April.
*Note: I will probably say the same for the other seasons, too. I quite like Lawrence at all times of the year. 
FRIDAY: JOIN THE ART PARTY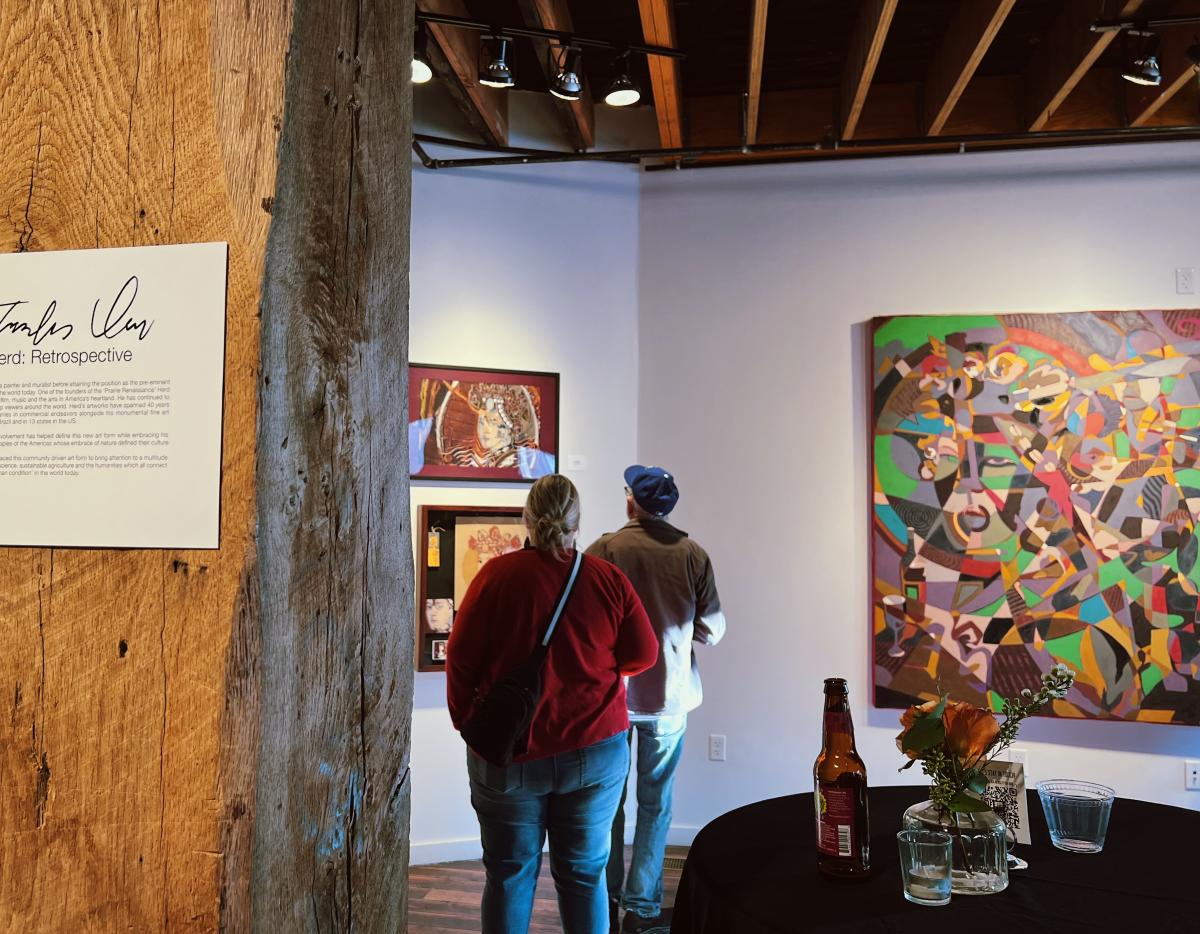 Welcome to Final Fridays in Lawrence. On the last Friday of every month, Lawrence collectively throws open its real and metaphorical doors to all the city's artists and art lovers. Galleries do what they do best, storefronts and coffee shops convert into temporary art exhibits, and music spills out into the street from every direction.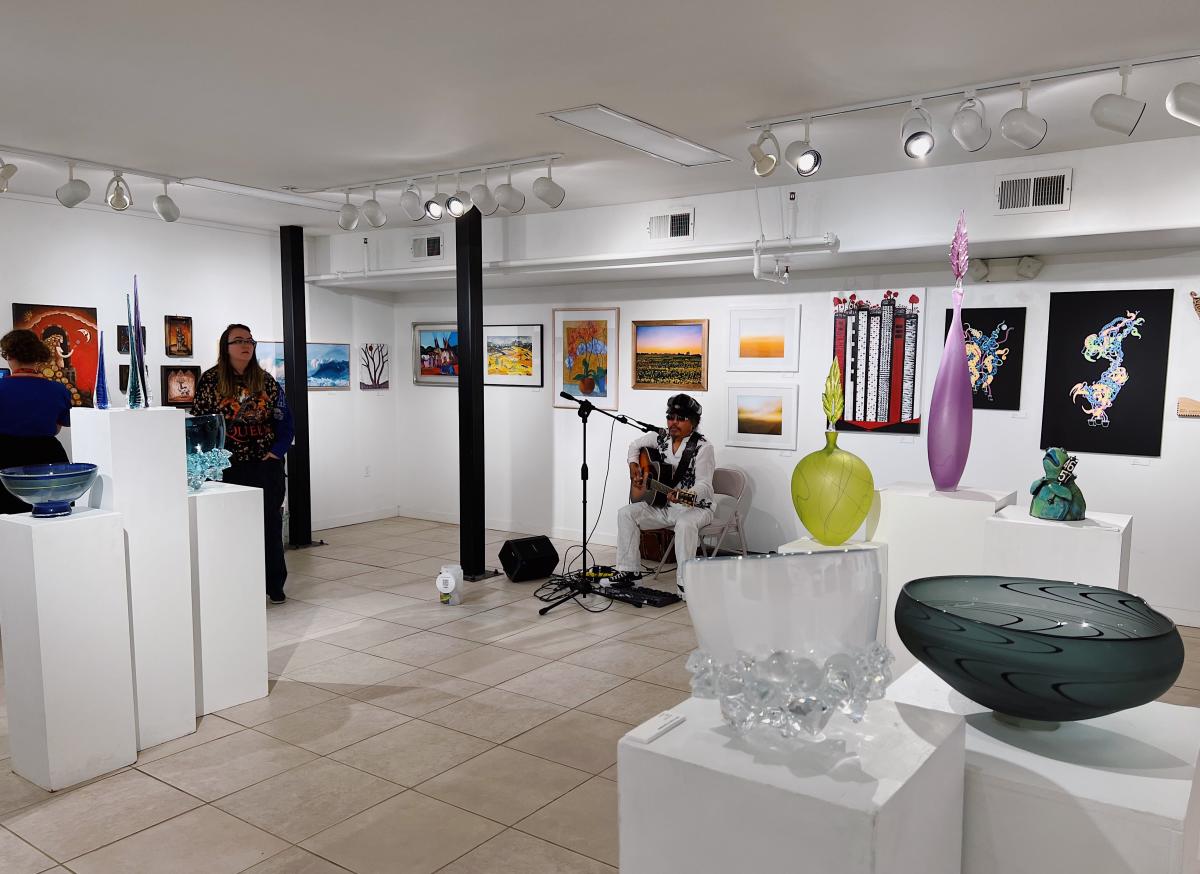 Last month, I challenged myself to visit every show on the calendar, and it was a blast. At first, I have to admit, I was all business, checking off the shows like boxes on my to-do list. This is not to say that I wasn't enjoying the art, but I wanted to grab photos and videos from every location so that I had something to put in this month's blog. However, I realized quickly that my automaton ways not only went against the spirit of Final Friday, but that the charm of the event was pulling me in as it always does.
As I traversed on foot around the East Lawrence Warehouse Arts District around 6:30 PM, the wind blew the sound of folksy music to my ears, and I decided to follow. I found a band on the front porch of a house right on the corner of 9th and Pennsylvania Streets, with a line of folks in lawn chairs out front enjoying the show. I stopped to chat with some of the audience members, and they told me enthusiastically about the band Sugarfoot Detour and its frontman Byron James. When the band finished its song and stopped for a quick water break, I was encouraged to chat with Byron, who told me that the band has been doing these shows every Final Friday for years and years, and jovially asked me a question I seem to get a lot these days, "Where have you been?!" I told him I wasn't sure where I'd been, but I knew where I'd be next month.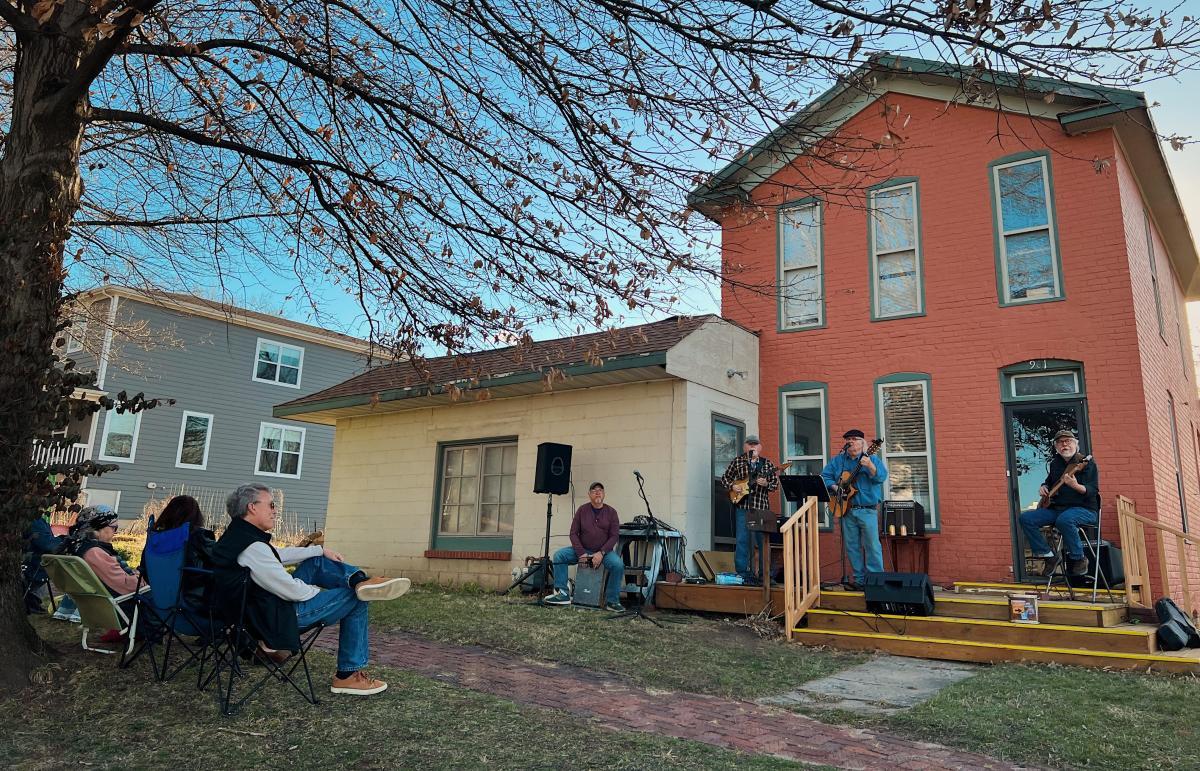 This kind of stuff is typical for Final Fridays and, truthfully, typical for Lawrence in general. This city is so full of talented people ready to have a good time. You come out for one event and find out about three more. It's part of the charm of Final Fridays; you never know what you might find! So, with that delightful spontaneity in mind, here are the official Final Fridays events we have lined up for April. If you find something cool that's not on this list and someone there tells you, "We do this every month. Where have you been?!" I do hope you'll let me know, too. 
Saturday: The Birds and The Bees (+Breakfast & Books)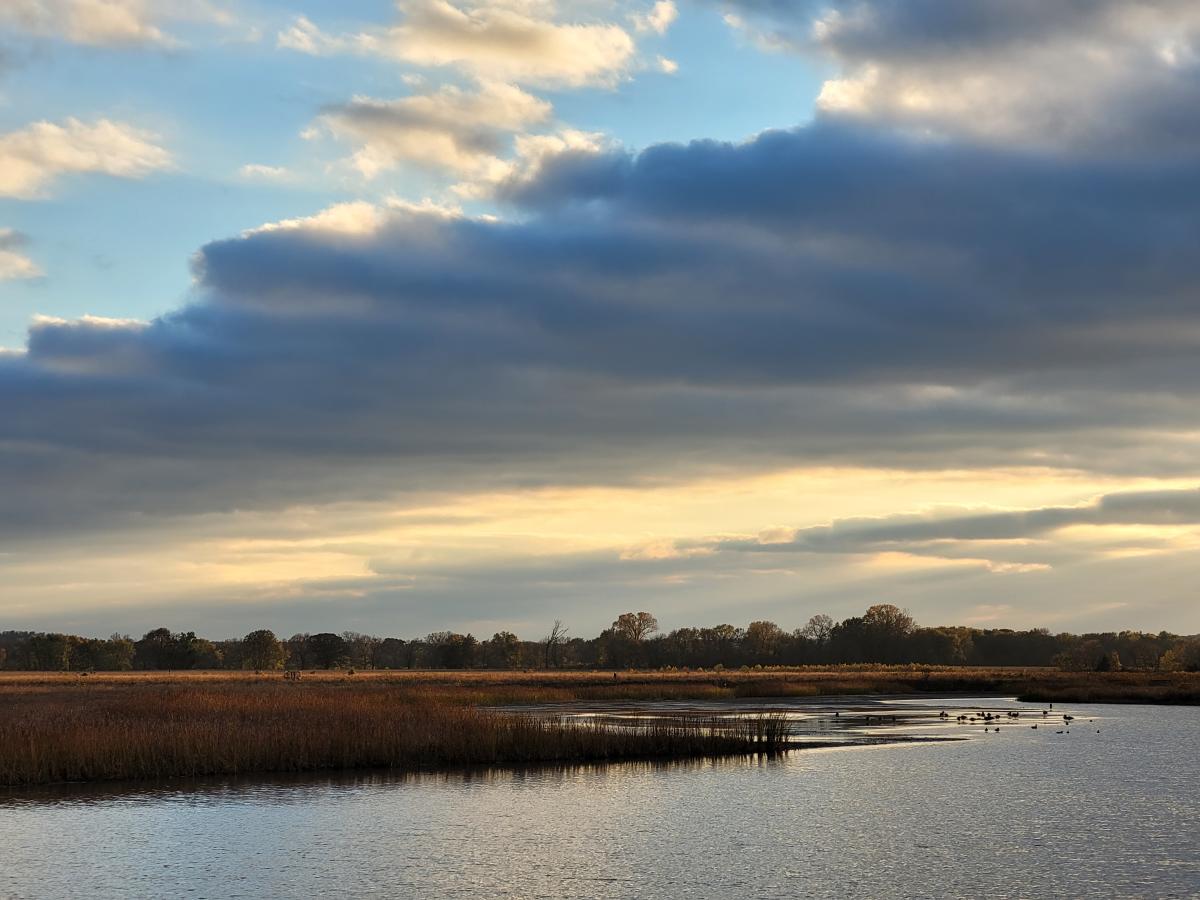 If you're ready and willing, Saturday kicks off EARLY with the Annual Wetlands Bird Walk with Roger Boyd. The wetlands are beautiful year-round, but we're right in the midst of the spring bird migration season, so there's a lot of opportunity to see birds you can't always see in the area and learn all about them from an expert. The walk starts at 8 AM at the Baker University Wetlands Discovery Center and finishes up around 10 AM.

After the walk (Or, uh, before, if you're a totally different person than I am), it's time for breakfast/brunch. There are quite a lot of ways you can go about this in Lawrence, but here are a few quick suggestions off the top of my head: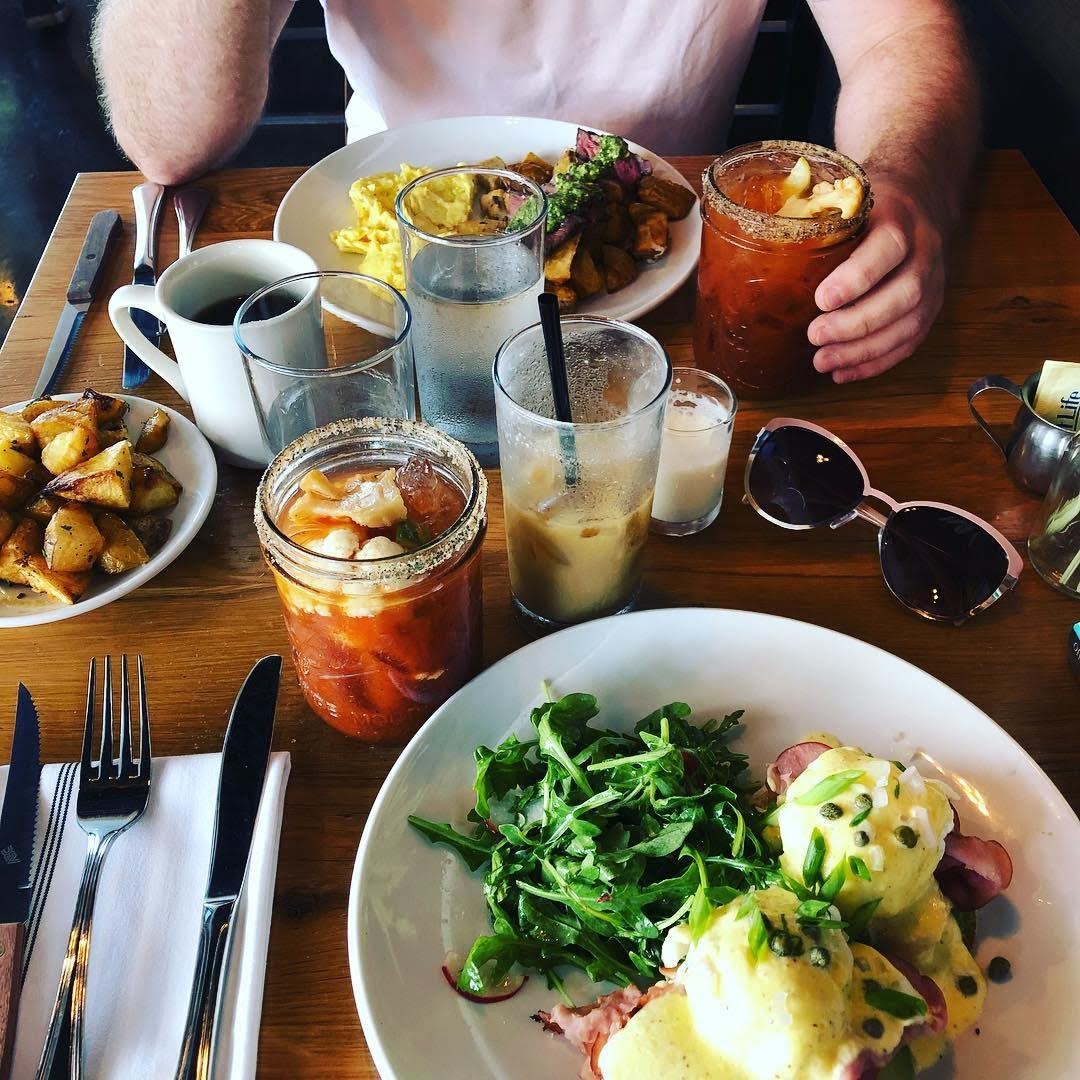 1 - Sit down for breakfast at The Roost. I'm a big fan of their biscuits and gravy, both the regular and the vegetarian mushroom version they often have on special. Whenever I go for brunch with my best friend, I order the B&G, and she gets one of their incredible Eggs Benedict specials. We both order about four beverages each. You can't just choose between water, coffee, orange juice, and a Bloody Mary, right? That would be silly. So you get them all. Regardless, you can't go wrong with this menu. Prepare to spend time lazing about in the sun afterward, feeling very full (especially if you drink four different beverages).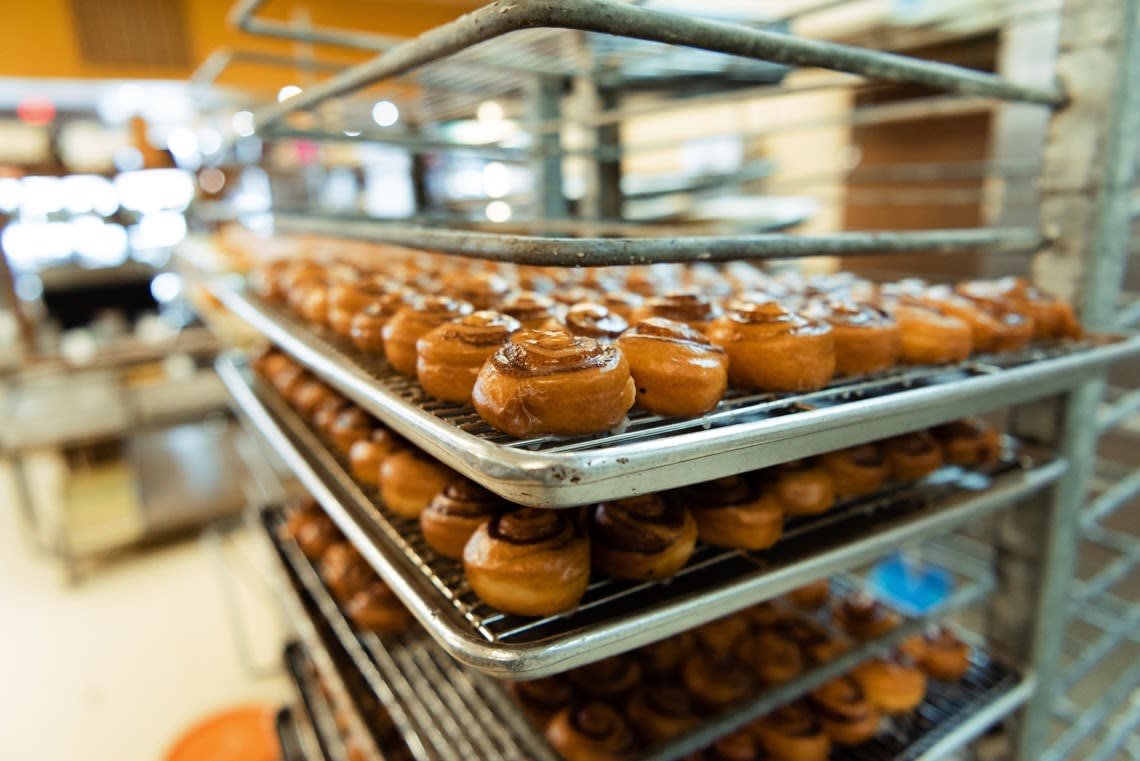 2 - Pick up doughnuts from Taylor's Donuts or Munchers. The style at each place is a little different, but I promise you won't be disappointed with either.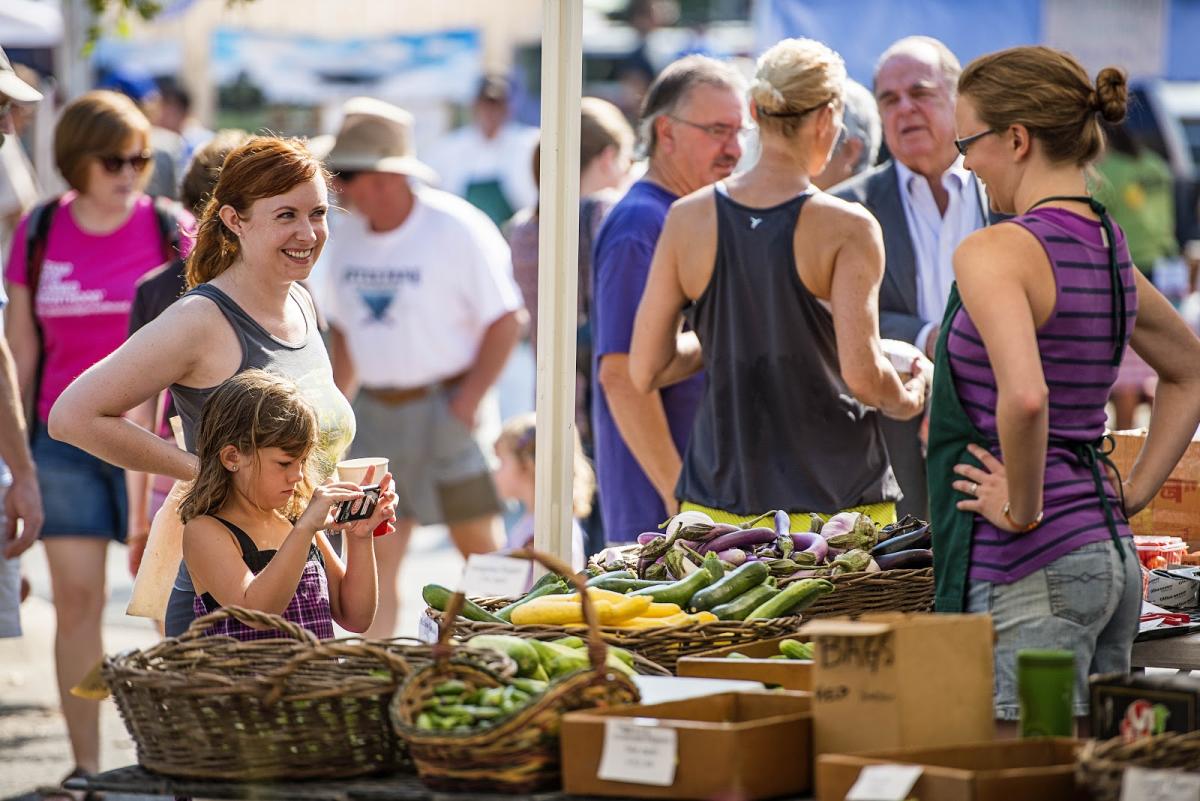 3 - Grab a coffee at the Repetition Coffee or Barton Coffee Roasters booths and a homemade breakfast sandwich at the Flory Family Farms booth at the Lawrence Farmers' Market and chow down/sip while you peruse their 70+ other local vendors. There are several great bakers with pastries and cakes too. And I would be remiss not to rave about the people-and-dog-watching opportunity the market provides. Anyone who has seen our social media since I joined the eXplore Lawrence team knows I excel at this activity.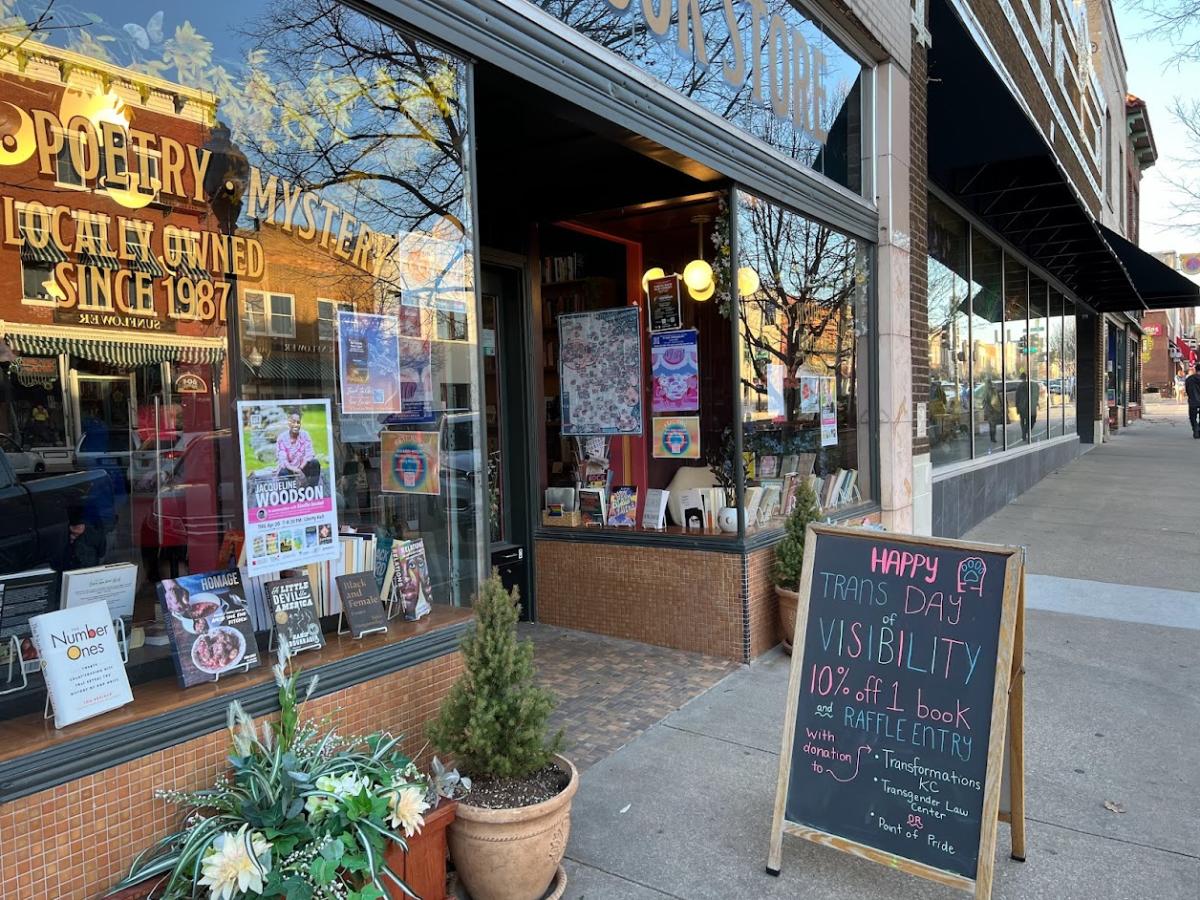 After breakfast, it's time for some shopping downtown! The social media of our friends over at Raven Book Store has informed me that Saturday is Independent Bookstore Day. Truthfully, I just now learned of this holiday. But seeing as how my main, lifelong hobby is curling up with a book, it's already become one of my favorite days of the year. Support local, independent bookstores by picking up your next read at the Raven, The Dusty Bookshelf, or Signs of Life. They're all within a block of each other, so you may as well visit all three. Please give the bookstore cats Dashiell and Dinah a polite scratch behind the ears for me. 

Photo courtesy of Mother Earth News Fair on Facebook
This weekend's other big event is the Mother Earth News Fair at the Douglas County Fairgrounds on Saturday and Sunday. The Mother Earth News Fair is massive and massively fun. From what I can recall, Lawrence hasn't hosted it in quite a few years. There will be tons of free workshops, kids' activities, vendors, food trucks, and entertainment. If you're serious about learning more about living a sustainable life and how to be the best homesteader you can be, you can also purchase a stage pass to attend the indoor workshops. Several of these have to do with beekeeping, which is where the bees part of my "Saturday" subheader above comes in. Honestly, there is so much going on at this amazing event that I'm not sure I could quickly and efficiently lay it out in this blog, so instead, I'll link you directly to the Mother Earth News Fair website. Take a look, see what catches your eye, and plan accordingly. But whatever you choose to do, definitely don't choose to stay home and miss it. 


Sunday: Sit back, relax, and spectate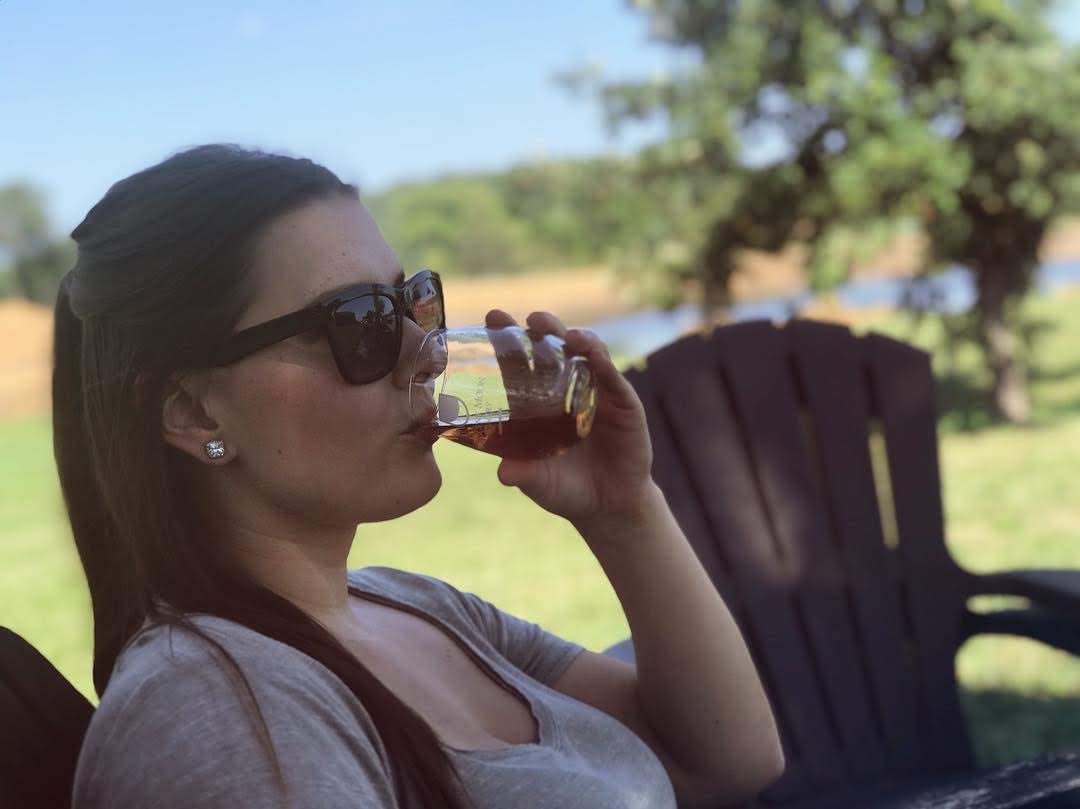 I can't stress enough how important it is to get out and enjoy the spring weather. Spring in Kansas is seriously gorgeous. Many of the most perfect and memorable days of my life didn't necessarily involve me doing anything spectacular, but they did involve me spending time with my loved ones outside on a perfect day. So, here's my suggestion. For Sunday afternoon, if the weather holds, grab your crew and designated driver and head out on a tour of the area's local wineries. You don't need to fly to Italy or even drive to Michigan's Upper Peninsula (though that is fun, too). You can get a taste of many of the locally grown wines of the area while enjoying the sun, shade, and spring breeze. You can even use the totally free Kaw Valley Craft Pass to be your guide. It'll earn you exclusive discounts and points that you can turn in for prizes, like a beautiful wine bottle-stopper. Go on, romanticize your life a little. I dare you.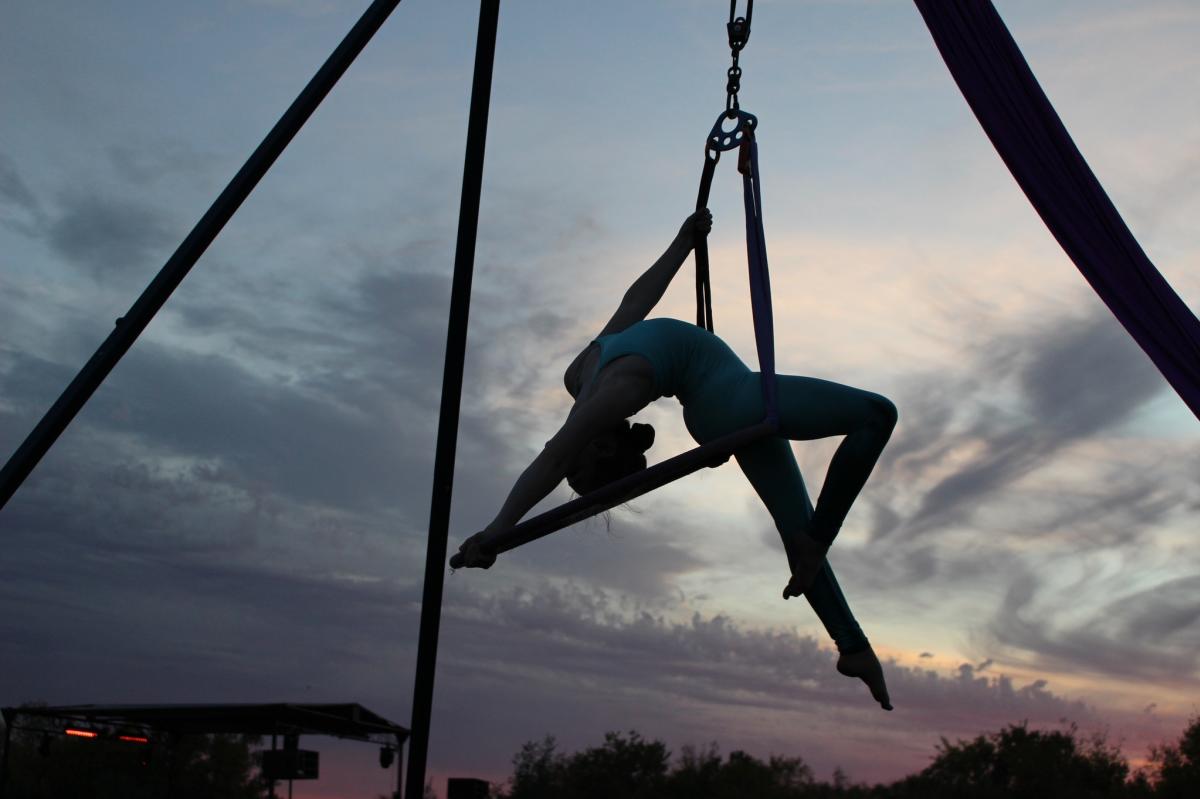 Next on the list for Sunday is The Last Carnival Acrobats Roadshow at Abe & Jake's Landing. This is an all-ages show that's sure to wow younger and older folks alike. As someone who has actually taken an aerial circus class or two from The Last Carnival school and did not personally find it to be one of their natural talents, I can attest that you will be astonished. Going to a show like this is a surefire way to add a whole lot of color and intrigue to your life.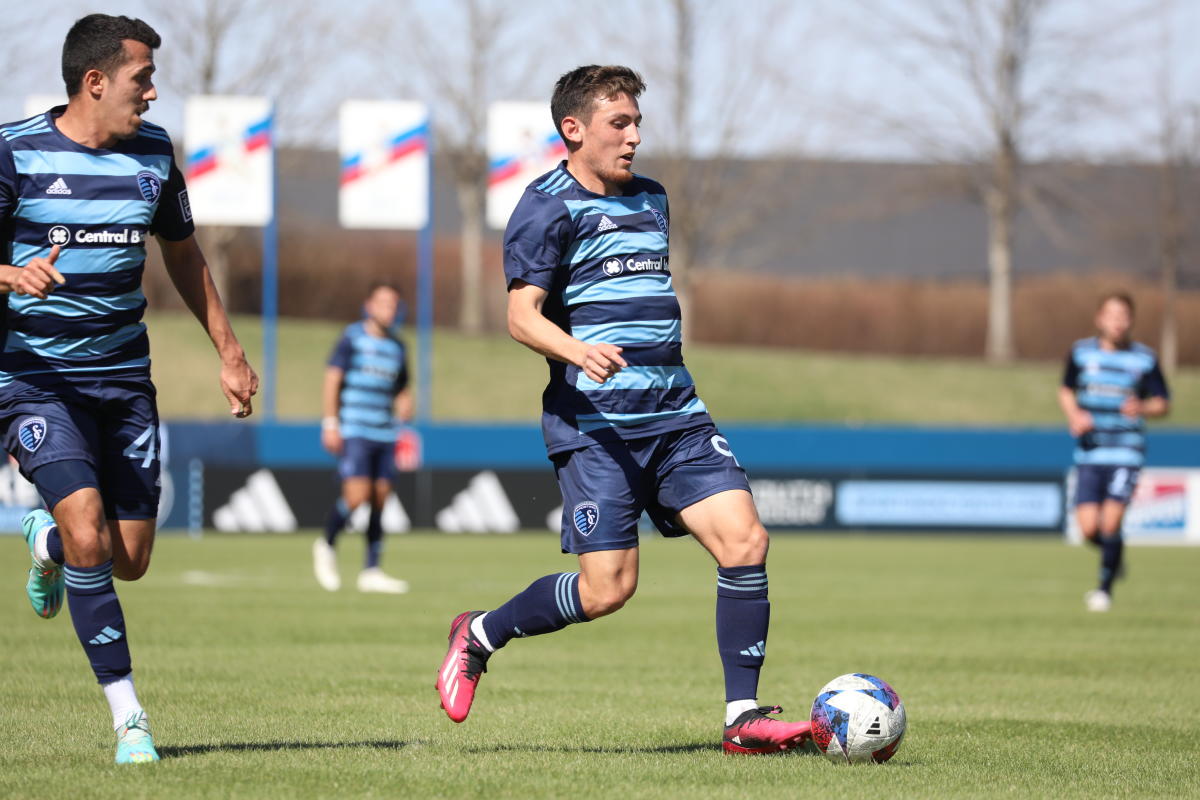 Last but not least, Lawrence's professional soccer team, Sporting Kansas City II, is back for another home match on Sunday at 7 PM against long-time rivals, Houston Dynamo 2. SKCII kicked off their season with some seriously exhilarating back-to-back wins at Rock Chalk Park. The good news is that these games are really fun to experience and not at all a pain to attend, like some sporting events in bigger cities. The even better news is that you can claim FREE tickets to Sunday's match here. 

What a weekend, huh? It's shaping up to be another fun one. Of course, no one blog can cover everything going on in this fun little city, so be sure to check out our full events calendar here. If you see me or any of the eXplore Lawrence crew out and about, be sure to say hi or give us a wave. We love to see you!