It's Finally Final Friday!
The arrival of the last Friday of every month in Lawrence, Kansas, brings a celebration of art, music, culture, and creativity. Final Friday kicks off the weekend in style. Why not come to the party and stay for a while? This weekend is packed full of unmistakably Lawrence events, with something to do for everyone. And from where I'm standing (or sitting and writing), the weather forecast looks pretty good too. Please, no angry emails if said forecast changes in the next few days as Kansas weather is wont to do; I am very sensitive. Here's how to make the most of this final weekend as we say goodbye to March and a big hello to April.
Friday: Join the Art Party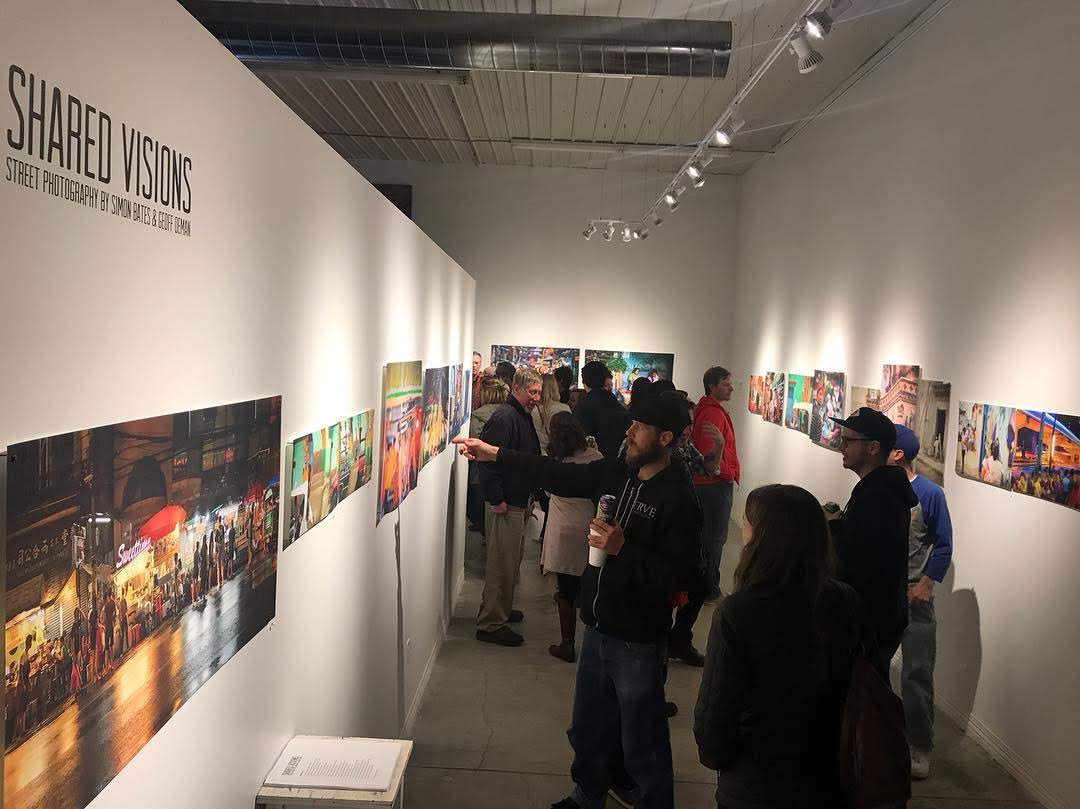 So what exactly is Final Friday? It's a celebration, of course! On the last Friday of every month in Lawrence, Kansas, the city collectively shows love for the creativity and dedication of its most right-brained residents. Art galleries, collectives, and studios throw their doors wide open to showcase their work. Storefronts, museums, and coffee shops convert into makeshift art exhibits, and the sound of local musicians can be heard spilling out of participating businesses all over town.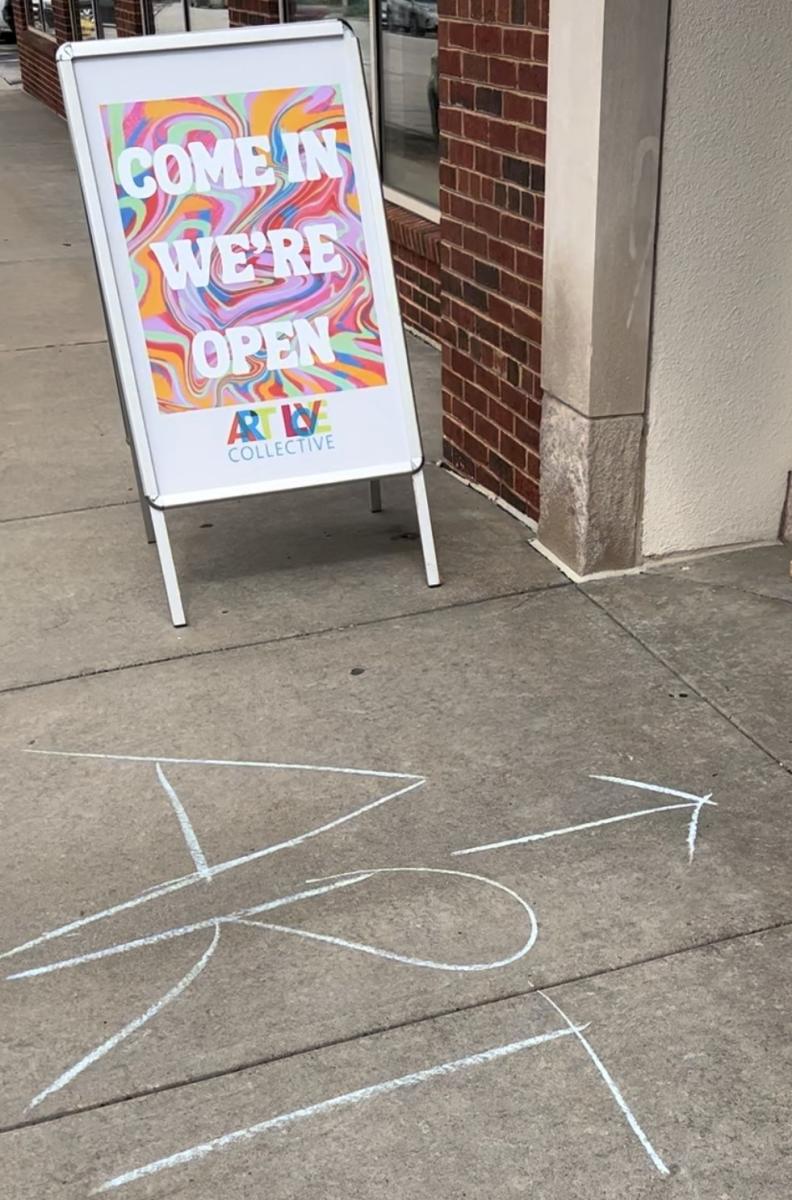 It's all totally free unless, of course, you fall head-over-heels for a piece of art. Plenty of the artists sell both originals and prints, so that's an option for every budget. You're also likely to see plenty of art that can't be found on a canvas, like sculptures, jewelry, ceramics, and even some performance art.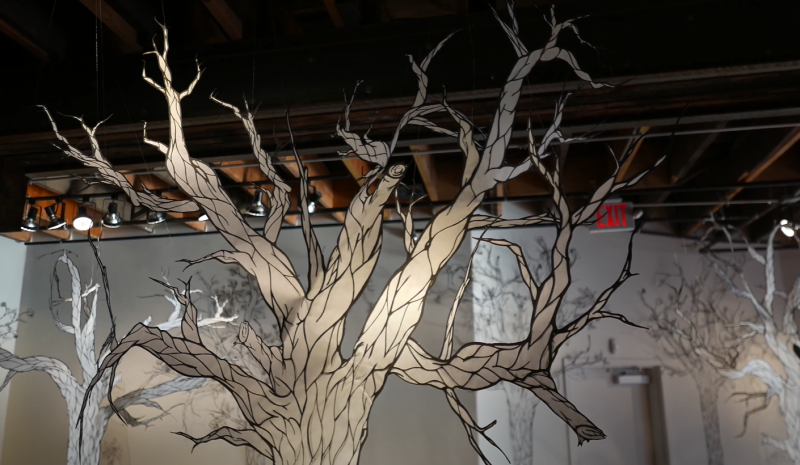 A past Final Friday Installation at Cider Gallery by artist Tonja Torgerson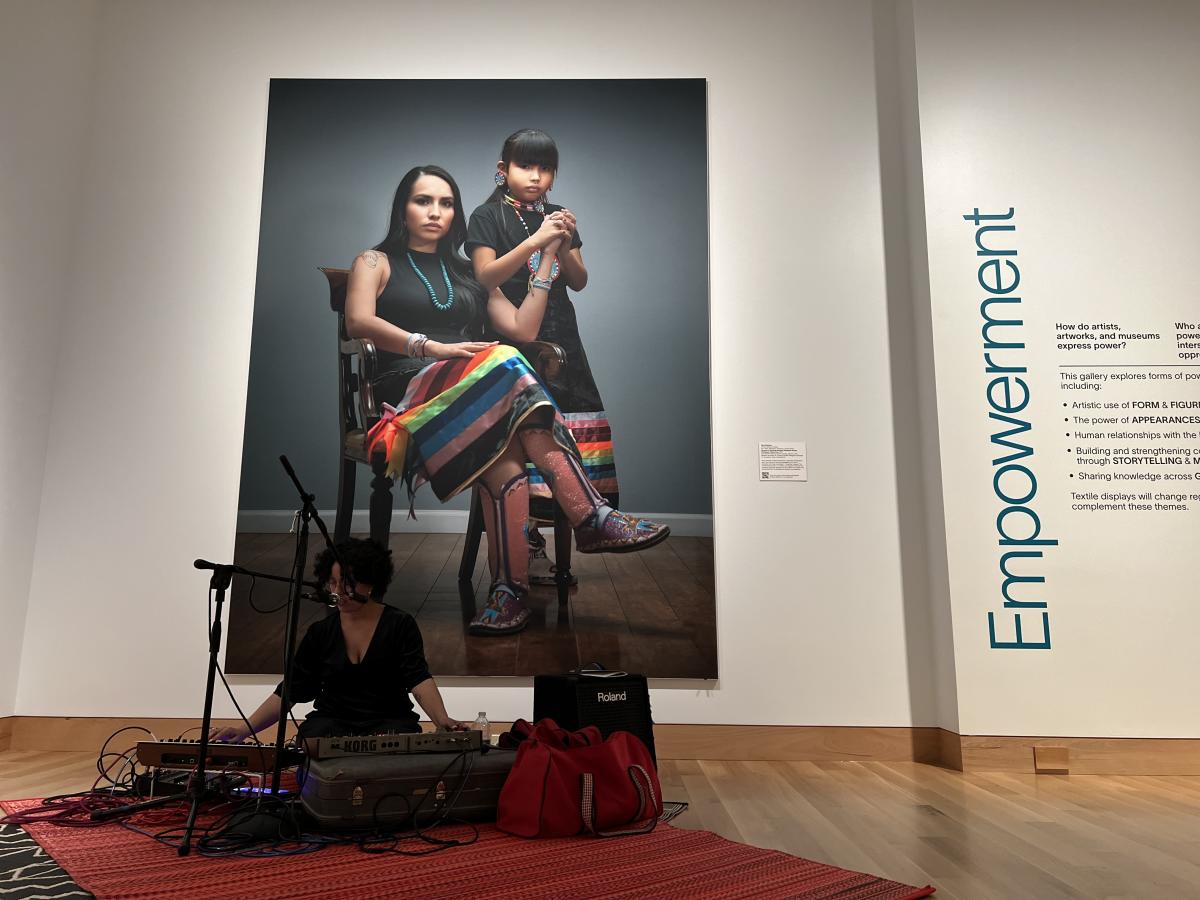 Alex Kimball Williams (Bad Alaskan) performing at the Spencer Museum of Art. They'll be at Art Love Collective from 7-8:30 this Friday.
You can read more about Final Fridays and how they came to be here. Here are this month's Final Fridays events to add to your calendar:
Saturday: Music, Culture, and Bread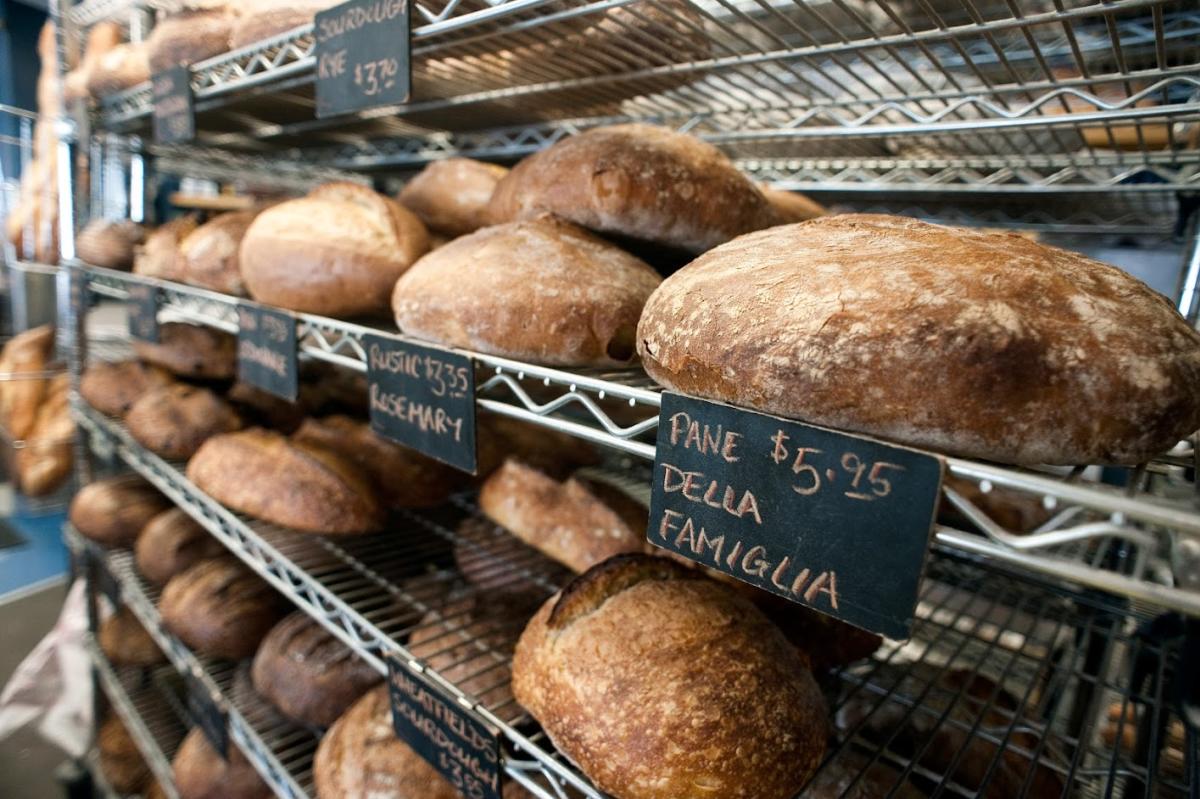 I won't leave you in suspense. I'll explain the bread thing. According to my overly-excitable calendar, Saturday, April 1st, is National Sourdough Day. Maybe we don't need a holiday for that, but I'll take any excuse to worship my favorite food: fresh-baked bread.
Why not start the day with a coffee and pastry from 1900 Barker? Be sure to grab their Saturday bread special, the Toasted Sunflower + Sesame Sourdough, when it comes out of the oven at 9 AM.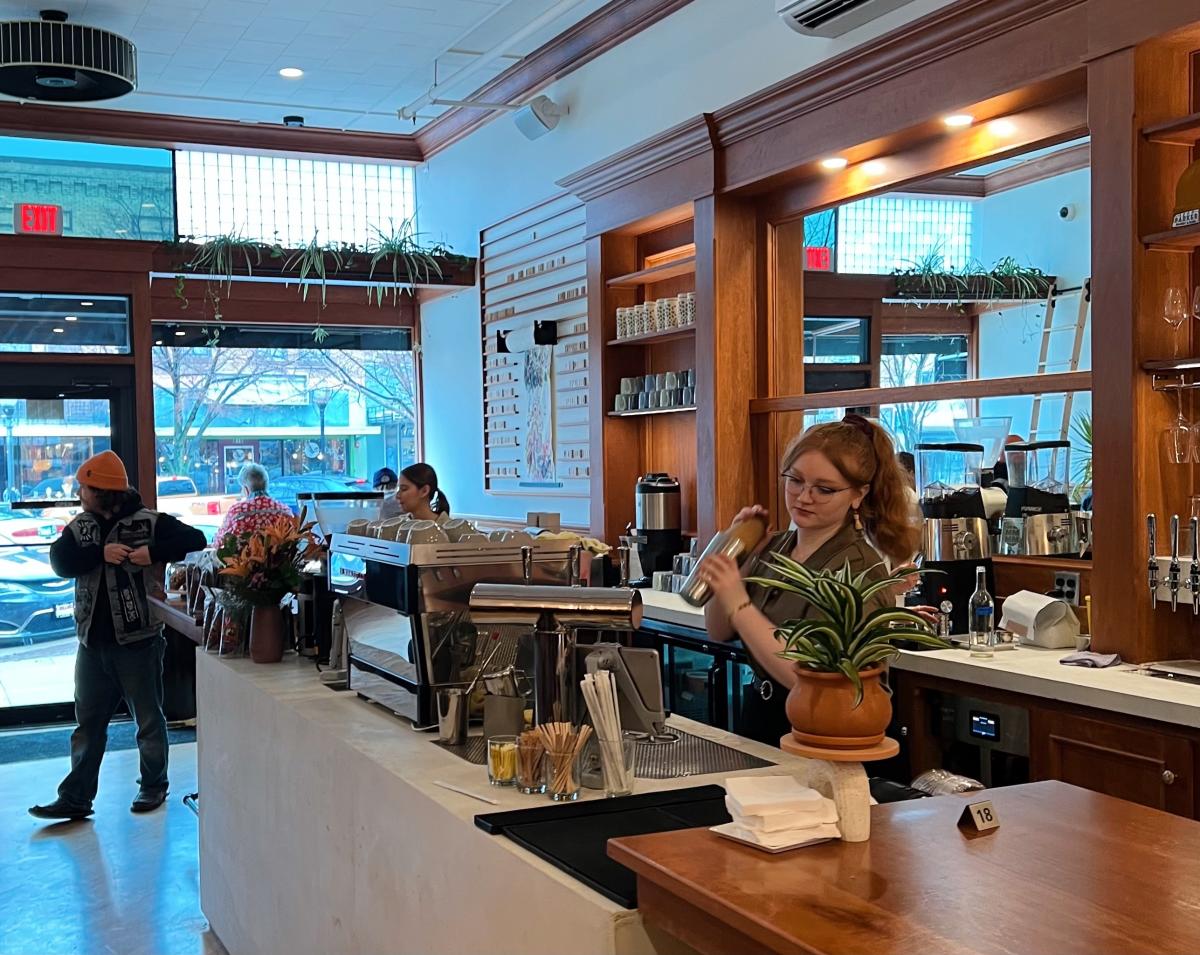 For lunch, head downtown and visit Latchkey Deli for one of their delicious sandwiches on their signature sourdough. Don't forget to order the house-made chips and an Italian soda!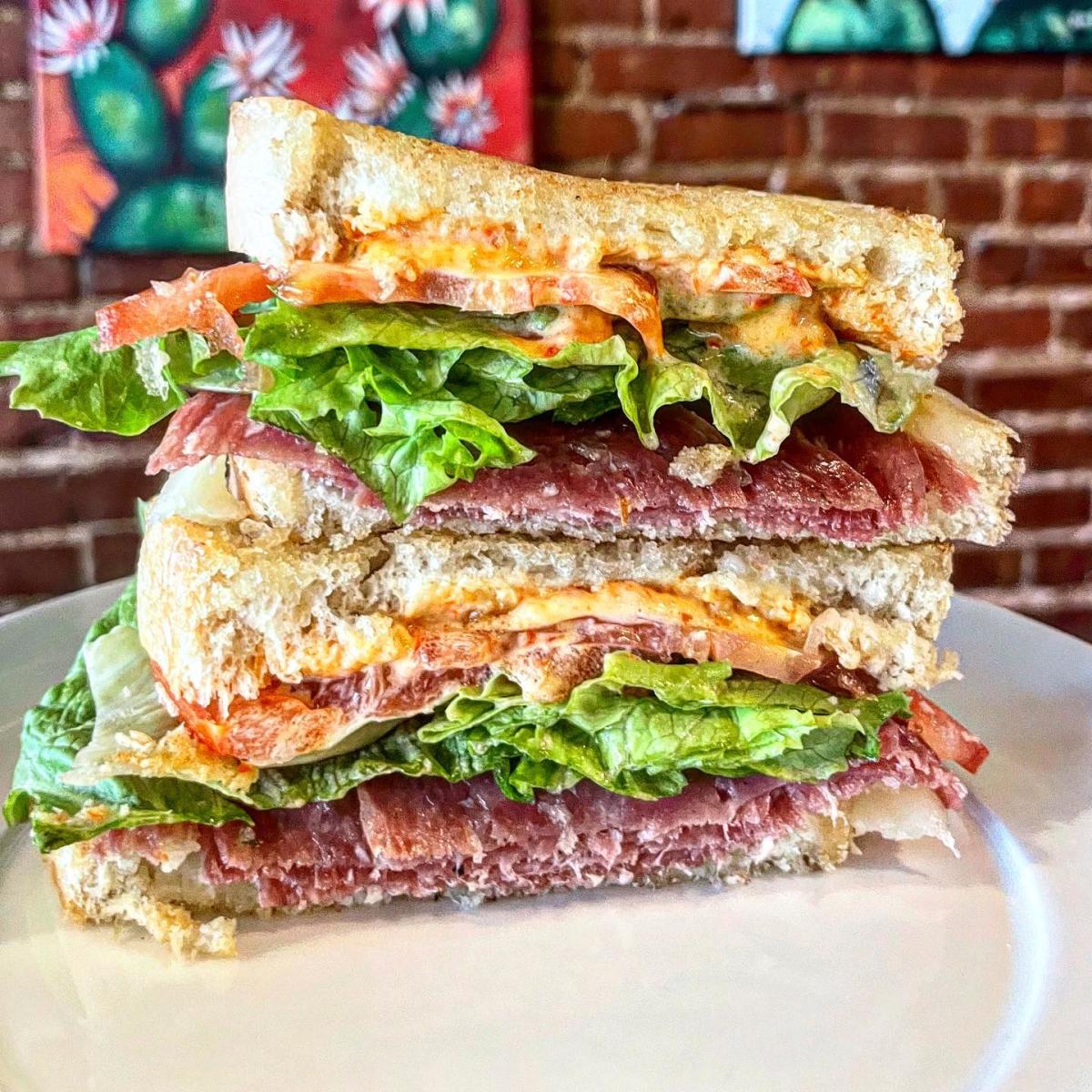 You can also grab an amazing sandwich at Wheatfield's Bakery & Cafe, where there are several types of sourdough to choose from (Wheatfield's bread display pictured above). My personal favorite is the Kalamata Olive loaf. 
If you're the type to want to enrich your cultural knowledge and learn something new, you might be interested in attending the Lawrence Public Library's Public Presentation on the  Iⁿ'zhúje'waxóbe / Sacred Red Rock Project. The project is focused upon the return and relocation of Iⁿ'zhúje'waxóbe, the red Siouxan quartzite boulder currently located in Robinson Park, Lawrence, Kansas, to the Kaw Nation, who have a centuries-long relationship with the Rock and value it as a sacred item of prayer. This event will not only be educational, it also comes with a free activity guide, snacks, and a mini-field trip to Robinson Park after the presentation.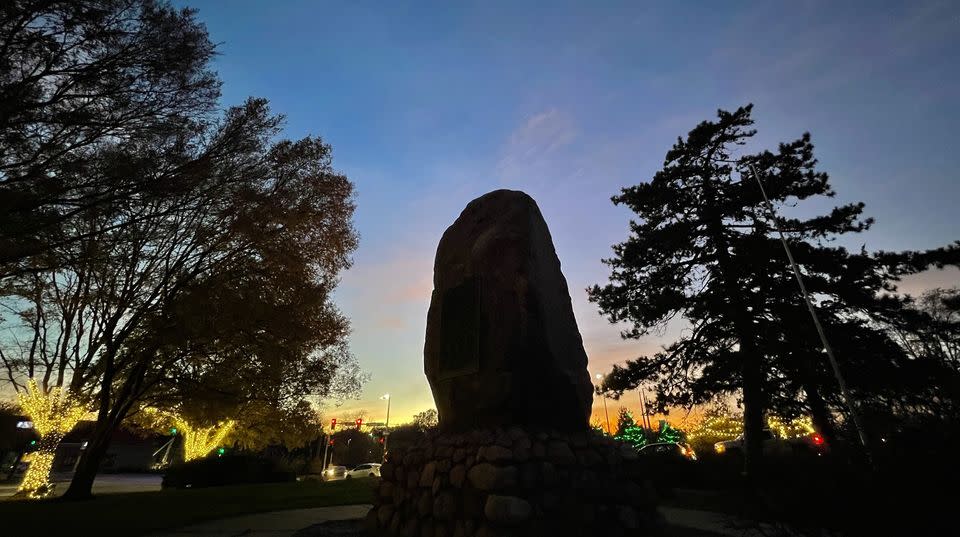 Lawrence is a town that LOVES live music and all things music related, and this weekend is no exception. The following are some of the amazing musical shows and events happening Friday-Sunday:
Sundays are for Sports & The Great Outdoors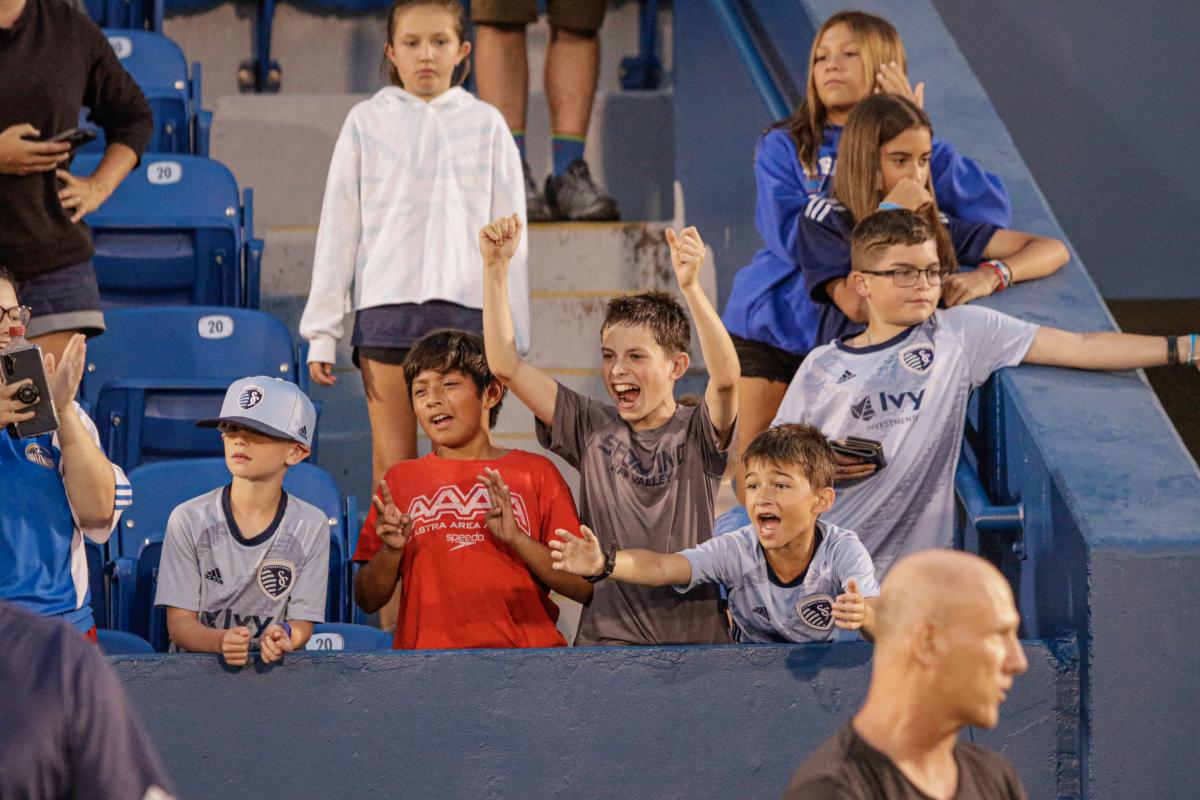 Sporting Kansas City II, Lawrence's professional soccer team, is back for a second season at Rock Chalk Park! They'll be playing home games in Lawrence all summer, but their season opener is this Sunday at 3 PM against Austin FC II.
Folks, as someone who has been to quite a few of these games with both friends and family, this is one of those things to do in Lawrence that is seriously underrated and perhaps severely unheard of. These games are so much fun for both adults and kids! The tickets are affordable (in fact, you can get tickets to the first three games for free! More on that in a second), the concessions are tasty, the players are talented, and the parking situation has never once given me a headache. Kids will love to roll down the grass hill near the entrance, and adults will love the beer stand. I urge you to try this out - it's low-stress and all-fun, which is rare for a professional sporting event.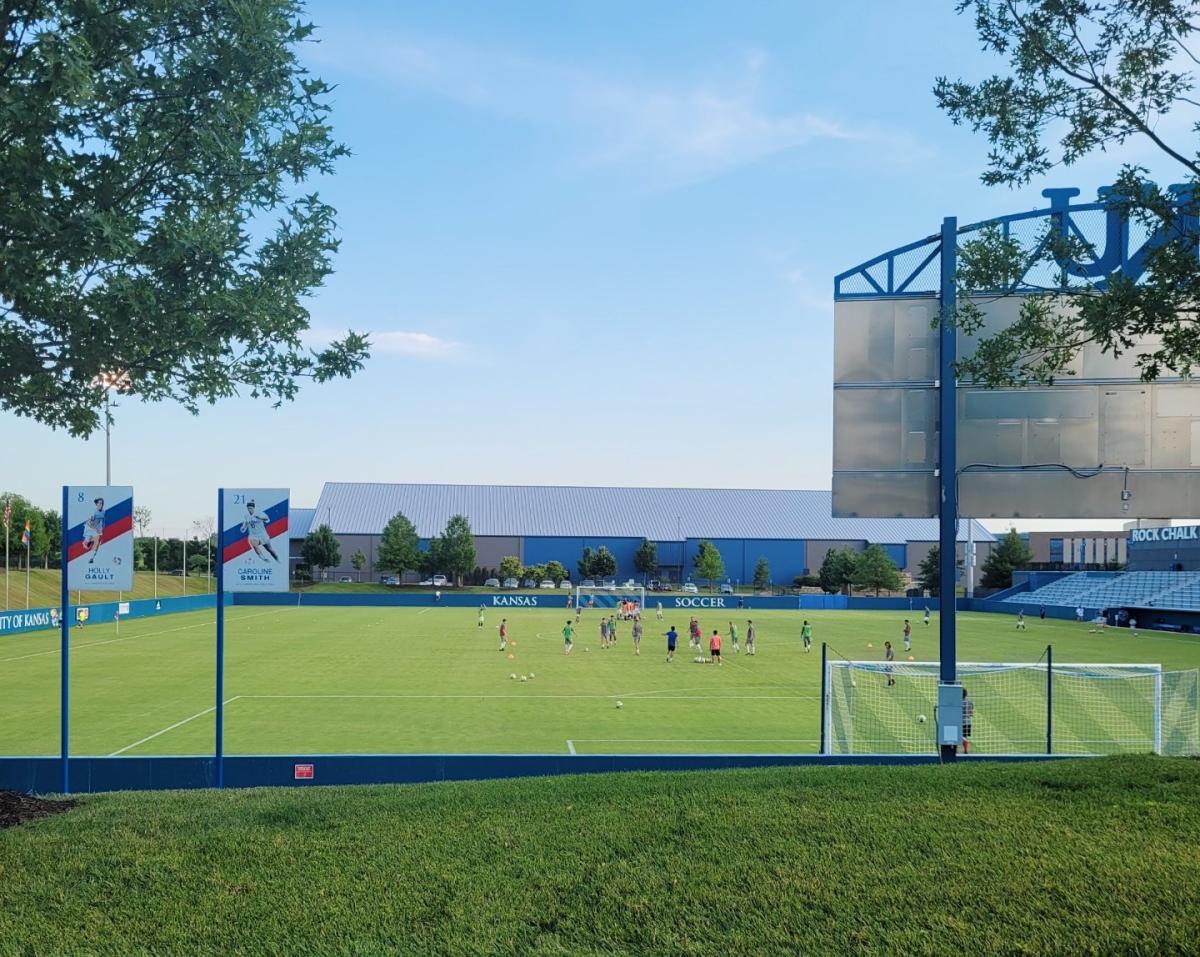 Ah, yes, free tickets. 
As a collaboration between SKCII and Explore Lawrence, you have the exclusive opportunity to attend the first three SKC II home matches for free, thanks to Central Bank. All you need to do is reserve your seats by using the link below!
FREE SKCII Tickets Provided by Central Bank
(When you first click on the link, it shows each match as $10. Simply click on a match, click view tickets under code, the cost will go to $0. You can then checkout from there!)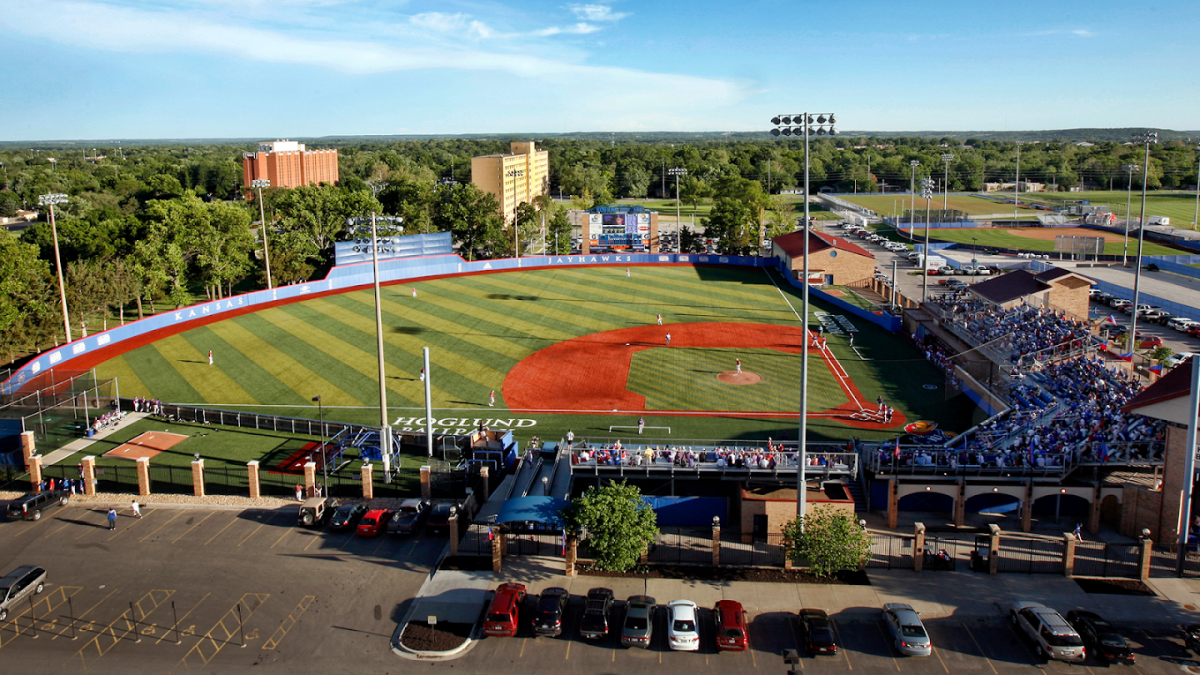 If soccer isn't your thing, you might want to head to Hoglund Ballpark to watch Kansas Jayhawks Baseball take on Baylor at 1 PM. They're also playing on Friday and Saturday. You can find tickets here.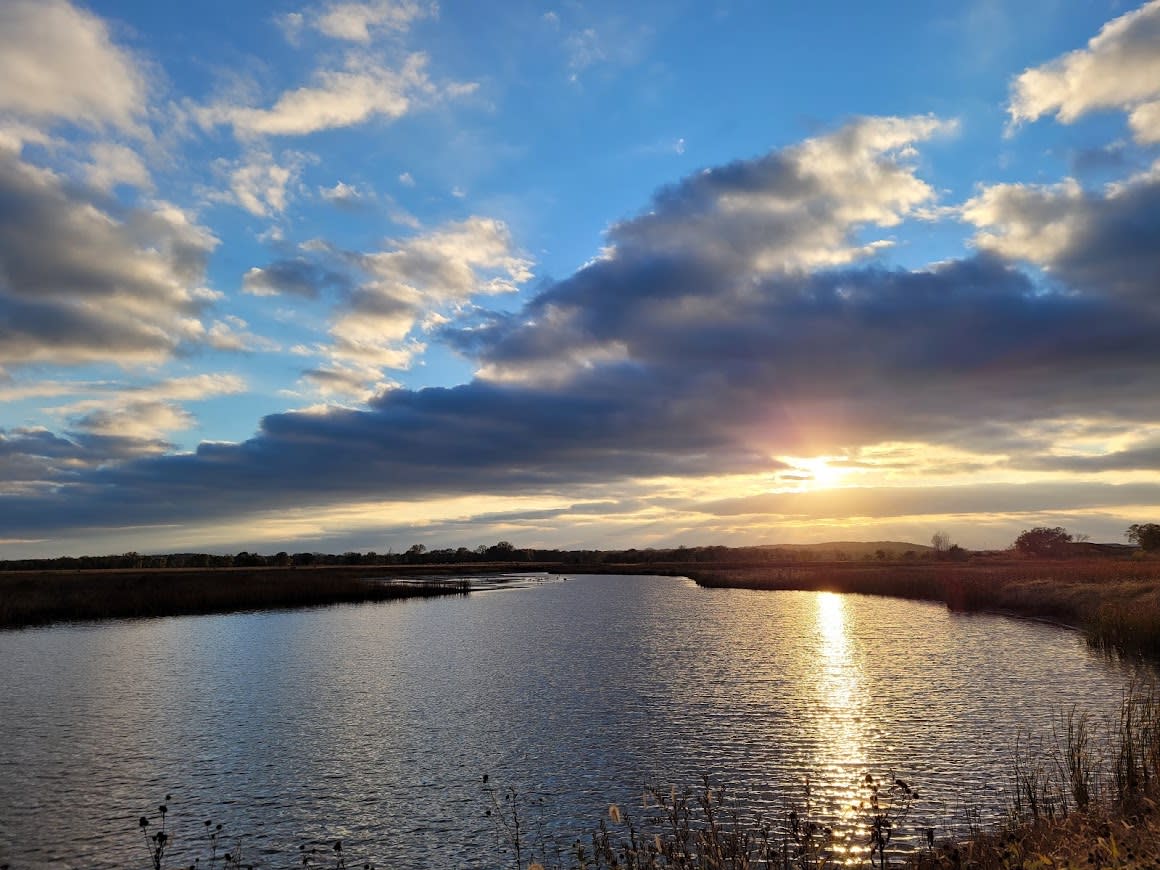 If recreational sports aren't your thing, why not take advantage of Sunday's (hopefully) BEAUTIFUL weather and go for a walk? My favorite spots are the trails at the Baker University Wetlands (pictured), the Lawrence Nature Park, and Clinton State Park, but there are quite a few more to choose from, which you can see here:
Whew, what a weekend. We hope to see you out and about this weekend for Final Fridays, and we can't wait to do it all over again next month!