There's no better way to kick off the fall season than with a weekend in one of the best college towns in America for football, fall foliage, and fun! The undefeated Kansas Jayhawks will be fighting to continue their winning streak against the undefeated Duke Blue Devils this Saturday at David Booth Memorial Stadium. Come early and stay late because there's a weekend full of festivities planned in Lawrence, and you do not want to miss it. 
Start planning by using our Jayhawk Football Game Day Guide and continue reading for suggestions on making it a fantastic first fall weekend in Lawrence, Kansas. 
Explore Campus Friday
The first thing you should do when you roll into town is sign-up for the FREE Lawrence Bucket List pass. The Lawrence Bucket List is a fun way to explore the city while unlocking discounts and earning prizes. The first 100 people to check in at ten or more locations will win an Unmistakably Lawrence Bucket Hat!
It's Family Weekend at the University of Kansas, which means it's an excellent opportunity to explore the campus and learn what the University and community have to offer students. From 12:00 PM - 4:00 PM, University and Community booths will be set up at the KU Memorial Union for families and others to learn about the programs and resources available to students. Don't miss an "EGGcellent" Nest Hatching at the Union at 1:30 PM.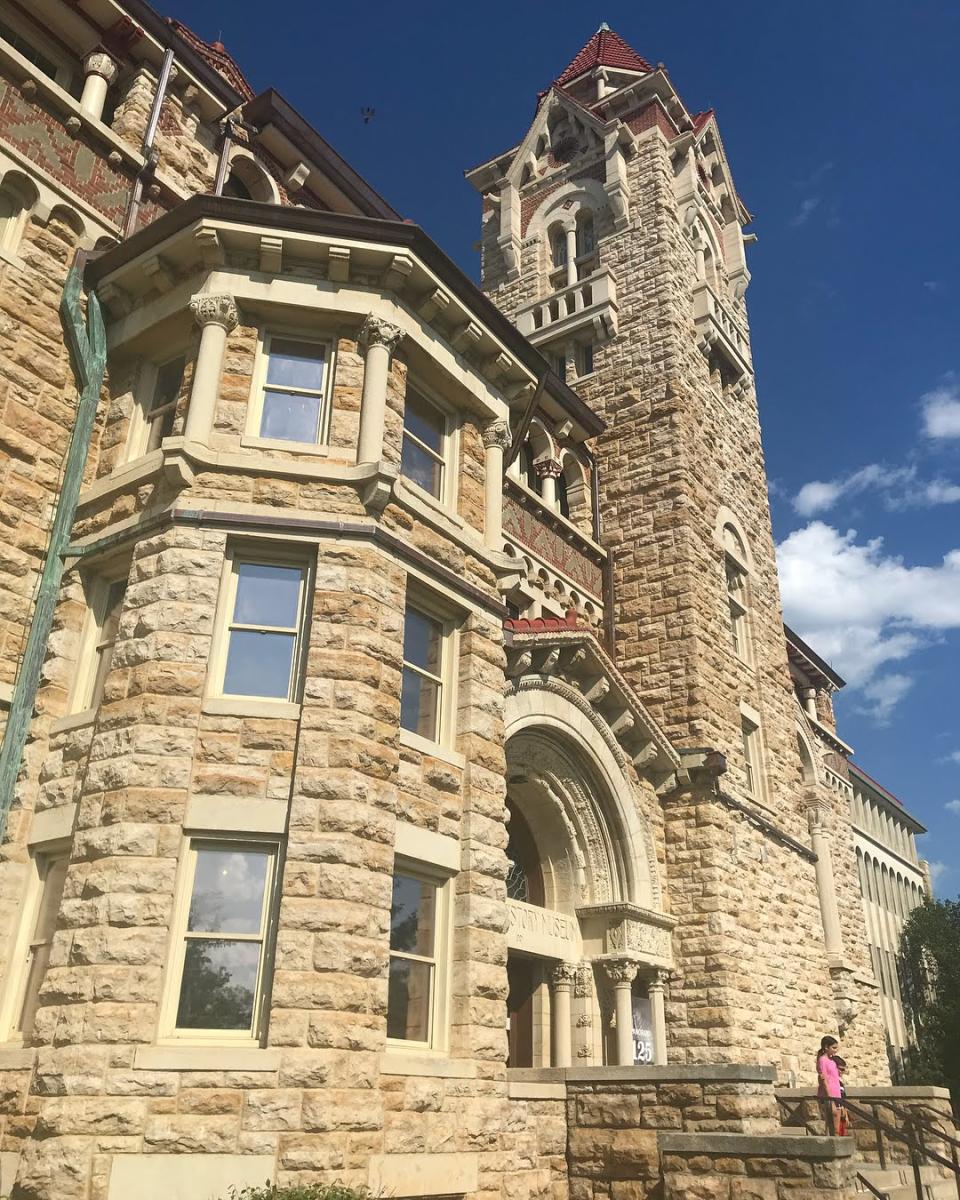 Stay on campus and explore art, history, and ideas at the University's museums. Explore the planet's life at the KU Natural History Museum (Lawrence Bucket List Check-in Location) with four floors of fascinating exhibits, from minute microbes to our 45-foot-long mosasaur, the famous Panorama, and much more. The Spencer Museum of Art boasts a diverse collection of more than 47,000 art objects and works of cultural significance. The Museum at the Dole Institute of Politics features an enormous stained-glass American flag, Kansas limestone, a Veterans memorial wall, and a 9-11 memorial alongside exhibits featuring Senators Bob and Elizabeth Dole's leadership legacies as well as everyday Americans.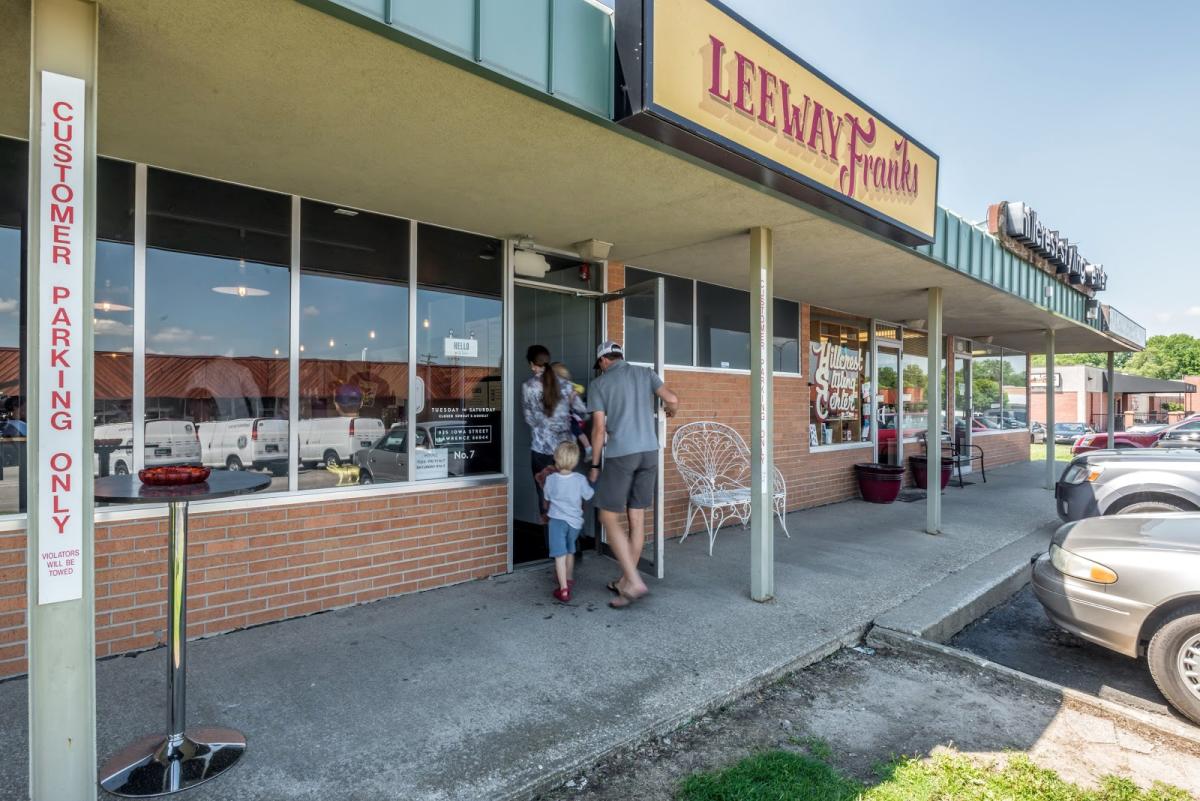 For dinner, choose from one of these delicious options, all located near campus (and they'll earn you a Lawrence Bucket List check-in):
The Bird Dog Bar at The Oread - Burgers, steaks, seafood, appetizers, and desserts plus ten 50-inch flat-screen televisions, a spacious bar, plenty of comfortable tables, and an opening onto an outdoor terrace looking toward the north gate of the KU campus. A great place to watch the game if you don't have tickets!
Leeway Frank's - A laid-back counter-service eatery offering elevated versions of classic burgers, house-made sausages & sandwiches. 
Lucky Seb's Dumpling Bar & Grill - Known for scratch-made dumplings, fried chicken, rice bowls, and smoked goodies. You'll love the chef-driven menu! Those with the Lawrence Bucket List can enjoy 10% off their meal at Lucky Seb's. 

Game Day Saturday
It's an early game this weekend, so get your coffee and get to the stadium to start your tailgate! Too early for all that? Use the Tailgate Guys, and they'll get your tailgate all set up, so all you have to do is show up!
The game kicks off at 11:00 AM, and the atmosphere will surely be crazy! It was 2009 the last time the Jayhawks started the season 3-0, and the fans are here for it. Expect a massive, festive, and loud crowd ready to do their part in contributing to another Jayhawk victory. Pro-tip for food at the game - Papa Keno's is now serving up their deliciously vast slices of pizza at the stadium. 
Continue the winning after the game while exploring the 900 block of Massachusetts Street in Downtown Lawrence. This block is full of history, Lawrence traditions, and modern-day favorites. Explore the history of some of the buildings on the 900 block with these Lawrence Block-by-Block timelines.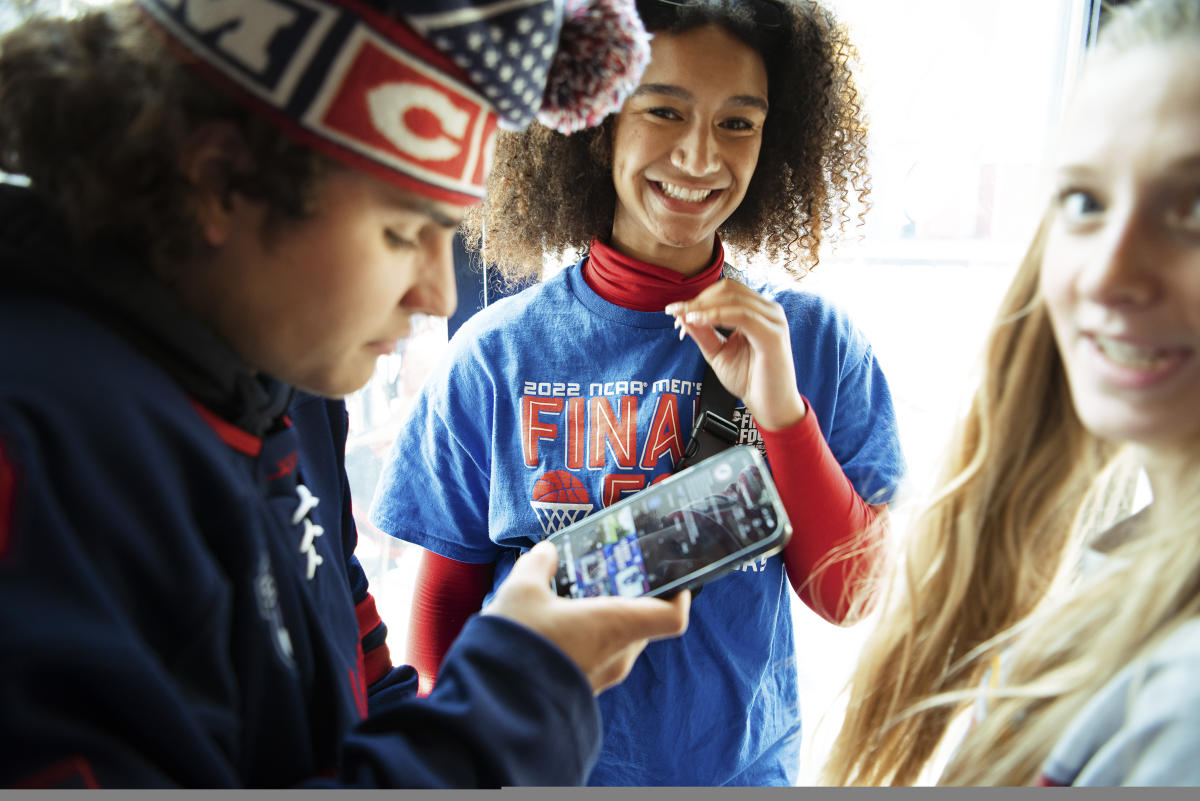 You'll be working your way to an Unmistakably Lawrence Bucket List as you explore the 900 block as well! All of these check-in locations are on the block, with many of them offering discounts to Bucket List pass holders:
Don't turn in for the night until after getting some delicious food and drink from the annual St. John's Oktoberfest. It's a tradition the locals look forward to each year. Join in for live German music, menu items including Brats, Schnitzel, Bierocks, Cabbage Rolls, German Potato Salad, and Sauerkraut, and a fantastic lineup of premium German and local beer on draft!
Soak up the Sun Sunday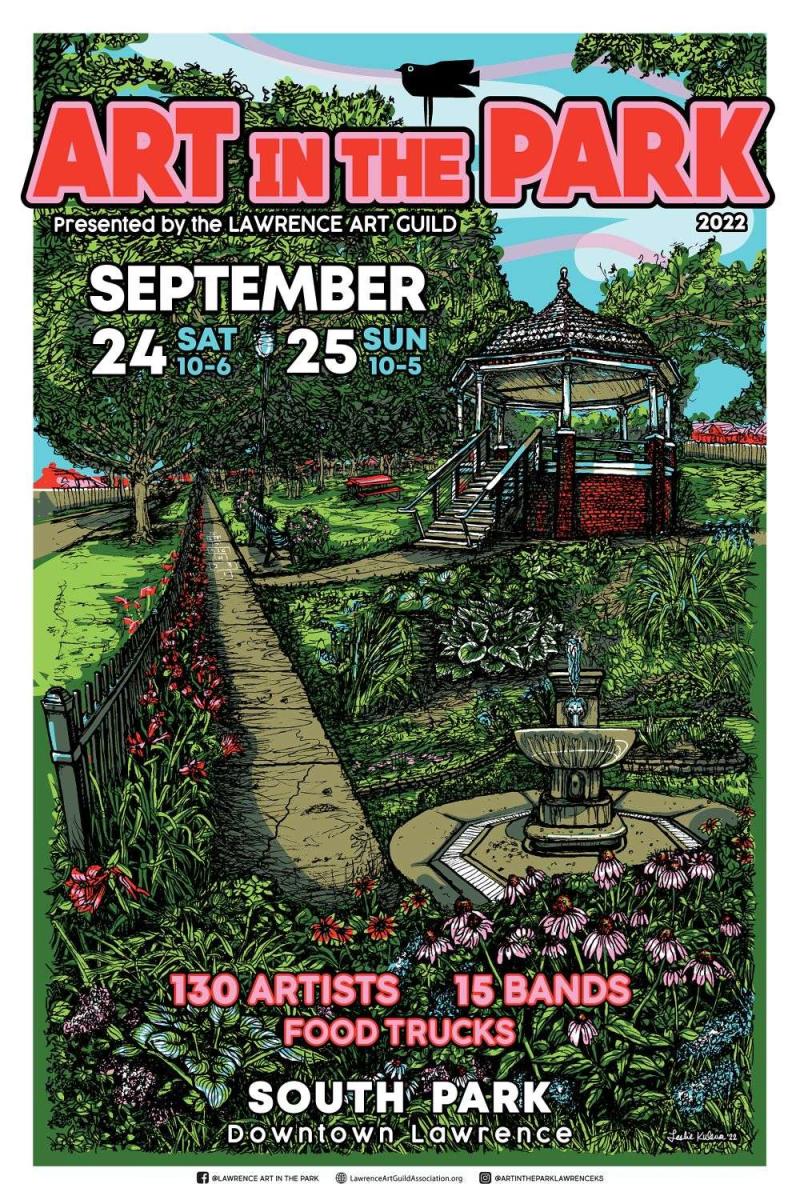 Sunday is fixin' to be a beautiful day! Spend some time browsing the art for sale at the Annual Art in the Park in beautiful South Park. Allow plenty of time as 130 artists bring their best works in all mediums. There will also be live music and several food trucks. This blog will help first-timers know what to look for at this year's event. Art in the Park starts on Saturday morning, so you may want to work it into your Saturday schedule.
Who knew September 25 was National Quesadilla Day? Well, you and I both do now! Lucky for us, there are a few Lawrence Bucket List locations with quesadillas on their menu and sunny patios to enjoy the breeze. Don't forget to check in while celebrating what is now one of my favorite holidays!
Fuzzy's Taco Shop - Fast casual Baja-style Mexican restaurant also serving cold beer and margaritas!
La Tropicana - Authentic Mexican food since 1967. Dine on the beautiful patio. Lawrence Bucket List Deal: Queso or Street Corn with Chips.
Jefferson's Downtown - Specializing in wings, oysters, and burgers. Lawrence Bucket List Deal: Free 1/2 order of fried pickles.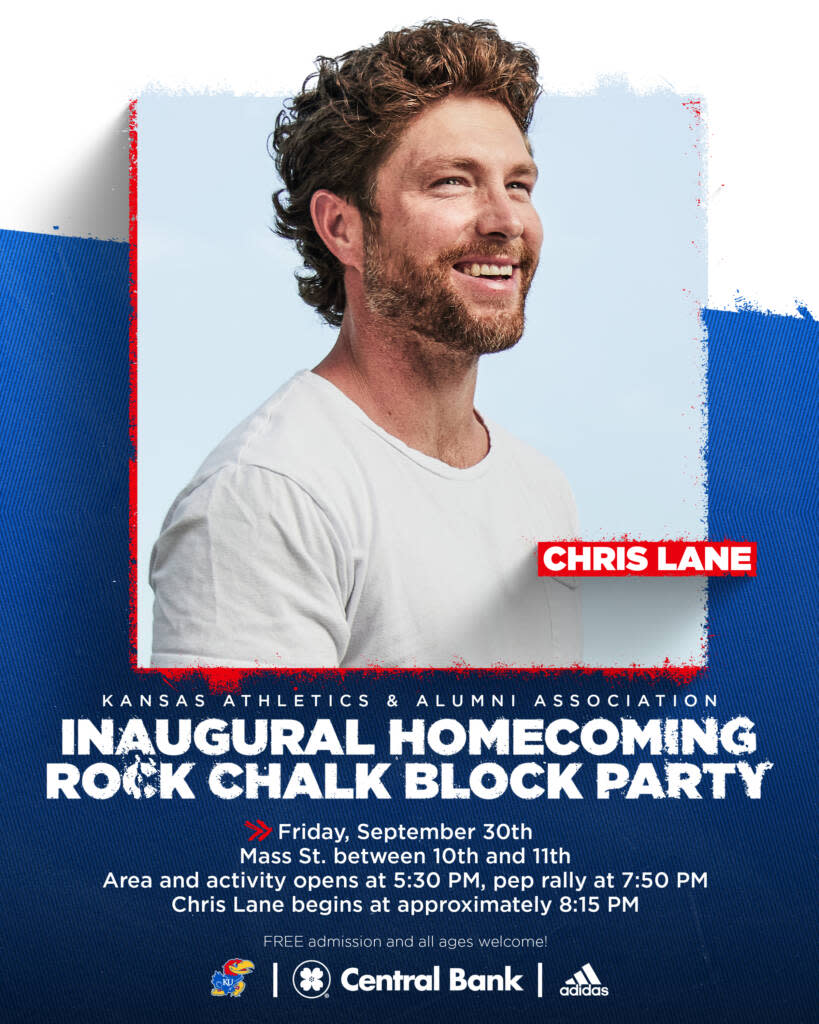 Well, that was fun! How about we do it again next week and the week after? The Jayhawks have two more Saturdays of home games before hitting the road. Next week is Homecoming at the University of Kansas, and we're kicking the weekend off with the Rock Chalk Block Party including a free concert by Chris Lane in Downtown Lawrence. Put that on your calendar now, and stay tuned for more upcoming suggestions!