It's homecoming week at the University of Kansas. That means Jayhawks from across the nation flock to Lawrence to reunite with former classmates, relish the feeling of being back in their college town, and rally behind the undefeated Kansas Jayhawks football team as they take on another undefeated opponent, Iowa State. Ames is just a short road trip away, so we fully expect Cyclones fans to be spinning into the city for the Big XII matchup. Use these suggestions to make the most of this homecoming football weekend in Lawrence, Kansas. But, before we get into all that, hurry and get your tickets here. They are selling fast!
HELLO FRIDAY!
Fridays are always happenin' in Lawrence, but this Friday is extra special. Not only is it Final Friday - the one evening a month celebration of all things artsy in Lawrence, but it's also the night of the Inaugural Homecoming Rock Chalk Block Party (more on that later).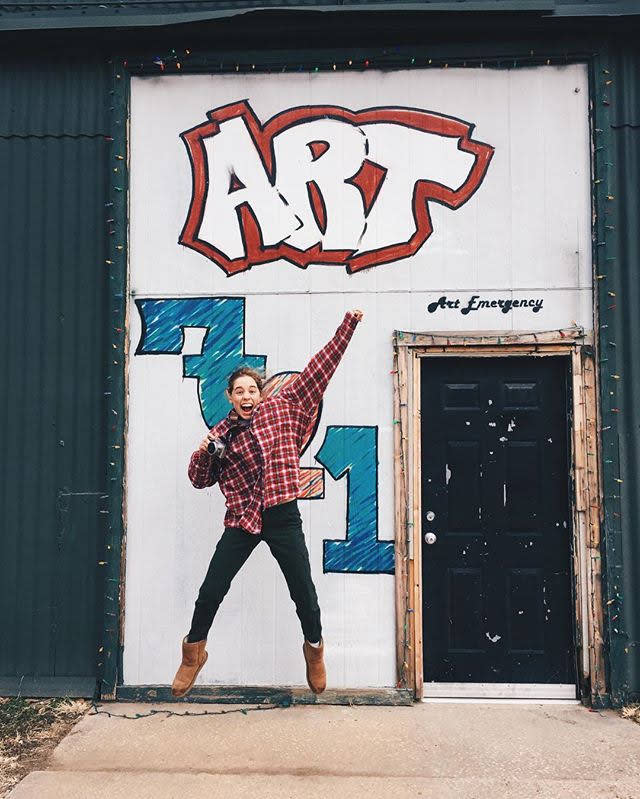 The streets of Lawrence come alive with a range of arts and culture events on the last Friday of every month. This Final Friday, I suggest starting in the Warehouse Arts District and then making your way Downtown. Here are some highlights of this month's Final Fridays:
Amy Bayless at Sierra's Tailoring - Amazing hand-woven bags and up-cycled accessories. 5-9 PM
Ready for the Future: Works by Aaron Storck at SeedCo Studios - Featuring new paintings and wizard video. 6-9 PM
Photographing the World: Bill Snead's Legacy at River City Property Management - See through the lens of Lawrence-born photographer Bill Snead, whose work includes wars, Super Bowls, KU basketball legends, and more. 
Close Up and Far Out by Alicia Kelly at the Bourgeois Pig - A collection of cut paper works that focuses on the subtleties of space, movement, and design.
Brandt Menden at Art Love Lawrence - The colorfully joyful work of a local artist. Brandt's abstract paintings are full of color and pattern.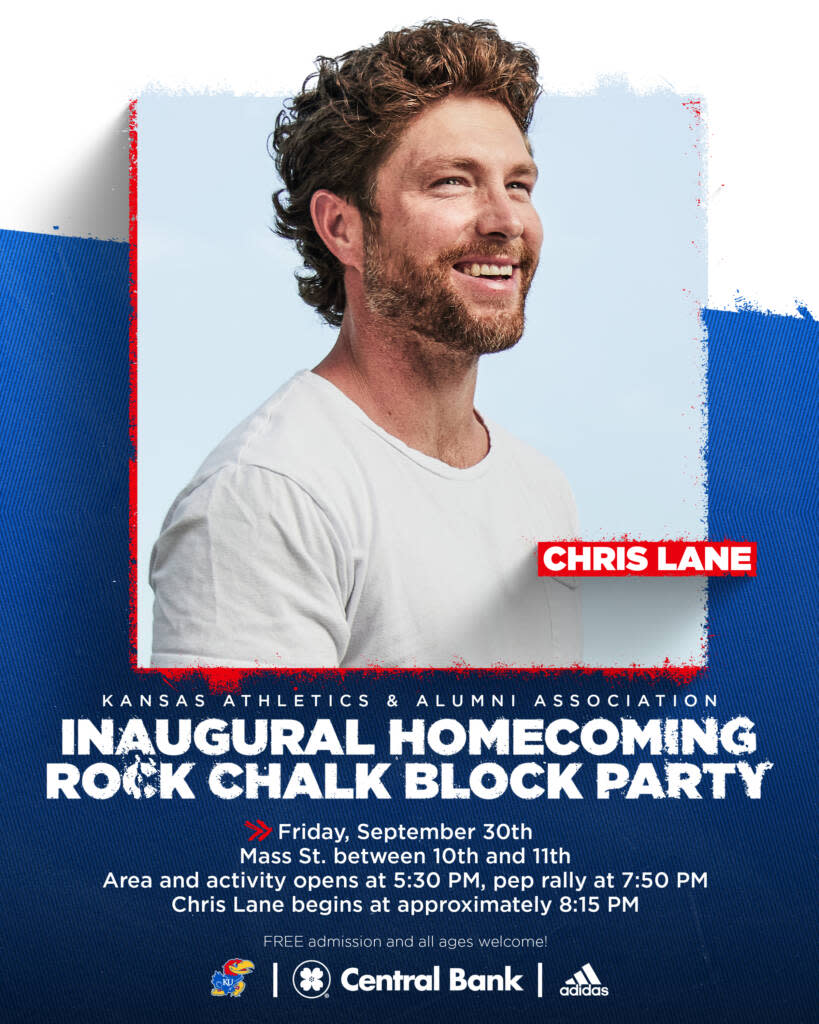 The Inaugural Block Party is taking over an entire block of our main drag. It's a free, family-friendly event in the 1000 block of Massachusetts Street. Music, games, and activities begin at 5:30 PM.  The KU Pep Rally will warm the crowd for country music artist Chris Lane. 
The 1000 Block of Massachusetts Street is bustling with activity day and night. Learn about the history of some of the buildings while you explore the block here. 
There's a variety of restaurants on the block. All of these are solid options for dinner:
Game Day Saturday
It's game day! Kick-off is at 2:30 PM. Use our Jayhawk Football Game Day Guide to make planning a breeze!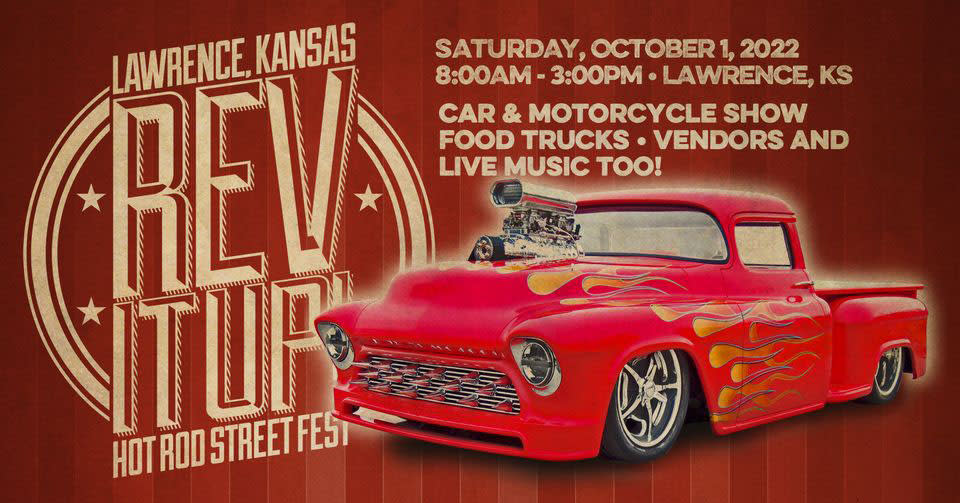 The game is not all there is to be excited about today. The annual Rev it Up Hot Rod Street Festival is taking over South Park in Downtown Lawrence starting at 8:00 AM. It will be the biggest Rev it Up car show in history, with several hundred cars registered. Food trucks and live Rock-a-Billy Music will keep you satisfied and entertained throughout the day. 
Head to campus early to watch the Jayhawks Volleyball team take on Baylor. The game starts at 11:00 AM.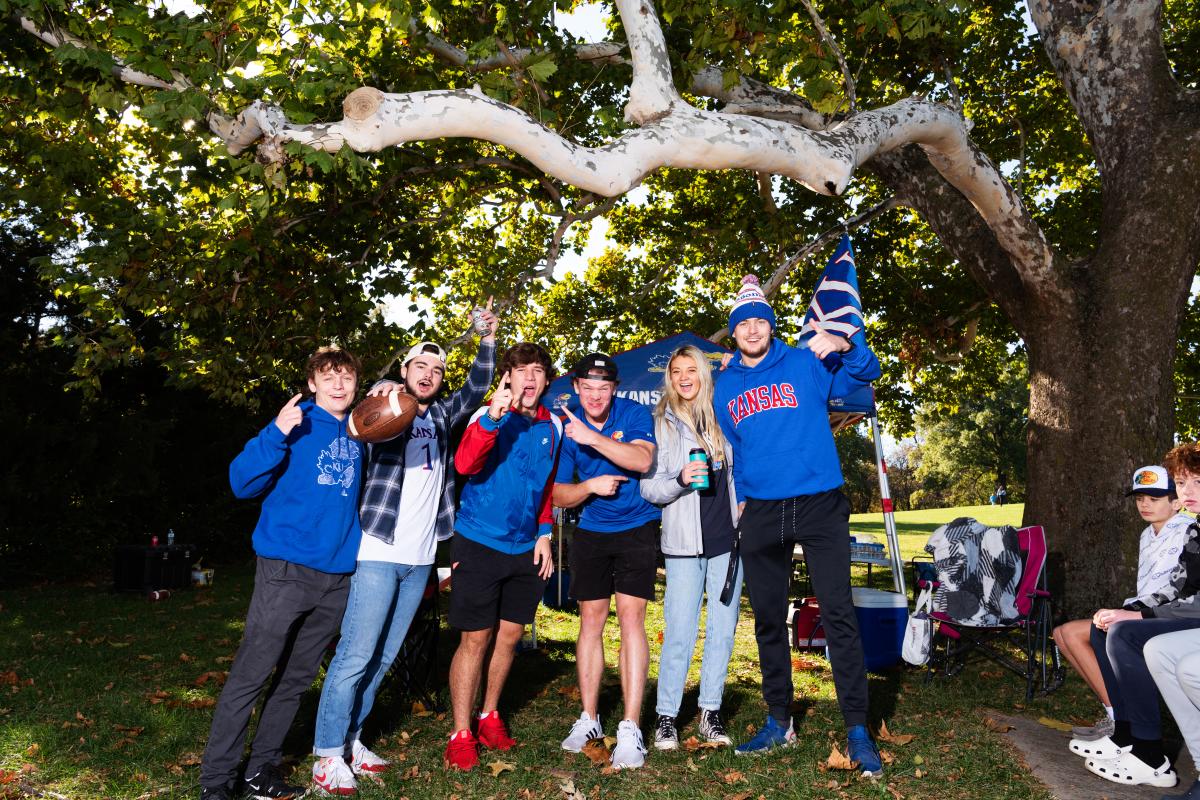 There will be all kinds of pre-game activities for the football game, so be sure to arrive a bit early to enjoy. It's going to be a beautiful sunny day, so be prepared with sunscreen and plenty of water. Memorial Stadium can get toasty in the afternoon! The game promises to be good, so be ready to cheer until the end.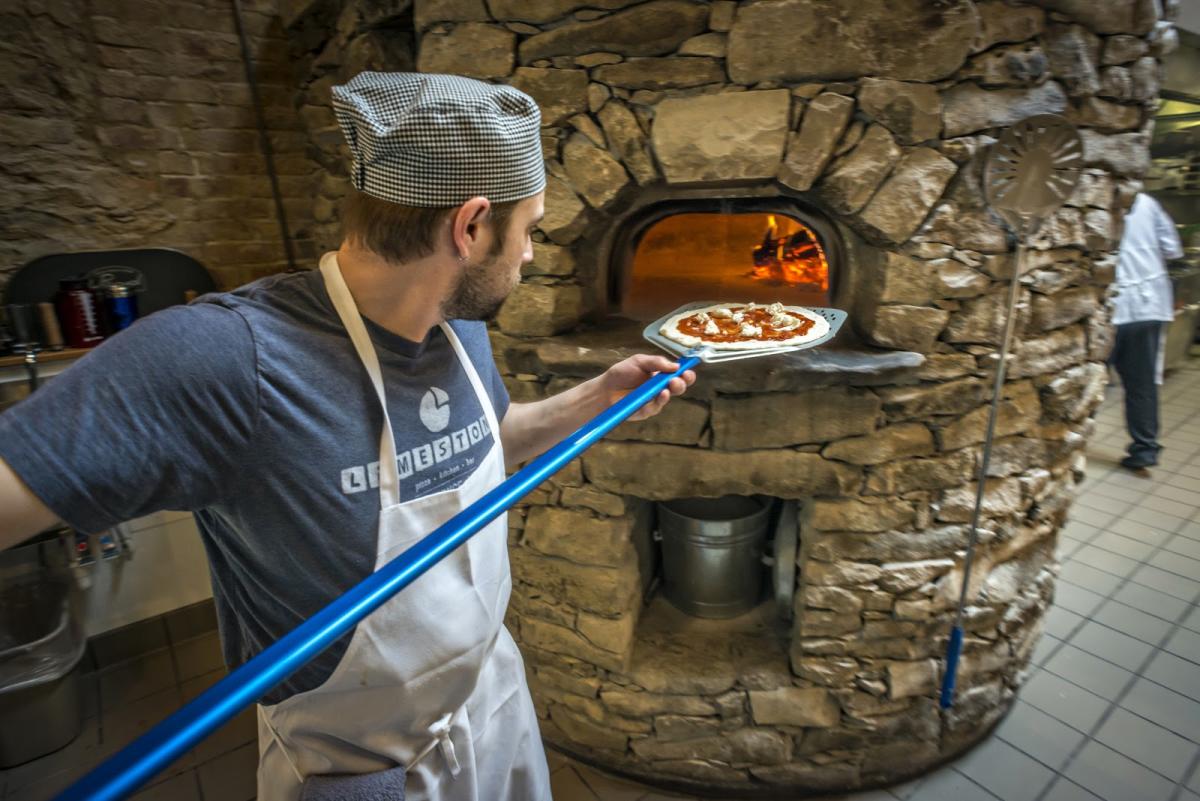 We've crossed over into October this game day weekend, which also happens to be National Pizza Month. Any excuse to eat pizza, right? Like any great college town, we have plenty of pizza options. 
Saturday night is a great night to check out our live music scene. We typically have a show for about any taste on any given night. 
Sunday Fun Day

Complete your weekend by experiencing local farms on the Kaw Valley Farm Tour, or German Heritage at the Lawrence Oktoberfest. 
The Kaw Valley Farm Tour is a great way to learn about agriculture in the region, and there are lots of great food and finds to discover along the way. This blog post will give you all the insider details. 
Lawrence Oktoberfest at Abe and Jake's Landing promises to be a great time! The event showcases German-inspired food and drink from local restaurants plus season craft German-style beers and ciders and live music. The event goes from 1-5 PM, and tickets can be purchased here.
I hope this helps make your weekend the best it can be! Stay tuned for another post next week because the Jayhawks are home again versus TCU next Saturday.