From Santa's rescue by the fire department to the old-fashioned horse-drawn Christmas parade, Lawrence is a dream in the Holiday season. But don't let the wonderful events distract you from the fact that Lawrence also has some very good holiday shopping, particularly if you have children on your list. From unique clothes to quirky fossils to our magical toy store, here are all my favorite places to shop local for (or with!) kids.
For dapper dudes and fashionistas
Malula Kids Resale is a relatively new store on Mass Street, and it's an adorable spot to shop for children's clothes. I'm not a big fan of picking through garage-sale-style, so I appreciate that the Malula buyers really take the time to curate the clothes they accept and organize them well. You could almost forget it's a resale store, if not for the bargain prices!

For the t-shirt and jeans crew, ACME Lawrence is an old standby for cute and sassy t-shirts. Whether you chose one of their pre-made designs or make your own--and the ACME staff is super helpful either way--you'll be sure to have a unique gift under the tree on Christmas morning. 
For future scientists
From microscopes to fossils, from bugs to astronomy, if you're shopping for a kid who loves science, Wild Territory Nature and Science Store is a place you must check out. And pro-tip: Even if you're not looking for a big-ticket science-y gift, Wild Territory is great for grabbing a few last-minute, quirky stocking stuffers.
For budding Michelangelos
If you're looking for an experience gift, grab your kiddo a gift certificate to paint their own pottery at Sunfire Ceramics. The price varies depending on the type of pottery chosen, but $20-30 will for sure get something your child will love.  (And it doubles as an afternoon out of the house when January gets stir crazy!)

If 2-D art is more you child's thing, check out Wonder Fair for an eclectic selection of pens, pencils, and paper, as well as plenty of inspiration by way of prints by local artists.
For the kiddo who loves games
I will confess, I did not know that Game Nut existed until my own lad caught a hard case of Pokèmon fever. In addition to Pokèmon cards, Game Nut stocks Magic, YuGiOh, Final Fantasy, and other cards and games. I'm still not an expert, but I can say that--whether you need cards for stocking stuffers or you want to give your child the "kid-in-a-candy-store" experience of buying them a gift card--if you have a gamer on your hands, Game Nut will have you covered.
For animal lovers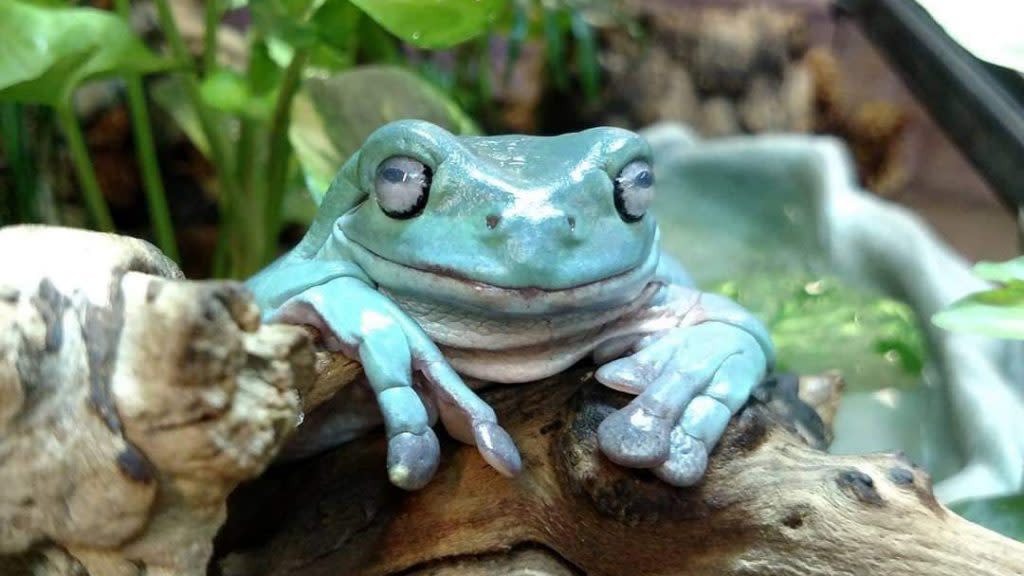 Pet World is one of those wonderful Lawrence institutions that can be both a store and a field trip. Education is as much a part of their mission as sales, so if you're thinking about bringing home a new family member for or near the holidays, Pet World is a wonderful place to make that investment. Their knowledgeable staff will help you get everything you need--including all the know-how--to take care of your new pet properly.
For small musicians
If a new musical instrument is on your list, stop in at Mass Street Music. Not only do they have a great selection of both higher-end and beginner priced instruments, they'll help you get your new guitar or ukulele all set up and ready to play. They're also a good resource for inquiring about local teachers if you want to pair up your child's new instrument with a few months of lessons.
For little bookworms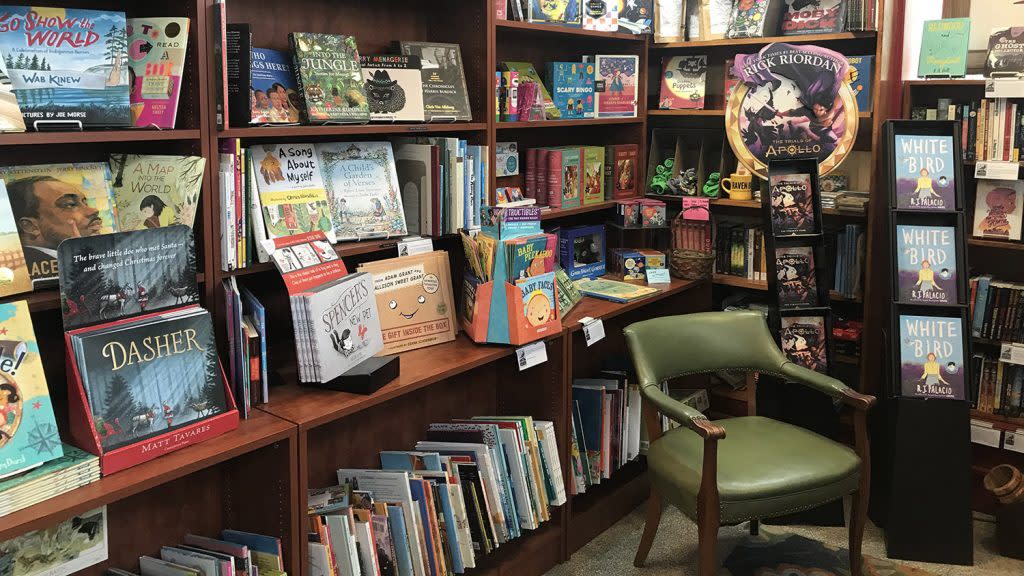 Earlier this year, I was entertaining some out-of-town guests and they were amazed that Lawrence still has, not one, but two local bookstores. The Raven Bookstore and The Dusty Bookshelf are absolute treasures, and they both have the most adorable nooks full of children's books. Whether you're looking for something new or an old holiday classic, a wander through either store will warm your heart and check a few gifts off your list.
For the kids who are hard to shop for
There are a lot of ideas on this list already, but if you're still having trouble, consider a gift card to Sylas and Maddy's Homemade Ice Cream or Freezing Moo. Sylas and Maddy's is a one-of-a-kind, nostalgic ice cream parlor. Freezing Moo is a small chain offering Thai rolled ice cream. They're pretty different experiences, but you can't go wrong with either! 
For everyone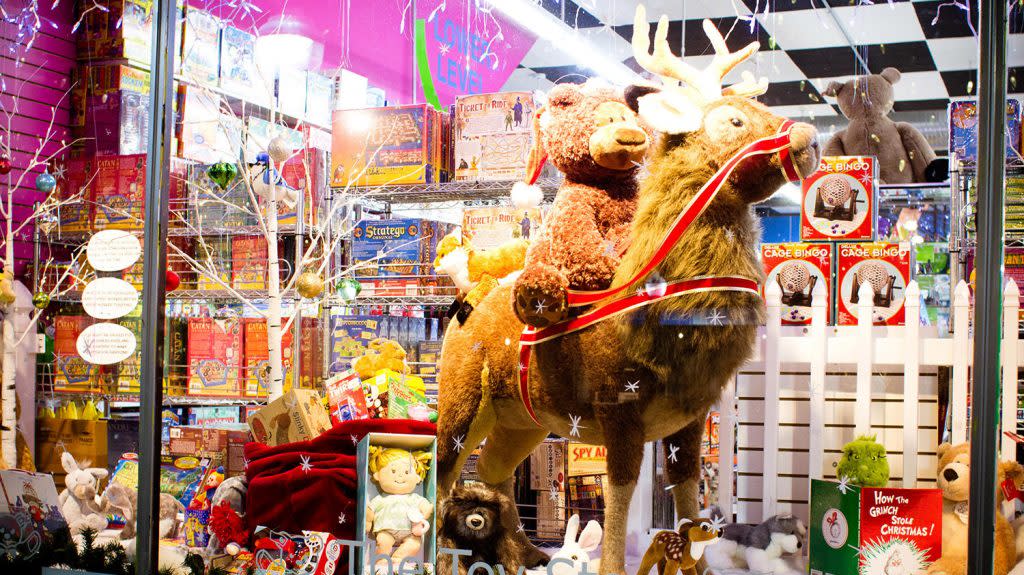 For the grand finale of this list, I offer you The Toy Store. It's a Charles Dickens-style wonder shop, full of Legos, dolls, books, rockets, sleds, yo-yos, Play-Doh, dinosaurs, games, dress-up costumes, and more. Just walking by the windows is enough to lighten the heart of the most devout Scrooge, and stepping inside--especially during the holidays--always makes me feel like I'm a kid again myself.
Happy Holidays!
---
Meryl Carver-Allmond
A proud Lawrence transplant, Meryl Carver-Allmond lives in a hundred-year-old house with her sweet husband, two darling kiddos, one puppy, one gecko, and an ever rotating flock of poultry. By day, she's a public defender.  By night, she writes, takes photos, knits, and cooks up a storm.  She chronicles her adventures on her personal blog, My Bit of Earth.