Wow, the spring concert season isn't playing around. You're gonna need some stamina for this one. The weekend of May 19th and 20th is going to be a particularly rowdy time. Clear your calendar for this month, because the locals have it on lock. Between end-of-the-semester parties and the return of a local music festival, our music cup runneth over. Here's a look at the best events coming to the Lawrence music landscape in May.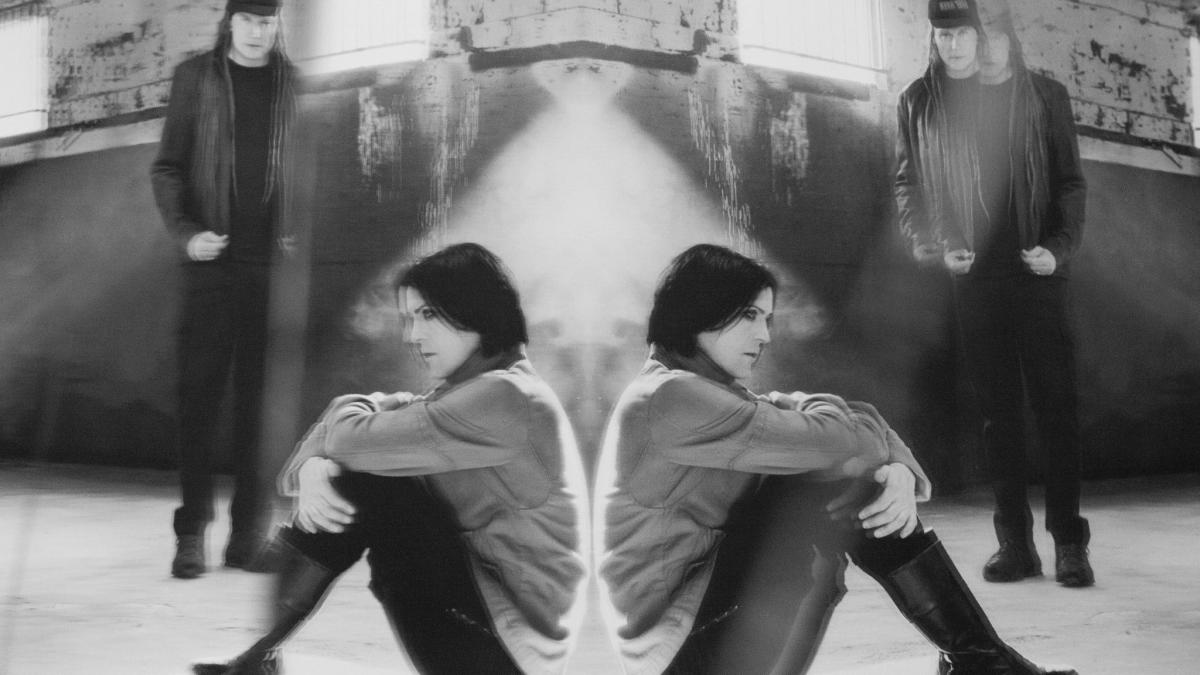 Liberty Hall | May 2
Lawrence has been having a sort of goth and industrial renaissance with touring bands this year, and May is no exception. Skinny Puppy are absolute legends in that scene—and after decades of bringing industrial bangers to the warlock masses, they're bringing their farewell tour to Liberty Hall. This is their first tour in more than ten years, but it's also their last. This will be one of the hottest tickets of the year, so let's get dolled up in our finest eyeliner and go cry together at Liberty Hall.
RIYL: Ministry, ohGr, Serene Fiend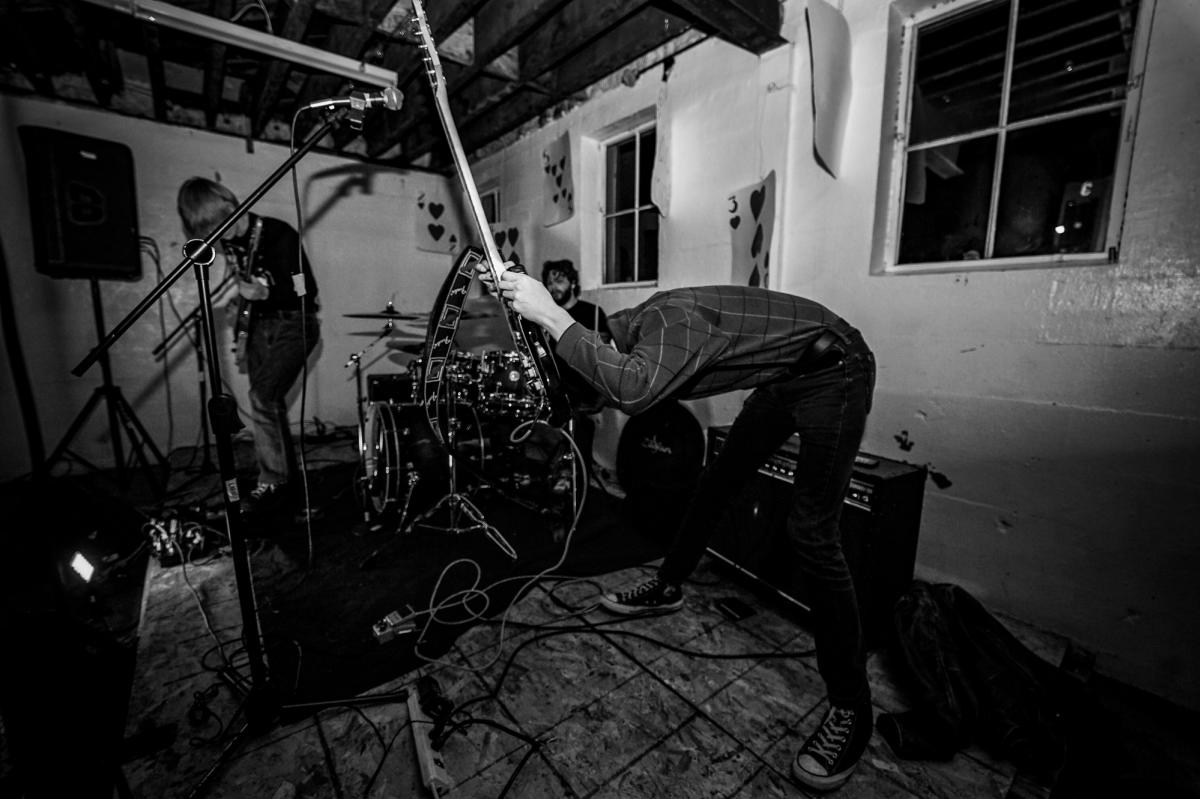 Jackoffs by Fally Afani
Replay Lounge | May 5
Full disclosure: This is an I Heart Local Music sponsored event.
One of the best emerging bands over the last year that we've seen is Jackoffs. They're everything the scene wants from a young punk band: rowdy, physical, and fast as hell. They headline a Stop Day party for the students this month at Replay, and we're sure to see a lot of thrashing and maybe even a pit (*clutches pearl* a pit? In the REPLAY??). They'll be joined by Texas party kids Nik Parr and the Selfless lovers (check them out if you love rowdy sax solos) and local favorites LYXE.
RIYL: Dead Kennedys, Radkey, The Sluts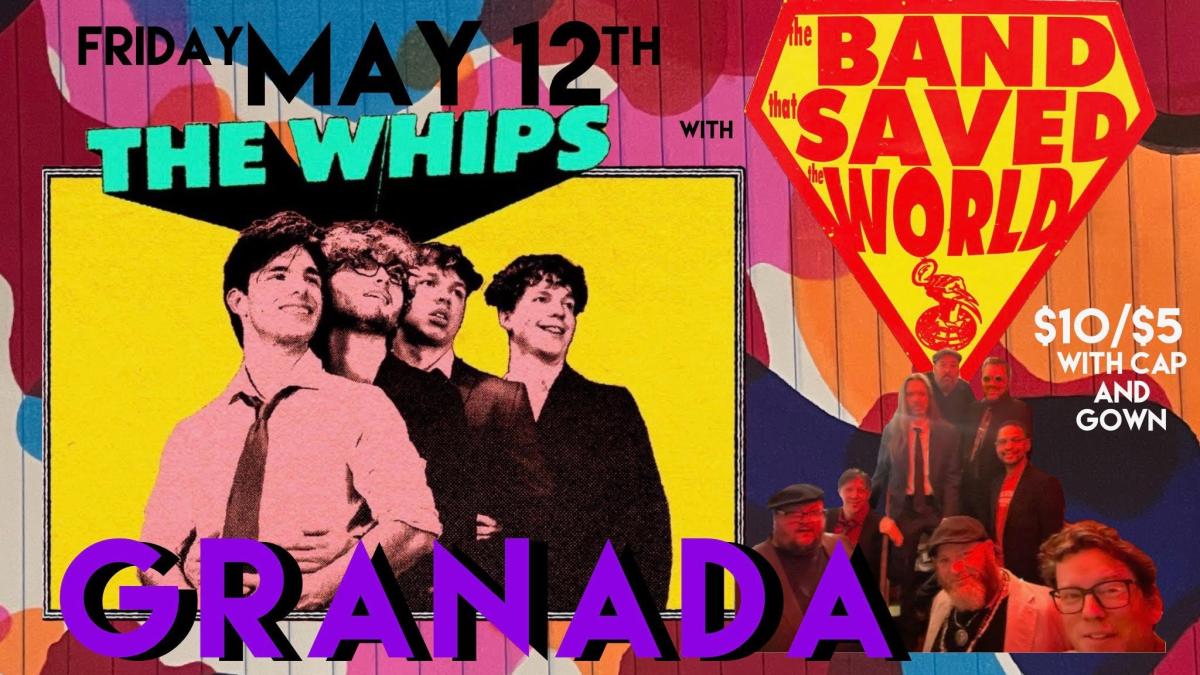 The Granada | May 12
We're pretty jazzed (heh) about this one, folks. If you like shows that strictly feature local bands in their natural habitats and conjure up the craziest parties, this is the show for you. In what is indisputably a perfect match, The Whips are teaming up with The Band That Saved The World for a party for the ages just in time for the semester to end. Before you walk down the hill, saunter over to the Granada for a night of funk and dance music. The Whips are a young band that worked their way up through the ranks in Lawrence and have delivered one thrilling and energetic show after another. What's even more impressive is how well-loved they are, constantly pulling in large crowds who keep the energy all night. There's a reason we called them "Baby Band That Saved The World," and now they're teaming up together for this night of dance and merriment. Unless you're allergic to fun, you won't regret going to this show.
RIYL: Partying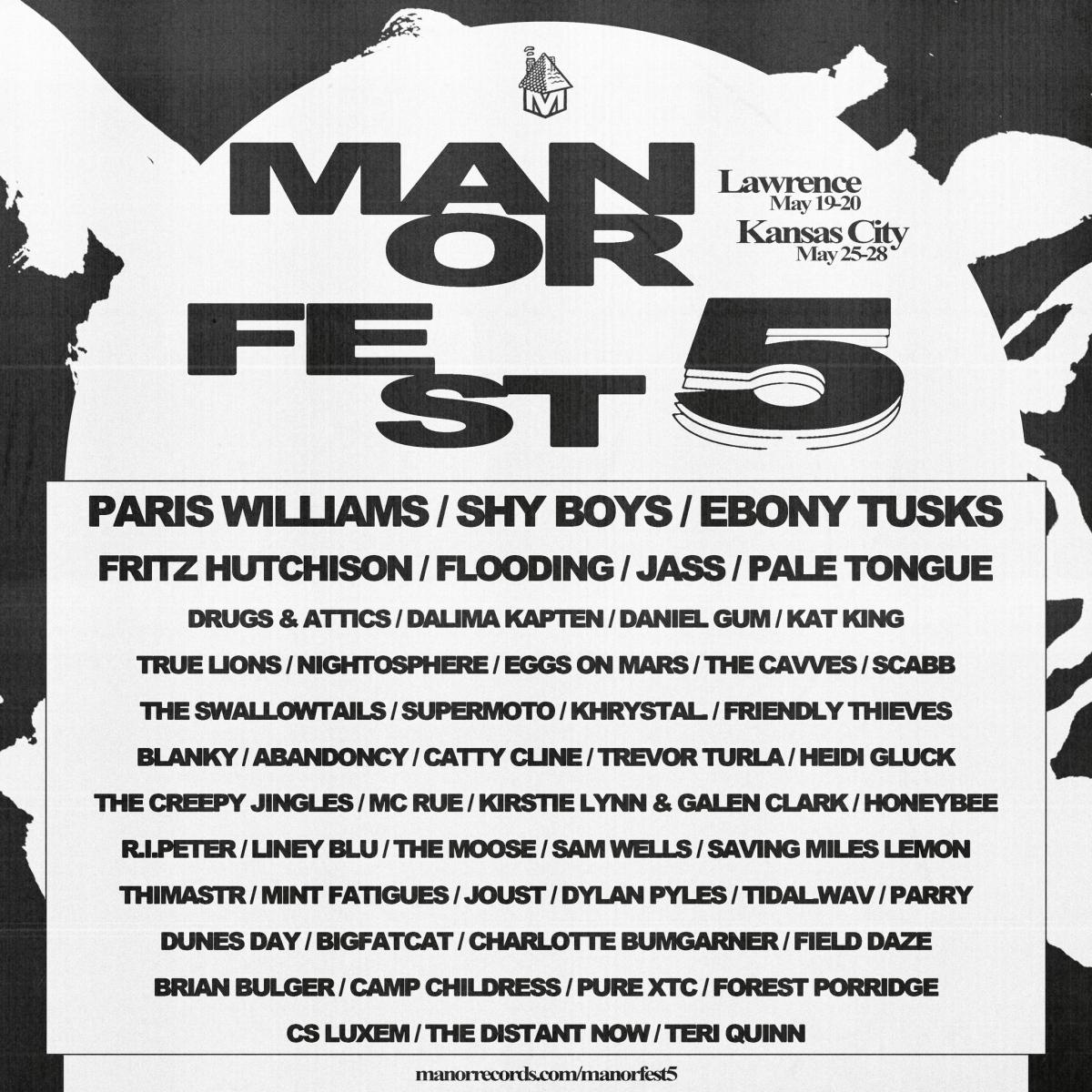 Gaslight Gardens / The Replay / Lucia / White Schoolhouse | May 19 – 20
Every year, someone puts together a big festival that takes place across several venues, featuring only local acts… and every year, it's an absolute banger. Manor Fest is returning once again with an impressive lineup that's pretty hefty. Organized by KC record label Manor Records, you can expect to see bands from the label sharing stages across Lawrence on May 19th and 20th, followed by their KC showcases the next weekend.
This is one of those can't-miss events for the year, so get your wristbands now. We were overwhelmingly impressed with how well-structured the event was last year, particularly how it introduced newer acts to wider audiences.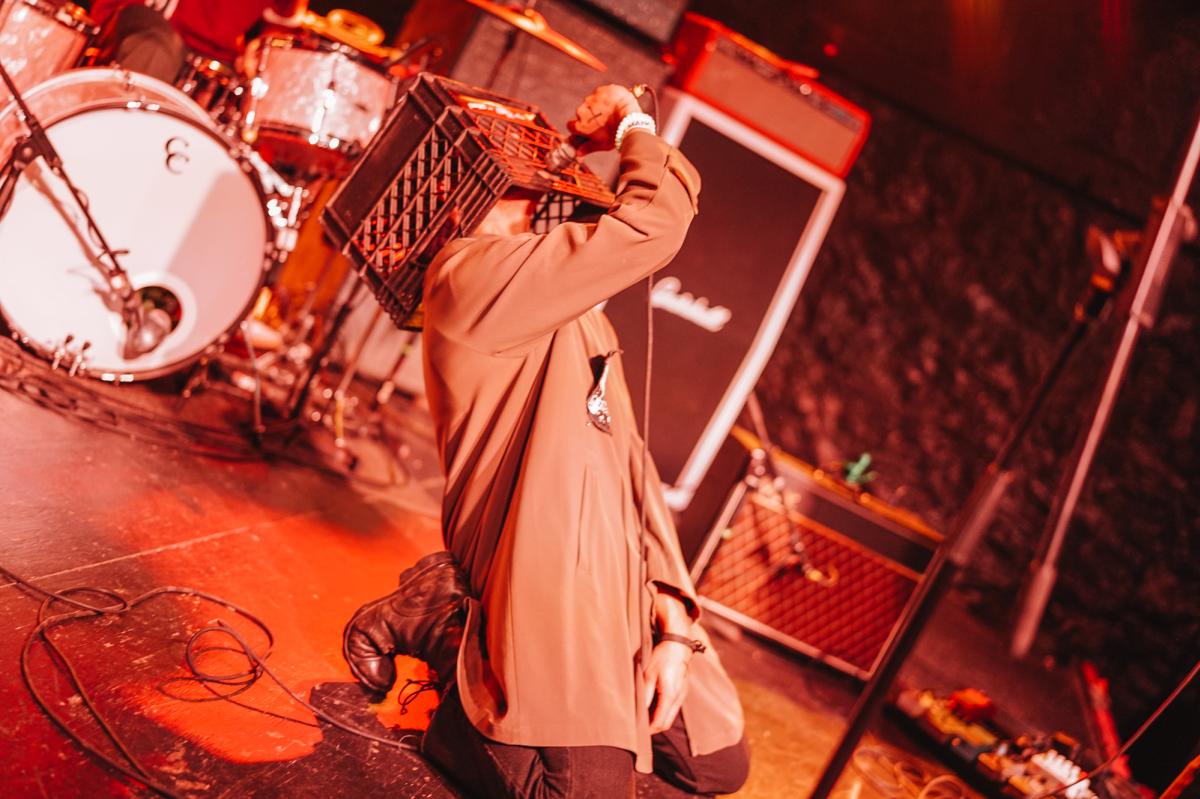 Dunes Day at Manor Fest by Fally Afani
The schedule, which has always featured the rowdiest and most energetic bands, is as follows:
Friday, May 19
Replay Lounge Patio - 5:00 p.m.
Pure XTC
CS Luxem
Heidi Gluck
Lucia - 7:00 p.m.
The Distant Now
The Moose
The Creepy Jingles
Replay Lounge - 10:00 p.m.
Parry
Saving Miles Lemon
Scabb
Eggs on Mars
Saturday, May 20
Gaslight Gardens - 5:00 p.m.
Teri Quinn
Forest Porridge
Kirstie Lynn & Galen Clark
White Schoolhouse - 7:00 p.m.
Replay Lounge - 10:00 p.m.
Dunes Day (pictured above)
Pale Tongue
Abandoncy
RIYL: Supporting your local music scene, seeing diverse acts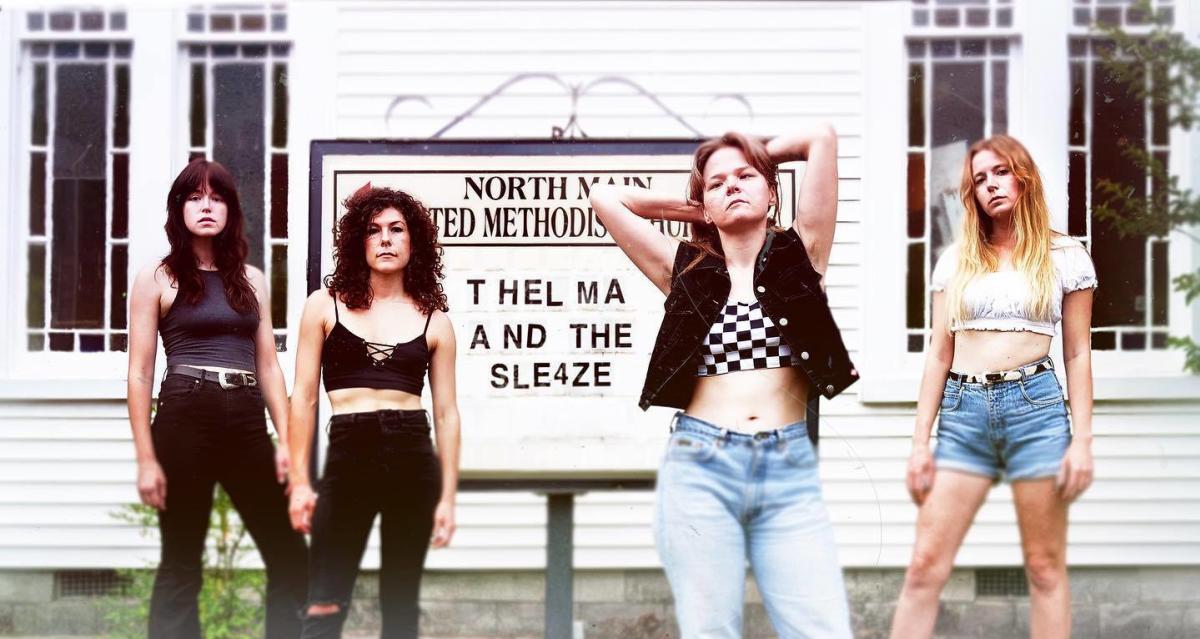 The Bottleneck | May 24
Thelma and The Sleaze (cool band name) are in the midst of a spring tour, which ends at The Bottleneck just as we're ready to head into the summer months. The grungy, bluesy, attitude-for-days band are possibly Nashville's most well-known all-female, queer Southern rock band. They'll be sharing the stage with Lawrence's Mellowphobia, and we're just saying this is an excellent way to get ready for PRIDE month (more on that in a later post). 
RIYL: The Coathangers, The Detroit Cobras, The White Stripes
Other events to keep on your radar:
Replay Lounge | May 5
The Bottleneck | May 5
The Granada | May 6
Lucia | May 6
Gaslight Gardens | May 6
Replay Lounge | May 7
Lucia | May 7
Liberty Hall | May 14
The Granada | May 19
Lucia | May 20
Replay Lounge | May 20
The Bottleneck | May 22
Replay Lounge | May 23
The Bottleneck | May 30
Cover Photo: Pale Tongue at Manor Fest by John Knepper