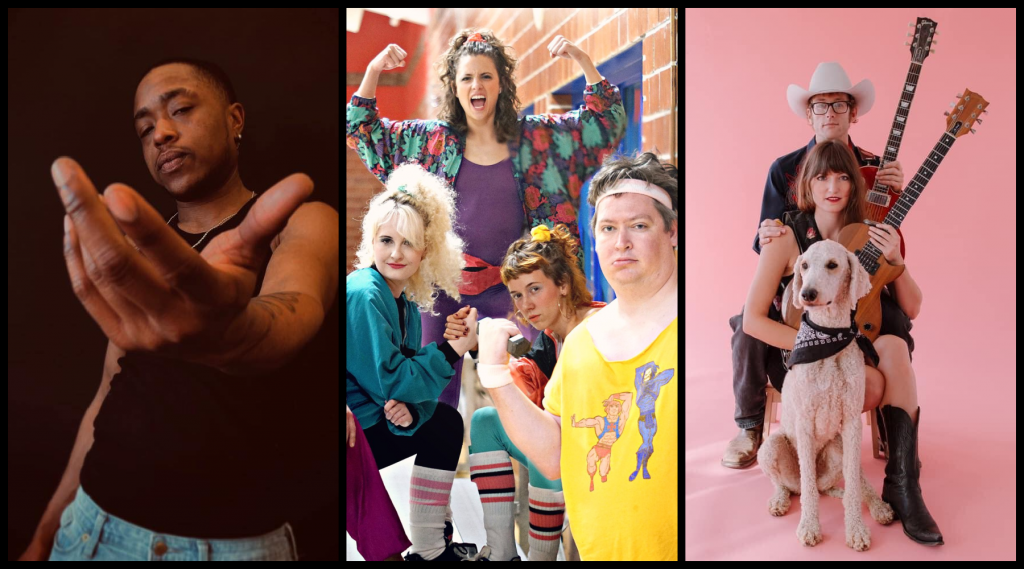 It feels like we're finally in a position to start looking ahead. Vaccines are already rolling out in Lawrence, venues are starting to get some assistance from a relief bill, and we're already eagerly putting together a potential concert calendar. It'll take a while to see touring bands come back to our stages, but we take comfort in the fact that it will take ZERO seconds to get local musicians in our venues and performing live when it's safe to see concerts again.
Luckily, Lawrence is a music town. Venues will have their pick of musicians to choose from, and we've kept our eyes on some of the busier ones. While it's perfectly ok to lay low during the pandemic, we couldn't help but notice some musicians really putting in work to come back strong in 2021. Here are some of the top Lawrence musicians to watch in 2021: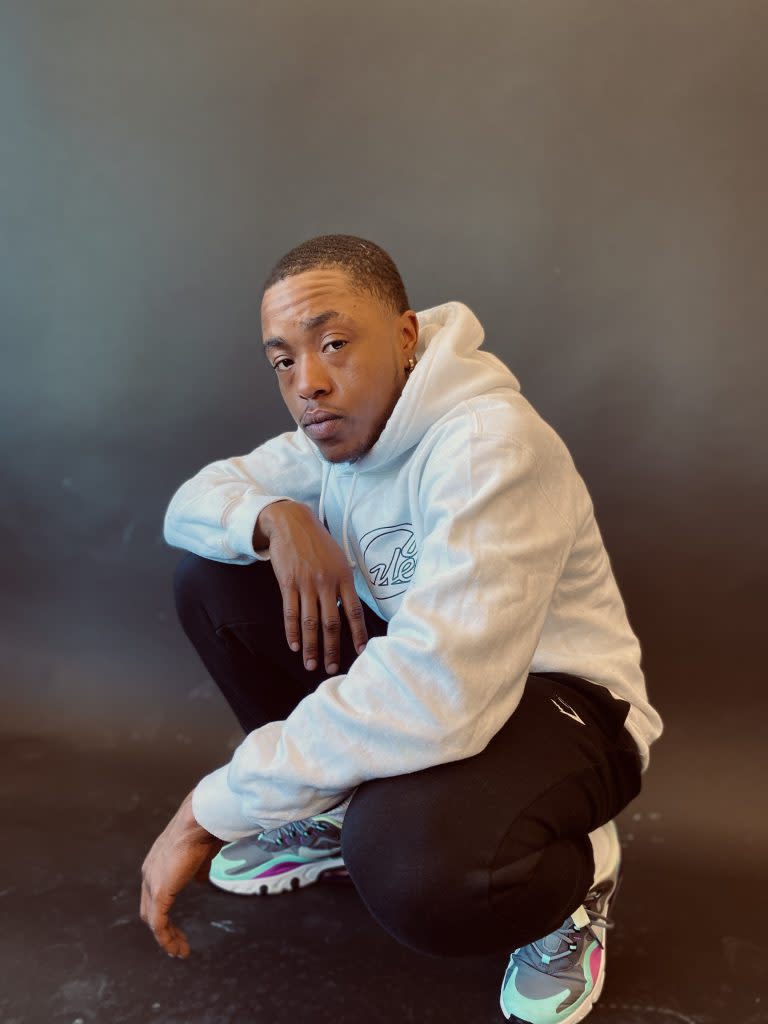 Cuee
Cuee is about to have a magical year. After landing on a Spotify list featuring trans artists in 2020, he experienced a sudden surge in popularity. Now, the local rapper is wrapping up an album with his new voice (post-transition), and it's going to be an absolute delight. Cuee was already quite loved in Lawrence, but after hearing sneak peaks of his new album, we can say with absolute certainty that his new single (set to come out later this Spring) is an anthem for joy. It'll roll out about the time everyone's getting vaccinated, and we envision hearing his songs blare out of bars (and stages) in our post-COVID celebrations. Stay tuned.
Jenna Rae
It's a lot of work to get an album recorded, and it's even more work to get it put out on vinyl. Word on the street is Unfit Wives will be doing both.
Local country crooner Jenna Rae has not only worked as a nurse during COVID, she's been on top of her three music acts (her solo act, her duo with partner Martin Ferrell, Jr., and her very popular band Unfit Wives). In addition to the Unfit Wives album, Jenna Rae will be releasing two solo albums in 2021 (one of them live), and is currently coordinating a backing band with partner Martin for live shows. It fills us with a sense of positivity to see musicians working this hard and planning live shows after a year of uncertainty. There's no doubt Jenna Rae will be on stages in some form nearly every week. 

Thighmaster
Thighmaster is another band that's been busy writing new music. Since some members of the band live and work together, it's been easy to collaborate. After releasing one of the top albums of 2020, they're ready to record a new batch of songs. Thighmaster is also a band that doesn't shy away from the stage, playing as often as they like, playing to a wide fan base ready to support them. This will be great patio-show music when the weather warms up and we start getting vaccinated.
In the meantime, they've just released this delightful music video for their song, "Jillian Michaels Wellness Cruise." Don't be fooled by the title, that's mostly old Jane Fonda workout video footage: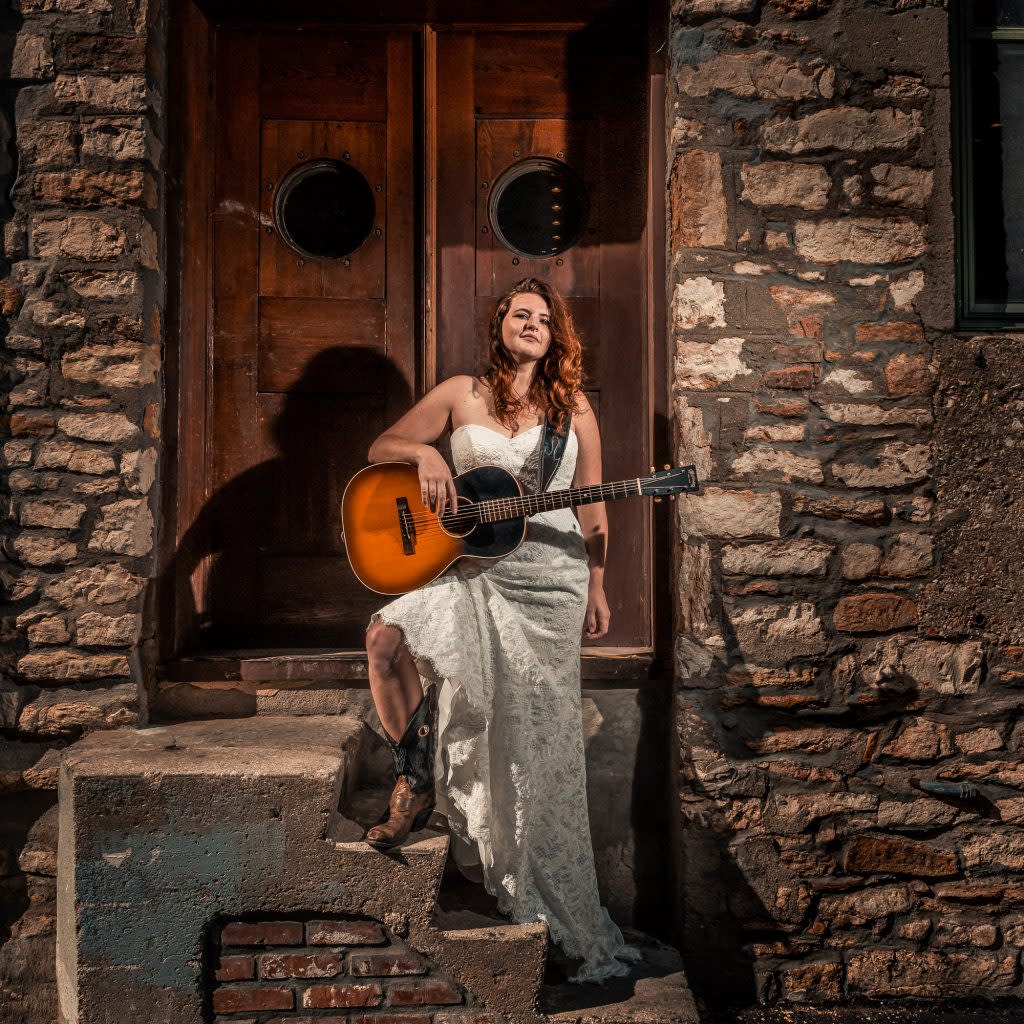 Megan Luttrell
One has to wonder if Megan Luttrell has the same number of hours in her day as the rest of us. In addition to being one of the region's biggest breakout stars, Megan has also gone above and beyond to bring music to her community. She organizes showcases featuring women in the music scene as often as she can, has kept them in front of audiences during COVID thanks to live streaming, and is now helping the Lumberyard Arts Center in Baldwin develop a live music program. Over the course of 2021, she'll be gathering input from the community to develop both live entertainment and music education programs for the region.

Lily B Moonflower
If you there's not enough yee in your haw, Lily B Moonflower is your gal. The local country artist launched a heavily-backed Kickstarter to support the release of her new album, Moonflower. She's been a busy bee on the livestreams and is known to make weekly appearances at open mics or her own shows when live shows are rolling. Considering her fans' heavy show of support during her digital campaign, we expect grand turnouts when she gets back on stage.

Other noteworthy achievements in the music scene: Word on the street is a Motörhead tribute album is on the way featuring some prominent local metal musicians, and we anticipate a few unruly Motörhead covers when the scene gets going again.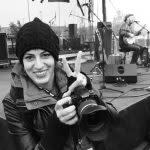 Fally Afani
Fally Afani is an award-winning journalist with a career spanning more than two decades in media. She has worked extensively in radio, television, newspapers, magazines, and more. Currently, she resides in Lawrence, Kansas, where she works as a music journalist and is the Editor of I Heart Local Music.