Kansas football is back in Lawrence this weekend. This time the Jayhawks face the Cowboys from Oklahoma State University for a Saturday afternoon battle in The Booth. The game isn't all there is to do in Lawrence this weekend. Explore Lawrence's Native American culture, community, and contributions, celebrate Dr. James Naismith's birthday as you discover the Cradle of Basketball story, and find the best Nachos in town for National Nacho Day. 
First off, get your tickets now! They are still available, but they are moving fast! Kick-off is 2:30 PM. Use the Jayhawk Football Game Day Guide to make planning a breeze. 
Don't just swing into Lawrence for the game and jet! See why Lawrence is ranked among the best college towns in America when you stay for the whole weekend. Not sure where to start? No worries, I have suggestions to keep you busy all weekend long!
EXPLORE NATIVE AMERICAN HERITAGE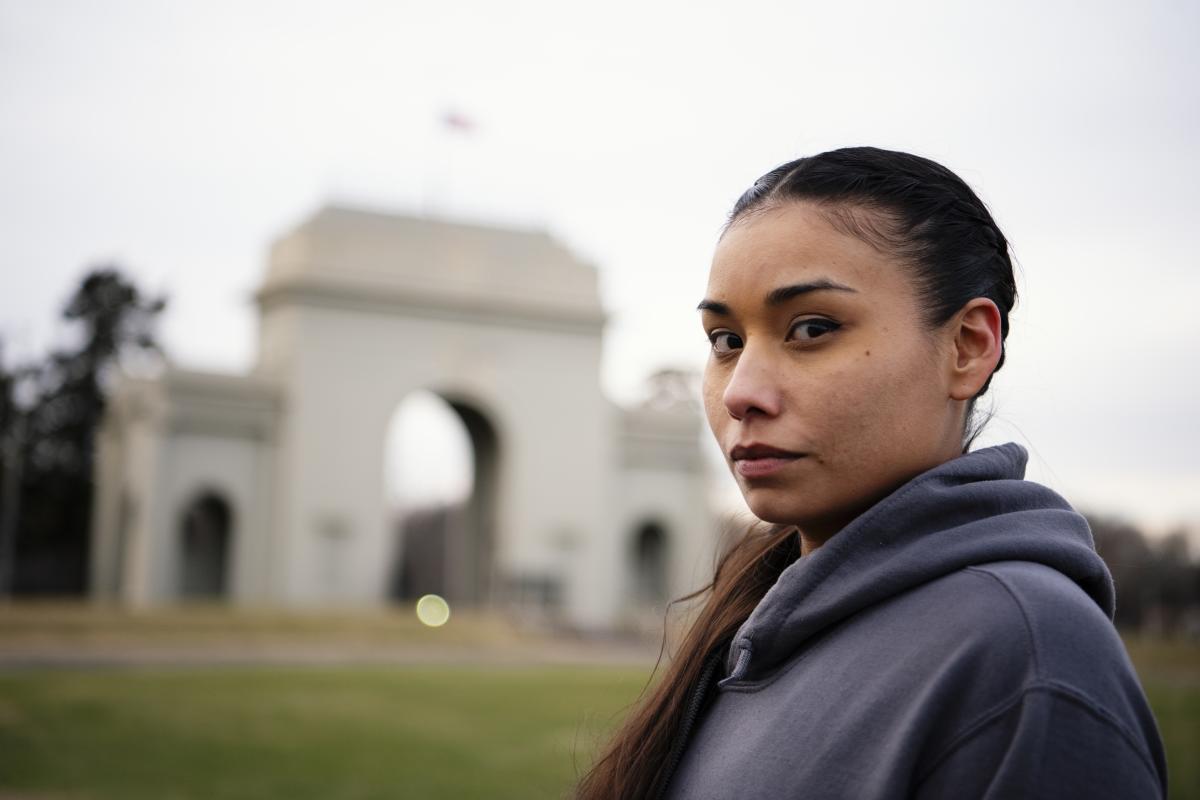 November is National American Indian Heritage Month. Lawrence has plentiful opportunities to explore Native American culture, history, and contributions to the community. 
Explore Haskell Indian Nations University, the nation's premier tribal university. The university began as a boarding school for elementary-age Native American children in the late 19th century. In addition to teaching technical skills, students were expected to abandon their tribal traditions while at the school. Now a 4-year University, it provides tuition-free education to Native American students representing around 140 Tribal nations and embraces, celebrates, and shares Native traditions and culture. Haskell is a true community treasure contributing to making Lawrence a better place. Explore the campus by following this self-guided walking tour. Do not miss Haskell Memorial Stadium and Arch.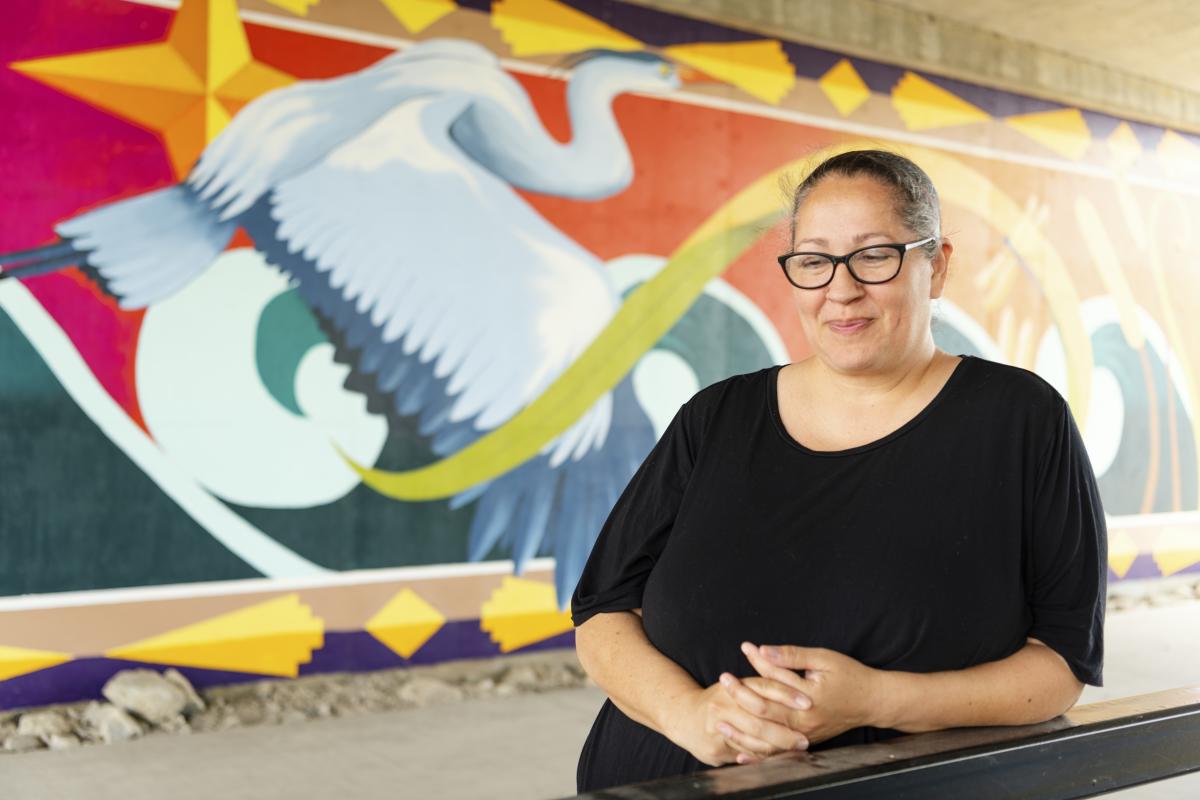 Experience the artistic talents of Native American Artists. The Native American Collection at the Spencer Museum of Art encompasses centuries of indigenous heritage, culture, and creative vision in various media, including textiles, ceramics, basketry, beadwork, painting, and silverwork. "Restoration" is a mural on a walking path near Haskell Indian Nations University and Baker University Wetlands. Native American artist Mona Cliff created the blueprint for the mural to capture the essence of the wetlands and the historic Indigenous people of the area.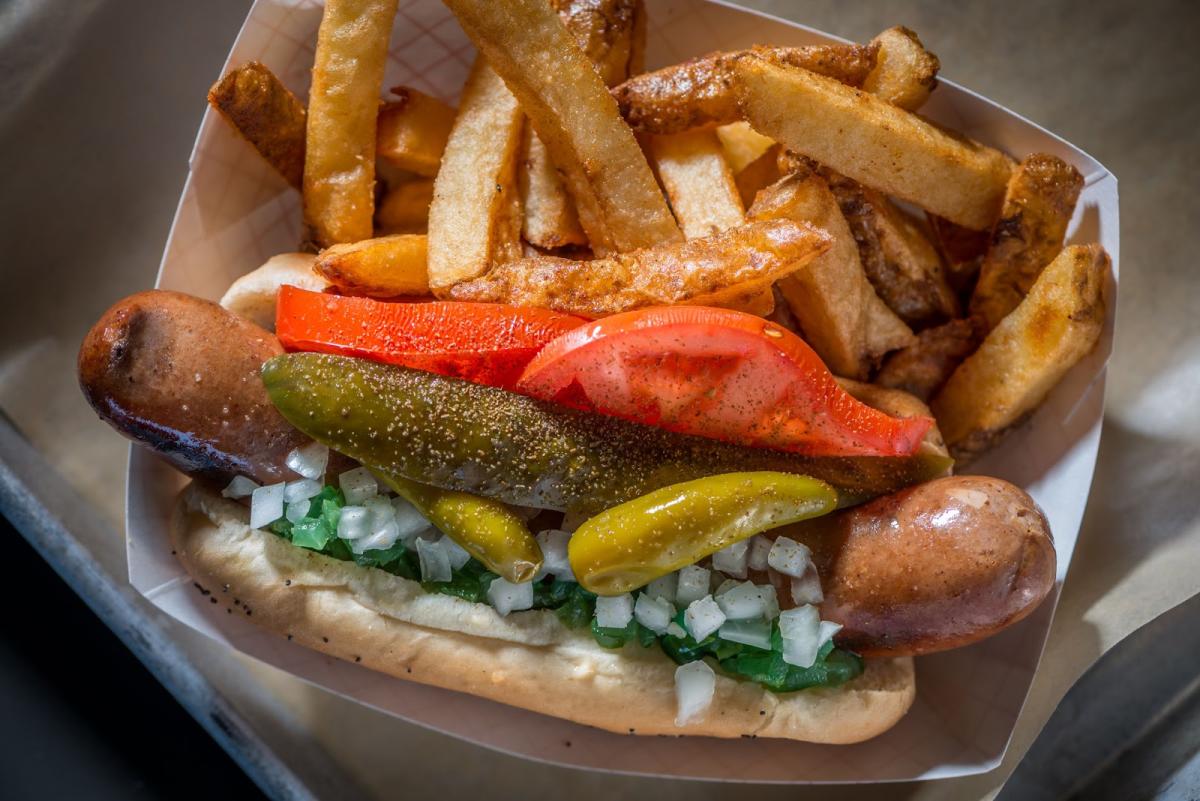 Savor some of the best burgers, dogs, and tots in town while supporting an Indigenous-owned business when you have a meal at Leeway Franks. Owner and Butcher Lee Meisl is a member of the Standing Rock Sioux Tribe of North Dakota and a graduate of Haskell Indian Nations University. If you're tailgating for the game, I bet Lee has something for your grill at the butcher shop next door, Leeway Butchers.
HAPPY BIRTHDAY DR. NAISMITH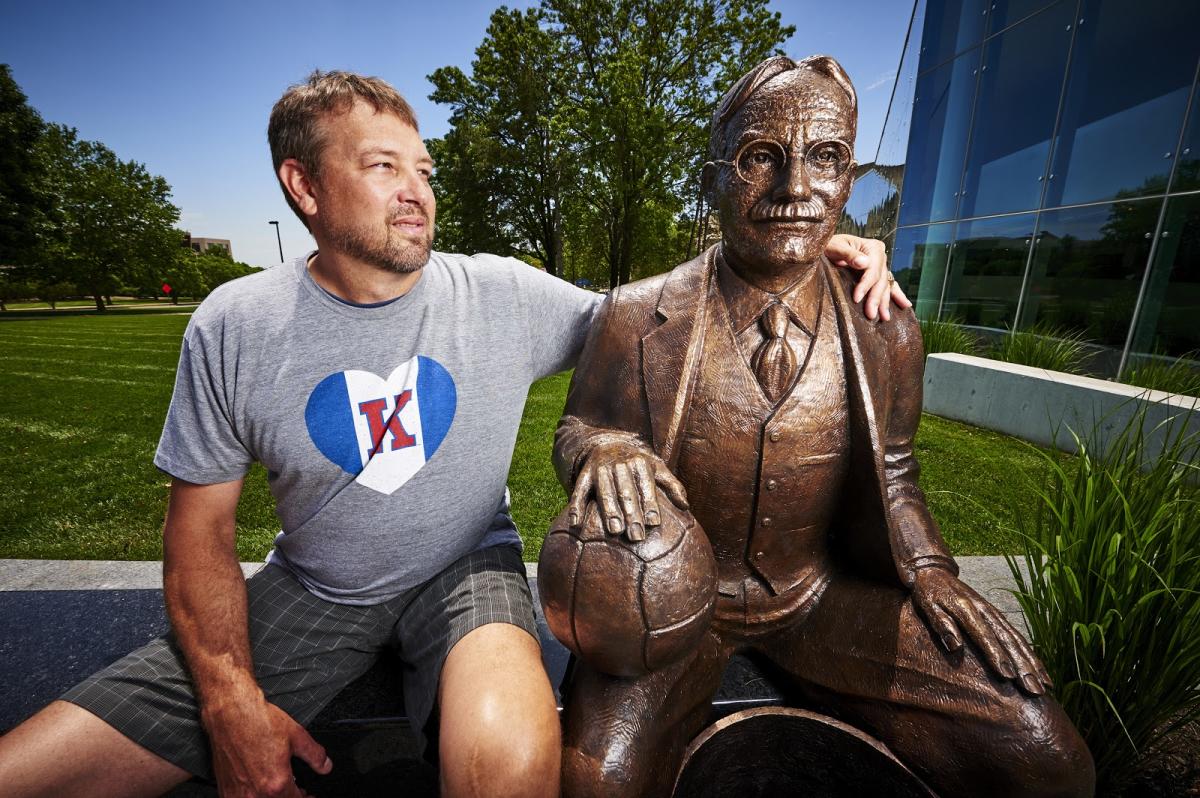 It's Dr. James Naismith's birthday weekend! He's the inventor of the game of basketball and the coach of the first Kansas Jayhawks men's basketball team. Naismith was born on November 6, 1861. He's special to us here in Lawrence and to basketball fans worldwide. The game grew in many ways after he brought it to Kansas in 1898. That's why Lawrence is known as the Cradle of Basketball. Learn more about the Cradle of Basketball and follow the Famous Basketball Sites Self-Guided Tour. Do not miss Dr. Naismith's Original Rules of Basketball in the DeBruce Center (closed Sunday), and make sure to sit on the bench and take a birthday pic with the father of basketball on the DeBruce Center lawn. If you want a behind-the-scenes tour of Kansas Athletics facilities, check out the Jayhawk Experience. 
NACHO AVERAGE SUNDAY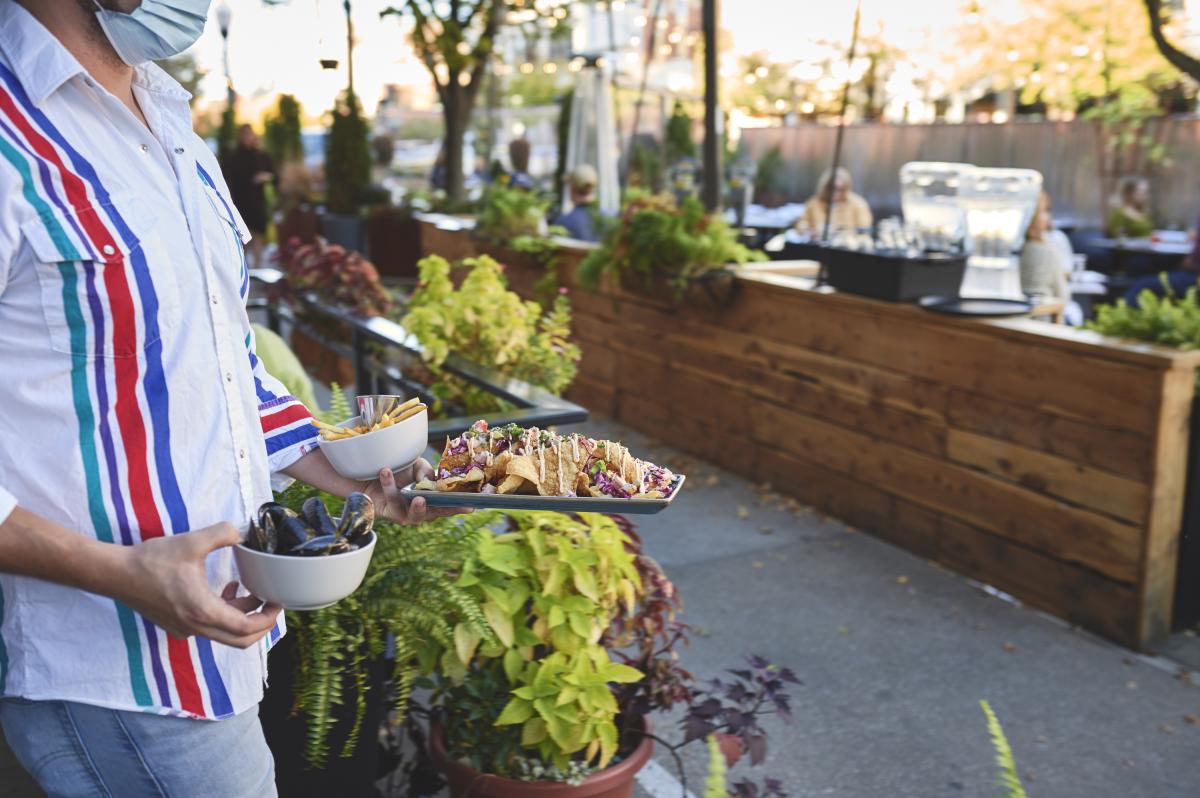 One of the best ways to discover the best of Lawrence is with the Lawrence Bucket List. It's a free digital pass that gets you exclusive deals at participating locations and chances to earn prizes by checking in at Lawrence attractions and businesses. Check-in at ten locations, and you've earned yourself an Unmistakably Lawrence Bucket Hat. Since Sunday is National Nacho Day, may I suggest a Lawrence Bucket List Nacho Tour? All these restaurants offer their take on one of my favorite dishes and will earn you check-ins on the Lawrence Bucket List when you visit. 
That's it for this game-day weekend. If you would like more suggestions, head to the Lawrence Visitors Center, where one of our travel counselors will be happy to help you. It's open 10 AM - 5 PM Tuesday - Saturday. Until next time (which is November 19 vs. TCU)!