Hello, Fall! It's time to break out all your fashionable coats, jackets, and windbreakers and head to a show. We've noticed a bit of a return to glamour and dressing up in the live music scene. As vaccinations increase, the community is feeling more and more like celebrating.
Because of the holiday, the bigger shows top the first half of the month. This is your last chance to get really gussied up and relax before the madness of the holiday shopping season, so get ready. Here are November's can't-miss live music events in town: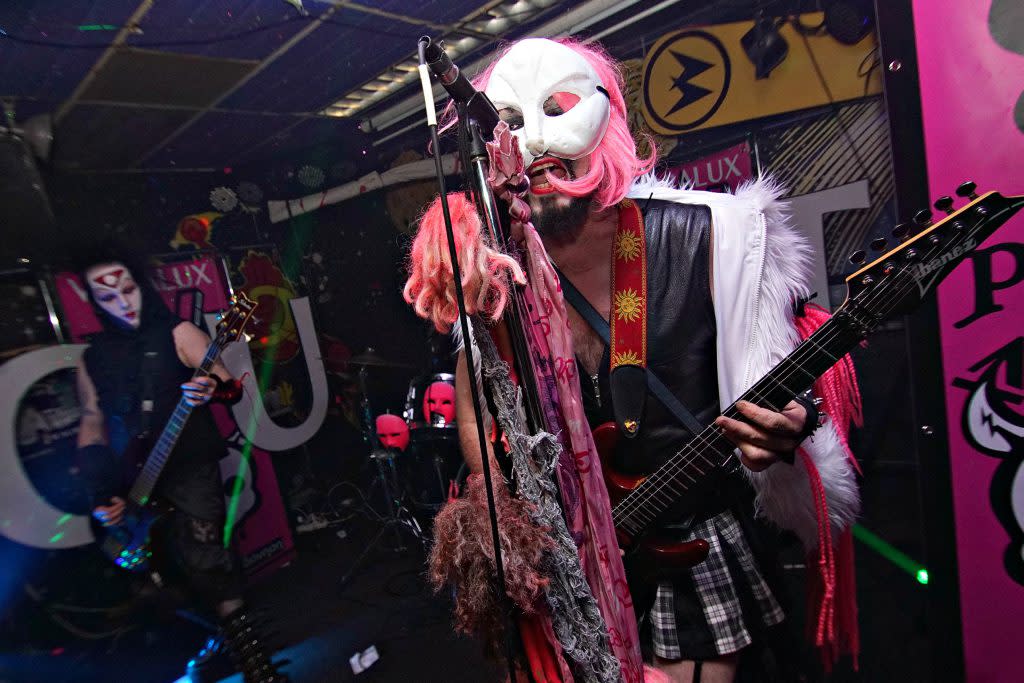 Vibralux / The Sluts / MsAmanda Love / Sasha May Carmichael
The Replay, Saturday, November 6
Full disclosure: This is an I Heart Local Music sponsored event
We are kicking off the month of November with a bang (a big, slutty, glamorous bang). The first Saturday of the month brings us the glam rock stylings of Vibralux. This is the show to see if you like your men in heels with potty mouths. They share the bill with rockers The Sluts. This is a unique event because it mixes the drag and music scenes together. MsAmanda Love, the reigning queen sporting the Miss Gay Kansas United States title, will perform with their special brand of drag and comedy. Sasha May Carmichael, by far the most athletic performer in the drag scene, is also set to tear up the dive venue.
RIYL (Recommended If You Like): David Bowie, T. Rex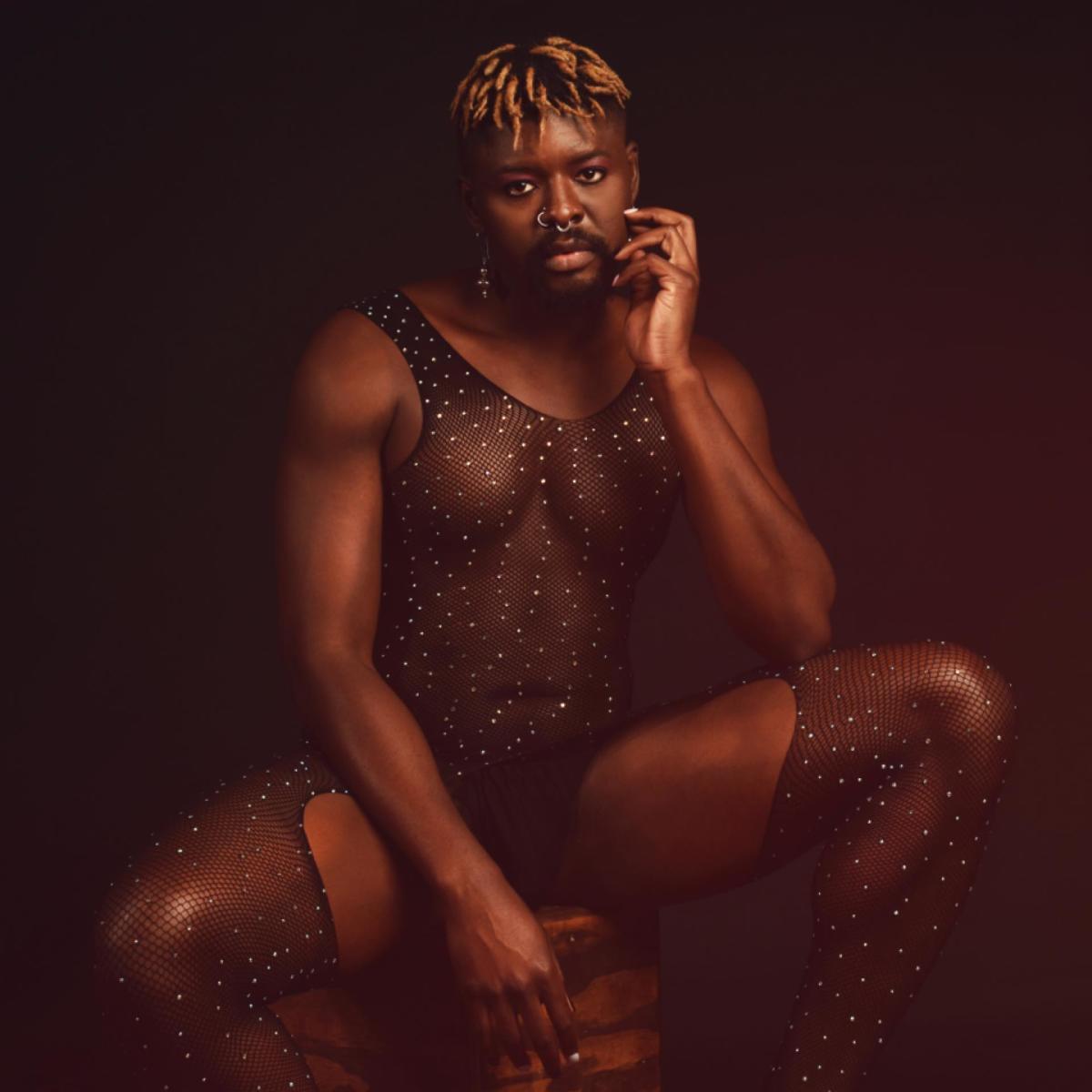 Stephonne / Miki P and the Shallowtails / Half Tiger Half Bear
The Replay, November 12
One of the most exciting acts to come out of the pandemic is Kansas City's Stephonne. This is an artist who absolutely captivates their audience with the sultriest vocals we've heard in years (oh my) and an ultra-glamorous presence onstage. We're telling you now, this is an absolutely can't-miss performance for the month of November. Stephonne shares the lineup with Miki P and the Shallowtails and Lawrence's Half Tiger Half Bear.
RIYL: Prince, SHAH, Shamir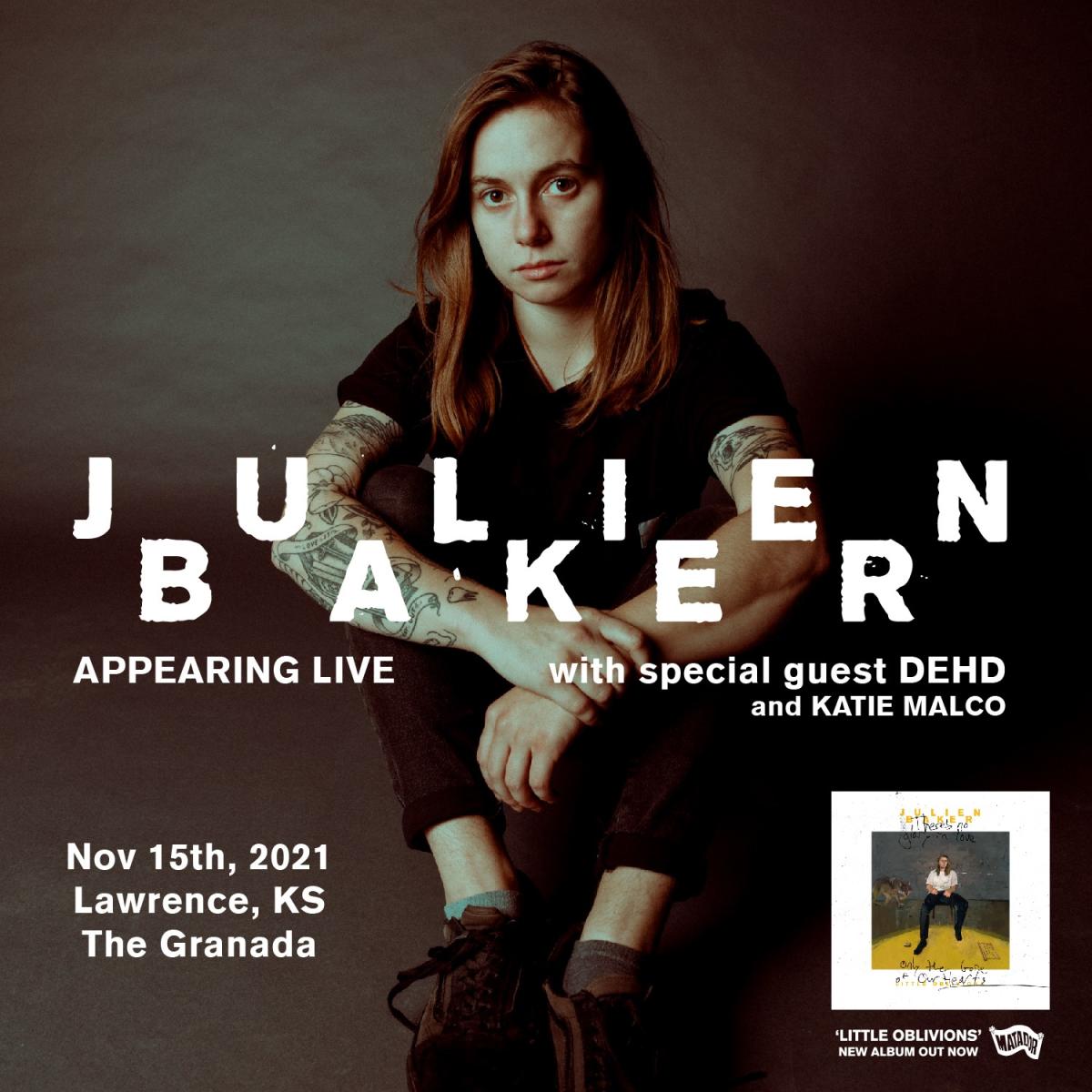 The Granada, November 15
The last time Julien Baker played The Granada, we noticed the audience was predominantly female (many of them lesbians that we happened to know), and they got fairly emotional over the show. So that's the Lawrence demographic for Julien Baker.
Baker will be touring in support of Little Oblivions, another masterpiece from the talented songwriter, though this one involves more of a full-band approach than what we're used to seeing from Baker. Expect explosive and emotional vocals over rich melodies and phenomenal guitar solos for this one (and maybe bring the tissue).
RIYL: Japanese Breakfast, Waxahatchee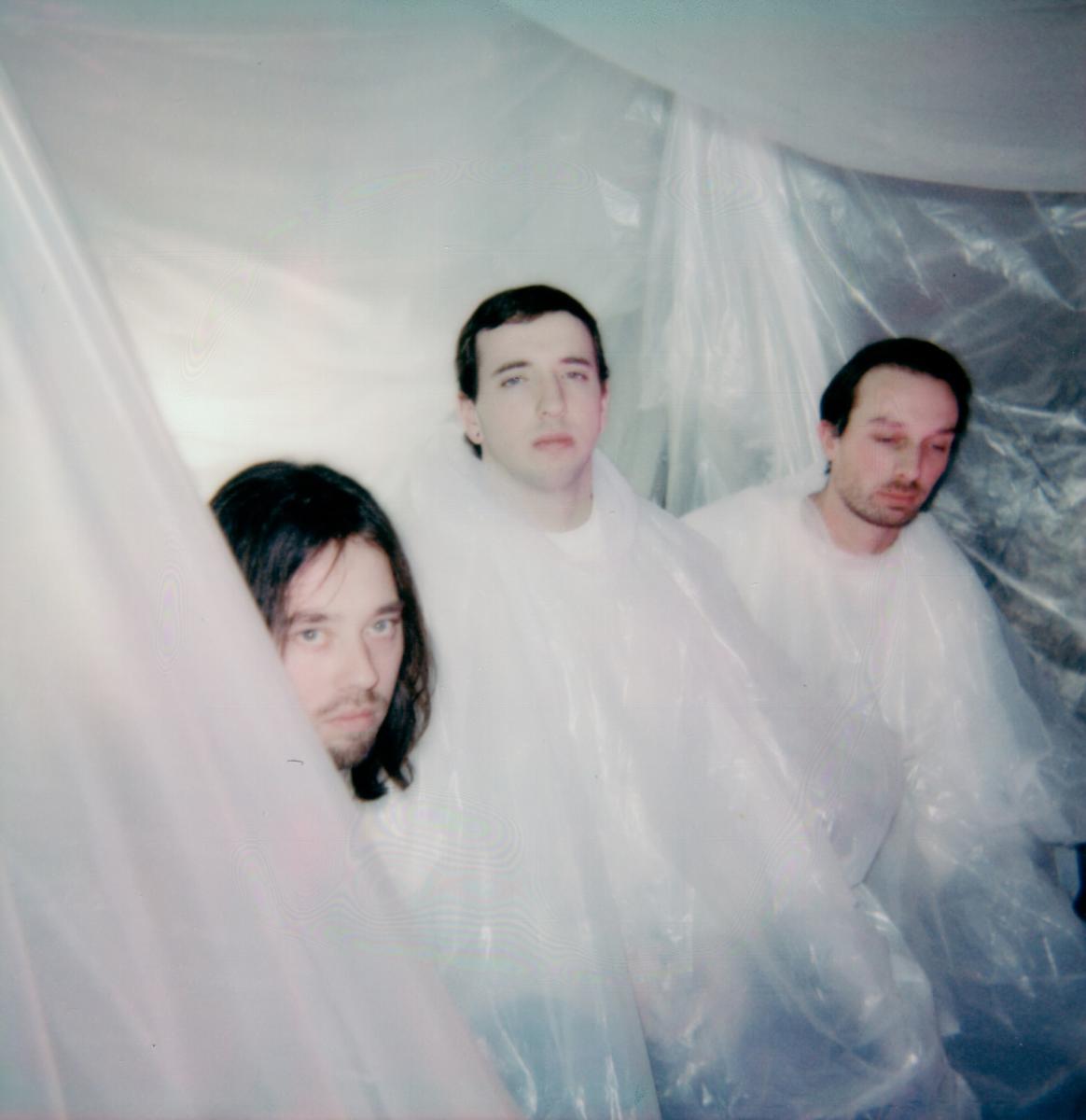 The Bottleneck, November 16
This month, Ohio-based Citizen hits the Bottleneck with driving rock rhythms and raw lyricism. Citizen rose quickly pre-pandemic, landing on year-end lists with Pitchfork. The three-piece are headed out in support of their latest album, Life In Your Glass World, which they recorded in frontman Mat Kerekes' garage in an effort to regain control of their creative brand. This is a packed lineup—they'll be playing alongside Drug Church, Glitterer, and Floating Room.
RIYL: Built To Spill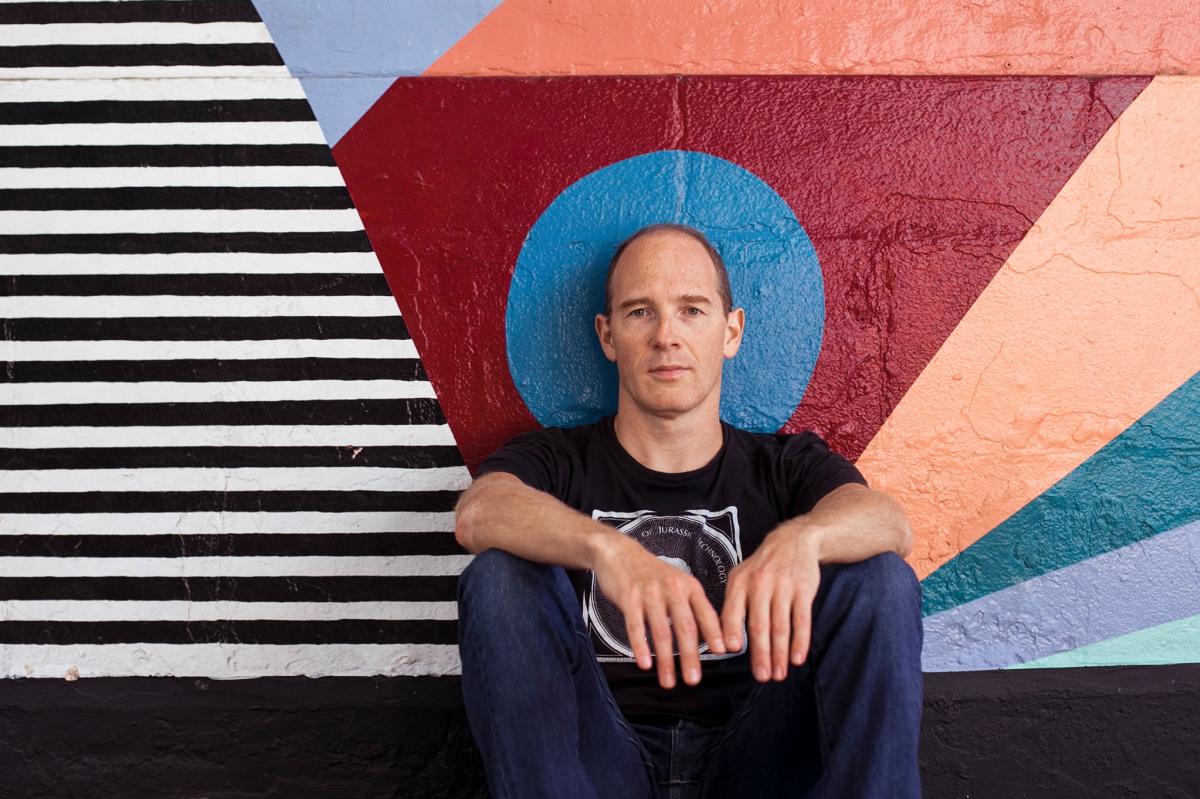 The Granada, November 18
Don't tell anybody how old I am, but back in the day if you went to a party and they weren't blasting Caribou, that was a lame party and you should leave. Caribou made the type of music that was on every single playlist at any event worth going to. Bring your dancing shoes (and if you're my age, a cane), because if you try to resist the beat on these songs, your booty will betray you.
RIYL: LCD Soundsystem, Hot Chip
Other must-see events this month