Discover local connections to the Underground Railroad
Several sites in and around Lawrence served as safe havens for Freedom Seekers as they journeyed north to escape enslavement. The Grover Barn is the most well-preserved and well-documented of those sites. Interpretive panels at the Barn in South Lawrence share the significant Underground Railroad Station story and the Freedom Seekers who came there. Grover Barn is a National Parks Services Network to Freedom Site.
Visit the Wakarusa Valley Heritage Museum, where an exhibition focuses on the area's important role in the Underground Railroad. Don't miss the Freedom Rings outdoor sculpture representing the Underground Railroad's connection to the Wakarusa River Valley communities.
Lawrence may be getting a new museum to help share even more of the Underground Railroad Story. Marla Jackson, the renowned quilter, artist, and director of the African American Quilt Museum and Textile Academy has kicked off a fundraising campaign to build a living history museum for Maria Rogers Martin and fellow Freedom Seekers by way of the Underground Railroad. Learn more and donate>
Learn about and commemorate Civil Rights in Lawrence and beyond
Did you know that Harlem Renaissance writer and poet, Langston Hughes, spent much of his childhood living with his grandmother in Lawrence? The short Humanities Kansas video, Langston's Lawrence, gives us an understanding of what life was like for Langston and other black Lawrencians during the era. Today you can visit several sites that influenced Langston and were influenced by Langston in Lawrence: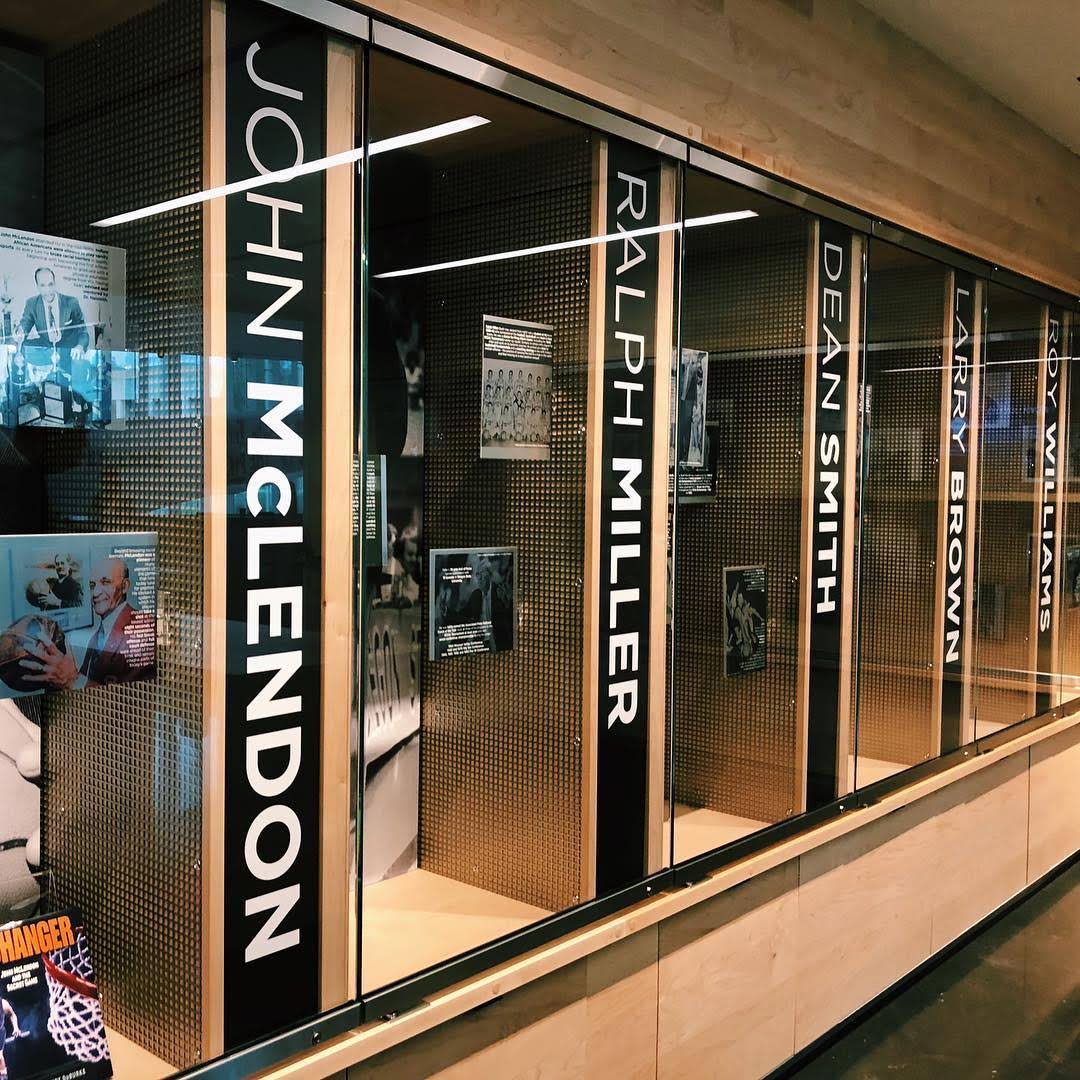 Kansas basketball athletes and coaches were among those who were breaking down barriers both locally and globally. Visit the DeBruce Center at the University of Kansas. The "At Home on the Hill" exhibit shares the stories of Wilt Chamberlain, John McLendon, Lynette Woodard, and others who overcame extreme adversity and paved the way for those to come. 
Pay your respects to George Floyd at a mural at 23rd and Massachusetts Street. Please note the mural is on private property. Respectful people and pictures are welcomed.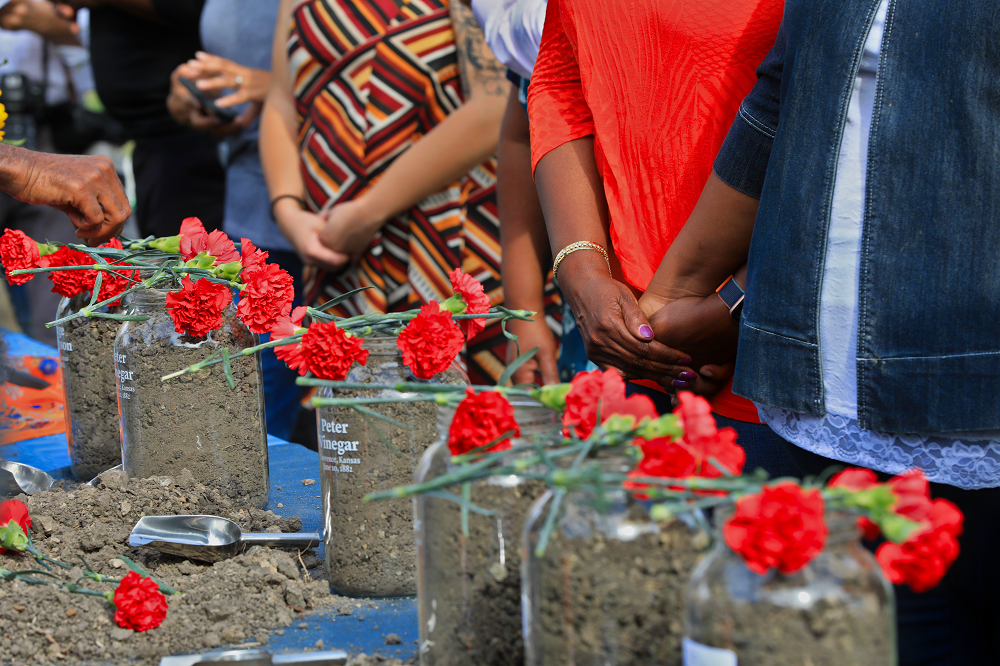 We can't make a better future without confronting our past, and The Douglas County Community Remembrance Project is doing just that. They are working to install a marker near the site of an 1882 violent lynching that claimed the lives of George Robertson, Isaac King, and Pete Vinegar. An exhibit about the 1882 lynching and remembrance project will be on display at the Watkins Museum of History starting February 25 and will remain until August. Learn more>
On February 26, the film Just Mercy will be screened at the Lawrence Arts Center. The film tells the story of a civil rights attorney who worked to free a wrongly condemned death row prisoner.
Buy Black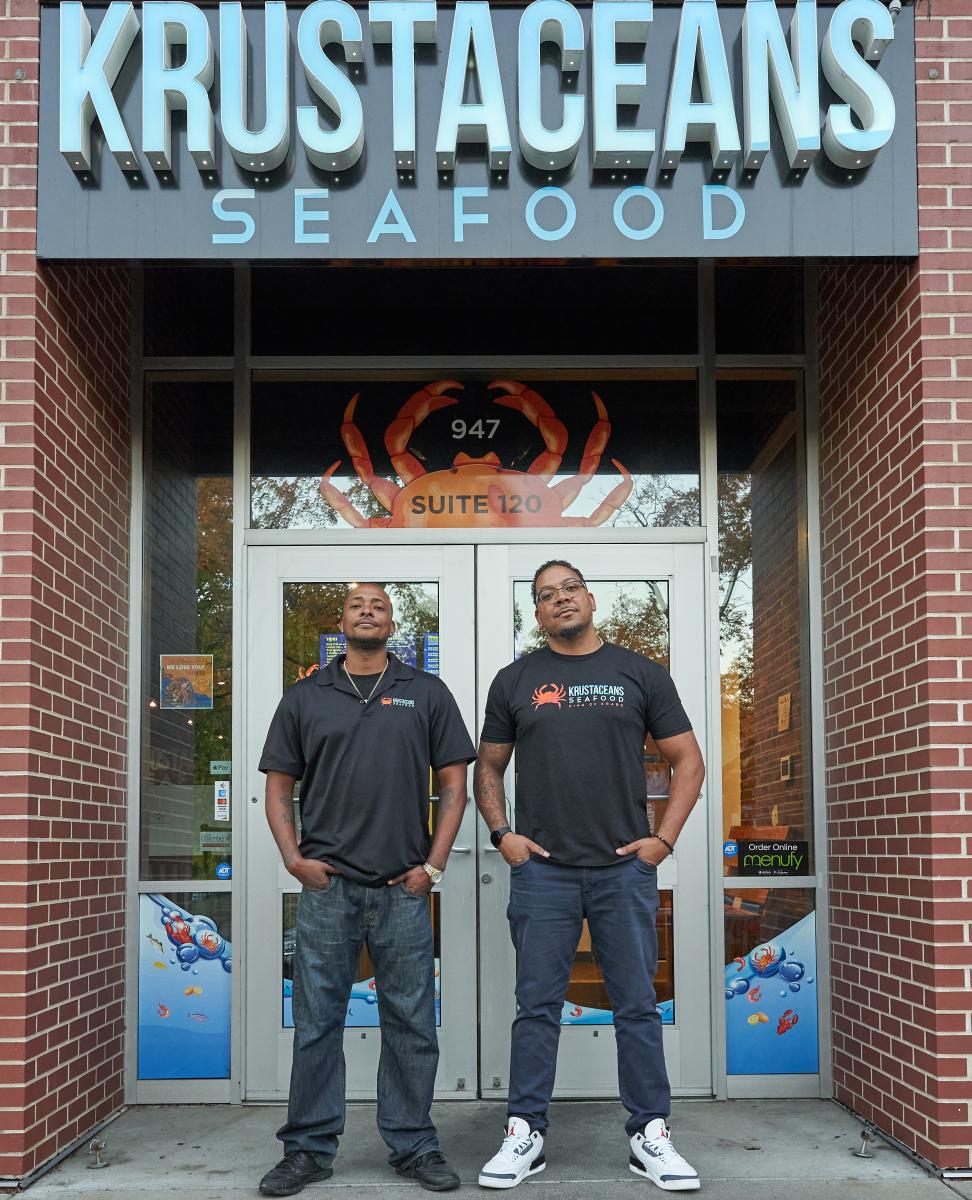 Did you know that 2021 brought us two new lip-smacking, black-owned restaurants in Downtown Lawrence? That's right! Krustacean's Seafood and Gold Medal BBQ Co. hit the ground running, and those who have tried either place keep on running back! Please read all about both locations in our Visitors Guide article>
Milton's is a local favorite for breakfast and brunch. The large patio is perfect for those who like a little more space. 
Stephanie Willis at BodyTruth Soap Apothecary mixes the all-natural soaps and body products in-house at the shop in Downtown Lawrence. 
Support Black Artists
We are in for a treat on February 24! The Spencer Museum of Art hosts Pass Me the Mic, a black history/black futures storytelling experience. Lawrence artists and KU students take to the mic to amplify and uplift stories of Black liberation and creative expression.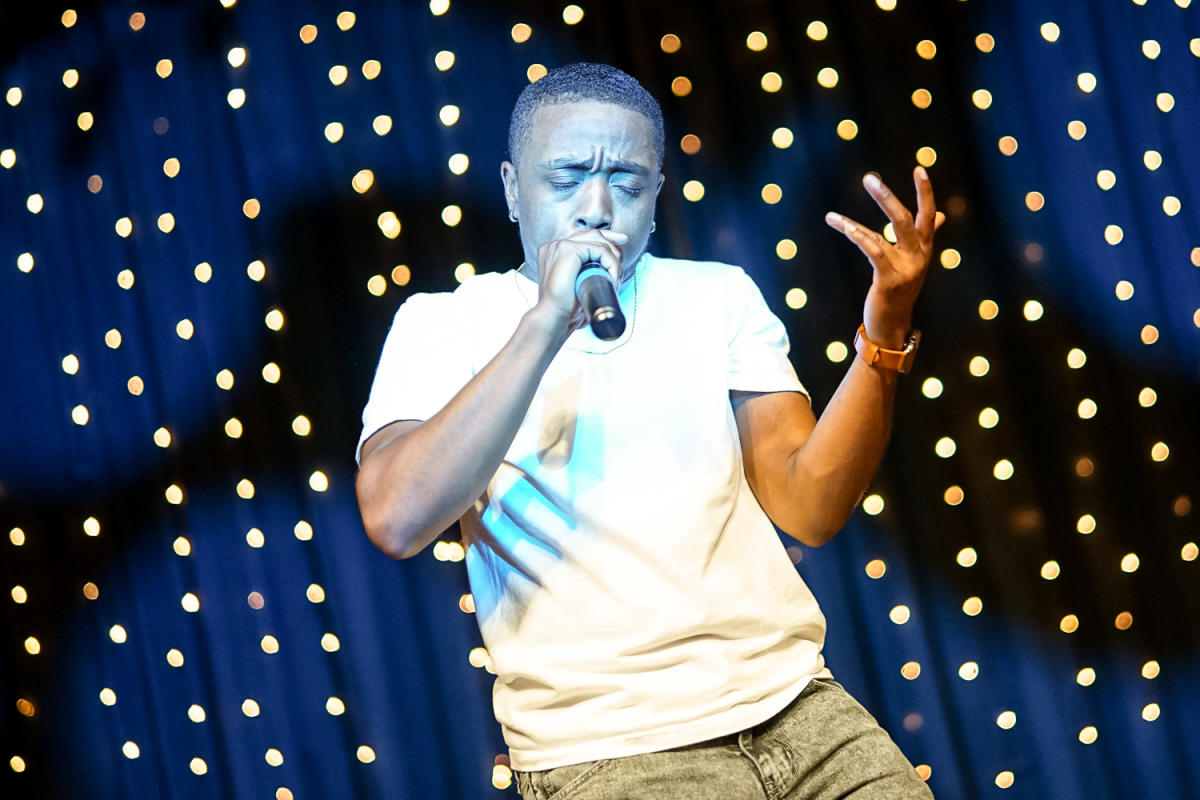 Lawrence's local music scene is full of amazing black artists. Check out this Summer 2020 blog from I Heart Local Music about ten black artists to support in the local music scene.
Events

Celebrate Black History
A small local history museum that features two permanent exhibits, "Angels of...
The mission of Marla Quilts African American Museum and Textile Academy is to...
The Watkins Museum hosts exhibits and programs exploring the cultural heritage of...
2021 SPRING SEMESTER BUILDING HOURS: March 1, 2021 - May 7, 2021 Monday - Thursday:...
An all-new seafood experience in the heart of Lawrence, Kansas. Crab | Lobster |...