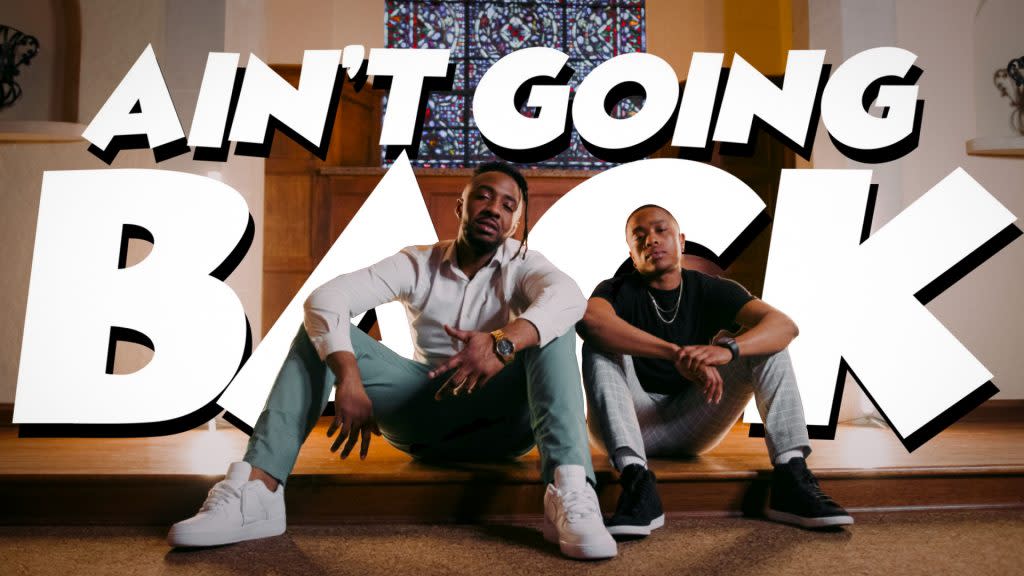 Gosh, the finish line is in sight, isn't it? We're in unfamiliar territory right now, that space where we can see the future, but can't yet touch it. What's a music fan to do? Well, you can hunker down for a few more weeks until live shows return, and tune in to a few music videos making the round. Here are a few clever creations to get you through the last push of the pandemic.
Cuee
"Ain't Going Back"
Video shot/edited by Jacob Schermerhorn
We officially went gaga for this over at I Heart Local Music. Cuee's "Ain't Going Back" is the happiness anthem of 2021. The song, featuring Joel Leoj, is all about looking to the future, learning from your past, and celebrating what lays ahead. It's the song that we're predicting will push out of every venue this year. If the scenery looks familiar, that's because Cuee shot the video at Danforth Chapel on the KU Campus. Keep an eye out for more virtual presence from Cuee before the pandemic's over. In the meantime, we'll have this on repeat.

Chess Club
"Trap Classic"
Fans of emo are about to have a great Spring. Our most attractive emo/math rock band, Chess Club, have never once disappointed in the Lawrence music scene. They've done it again with the release of their upcoming album, You're Lucky I Like You. We got a sneak peak at the new album, and it is a fantastic example of how a younger generation can master and pay homage to an older genre (you heard me, Emo is an older genre, deal with it millennials!!).
The very pandemic-proof video features the band playing the first single off the upcoming album, "Trap Classic," in their respective COVID-safe spaces. Since Chess Club is heavily involved with the DIY scene, they will be one of the leaders in the local music scene in firing up local shows that are accessible and safe for everyone.
Shoutout to the Bummer shirt.

Carswell & Hope
"Sara Smile" (Hall & Oates cover)
Every time we turn around in this pandemic, Carswell & Hope are releasing a fun video. This time, they really lean into their cheesy adult contemporary side with this smoooooooth Hall & Oates cover. The four-screen-split features the musicians playing in their respective spaces, separated only by sultry, slow dissolves (try not to throw your panties at the stage screen).
Keep an eye on the Carswell & Hope Facebook page. They usually throw out a fun video every few weeks or so.

Elexa Dawson & Jenna Rae
"Shit Makes the Flowers Grow" (Folk Uke Cover)
Because we could all use a little more cute in our lives, here comes Elexa Dawson and Jenna Rae (of Unfit Wives fame) with a darling duet. "Shit Makes the Flowers Grow" is a cheeky little number full with harmonizing so sweet, you're likely to get a cavity.

Martin Farrell Jr.
"Dust Bowl 1933"
What year is it??? As long as we're listening to Martin Farrell Jr., we'll never know. The classic country songman brings us a sepia-toned, brooding number that transports us back to another difficult time in our nation's history. "Dust Bowl 1933," off his latest album Coffe and Laundry, has all you favorite super sad country song attributes: a bleak landscape, alcohol, and someone walking away with a suitcase AND THEIR DOG. Cameos by his partner Jenna Rae, of Unfit Wives, (beating the dickens out of that triangle, by the way) and our favorite dog in live music, Roy.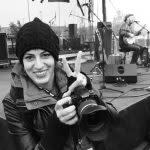 Fally Afani
Fally Afani is an award-winning journalist with a career spanning more than two decades in media. She has worked extensively in radio, television, newspapers, magazines, and more. Currently, she resides in Lawrence, Kansas, where she works as a music journalist and is the Editor of I Heart Local Music.