See? You survived 2022 just fine. Now that we've kicked off the new year and you've all (hopefully) recovered from those fabulous holiday parties, it's time to slow down the pace and appreciate what local scenes have to offer. January is an opportunity to connect with the local artists in those cozy venues, and the theme for this month is getting to know your local musician better. But don't fret, we've got some pretty fun touring acts coming through as well. Here are some shows to head to this month.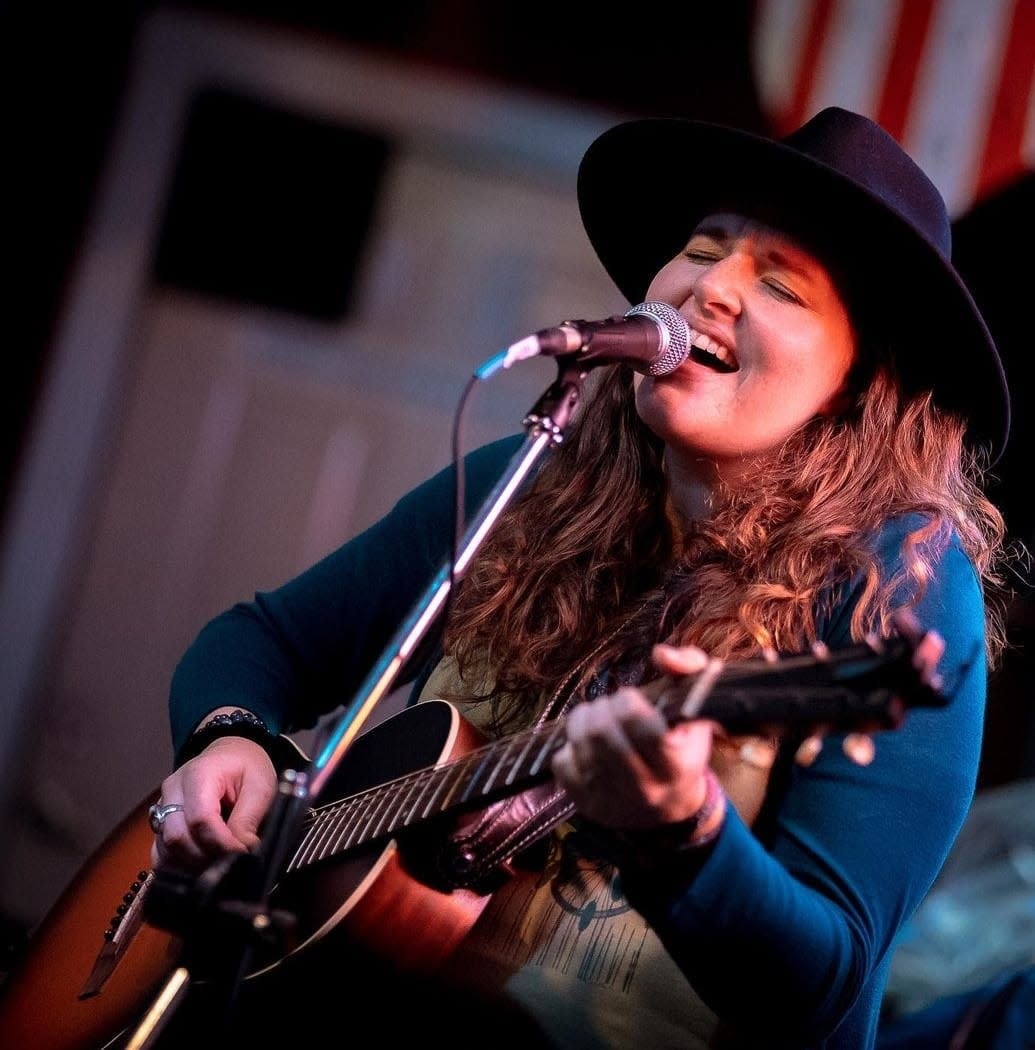 Megan Luttrell, photographed by John Knepper
**Update: canceled this month due to illness**
Kaw Valley Public House | January 5
This is a recurring event that's been happening for a while, but we really think there's no better time to support your local songwriters than winter. Shows and tours are harder to come by when the snow hits the ground, and recurring events like these are a great way to show your enthusiasm for the locals.
This particular event is so well put together, it's no surprise we've seen it grow and develop over the last few years. Spearheaded by local musician Megan Luttrell, you'll see all sorts of musicians from various backgrounds on this lineup. Sometimes we'll see brand new artists entering the scene, or even rock and rollers taking a break from the full band and going solo. Either way, it never ceases to amaze us just how much local talent you can come across with these events. The showcase has a rotating cast of players, so be sure to come back every month and see who's on the lineup.
RIYL: Folk, bluegrass, a slower change of pace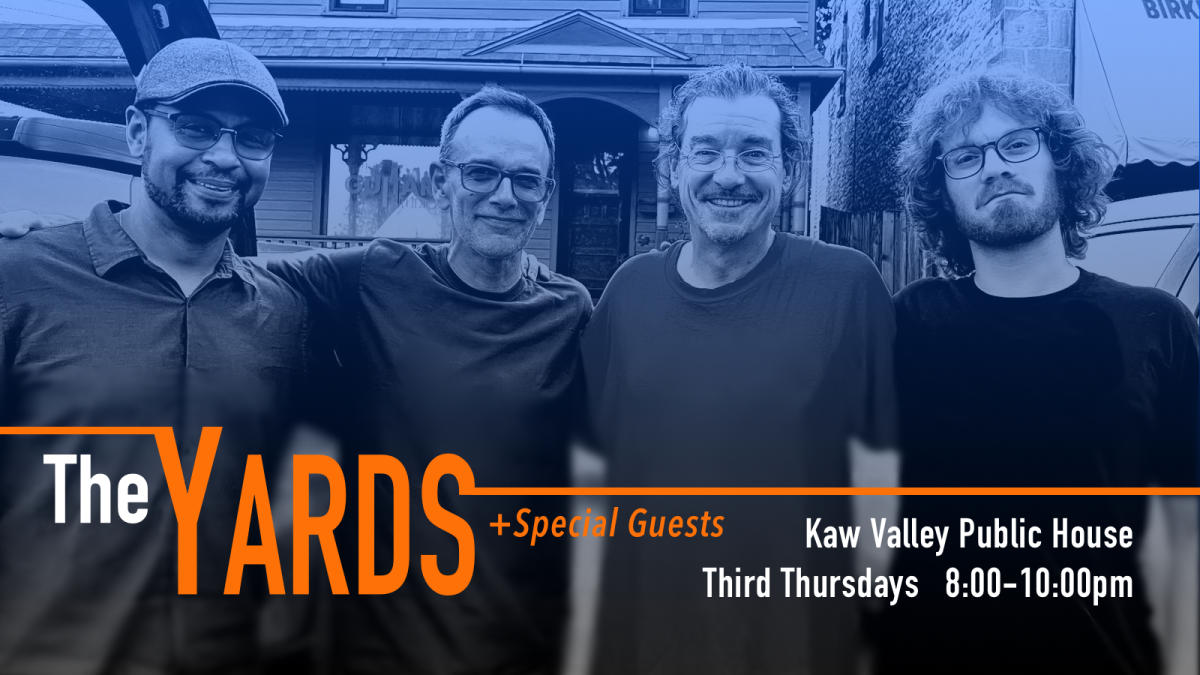 Kaw Valley Public House | January 19
This is another one of those shows that occurs regularly with a revolving cast of players. The Yards have been known for their soulful funk and jazz numbers, and every third Thursday they've been hitting up the cozy North Lawrence venue with a special guest (last month the special guest was Stanley Sheldon, a local known for playing with Peter Frampton for decades). The goal is to allow these guests to debut some new material, so it's a great way to see what's new in town.
RIYL: Band That Saved The World / Coversmith
Radkey, photographed by Fally Afani
The Bottleneck | January 21
This is definitely one of those can't-miss events for Lawrence! Radkey is one of those local bands who made it big. They tour the world, they've played stadiums in Japan, and they were even one of the stars in Dave Grohl's documentary on touring, "What Drives Us." But they've repeatedly told us that their favorite venue to play is The Bottleneck. It's what they consider a "real rock club" and where they cut their teeth when they were just starting out.
The trio of brothers has consistently put out one raging hit after another. We don't think it's even possible for them to make a bad song! And their stage presence? Unmatched. The spirit of rock and roll is always alive and well with Radkey, and there's no excuse if you haven't made the effort to see them yet.
Bonus: We heard a little rumor that they'll be making a special daytime appearance with the KU Pep Band, so keep an out for that as well.
RIYL: Plague Vendor, Misfits, old school punk

Angel Olsen, photographed by Angela Ricciardi
Liberty Hall | January 27
January rounds out with (arguably) the biggest show of the month. Angel Olsen is back in Lawrence, this time switching from her regular stint at Granada and heading over to Liberty Hall.
Her latest album, Big Time, landed on some notable year-end lists with reason. We've come to know and love her for the dreamy landscapes she paints in her songs and in her live shows. Big Time follows a trend with independent musicians by leaning more into country, and she's got the perfect vocals for it (you can hear her partner with Sturgill Simpson on the album's title track in this very vintage-looking music video below). There's a lot of emotion and vulnerability in this album (I mean, that's kind of the running theme for Olsen), so expect a perfect mellow kickoff to a year of concerts.
Erin Rae joins her on this tour and will be at the Liberty Hall stop.
RIYL: Sharon Van Etten, Jason Isbell, Snail Mail
Other events to keep on your radar
Lucia | January 7
The Replay | January 7
The Replay | January 8
The Replay | January 13
The Replay | January 21
The Replay | January 27